Tuesday's shooting death of Keith Lamont Scott by a Charlotte-Mecklenburg police officer, sparking angry protests and renewing calls to end police violence, was the sixth time in the last year the North Carolina department's officers have killed a civilian. A seventh person, Daniel Kevin Harris, who was deaf, was shot to death in Charlotte by the state highway patrol in August. 
Scott, a 43-year-old married father, was armed and failed to comply with officers' orders, police said. Family members and some witnesses insist he was unarmed and was holding only a book.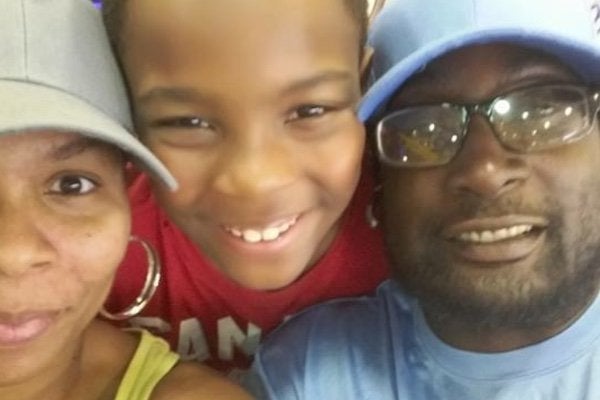 Scott, who is black, was shot by Officer Brentley Vinson, a two-year veteran, who also is black. 
Charlotte-Mecklenburg police said they won't release police dashcam or body camera footage of the shooting until their investigation is complete ― if it's made public at all.  
Last year, the department spent $7 million to equip patrol officers with body cameras. The sum did not provide for SWAT and tactical officers. In the last 12 months ― after the body camera program expanded ― Charlotte-Mecklenburg officers have killed six people. Just one of the deaths prior to Scott's was caught on camera. 
Here's a look at the five previous fatal shootings of civilians by Charlotte-Mecklenburg police in the past year. 
Rodney Rodriguez Smith, 18
On June 3, police fatally shot Rodney Smith, 18. Police at the time said Smith had shot a man aboard a Charlotte Area Transit bus and fled.
Police said Smith fired at least one shot at them, prompting an officer to return fire. Local TV stations filed Freedom of Information requests for the police footage of the shooting, but no footage has been released.
Smith was Latino. The two officers who fired are white.
Sylasone Ackhavong, 41
On April 19, SWAT officers fatally shot Sylasone Ackhavong, 41, during a standoff at a local 7-Eleven. 
Police said they received a call of a suicidal man with a gun. Ackhavong was inside the store for 90 minutes, but it was unclear if anyone was with him, WSOC-TV9 reported.
During negotiations with the SWAT team, police said Ackhavong raised his gun and was shot by two officers. 
Ackhavong was Asian or Pacific Islander. The two officers who responded are white.
Carlton Antonio Murphy
On Jan. 5, an officer fatally shot Carlton Antonio Murphy, 33, after police were called to a West Charlotte apartment building where there had been reports of shots fired. 
Police said that when they arrived, Murphy shot at them and they returned fire. Prosecutors said Murphy told officers, "I just killed one. I can kill more." No other officers were injured. 
Police said they recovered a 100-round box of ammunition from the scene.
Murphy was black. The officer who shot him is white.
On Jan. 3, officers fatally shot Germonta Wallace, 30, while attempting to serve a murder warrant. Police said Wallace began shooting at officers and they returned fire. 
One officer was wounded in the gunfight.  
Wallace was black. Seven of the responding officers are white and one is black. 
The district attorney ruled the shooting was justified. 
Daquan Antonio Westbrook, 18
On Dec. 24, 2015, an off-duty officer fatally shot Daquan Antonio Westbrook, 18, at the Northlake Mall after an argument between Westbrook and another man devolved and shots were fired. 
The off-duty officer responded to the gunshots and fired after Westbrook pointed a gun at him, police said. 
The shooting caused a panic among Christmas Eve shoppers. Police Chief Kerr Putney said at the time that the shooting was not random, but "something that happened between two parties that were beefing back and forth."
Westbrook was black. The officer who shot him is white. 
The district attorney ruled the shooting was justified. 
REAL LIFE. REAL NEWS. REAL VOICES.
Help us tell more of the stories that matter from voices that too often remain unheard.
BEFORE YOU GO
PHOTO GALLERY
Protests Break Out In Charlotte After Police Shooting