Authorities charged a suspect early Tuesday in connection with the kidnapping of a 9-year-old girl who was found alive after going missing Saturday evening while camping with her friends and family at Moreau Lake State Park.
Officials identified the suspect as Craig N. Ross Jr. He has been charged with first-degree kidnapping and is being held without bail in Saratoga County Jail.
Charlotte Sena had been last seen on Saturday at around 6:15 p.m. after going for a bike ride wearing an orange tie-dye Pokémon shirt, dark blue pants, black Crocs and a gray bike helmet, according to an Amber Alert issued on Sunday.
According to the Amber Alert, "The child was taken under circumstances that lead police to believe that they are in imminent danger of serious harm and/or death."
As of 7 p.m. on Monday, authorities said the Amber Alert was canceled.
"Charlotte has been found safe and in good health," New York State Police said.
Authorities added later Monday that police had identified an individual in the area of the park around the time Charlotte went missing, which led them to search nearby residences. They found her during that search, calling the hunt "a culmination of multiple agencies working together for the common goal of bringing this child home to her loving family."
"We cannot emphasize enough how appreciative we are for the support we received from Charlotte's community, friends and family," Major Dennis Schager of the New York State Police said in a statement. He added there was still an ongoing investigation and more details would be shared as they become available.
"I just want my daughter back," she told the outlet.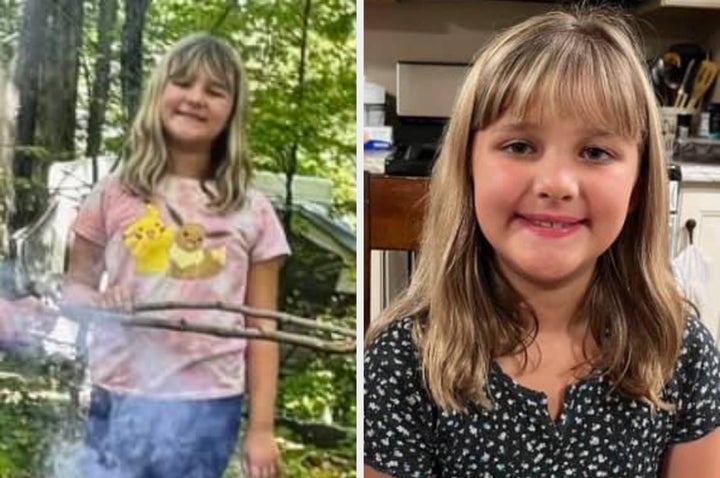 Speaking at a Sunday news update, New York Gov. Kathy Hochul (D) told reporters that Charlotte and her close friends were riding their bikes on Loop A at the park on Saturday before the sun went down.
After doing the loop with her friends, Charlotte decided to do one more loop by herself and planned to return back to the campsite for dinner, Hochul said.
Hochul told reporters that Charlotte's parents' "nightmare" began when their daughter did not return as expected after 15 minutes, prompting them to conduct a search with the help of other campers in the area.
Charlotte's bike was then found at around 6:45 p.m., Lt. Col. Richard Mazzone told reporters on Sunday.
After searching for Charlotte for about 30 minutes, her mother called 911 around 6:47 p.m. to report her missing, Mazzone said. The park was closed as police broadened the search with dogs, drones and underwater rescue teams, officials said.
Authorities issued an Amber Alert on Sunday at 9:30 a.m. after they said they had "exhausted" their search and determined that it was "quite possible" the 9-year-old had been abducted.
According to Hochul, who described Charlotte's parents as "distraught," the girl is in fourth grade and was recently elected to be a class officer for her student council.
"Hopefully there will be a reunion," Hochul said at the time. "Hopefully, there will be a family that has been traumatized but reunited."
This story has been updated to note the release of the suspect's name and to show that Charlotte Sena was found alive and in good health.
Support HuffPost
The Stakes Have Never Been Higher
Popular in the Community