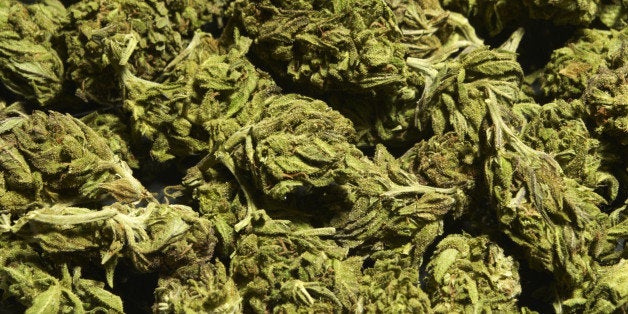 "We want to be on the right side of history and medicine," said Rep. Katie Edwards, D-Plantation, after a hearing in Tallahassee held by the House Subcommittee on Criminal Justice. "The work begins today to take into account the pleas of people all around the state to do something and do it quickly, to make sure these individuals can gain access to the safest treatment without playing politics or hiding behind antiquated arguments."
Each parent came with the same message: Help us, before it's too late.
Charlotte's Web is not smoked, but an oil applied on food or administered through a feeding tube. It is high in cannabidiol (CBD) but low in tetrahydrocannabinol (THC), the compound that gets users high.
"We need solutions quickly," said Hyman, his wife cradling his daughter behind him. "We don't have time. Rebecca could have a seizure today back in her hotel and die. I'm urging legislators to pass a bill quickly, because we don't have time."
Rep. Matt Gaetz, R-Fort Walton Beach and chair of the committee, heard the plea, promising to bring a bill that would be voted on by the committee in February. If it passes, it would go before the entire House in March or April.
If signed into law, Floridians would be able to gain access to CBD oil as soon as July or October, Edwards said.
"I'm sure we could find someone to file an identical bill in the Senate," Edwards said. "There's no good reason why the governor should not meet with these families and learn about the science and join this effort. The burden would be on anyone to now say why they would oppose it."
Miami's Jacel Delgadillo, whose toddler son Bruno has Dravet syndrome, begged legislators to do something to help her child.
"My son's first seizure was at 3 months," she said, her son asleep in her arms. "His seizures are not controlled by medication. You never know when they're going to go into a [fatal] seizure and you have to say your goodbyes."
Bruno is already on the waiting list for Charlotte's Web, she told the Sun Sentinel.
"Even if he never walks or talks, at least I want him to be seizure-free so he can play with his toys," she said. "He can't even sit and play with his toys. The seizures won't let him."
Her daughter Charlotte had her first seizure at 3 months. It lasted four hours. Doctors later diagnosed her with Dravet syndrome. Racked by seizures, she was unable to eat, walk or talk.
Now, after nearly two years on Charlotte's Web, she can talk, eat on her own and even ride a bike. Her story was featured in a CNN special by Dr. Sanjay Gupta last year.
"We are just asking for leniency to treat these children," Figi said. "Doctors are telling their patients to move to Colorado. We don't have time to wait 10 years for a pill to go to market."
Joel Stanley, one of six brothers who run the nonprofit Realm of Caring Foundation in Colorado that dispenses Charlotte's Web, told legislators that FDA approval is likely years away.
"This could take many, many years," Stanley said. "And these families don't have that."
Just last month, he said, four children on the Charlotte's Web waiting list died.
"We have so many people moving across the country and world to access this [in Colorado]. It may very well be the last option for these families."
sbryan@tribune.com or 954-356-4554 ___
(c)2014 the Sun Sentinel (Fort Lauderdale, Fla.)
Distributed by MCT Information Services
Related
Before You Go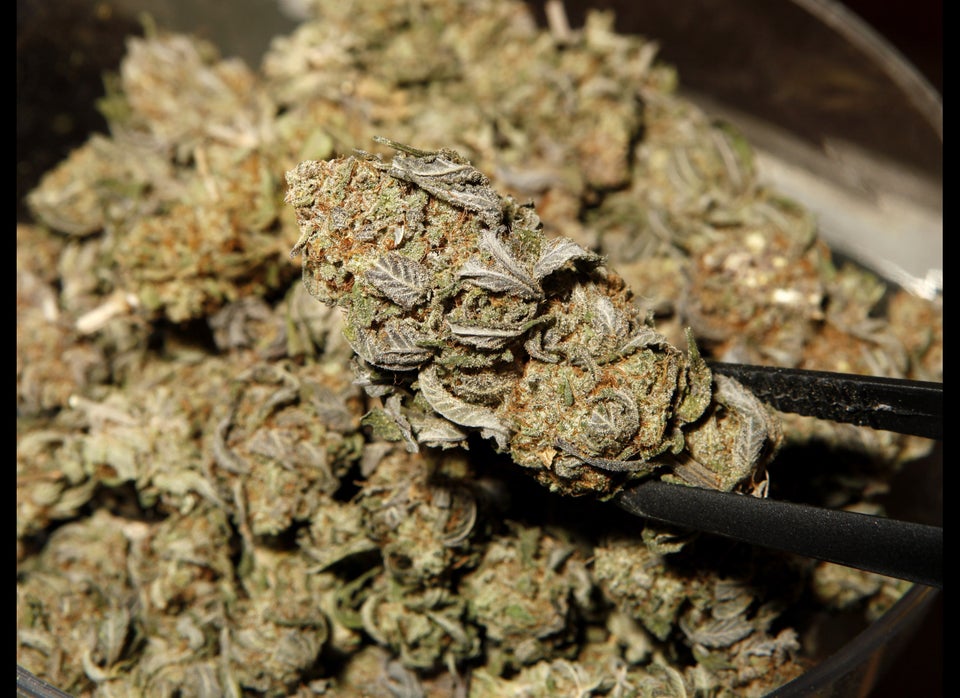 16 Facts About Marijuana And The U.S. Economy
Popular in the Community