"Charlotte's Web" isn't just a classic piece of children's fiction, it's also the name of one of the most coveted medical marijuana strains that is being used to treat children with epilepsy.
The demand for Charlotte's Web is so high by families with children who have epilepsy that the Realm of Caring Foundation, a nonprofit group that six Colorado brothers founded to distribute their specialized marijuana to in-need patients, can't keep up, 7News reported.
"We are not a bunch of stoners," Joel Stanley said to The Gazette, "and we do not associate with the stereotypes of what people would like to associate with us. We care about what we do."
Their Charlotte's Web varietal of medical pot, named after 6-year-old patient Charlotte Figi who suffers from debilitating seizures as a result of a rare form of epilepsy called Dravet Syndrome, recently made headlines when Charlotte's story was highlighted in a CNN documentary.
Desperate for options to treat their daughter's condition, the family explored cannabis oil -- an unconventional treatment to be sure, but one that Charlotte's mom Paige Figi told KDVR worked immediately.
According to Paige Figi's blog, her daughter's seizures fell from 300 a week to around 3 over an 8 month period. She does note the program was first approved by a team of neurologists and pediatricians. Other benefits:
[Charlotte] is consistently eating and drinking on her own for the first time in years. She sleeps soundly through the night. Her severe autism-like behaviors of self-injury, stimming, crying, violence, no eye contact, zero sleep, lack of social contact ... are a thing of the past. She is clear-headed, focused, has no attention deficit. Charlotte rides horses, skis, paints, dances, hikes. She even has friends for the first time. Her brain is healing. She is healthy. She is happy.
And just today, three Utah doctors, including the University of Utah's top pediatric neurologist, came out in support of families who want to use the high-CBD marijuana extracts to treat their children's seizures, The Salt Lake Tribune reports.
"That's why we call this the future of medical marijuana," Josh Stanley said.
Watch the incredibly moving story of medical marijuana patents Charlotte Figi and Zaki Jackson (story continues below video):
The word about the efficacy of Charlotte's Web is getting out to parents around the nation and appears to be causing some migration to Colorado, where both medical and recreational marijuana are legal. In June there were just 35 kids under the age of 18 on the Colorado patient registry, but as of August that number had risen to 60.
The Stanley brothers grow more than just the low-THC Charlotte's Web. But due to demand, that varietal now makes up about a third of their entire marijuana crop in Colorado Springs.
"It keeps cutting into our THC growing, which has been necessary to move families off the waiting list," said Joel Stanley to 7News.
"My brothers and I thought that this little-known compound might just be the missing link to provide some validity in the realm of cannabis research and as it turns out we were correct," Josh Stanley said during a recent TEDx talk in Colorado. "Now the plant we had created, while it may have immense medical benefits, completely non-psychoactive... so we named the plant 'The Hippie's Disappointment' [but] it proved incredibly useful to Charlotte."
Before You Go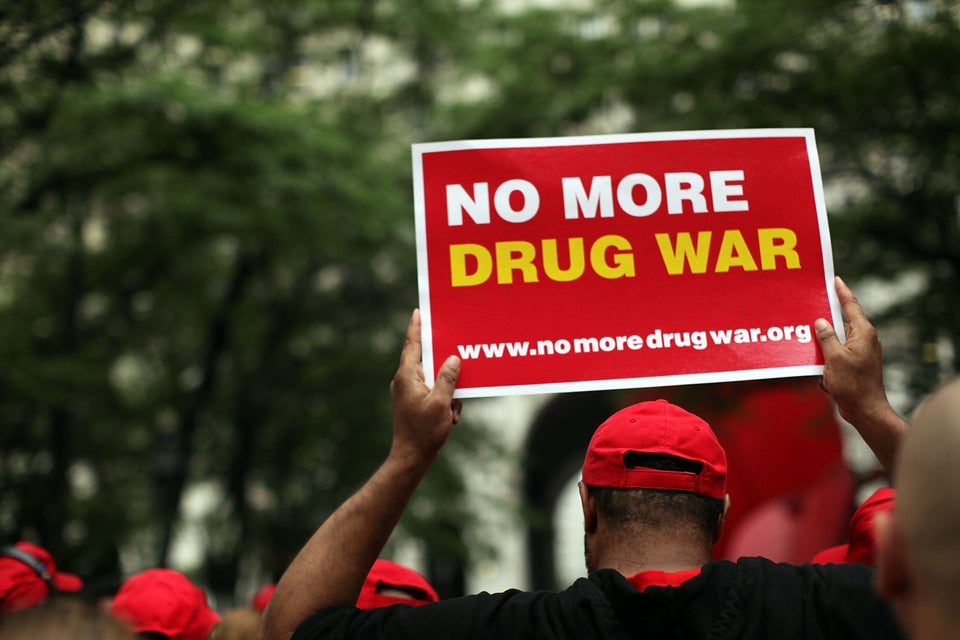 27 Reasons Why The U.S. Shouldn't Lead The War On Drugs
Popular in the Community