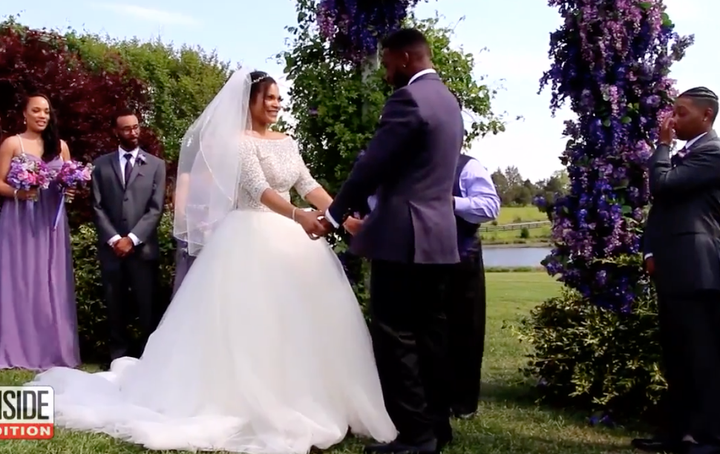 Marcus Martin pushed his then-fiancee, Marissa Blair, out of the way right before a white supremacist could hit her in a vehicle he intentionally drove into a crowd protesting the white nationalist Unite the Right rally last August. Martin broke his leg when the car hit him instead. A photo snapped in the moment shows Martin in midair after being hit.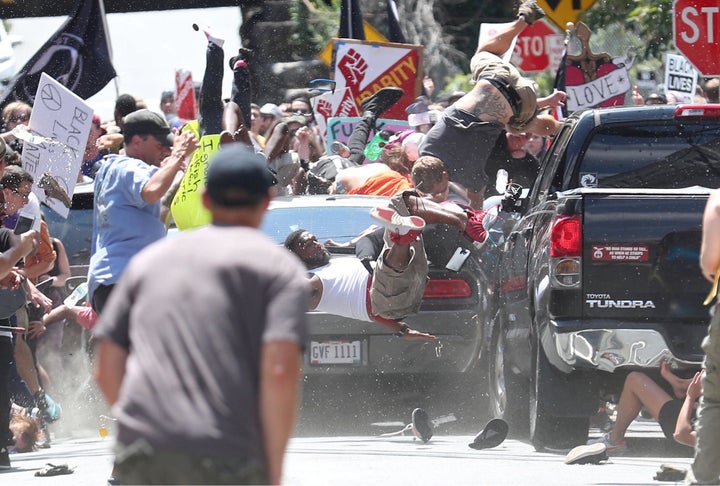 "He always said he would do any and everything to protect me and he proved it," Blair told NBC29.
"I just had a reaction, not even a thought, just reacting," Martin said of his quick thinking. "I can't even explain it."
Last Saturday, the two finally got married, with 30 vendors helping to pay for their ceremony. 
Their close friend, 32-year-old Heather Heyer, was killed in the attack. The ceremony was colored in purple, Heyer's favorite. 
"Without Heather this wouldn't be possible, and if Heather was still here, Heather would definitely be here on the front row," Blair said.
Heyer's mother, Susan Bro, attended the wedding and released butterflies in honor of her daughter.
"She's watching over those that she loves, and that includes Marcus and Marissa," Bro told NBC29.
The newlyweds first met at James Madison University in 2011.
"I'm sure I had seen him in passing," Blair told The New York Times. "His sister and I graduated high school the same year. But I remember one day I went over to somebody's house, and he was there, and I thought he was so handsome. I went home and told my mother I met this gorgeous man." 
REAL LIFE. REAL NEWS. REAL VOICES.
Help us tell more of the stories that matter from voices that too often remain unheard.