Charlottesville, Virginia, may have been the epicenter of white supremacist rhetoric and rage this weekend, but it's certainly not the only U.S. city where hate groups have taken root.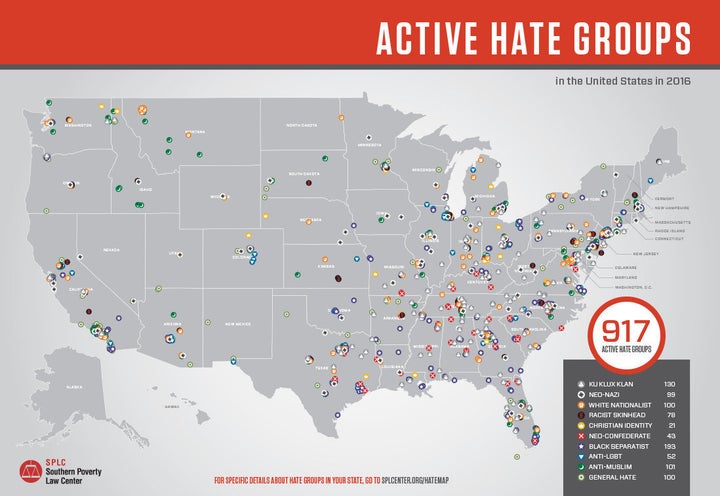 SPLC found that the number of hate groups (defined as people harboring "beliefs or practices that attack or malign an entire class of people, typically for their immutable characteristics") had been declining since 2011 but spiked in the last couple years during the presidential election.
″[President Donald] Trump's run for office electrified the radical right, which saw in him a champion of the idea that America is fundamentally a white man's country," the report stated.
SPLC reported 1,094 "bias incidents" swept the country in the 34 days following Election Day in 2016.
"The hate was clearly tied directly to Trump's victory," the report stated.
"He didn't attack us," Andrew Anglin, founder of neo-Nazi site Daily Stormer, wrote Sunday. "He just said the nation should come together. Nothing specific against us."
"No condemnation at all," Anglin continued. "When asked to condemn, he just walked out of the room. Really, really good. God bless him."
America does not do a good job of tracking incidents of hate and bias. We need your help to create a database of such incidents across the country, so we all know what's going on. Tell us your story.
Before You Go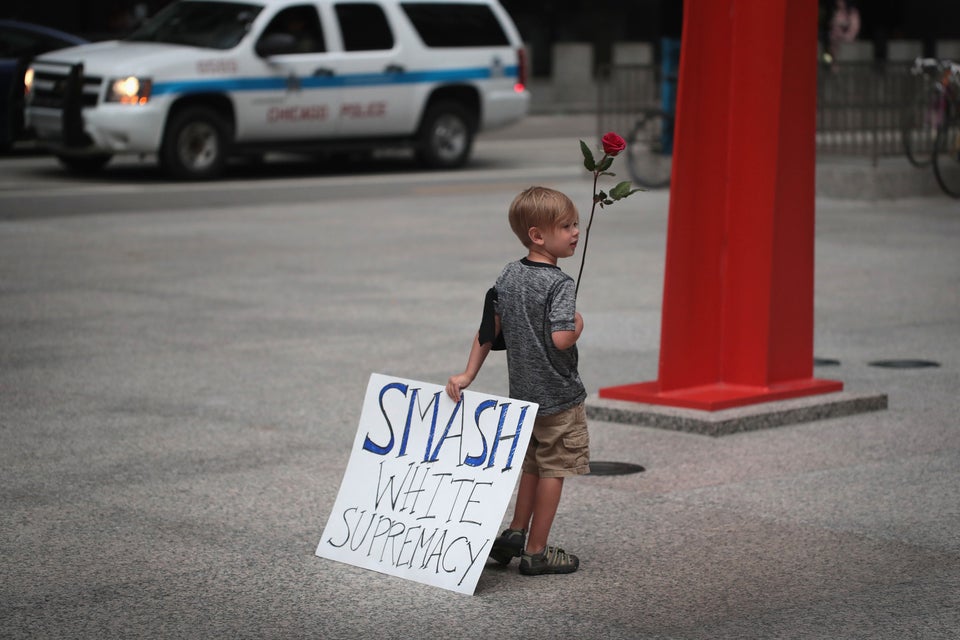 Powerful Signs From Charlottesville Protests Across The U.S.
Popular in the Community