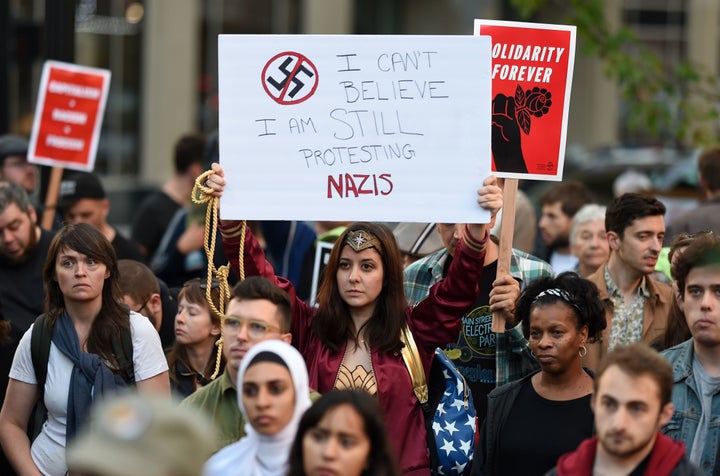 After hundreds of white supremacists, some carrying torches and Nazi flags, descended upon Charlottesville, Virginia, this weekend, clashing violently with anti-racist protesters, the hashtag #ThisIsNotUS began trending on Twitter.
People used the phrase to express their disdain and disappointment at the hatred and bigotry on display in Charlottesville, and to condemn the violence which resulted in the death of one woman and the injury of dozens. "This is Anti-American," wrote singer Lady Gaga, using the hashtag on Saturday.
But many on social media have also criticized the use of the hashtag as a form of denialism ― of both America's racist past and the bigotry that continues to flourish across the nation.
"People are saying #thisisnotus. Of course it is. Refusing to grapple with that fact [is] how we got here in the first place," wrote New Yorker writer Jelani Cobb.
Below is a sampling of some other Twitter reactions:
Popular in the Community