CHARLOTTESVILLE, Va. ― Mayor Michael Signer is still coming to grips with the violent events that took place in this quaint city last month. It hasn't been easy, but he knows it's important as he looks ahead to the community's future.
In mid-August, the normally quiet Virginia city erupted with deadly violence when white supremacists and neo-Nazis showed up to protest plans to remove the statue of a Confederate general from Emancipation Park and were met by counterprotesters. The clashes, which took place the weekend of Aug. 12, resulted in the death of 32-year-old paralegal Heather Heyer, who was killed when a white supremacist protester drove into a crowd. In the wake, countless news outlets swarmed Charlottesville, thrusting Signer and the city, the home of the University of Virginia, onto the national stage. 
HuffPost is hitting the road this fall to interview people about their hopes, dreams, fears ― and what it means to be American today.
"It was a surreal experience because at the end of the day we are a fairly small, very local city," Signer told HuffPost during a stop on its Listen to America tour of 25 cities across the U.S. "And you have this experience of 30 satellite trucks parked here for a couple of weeks, shining a spotlight on every aspect of our city. When the nature of this city, is that it's a very sweet, local, peaceful, soothing place." But it has its own set of problems like any city, of course, he added. 
Signer felt relieved when the media left town. 
"I think we were all glad when everybody moved on and let us get back to our business," he said.
The national media may have moved on, but the real work is just beginning in Charlottesville.
Following the violence, people questioned the way Signer, as well as local officials and authorities, responded to the protests. Was the leadership sufficient? Did law enforcement do enough? Were authorities prepared? Signer said that in addition to healing, rebuilding and memorializing, the city is examining what went right and wrong that weekend.
"I think it's really important that we have an independent review. That's just getting underway right now," he said.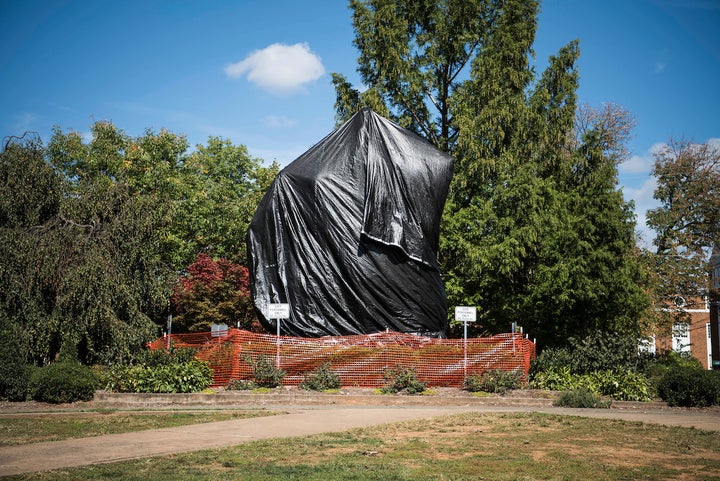 The evaluation, which is expected to take three months, will examine how the city prepared for and responded to the rallies. Tim Heaphy, a former U.S. attorney for Virginia who's leading the effort, plans to interview agency representatives, law enforcement and government officials, along with members of the community, including protesters and counterprotesters.
"That should provide the authoritative report on everything that went well and everything that didn't go well and the truth of what we need to know and the accountability for what happened — and any bad decisions that were made and then reforms going forward," Signer said. "I think it's essential that we know exactly what happened here and that we be able to make sure it doesn't happen again."
For now, Signer says, the City Council and the community will continue their efforts. Hundreds of therapists have been offering their services for free. And the city is moving "full-steam" ahead on other projects to tell the story of race through public spaces and "get the truth right."
"We have allocated a million dollars toward overhauling the parks and telling the full story of how those statues got to be there and putting in new monuments," Signer said. "That process is starting very shortly. … We gave almost $1 million to the African-American Heritage Center here and almost $100,000 to the Daughters of Zion Cemetery, which is an African-American cemetery, which had fallen into disrepair."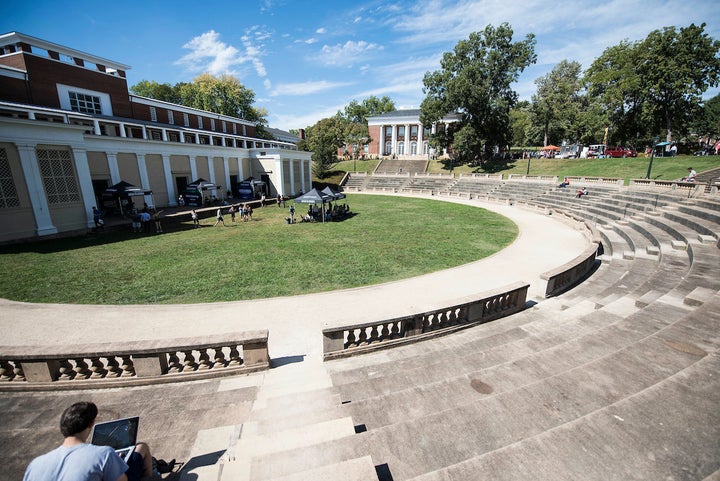 Meanwhile, new plans are underway for the Gen. Robert E. Lee and Gen. Thomas Jonathan "Stonewall" Jackson statues.
"City Council is unanimous. … Both the Lee monument and the Jackson monument will be moved out of the downtown civic space of Charlottesville — somewhere more appropriate for them to be recognized historically. And with what they represent now there's been a unanimous will that they don't belong here," Signer said.
The city is also working on a way to memorialize what happened last month, he said.
"You're seeing an effort in memory and history. You're also going to see some progress coming up soon about how do we memorialize Heather Heyer," Signer said. "How do we act to deal with what happened here and fold it into our living history in a way that brings us forward."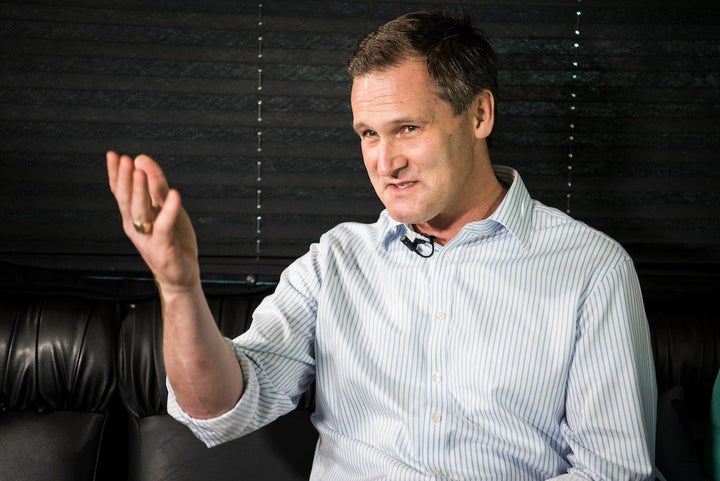 Signer, who wrote Demagogue: The Fight to Save Democracy from Its Worst Enemies, is still grappling with the tragic events, which shed light on national issues. He says that back in 2009, when the book was released, he never would have imagined that the country "would see a demagogue rise to the presidency."
"Donald Trump followed the classic toolkit of someone who plays to our worst prejudices, who has a fairly shameless way of putting together a political coalition that's based on the lowest common denominator on manipulating people's emotions," he said. "I think you especially saw that in the coalition that was brought into the mainstream ... through the presidential campaign.
"There was this confluence of the alt-right and the political outreach to them. And I think that's really a shame," he said, noting that many people who were in Charlottesville for the August protests were wearing "Make America Great Again" hats.
Despite the tragedy, Signer is hopeful the recent events in his city will spark change. 
"It's really important that in 2017 that we not just be complacent about the white supremacy and the systemic racism that are underneath our history, that built our history," said Signer, who co-founded the Coalition for Progress on Race at the University of Virginia in 2003. "It's an essential part of getting our future right and the present right to know our past." 
For Signer and the city, it's going to be an uphill battle, but one the community is determined to fight. 
"We are not going to be dissuaded," he said. "We are not going to be defined by hate."
REAL LIFE. REAL NEWS. REAL VOICES.
Help us tell more of the stories that matter from voices that too often remain unheard.