Charo loves having different types of pets, but not all her neighbors have been happy with her menagerie.
"I want to show you Rocco Martinez!" Charo says in the above video, running to a gate on her property. As the door swings open, two dogs run out, tails wagging.
"[Our neighbors] are pissed off with us," Charo says. "Very pissed off. Because we have animals."
But it's not Charo's dogs that are upsetting.
"We used to have a bull. A real bull," Charo explains. "At that time, Jennifer Lopez was my neighbor. God bless her, she took it. But other neighbors did not like it, that we have a bull."
The bull, which Charo had named Manolo Martinez, was such a problem that the neighbors called the police. "They called the police and said, 'We smell bullsh** from Charo's backyard,'" Charo says. "When people were walking on the sidewalk, [they'd say,] 'What the hell is this?' and run like crazy."
After receiving complaints, Charo sent Manolo to live in Malibu. "We are not the perfect family for Beverly Hills, you'd better believe it!" she says.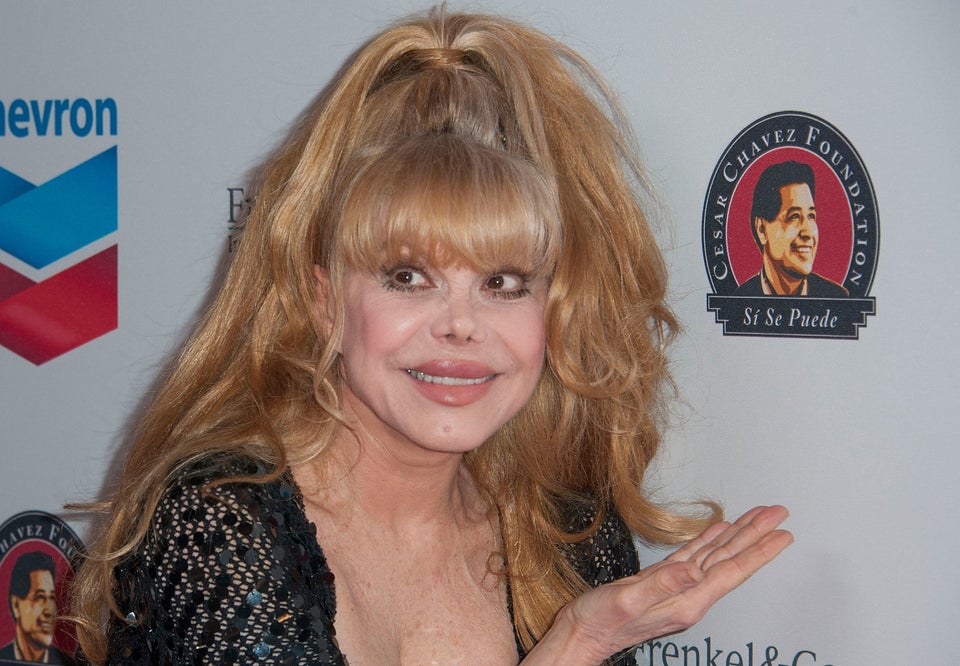 Charo