 As we suspected, playing professional football is a pain in the everything.
SimpleTherapy's Dr. Nic Gay, an orthopedist based in Oakland, Calif., delved into a world of hurt by charting every reported NFL injury up to Jan. 14 in the 2013-14 season. That's more than 1,300 published by the league.
Knee injuries were the most common, taking up 22.4 percent of the injuries, followed by ankle at 15.3 percent, according to the infographic below.
"It was not a surprise to see that the leg comprised about half of all injuries," Gay told The Huffington Post. "We think this is partially due to the fact that the weight of the body rests on the legs, and this area also takes many hits during a game."
But from the looks of the chart, nearly the entire anatomy is vulnerable. One of the best things athletes can do to protect themselves is to develop strong and flexible muscles, the doctor said.
The Super Bowl will probably add a few more injuries to the list -- perhaps even frostbite?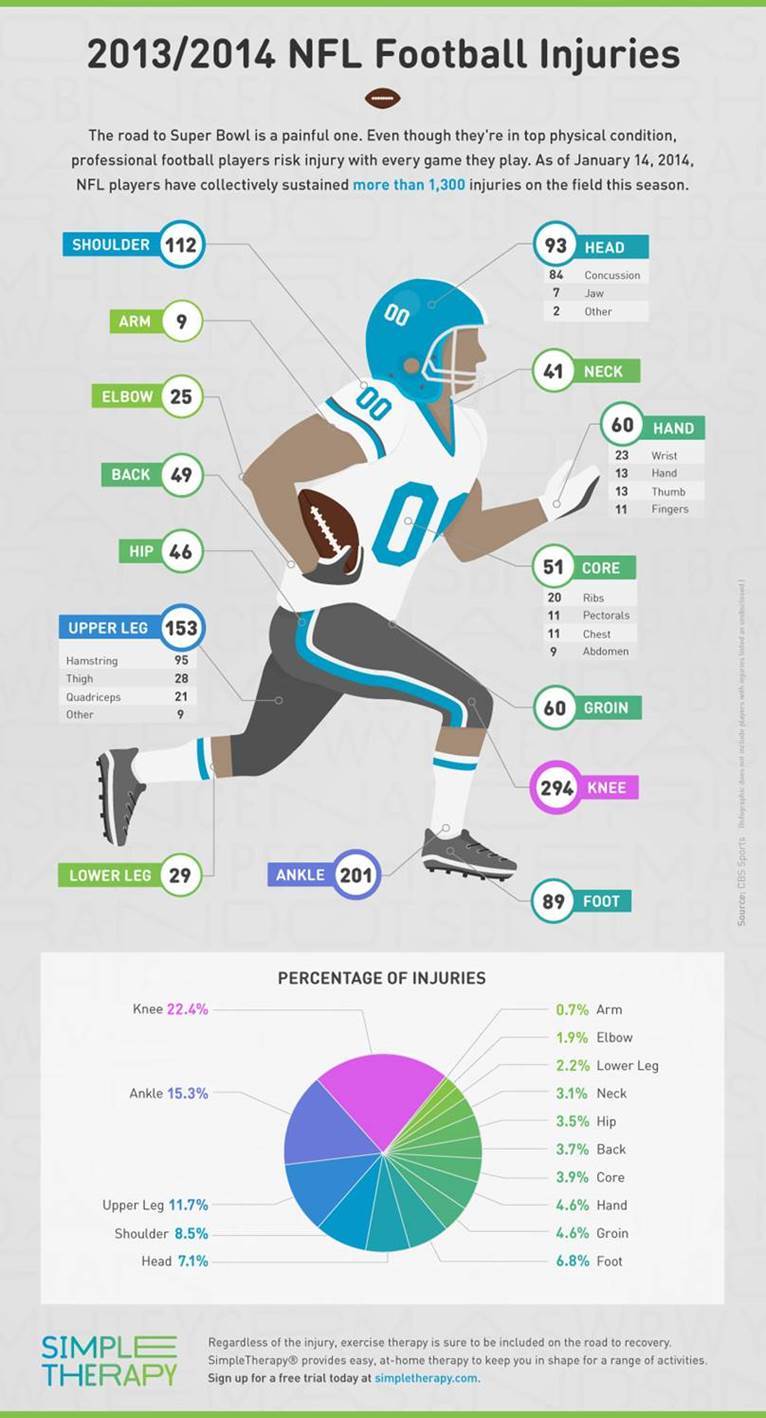 Credit: Dr. Nic Gay/SimpleTherapy
Related
Popular in the Community