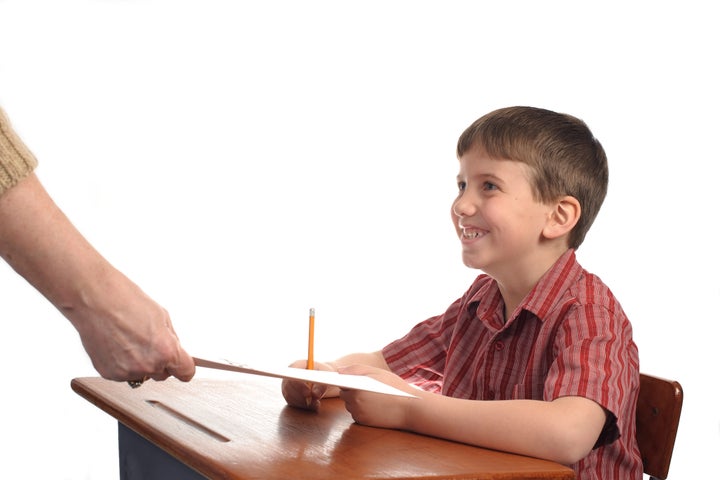 Two weeks ago, New York City Mayor Michael Bloomberg and Schools Chancellor Dennis Walcott announced that Educare would be coming to Brooklyn next fall. A birth-to-five program that serves at-risk kids, it's become the darling of politicos from Obama on down, not to mention billionaire philanthropist George Kaiser, who's funneled millions into Tulsa's three Educares, as well as a growing number of schools around the country.
Lately, the program's hit prime-time, with a stint at NBC's Education Nation Summit, where Walcott joined Diane Mendley Rauner, president of the Ounce of Prevention, an advocacy and early learning organization that just so happens to be the model's progenitor. Walcott beamed, like a proud new papa, trotting out his early childhood creds with a reminder of his time as a kindergarten teacher, and basking in a rare moment of glory for NYC's oft-maligned Department of Education. Rauner declared their commitment to closing the achievement gap.
Full disclosure: I welcomed Educare as I would my lost child. The program's track record is promising. Preliminary data from 12 schools, which the Frank Porter Graham Child Development Institute Center has been studying since 2005, show that children who entered Educare before the age of two scored 98.5 on the Bracken Basic Concepts Scale, a tool that helps measure kids' language skills and cognitive development, key -- if not all -- elements of school readiness. What this means is that these children are exceeding the typical scores of their at-risk peers, entering kindergarten on a much more level playing field. And the facilities are to die for: the very model of a state-of-the-art early learning environment. Of course, with real estate at a premium, as Walcott ruefully noted, our Educare won't have its own digs, but will take up residence in a public school in Brownsville, one of the most under-served neighborhoods in the city.
House envy is not the issue here, however. Educare, a public/private partnership, is joining a community in tumult. In 2010, a chill wind blew through the early end of the education spectrum, as federal officials released a draft of regulations that would identify "low-performing" Head Start/Early Head Start programs and require them to compete for renewal of their grants. Two years later, the new grant-making process -- dubbed "re-competition," in the spirit of Race to the Top --was underway in 197 regions across the country, including New York City and Los Angeles. In New York, where the city's Administration for Children's Services has served about 120,000 Head Start children with nearly $200 million of federal funds, programs throughout the city felt the reverberations.
Like everything in New York, this process has been complicated. At the same time that ACS was vying for funds from the federal government, the agency had begun implementation of EarlyLearn, an initiative the city claimed would "raise educational standards throughout early childhood education settings; improve teacher-child ratios and support teachers' professional development and instructional practices. The initiative also calls for service providers to raise 6.7 percent of their operating budgets from private sources. To add insult to injury , ACS, which itself was applying for federal Head Start funding, was encouraging child care providers to apply directly for the federal grants, putting them, "between a rock and a hard place."
As one Head Start director recently reminded me: During the implementation of EarlyLearn, the city has simultaneously cut funding to, and lowered the number of seats in, community-based organizations, many of which have been providing high-quality service to low-income children for decades. He fears that Head Start won't be able to compete for the same private funds sought by the richly endowed Educare, creating an unlevel playing field.
Standards, accountability, privatization. Sound familiar? The Head Start community is sweating this big-time, worried about the siphoning off of public funds to create a new "charter preschool movement." But what about the children? What about equity? How level is their playing field? These are tough questions, especially for those of us who believe that early care and education must be a public good, one that should have robust government support.
Even the Head Start director conceded that public/private partnerships are the wave of the future, the only route, perhaps, to sustaining high-quality early childhood programming. He's got company. Here's the last word, from pediatrician Elizabeth Isakson, co-director of Docs for Tots:
Educare is an example of innovation. It will not fix the entire problem, but it is a model that has demonstrated results for some of the most vulnerable children in our country. Continuing to do what we have done for the past 40 years, in the same way, in the same places, is not going to fix the achievement gap. Innovation and experimentation are key to addressing the problems that children and families face.
Popular in the Community