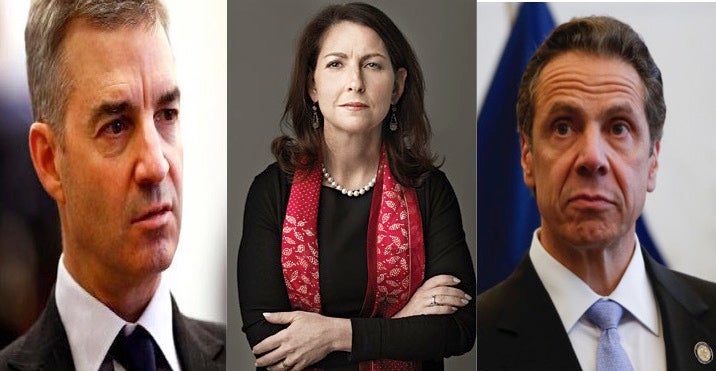 Eva "New York City Charter Queen" Moskowitz likes to use the race card against opponents claiming charter school advocates are the real champions for urban minority children. Her school day pro-charter political rally that dragged thousands of inner-city Black and Latino children out of the classroom to Brooklyn's Prospect Park featured the rapper/actor Common who shouted out to the crowd, "I'm truly a believer, that's why I had to support my girl Eva."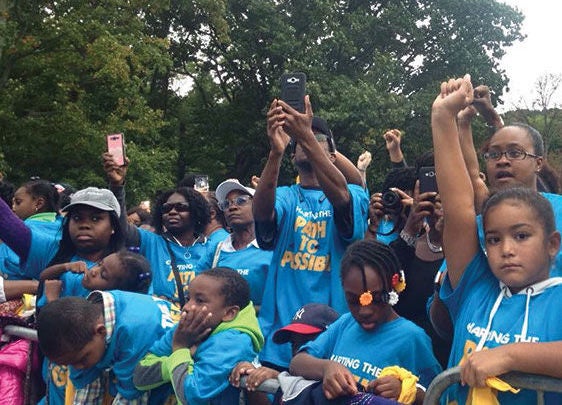 Eva is such a supporter of quality education for inner-city Black and Latino children that she interviewed for the job as Donald Trump's Secretary of Education and then endorsed Betsy "Amway" DeVos, a leader of the Christian right and wealthy charter school funder, who was Trump's eventual choice. Moskowitz argued we need "bipartisanship" to build the charter school movement.
Eva also knows that she is the real spokesperson for Black children. When the NAACP called for a moratorium on new charter schools, Eva attacked the organization's credibility in a Trump-esque tweet. "Our work is more urgent than ever. Education reformers must advocate for the children @NAACP has turned its back on."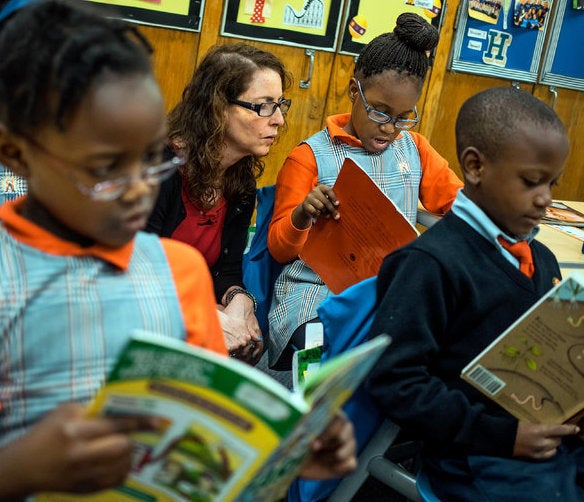 Despite her self-professed deep love and concern for Black and Latino children, Eva's schools have been subject to sharp criticism for their treatment of Black and Latino children. They are accused of forcing out struggling or disabled students in order to boost a school's average test scores and punitive disciplinary measures including the suspension and humiliation of young children, Black and Latino children. Eva's response to critics is that Black and Latino students at Success Academy respond to this approach and "fall in love with school."
One of Eva's key supporters is hedge fund manager Daniel Loeb. Loeb is chairman of the board of Moskowitz's Success Academy charter school network. He "donated" $300,000 to Moskowitz's pro-charter Great Public Schools political action committee during the last election cycle and at least a million to a Moskowitz connected charter advocacy group, Families for Excellent Schools. Loeb is also a major political donor to New York State Governor Andrew Cuomo, another member of the New York State charter school troika charter.
Eva's friend Dan Loeb recently got into trouble when he used the race card to attack a New York State senator from Westchester who happens to be an African American woman. New York City Mayor Bill de Blasio and his wife Chirlane McCray are demanding that Loeb resign as chairman of Success Academy.
Loeb posted on Facebook that Senator Andrea Stewart-Cousins had done "more damage to people of color than anyone who has ever donned a hood," an apparent reference to the Ku Klux Klan. Loeb also praised a group of breakaway Democrats in the State Senate who vote with the Republican minority, blocking progressive legislation. According to the New York Times, charter-school groups led by Loeb spend millions of dollars to kept Republicans in charge of the State Senate to obstruct efforts to regulate or limit the number of charter schools in the state. This includes providing financial support to the "renegade" Democrats.
In his Facebook post, Loeb thanked God for the leader of the breakaway faction who stands for "educational choice and support Charter funding that leads to economic mobility and opportunity for poor knack kids." "Knack" seems to be a typo and Loeb meant to write "black." Loeb did not cite sources in his Facebook post, so it is not clear how he knows that God endorses charter schools.
When the New York Times made the post public, Loeb deleted it and substituted an apology of sorts. "I regret the language I used in expressing my passion for educational choice. I apologize to Senator Stewart-Cousins and anyone I offended. I have taken down the post from Facebook."
Moskowitz, Loeb, and Cuomo, apparently in their capacity as spokespeople for the Black and Latino communitis, are now pushing a plan to allow charter schools to hire uncertified, untrained, people as teachers. I have two questions.
Why are Hedge Fund Billionaires so in love with Charter schools that they are prepared to torpedo progressive reform in New York State?
If Hedge Fund Billionaires love inner-city Black and Latino children so much, what else are they doing to help improve their lives?
The Network for Public Education and New York State United Teachers (NYSUT) are organizing parents, teachers, and the public to flood the SUNY Trustees and the SUNY Charter Schools Institute with protests against the certification waiver proposal. Their opposition to the waiver is supported by the Deans of Schools of Education at eighteen colleges in the State University of New York system. Comments can be submitted online or mailed to Charter Schools Institute, State University of New York, 41 State Street, Suite 700, Albany, NY 12207 by September 10.
Popular in the Community