A network of Chicago charter schools has policies so strict that some menstruating girls are bleeding through their pants for lack of permitted bathroom breaks, an NPR affiliate reported on Monday.
"We have [bathroom] escorts, and they rarely come so we end up walking out [of class] and that gets us in trouble," an anonymous student texted to an NPR reporter. "But who wants to walk around knowing there's blood on them? It can still stain the seats. They just need to be more understanding."
A spokesman for the charter school network confirmed to HuffPost that students are given an escort to the restroom during class, which works similarly to having a hall pass.
Feminine hygiene products can leak if they aren't changed every few hours. Tampons that aren't changed regularly can cause toxic shock syndrome, a life-threatening type of bacterial infection.
Noble Network of Charter Schools has carved out an exemption in the dress code so menstruating students who stain their clothes can tie their school sweatshirts around their waists, NPR reported. An email to staff members names the girls who are exempt from the dress code so they don't garner demerits.
Students receive automatic detention after four demerits in a two-week period and are required to take a "character development" course after 13 such detentions, according to NPR's first report. Prior to the 2017-2018 school year, Noble schools charged students $140 to take the behavioral course.
One teacher told NPR that the school is disconnected from its predominately black student body, and students sometimes resist the stringent policies.
"One student says it best, 'When you treat us like animals, what do you think we are gonna act like?'" the teacher told NPR anonymously, for fear of retaliation.
Constance Jones Brewer, president of the Noble Network of Charter Schools, released a statement to HuffPost rejecting the NPR report's characterization of the bathroom policy. Brewer's statement claimed that the schools were being attacked as a result of the "unfortunate political and emotional debate" around charter schools.
"Let me be clear - Noble absolutely accommodates our students during menstruation, including bathroom trips whenever the student needs one," Brewer said in a statement. "This is the same accommodation as high schools everywhere, and I would tolerate nothing less from my organization. We love our students and it is our sacred responsibility to ensure their health and safety. We also know that stains are still not 100% preventable for factors that are private to each student, but when they happen, our schools provide supportive solutions as quickly as possible."
These solutions include borrowing clean uniform items from the school's office and covering the stains, as previously mentioned.
Scott Cameron, executive editor of the Illinois Newsroom, told HuffPost in a statement that the affiliate stands by the reported article.
"Our story focused on a range of responses to a previous piece about discipline policies at Noble schools," Cameron said. "This issue was one part of the response. As we previously reported Noble discipline policies vary by campus. Sources on several different Noble campuses independently shared experiences about a lack of bathroom access. Additional sources also came forward with similar experiences after publication. We stand by the story. "
This article has been updated with a statement from the Noble Network of Charter Schools and NPR Illinois.
Clarification: This story was updated to note that for the 2017-2018 school year, the Noble Network of Charter Schools eliminated the requirement that students pay $140 for a character development course after 13 or more detentions.
Related
Before You Go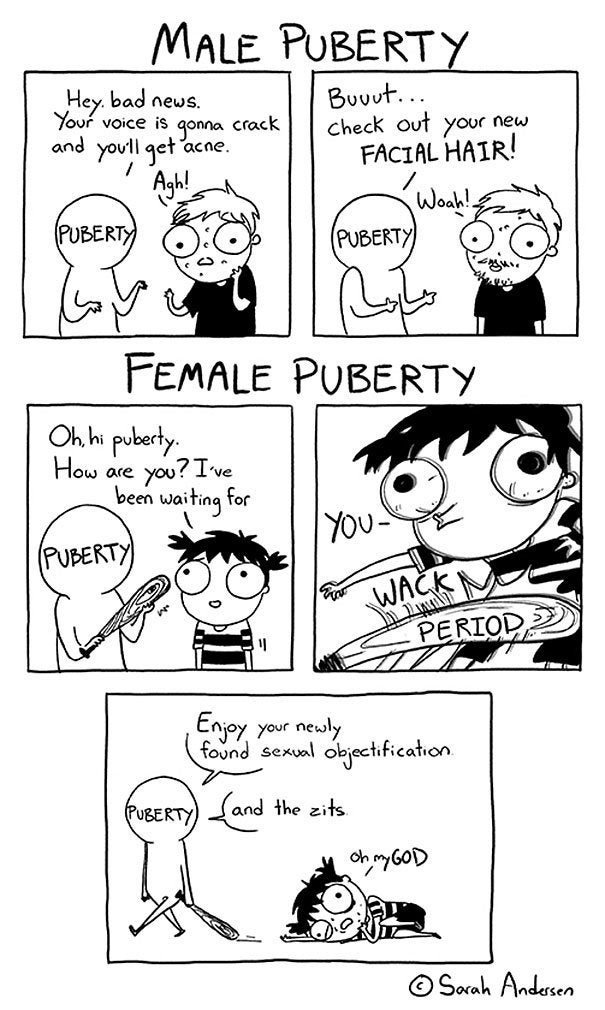 11 Period Illustrations That Are All Too Real
Popular in the Community