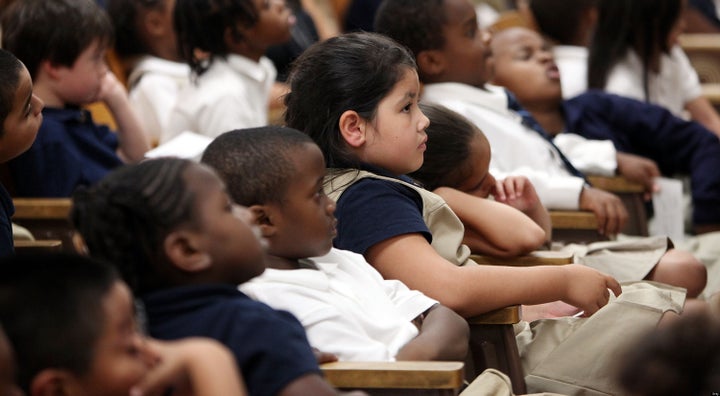 BOSTON--The number of Massachusetts children attending charter schools has more than doubled in the past decade, reflecting national trends.
Charter school enrollment climbed to 27,484 this year, up from 12,518 in 2000, according to data from the state Department of Elementary and Secondary Education. The number of charter schools has grown from 40 to 63 in the same span.
Kevin Andrews, president of the Massachusetts Charter Public School Association and headmaster of the Neighborhood House Charter School in Dorchester, tells The Boston Globe that charter school have given parents a choice. He says they are drawing students from families "tired of sending their kids to terrible schools."
Charter school opponents says they drain money and talent from traditional schools.
Related
Popular in the Community