 WASHINGTON -- When it comes to charter schools, the bad ones stay bad and the good ones stay good, according to a report on charter school growth released by an influential group of Stanford University scholars on Wednesday.
"There are very predictable lanes on quality, and once you get into a lane, a new school tends to not move very much," said Macke Raymond, the economist in charge of the university's Center for Research on Education Outcomes institute and an author of the report. "High stays high and low stays low."
The report, "Charter School Growth and Replications," found that, with some exceptions, charter schools that start strong are likely to stay that way, just as low-performing schools usually remain at the bottom. The study ranked charter schools within five levels based on performance, and found that 80 percent of schools in the bottom level during their first year remained there for five years. Similarly, 94 percent of schools that started at the top remained there. The only schools that changed levels were elementary schools and those in the second-lowest group, with half becoming worse and half becoming better.
"Substantial improvement over time is largely absent from middle schools, multi-level schools and high schools," the authors wrote. "Only elementary schools showed an upward pattern of growth" if they started out in the bottom two levels.
Charter schools are the fastest-growing sector of American public schools. Wednesday's report has tremendous implications for charter-school policy. Many states, such as Michigan, currently authorize the creation of new charter schools by organizations that operate existing charter schools -- even if their existing schools sometimes do not serve students well.
"In the charter school space, too often there's a willingness to give failing charter schools more time," Greg Richmond, who leads the National Association of Charter School Authorizers, said in an interview. "This study says that we shouldn't be giving out yearly probationary renewals as much as we have done." Charter school authorizers, Richmond said, should check in early and often on schools and not wait a full 10 years or 15 years for renewal.
The report shows potential flaws in broader strategies to improve educational opportunities, in both traditional public schools and charter schools. The U.S. Education Department's School Improvement Grant program has allocated $5 billion to "turn around" the nation's lowest performing schools using a variety of strategies and staff shakeups. This turnaround project was built into the White House's blueprint for the renewal of No Child Left Behind, as well as the version of the No Child Left Behind bill considered by the Senate education committee last year. The report's findings casts doubt on this effort, Raymond said, suggesting that money spent trying to help failing schools would be better used to expand the capacity of schools that are already high-performing.
"There's … a question about whether efforts to turn around the bottom 5 percent of public schools more generally is a strategy that has legs," Raymond said.
The Education Department's preliminary results show that some schools posted test score increases. But about a third of the schools that got millions in School Improvement Grant money saw declines. (These early numbers represent only one data point and are therefore limited for policy decisions.)
"Efforts to fix those lowest performers are probably going to be unsuccessful," Richmond said. "Those worse schools probably never improve. The strategy itself has to be reconsidered."
Education Department officials declined to comment on the paper. (The Stanford scholars said they'll present the findings to the department on Thursday.)
The report comes one day after civil rights and community leaders chided the White House for not stopping school districts from shutting schools. "The civil rights issue is that we're providing really bad schools to low income kids," said Andy Smarick, a former federal and New Jersey education official who now works at Bellwether Education Partners. "Chicago made a bad policy call when they closed schools without providing better options. We need not turnarounds but the replication and expansion of great schools."
To reach these conclusions, Stanford's Center for Research on Education Outcomes institute analyzed data from 25 states, looking at student performance in charter schools from their first through fifth years. The researchers used a process called virtual twinning to determine whether being in a charter school made a difference in a student's rate of learning. They found that two-thirds of organizations that manage charter schools start new schools that have similar performance levels as their old schools.
There are questions about the paper's methodology. As Mother Jones's Kevin Drum pointed out, the schools were studied over a relatively short period. The research only looked at 1,372 schools, a small sample compared with the number of charter schools nationally.
Gary Miron, a Western Michigan University professor who has professionally audited charter schools, said he is "concerned that limitations [of the analysis] are not adequately spelled out." Some findings were overemphasized, Miron wrote in an email to HuffPost.
Before You Go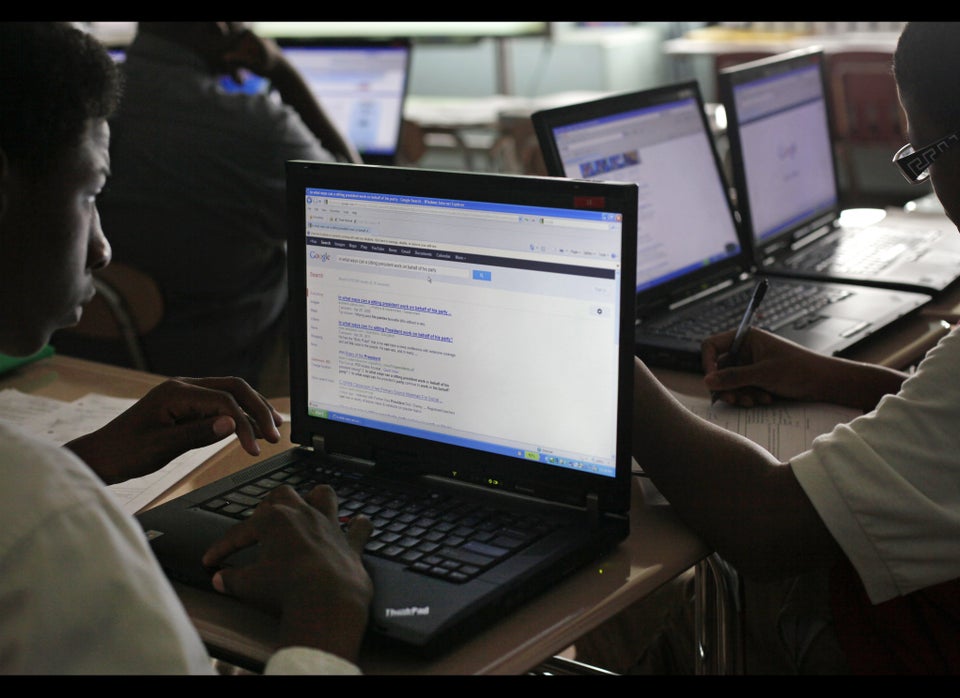 5 Hidden Costs of Public High School
Popular in the Community