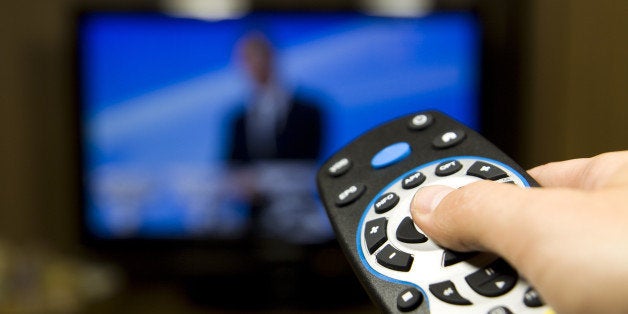 All signs seem to be pointing at a new Time Warner Cable merger. And this one might actually succeed.
Just last week, a deal between Time Warner Cable and Comcast, the country's two largest cable providers, fell apart. Charter, another top cable company, is already preparing a proposal to purchase Time Warner Cable, The Wall Street Journal reported Friday.
Though Comcast's deal broke down after regulators said they would block the merger, citing concerns about the impact on customers, Charter's bid might have a better chance.
Comcast, with its 22.4 million cable subscribers and 22 million Internet subscribers, would have created a giant conglomerate with its Time Warner Cable deal, and authorities worried that the potential mega-merger posed a threat to competition and net neutrality. Combined, Charter and Time Warner Cable would have 15 million cable and 16.5 million Internet subscribers, a much smaller entity.
"Regulators are concerned about controlling the end pipe into the home, and I think that wouldn't be an issue with Charter-Time Warner Cable," Mike McCormack, managing director of the investment bank Jefferies, told The Huffington Post.
Charter may have another advantage because it doesn't own a TV network, while Comcast's full acquisition of NBCUniversal last year broadened its influence over TV programming and distribution, according to Bloomberg.
Charter even tried to acquire Time Warner Cable for $37.3 billion last year, before Comcast jumped in with a $45.2 billion offer.
Time Warner Cable recently indicated that it is open to a merger with Charter. CEO Robert Marcus called his company a "one-of-a-kind" asset in a statement released after the Comcast merger fell through.
Executives at Liberty Media, which controls Charter, had expressed eagerness at the possibility of pursuing Time Warner Cable again if the Comcast deal didn't close. "There'd be a ton of reasons" for Charter to make a second bid, Liberty CEO Greg Maffei said last month.
"Both companies have done a really good job turning around subscriber counts and rolling out higher speed data products," McCormack told HuffPost. "Both are better positioned today than they were a year ago."
Investors seemed to support the dissolution of the Comcast merger. Time Warner Cable shares rose 4 percent shortly after the Comcast deal collapsed last Friday. Charter and Comcast stocks also increased slightly.
Charter is also in talks to acquire Bright House Networks, a cable provider with 2.5 million subscribers. But if Time Warner Cable strikes a deal with Charter, it has the right to refuse that agreement, a result of its former ownership of Bright House.
An acquisition of Cablevision may also come into play, McCormack said. Time Warner Cable could seek a bid for Cablevision to use as leverage in a deal with Charter.
Charter and Time Warner Cable declined to comment.
Calling all HuffPost superfans!
Sign up for membership to become a founding member and help shape HuffPost's next chapter