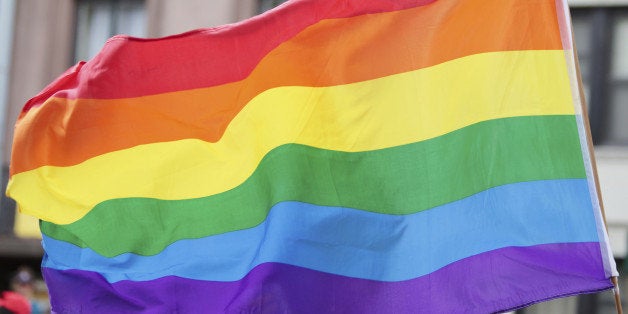 Co-authored by Nicole Fries, Certified Limited Practice Student, Work-Life Law and Policy Clinic, Sandra Day O'Connor College of Law at Arizona State University
Starting April 8, 2015, employers who do business with the federal government may not discriminate against applicants and employees on the basis of sexual orientation or gender identity. This new requirement, found in recent regulations by the Office of Federal Contract Compliance Programs (OFCCP), and implementing Executive Order 13672, applies to contractors hired by the federal government, who collectively employ one-fifth of the country's workforce.
This new provision is just one part of a tidal wave of federal, state, and local laws that is sweeping the country and offering specific rights and protections at work to the LGBT community. This wave of new laws -- or in some cases, new interpretations of existing laws -- does not cover all employers or even all parts of the LGBT community. In this complicated terrain, the community must stay engaged with how employment laws on the federal, state and local levels interact with these new regulations and who is -- and is not -- covered by these new provisions.
Indeed, under direction of President Obama, the OFCCP regulations are just one part of a larger recent Executive Branch effort to extend anti-discrimination coverage and workplace rights that are available to other workers to the LGBT community. First, the government is trying to lead by example by combating discrimination in its own house. For example, Executive Order 13672 changed the existing equal opportunity in the federal workforce order to protect federal employees from workplace discrimination on the basis of sexual orientation or gender identity. Further, the Office of Personnel Management has issued guidance clarifying protections for transgender individuals who work for the federal government.
Second, in addition to requiring those that do business with the government to follow its lead, the federal government has taken steps to cover private employers where there is no federal workplace law that specifically offers anti-discrimination protection or rights to gay, lesbian, bisexual, or transgendered workers. For example, the Equal Employment Opportunity Commission interprets Title VII of the Civil Rights Act of 1964 to prohibit discrimination on the basis of sexual orientation and gender identity if a qualified worker is discriminated against on the basis of an individual's non-alignment with gender norms.
In addition, relying on the United States Supreme Court's opinion in Windsor v. US, the Department of Labor (DOL) recently issued regulations that said same-sex individuals who were validly married in a state that recognizes marriage equality, are considered spouses for purposes of the Family Medical Leave Act (FMLA). [Note: Enforcement of this regulation is currently on hold because the states of Texas, Arkansas, Louisiana, and Nebraska are suing the DOL for infringing on their 14th amendment rights to define marriage in each state and have obtained an injunction, preventing the rule from taking effect.] The DOL had previously issued guidance clarifying that an employee may take FMLA leave if a child was ill and needed care and the employee acted as a parent to that child, also known as standing in loco parentis. While the newest regulations extend FMLA coverage to spousal relationships, it does not change the FMLA's application to parental relationships.
This wave of clarifying and expanding rights for the LGBT community at work is not limited to federal law. Over twenty states have protected some part of this community from workplace discrimination in some capacity, as have hundreds of municipalities across the country. For example, in Arizona, state workers are protected from discrimination on the basis of their sexual orientation per Executive Order 2003-22. Similarly, Flagstaff, Tempe and a number of other cities in Arizona protect city workers or all employees in the municipality from discrimination based on sexual orientation or gender identity.
Every year the number of employment rights and anti-discrimination protections for the LGBT community is expanding. You can find out more about this wave of workplace protections here. This chart will help interested stakeholders stay engaged, and assist employers, employees, and applicants who are interested in learning about rights offered to this community as well as the gaps in coverage that remain.
Calling all HuffPost superfans!
Sign up for membership to become a founding member and help shape HuffPost's next chapter