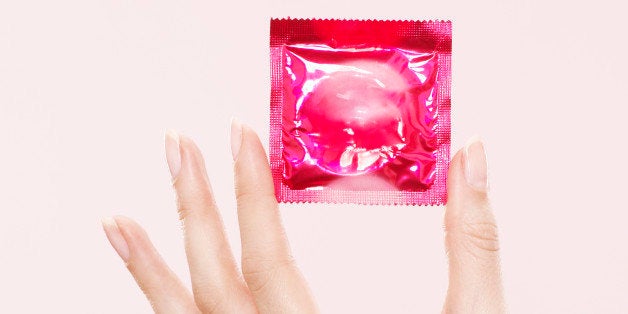 A major payment processing platform is reversing course and agreeing to do business with a startup condom company after all.
After initially refusing to process credit card payments for Lovability, a New York City-based condom company, Chase Paymentech has agreed to handle transactions with the business, a representative for Chase said Friday.
Lovability founder Tiffany Gaines told The Huffington Post that a Chase Paymentech representative said her condom company was rejected because her products were classified as "adult-oriented," and doing business with her company presented a "reputational risk." Following HuffPost's report, Chase reviewed Gaines' situation and said the company had provided her with misinformation.
Chase Paymentech is operated by JPMorgan Chase.
A representative for Chase confirmed Friday that it would "welcome" Gaines for payment processing, should she submit an application.
"We have reached out to Ms. Gaines, apologized for the misinformation that we originally provided to her, and offered to process payments for her business," the company said in a statement to HuffPost. "Chase Paymentech processes payments for a wide variety of merchants, including grocers and drug stores, that sell similar products."
But Gaines said that Chase's reversal on Lovability doesn't change how the company handles products like hers more broadly.
"I appreciated the phone call and the offer, but was more concerned about how they were planning on changing their policy so that something like this never happened again," Gaines said.
Gaines had launched a petition calling for the banking giant to remove condoms from its categorization of "adult-oriented products" -- not just for her business, but as a policy for Chase Paymentech. The petition gained 3,400 signatures in under a week.
When Gaines questioned a Chase representative about why the company would refuse to do business with a merchant of "adult-oriented products," the bank told her it was due to federal regulations aimed at stopping money laundering, child pornography and fraud, she said. The representative told Gaines that Chase frequently denies services to porn companies for this reason.
"The reason this is so important is because Chase bank is putting the blame on the government, which is giving them free rein to act in an overpowering and potentially destructive manner," Gaines said. "Since the HuffPost article has been published, many federally regulated banks have reached out to me, offering me services. It is clear that this breach of rights was not of a concern to Chase or other banks until it was brought to the limelight."
Gaines said she does not plan to use Chase Paymentech's services until she feels confident that no other condom companies will face the resistance that she did. Until then, she's keeping her petition active.
"This bank's prejudice presented another hurdle for us," Gaines said. "Fighting the stigma against condoms is difficult enough without the bank restricting our company's ability to grow and prosper. Condoms must be removed from this negative category so that companies like ours can make our positive social missions a reality."
Popular in the Community