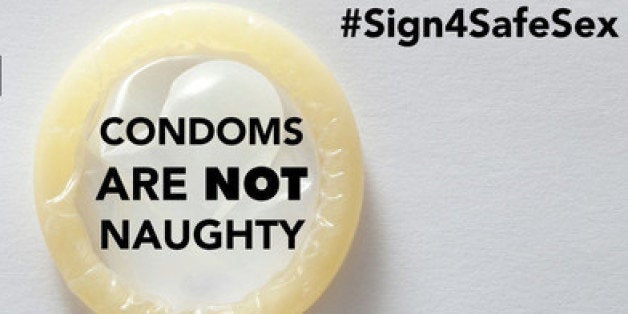 A major online payment processor is refusing to handle credit card payments for a startup condom company.
A representative for Chase Paymentech, the payment processing platform offered by JPMorgan Chase, told Lovability founder Tiffany Gaines over the phone this week that the company considers it a "reputational risk" to handle online payments for condoms, which it classifies as an "adult-oriented product."
"Defining condoms this way sends a harmful cultural message to men and women everywhere," Gaines told The Huffington Post in an email Saturday. "Condoms need to be taken out of this category so that people, young and old, feel entitled to use them."
Gaines, a New York University graduate and current School of Visual Arts grad student, created Lovability with the goal of making it less awkward for women to buy condoms. In addition to selling prophylactics, the startup promotes a "Lovability Movement" that encourages women to feel more confident about themselves and their body image.
A Chase spokesperson declined to comment to The Huffington Post.
After her phone conversation, a Chase representative sent an email to Gaines this week stating:
I wanted to let you know that we actually will not be able to move forward regarding processing with Chase Paymentech, as processing sales for adult-oriented products is a prohibited vertical. I apologize for the confusion and wish you and your growing brand the best of luck in the future.
Gaines responded with an email questioning Chase's decision:
I am deeply saddened and quite surprised by this. There is nothing "naughty" about my company's mission of empowering women to take responsibility for their sexual health.

Also, if condoms were taken out of the "adult" category, perhaps more teenage women would feel comfortable being prepared with them. This would prevent the 300,000+ unwanted teenage pregnancies that happen in America each year.

What other products are included in the adult-oriented category? Where do you draw the line? Also, does your company hold themselves to these values elsewhere? Are people not allowed to buy condoms with CHASE credit/debit cards from the grocery store?
The representative replied that they would check with the company's Risk and Underwriting department. In the meantime, Gaines has launched a Change.org petition to try and build pressure to get condoms removed from Chase's prohibited adult products category.
Gaines told HuffPost that she wants to ensure condoms are classified "as the protective sexual health product that they are, for anyone that chooses to partake in sexual activity."
"Large corporations, start-ups, brands, non-profits and individuals should work together to empower more people to take responsibility for their sexual health," Gaines said.
Support HuffPost
The Stakes Have Never Been Higher
Related
Popular in the Community