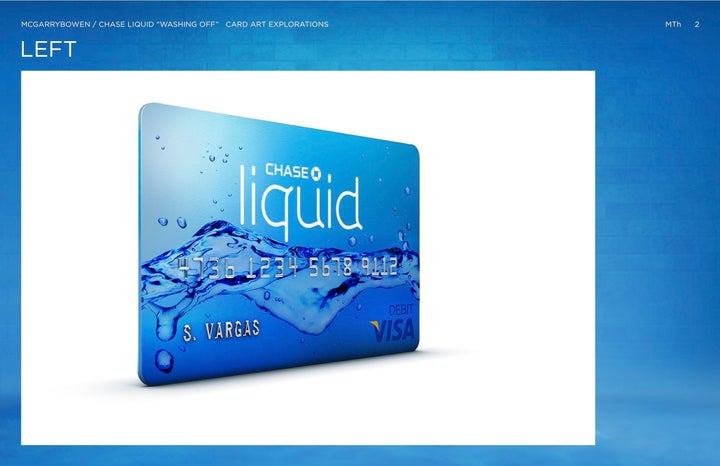 JPMorgan Chase wants it all, catering to everyone from the richest customers who provide hefty returns on deposits to the poorest who are willing to pay fees for a la carte financial services.
On Tuesday, the bank announced that it would launch its own reloadable prepaid card this summer called Chase Liquid. The card will cost $4.95 per month and will be available to any customer over age 18. Chase Liquid customers do not have to have to open an account at the bank, but must make an initial $25 deposit onto the card.
"Chase Liquid is a low-cost alternative to traditional checking accounts," said Ryan McInerney, CEO of consumer banking at Chase. By comparison a Chase Total Checking account costs $144 per year.
Chase is the latest entrant in a booming market for prepaids, which has emerged as a result of tighter regulations that limit banks' ability to charge higher fees in other areas. The prepaid market is not regulated in the same way. The cards are an increasingly attractive option for those turned off by higher bank fees or those unable to get traditional checking accounts.
With a price tag of less than $5 per month, the new Chase Liquid card is one of the more competitively priced cards on the market. But there is a growing number of cards with no monthly fee, including the Western Union Gold and MoneyWise cards, or American Express' Prepaid Card.
The big question for consumers considering a prepaid card may not be monthly fees -- but the ability to reload the card easily and without additional costs. Chase Liquid cardholders can put cash on the card at one of the bank's 5,500 branches or at one of Chase's 10,500 "deposit-friendly" ATMs for free. As comparison, Western Union has more than 46,000 locations where consumers can load cash onto prepaid cards for a fee, and payroll direct deposit is free. American Express prepaid cardholders can make direct deposits for free, but loading the card with cash from a vendor costs between between $4 to $5.
Currently, Chase Liquid is available at 200 branches in two markets as a pilot program. By the summer, it will be available at all 5,500 branches, according to the company's press release. Consumers must go to a Chase branch to get a card; withdrawing money from Chase ATMs is free, but getting money from an out-of-network ATM has a $2 fee.
But growth in the prepaid market was too good to pass up for the bank. Last year, consumers loaded more than $57 billion onto reloadable cards, a big jump from $19.5 billion in 2008, according to estimates by the Mercator Advisory Group, a market research firm. The figure is estimated to be $160 billion by 2014.
The Chase Liquid card has been in development for well over year, according to JP Morgan Chase spokesman Patrick Linehan.
Other mainstream financial institutions, have increasingly tested new services and products that typically have been offered by non-traditional financial groups, including short-term loans and prepaid cards. It is another way the biggest banks are trying to find new ways to make revenue lost from regulations on credit and debit cards.
Meanwhile, the prepaid industry overall has come under increasing scrutiny by consumer groups for the lack of consistent disclosures about fees, and the lack of compliance with certain regulations about protection of funds if the card is lost or stolen.