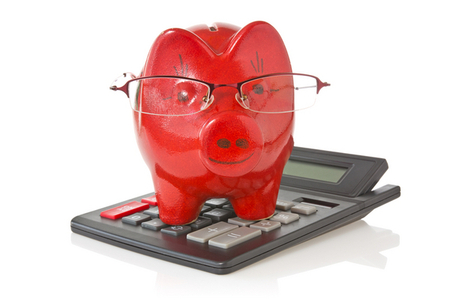 American Express just got a little competition in its efforts to appeal to those living outside the financial mainstream. On May 29, banking giant JPMorgan Chase & Co. announced that it has committed to invest $30 million to create the Financial Solutions Lab.
A collaboration with the Center for Financial Services Innovation, the new Financial Solutions Lab will tap the expertise of entrepreneurs, non-profits and academics to develop products and technologies to help people save more money and build better credit. The new venture is geared towards helping those who are not fully served by the current financial system. "Living outside the financial mainstream puts financial security further out of reach for one out of every four American households that rely on high-cost, non-bank services to manage their finances," says Bruce McNamer, the CEO of the JPMorgan Chase Foundation. "The Financial Solutions Lab will bring together the best and the brightest to identify innovative solutions that help consumers increase savings, improve credit and build assets."
Buttressing its decision to launch the Financial Solutions Lab, JPMorgan Chase and the University of North Carolina at Chapel Hill also released a white paper that illustrates the need for improved financial services. For instance, the paper notes that less than 10 percent of working American families are financially prepared for retirement while more than half do not have an adequate emergency fund. The research also shows how important savings can be as a vehicle for upward mobility. Indeed, 71 percent of kids born to low-income parents who managed to be big savers were able to move out of the bottom income quartile.
This new JPMorgan Chase initiative will, among other things, host competitions that encourage social entrepreneurs to devise ways to help encourage saving and credit building. In doing this, JPMorgan is echoing American Express's well-publicized efforts to provide solutions to millions of so-called unbanked Americans. Besides its checking account alternative Bluebird and Serve prepaid cards, American Express sponsored a new documentary film, Spent, which shines a light on the difficulties and expense those who don't have bank accounts or credit cards face to do simple tasks like pay bills and cash checks.
While it may seem that this initiative is altruistic in nature, there is little doubt that the unbanked and underbanked represent a large and potentially lucrative market. The market represented an estimated 88 million Americans in 2012, according to audit, tax and advisory firm KPMG LLP. Craig Fuller, CEO of TransCard LLC, a provider of prepaid cards to 272 banks, says "the financial benefit to a financial institution from a couple thousand new prepaid card customers alone can potentially have a six-figure impact on a bank's bottom line." On a related note, American Express estimates that about 25 percent of American households are not well-served by the current financial system and that those families spend an average of 10 percent of income on fees -- about the amount the typical American family spends on groceries!
It does seem a bit strange, though, that targeting this market seems almost trendy now. Many unbanked consumers have claimed that they have been largely ignored by big banks for many years. Regardless of the motivation, it is refreshing that big banks are taking notice and offering more than lip service to assist consumers that are financially vulnerable.