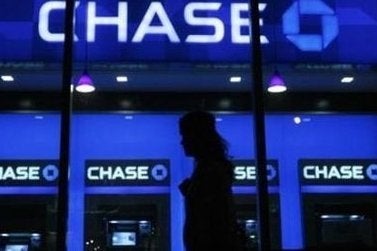 JPMorgan Chase is telling checking account holders that when they buy stuff with a debit card, they should complete the transaction with a signature instead of by punching in their PIN.
A Chase letter to cardholders strongly suggests they "always select 'credit'" when making a debit purchase, according to the American Banker. "It's not a credit card, so the money still comes out of your checking account," the letter says. "But by choosing 'credit,' you won't have to enter your PIN in public."
"We know it's confusing," the letter adds.
It's an appeal to safety. Problem is, security experts and consumer advocates are unanimous that debit card purchases are safer with a PIN than with a signature.
"Signature transactions pose greater threats of fraud because the bank's promises of zero liability are only promises, not the law," wrote Ed Mierzwinski of the U.S. Public Interest Research Group in an email to HuffPost. "Besides, if you are a victim of fraud, even if the bank eventually pays you back, remember that's your money missing from your checking account and causing hassles like other bounced checks until the bank puts puts your money back in. And, all consumers pay more at the store and more at the pump because the fees banks extract from merchants are higher for signature debit than PIN debit."
An analyst told American Banker that with a signature debit transaction, the bank stands to make $1 from merchant interchange fees on a $100 purchase, versus a dime or a nickel with a PIN transaction. "PIN is actually more secure, but PIN does not generate as much revenue to the bank," the analyst said. "If they get you to use signature debit, then they are going to make much more money."
A Chase spokesman did not immediately respond to a request for comment.
The bank may also be able to make more money from fees. Signature debit purchases may not post immediately to a cardholder's debit account, causing confusion about how much money is actually available. That's what happened to Vartan Altounian, a California man who didn't understand why Bank of America hit his account for $70 when his balance, which he checked online, never hit zero. (According to American Banker, Chase is the only big bank touting the safety of signature debit transactions; other banks offer incentives like points or cash back for swiping and signing.)
Chase has also been accused of deliberately misleading customers with its overdraft opt-out screen.

"Chase is becoming a leading serial misleader," Mierzwinski said, "telling consumers to do things that help the bank, not themselves."
Popular in the Community