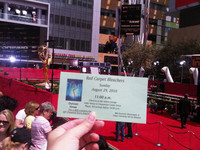 Have you ever watched an awards show and wondered about those lucky/fanatic people seen in the background during red carpet interviews? You can usually spot them screaming hello at the different celebrities attending. Well, on Sunday at the 62nd Annual Emmys, I was one of those people.
Thanks to Duncan Hines, which was the official dessert sponsor of this year's Emmys, I was invited to sit in the "fans in the stands" section of the red carpet with their executives and other bloggers. There were three risers of stands holding about 100 people all together and mainly consisted of seat fillers, contest winners and those connected through some sort of awards sponsorship. Although the ceremony didn't start till 5 p.m. PT with arrivals happening two hours prior, we were all required to arrive at 10:30 a.m.! Thus, hurry up and wait.
The sun was literally over head for six hours and most of the women, including me, were wearing dresses without hats or sun block. When it came time to use the bathroom, we only had a port-a-potty at our disposal. Luckily, Vitamin Water was one of the sponsors on the carpet itself offering up drinks to the show staff and celebrities, otherwise, I think I might have fainted.
Finally around 2:30 p.m., the c-list celebrities started arriving like the host of The Bachelor, Chris Harrison, who shouted up, "Don't worry, it gets better," at which we all laughed.
When we'd shout the name of someone walking by, they'd smile, strike a pose and wave. Like the paparazzi wannabes, we snapped photos using our cameras and smart phones, and shouted things like, "You look beautiful," and "We love you!" Sometimes a celeb would even take a photo back at us too, like Ty Burrell from Modern Family and Judah Friedlander from 30 Rock did.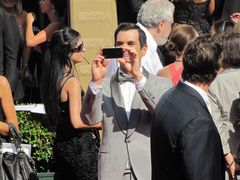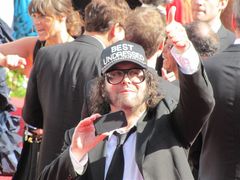 An hour before the awards started, the red carpet became a sea of black tuxes and glittery women. It became harder and harder to spot the different stars. I was on celeb overload. It seemed like electric blue and white were definitely the common colors this year for the ladies dresses and whenever a guy didn't wear a black tux (Neil Patrick Harris and Matthew Perry) it was appreciated, since they didn't get lost with all the other male penguins walking into the Nokia theater.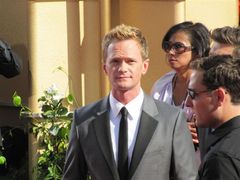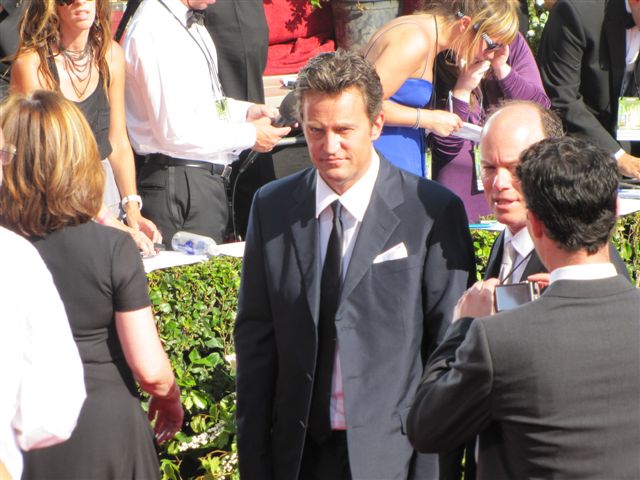 Members of the cast of Mad Men, True Blood and Glee seemed to be among the crowd's favorites. However, I was most excited to see Betty White, Matthew Perry and Kathy Griffin.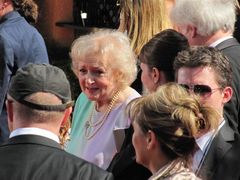 Considering it's a television event, I was surprised, yet delighted, to see several Academy Award winning actors walk by like Tom Hanks (he waved and made camera motions back at us), Susan Sarandon and Al Pacino (he hammed it up for our cameras).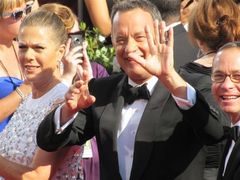 In the end, did I really get to "meet" any of the celebrities? No. I did get to see them from a 100 feet away, received the fleeting wave and captured some great photos, but it wasn't really all that different if I had just stayed at home and set my DVR.
You can view all of my 104 red carpet photos over on my blog.
Calling all HuffPost superfans!
Sign up for membership to become a founding member and help shape HuffPost's next chapter