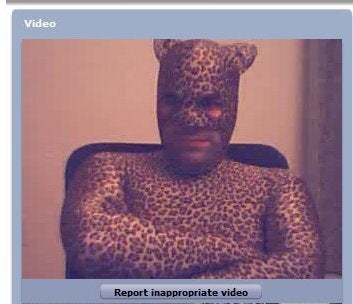 The video chatting service that randomly pairs users for webcam conversations was an instant viral hit--The Frisky declared it the "Holy Grail of all Internet fun" and the New Yorker ran a lengthy profile of its creator--but not long after, the obituaries began.
What helped killed Chatroulette--the many pantless chatters exposing their privates--may now be saving it as well, according to a recent New Yorker post revisiting Chatroulette and Andrey Ternovskiy, its founder.
Sure, users left Chatroulette with the fading hype, but Ternovskiy says his site still has five hundred thousand daily users, according to Google Analytics, down from a high of two million--the same rate of decline as estimated by Quantcast. Still, he said, "How can you be dead when your revenue has doubled?"

The answer was lazy, simple, and ingenious--in other words, pure Ternovskiy. He started redirecting pantless visitors to Hustler's Web site, and their computers would forever be blocked from Chatroulette. At first, Ternovskiy and his colleagues were banning a hundred thousand users a day, but now, he says, the flasher rate is down to one in two hundred--and Hustler pays for the referrals, giving Ternovskiy's company, at least for the time being, a healthy revenue stream.
What do you make of Chatroulette's strategy? Weigh in below.
Popular in the Community