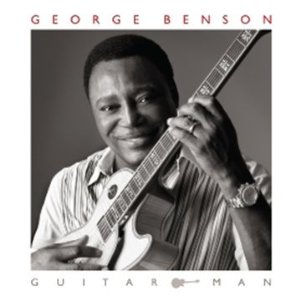 A Conversation with George Benson
Mike Ragogna: George, on your new album Guitar Man, you play the classics.
George Benson: I've done two albums for Concord Records, one was with Al Jarreau and it did very well for us. The second album was called Songs And Stories, and it had good songs and good performances, but I promised them I would do an album that was more jazz-oriented. This is actually one of the last projects I will be doing for the record company unless we find something else to do, but I am really happy how it came out. It wasn't a high-budgeted album, so we decided to make records like we did in the old days; we would go into the studio with some great musicians, hash out some ideas that we have, and put them down to see what happens. In this case, because all of the songs are proven songs, they are classics, except for a couple of original ideas. It was a lot easier than I imagined it would be and a lot more fun. I got a chance to improvise the way I like, just off the cuff--someone goes bip, and I go bop. (laughs) The best way to make records is the way we made this record.
MR: What went into choosing the songs?
GB: Well, first off, the song "My Cherie Amour." About two years ago, we did a tribute to Stevie Wonder in Hollywood. He heard me sing the song--they chose that song for me to do out of all of the artists that were there. So, I sang it, and Stevie Wonder was in the audience and he jumped up out of his seat and said, "Yeah!" He came backstage and said, "George, you must record that song," so I promised him that I would and I finally got around to doing it. But if you notice, in the center of the song, I did my own arrangement, something I made up on the spot that came out so wonderful, I was really surprised. I can't wait for Stevie to hear this. I don't think he's heard it yet, but I hope he's surprised and likes it as well as we did.
MR: "I Want To Hold Your Hand" sounds very Breezin'-era--strings-laden and inspired in the way you made some of your older classics.
GB: "I Want To Hold Your Hand" is a great classic by Paul McCartney and John Lennon, I sure love that song. I did like the classic version, a rock-oriented song, then someone heard me do it with the Grant Green approach--Grant Green and Larry Young did it, with a bossa nova beat on the funky side. It came out so beautiful and I thought, "Man, that is a classic." As reluctant as I was to get into that--because I figured that's the end of that, those guys have done it they put it to bed for all of time--someone heard me play it and said, "George, you could do a great job on that." So, after spending two or three years of messing with it, we put it on tape. It came out beautiful, it's me playing the acoustic guitar...not an expensive instrument, it's a relatively cheap instrument. I had a lot of fun doing it, and I like what happened on it.
MR: A lot of people recorded "Tequilla," but your version injects more soul soul into the arrangement.
GB: My wife heard me messing with it because I practice almost every morning at the house, and I was moving around and she was cooking breakfast and she was moving around. I said, "Wow, I think I can do this." I played through it and I finally got comfortable playing it, and I said, "Maybe we should try this out in the studio." When you put on Harvey Mason and Joe Sample, man you've got some improvisational geniuses and people that know what to do with a song. It really came out much greater than I thought.
MR: When you're in the studio with these guys, do you use charts or mainly improv?
GB: I do what they call head arrangements, meaning it comes right off the top of my head, just like "On Broadway." I change the whole song by changing the rhythm pattern, and it's off the cuff, it's not written down. I just hum it to the guys and say, "Lets do it this way, and we have arguments and they say, "It doesn't go like that, and I say, "I know, let's just do it this way for now." They're used to that now, guys I work with like Harvey Mason know how I am. I do simple things. In the case of "Paper Moon," everybody knows "Paper Moon." They know how it goes, and I was going to sing it, but when I heard it as an instrumental, I said, "No, no vocal on this," because I can hear Nat Cole singing it while I'm playing it. I said, "That's good enough for me, I'm not going to mess with Nat Cole." It was a lot of fun, it's those kinds of vibes on skeletons; I do skeletal arrangements to allow for their improvisational skills. What they can add to a song, I could never dream it up myself, so I let them do it off the cuff.
MR: I was surprised by your new version of "Tenderly," how you took the solo approach.
GB: Yeah, I had recorded the song "Tenderly" before, but not like this. This is a different version, because that version might be on my D'Angelico, which is a very expensive, acoustic/electric guitar, and I tried to get it to sound as acoustic as I could, it worked out fantastic. I love the Johnny Smith version, and that's where I got inspiration from, so I used some of his technique or his harmonic approach and I've mixed it with things I've learned over the years. I remember playing for Johnny Smith once, and he was knocked out, and he came backstage and I didn't know he was in the audience. I was a little ashamed...if I had known he was in the audience I wouldn't have played it. When he said he'd loved it, I knew I had really accomplished something. So, I decided to put it on this record too, and this version is a little more straight ahead, but it's nicely done.
MR: By the way, on "Danny Boy," the guitar sounds like bagpipes. How did you do it?
GB: (laughs) I was thinking about how much I love bagpipes, and I was thinking, "How come we can't make the guitar sound like bagpipes?" So, I headed in that direction. I found out the phrasing of the bagpipe, and I put that in my head, but there is a drone underneath. There is the 5th or the root going right through the melodies, and that, along with the melodies, is very haunting, so I learned how to do it. I never intended to play that on stage, but my bass player, Stanley Banks, heard me play it one day and he said, "George, you have to play that on stage." I said I would never do it, and he said, "Try it." When I played that in Ireland--I think I was in Dublin, Ireland, when I first played it--then we went to Belfast and I played it in front of a large audience and we recorded it on video. It knocked everybody out, so I've been playing it ever since, but I couldn't wait to put it on acoustic guitar where it belongs.
MR: With your amazing career, what advice do you have for new artists?
GB: If you play music for the right reasons, the rest of the things will come. The right reason to play music is that you love it. That's why I play music. I never imagined that I was going to be doing this, especially because I never thought of myself as an instrumentalist. I like to sing because my mother was a singer. She sang to me all the time, so I learned to love singing. I did have a career as little 10-year-old George Benson. I made my first record as a vocalist, but I've been playing guitar since I was 9. Years later, I started showing some progress, so I started getting calls, but it was the love of the instrument that took us to where we went to one day. I saw an article in the newspaper where they called me a "guitarist," not a "guitar player." Boy, that was the defining moment of my life. I couldn't believe it; the review wasn't good and he didn't say anything especially good about my playing, but he did call me a guitarist, and that sparked me and made me go to another level. I started practicing to live up to that title.
MR: George, thanks, I'm so glad I got to talk with you.
GB: I loved talking with you too, thank you.
Tracks:
1. Tenderly
2. I Want To Hold Your Hand
3. My Cherie Amour
4. Naima
5. Tequila
6. Don't Know Why
7. The Lady In My Life
8. My One And Only Love
9. Paper Moon
10. Danny Boy
11. Since I Fell For You
12. Fingerlero
Transcribed by Theo Shier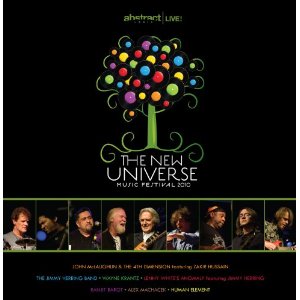 A Conversation with John McLaughlin
Mike Ragogna: John, I'm honored to be talking with one of the greatest jazz guitarists of all time.
John McLaughlin: One of the great, marginal musicians of all time.
MR: Oh no sir, you don't get away with that.
JM: (laughs) Nice speaking with you Mike, how are you?
MR: I'm doing well, how are you, John?
JM: Very good, very busy, but that's fine with me. It's better than twiddling my thumbs.
MR: You may not be twiddling but you are juggling many projects including your latest, Abstract Logix. Can you talk about that a bit?
JM: It's a little festival with the man who's behind Abstract Logix. We've been working together for about a few years. He put together this guitar festival last year and we were there. There were many guitar players on it and the DVD, which is the same as the CD recording, but it's good to see it in video too. What was special about that was you don't just see my band or hear my band, but we had a special guest artist, one of my oldest friends, Zakir Hussain, the tabla player, and he sat in. It was kind of like The 4th Dimension plus Zakir Hussain. In this kind of sad state of musical industry, which I'm sure you're aware of, Abstract Logix is doing a great job for them. And it's rough for them because of the piracy, it's taken the wind out of many sales, Mike.
MR: It absolutely has, but it's beyond privacy, it's all redefining itself and I think we're all just caught in the tide.
JM: It is, in a way, that we're going through a chaotic period. That's the best way to put it, it's redefining itself, with much suffering, especially for the young musicians. For people like me, the old timers, we've had an audience since the sixties, so we're still around, still kicking and having a good time, but it's rough for the young players. It really remains to be seen how it will sort itself out, but it has to sort itself out in some way. The young guys have to find a way to play, to record, because it's a vicious circle. You know what it's like with an economic crisis--people don't have enough money, they lose their jobs, they lose their homes, and it's a downward spiral. We will inevitably come out. There's no crisis in music, there has never been a crisis in music. There is a crisis in the industry and the way people access music. It's not all bad, not that I want to defend the pirates, because I'm the other side of the universe as far as pirates are concerned. The great thing about the internet, and what some of these pirates do, they make available music to people in countries in Africa or somewhere in Central America or South America, where they normally wouldn't have access. So, in a sense, that's necessarily good, but it's a difficult situation right now. We're just kind of hanging tough, that's all we can do.
MR: But also, John, don't you think there is a problem with expectations? Like, if you fall short of being a superstar, then game over.
JM: This is the other side of success. There are two kinds--there's artistic and there's commercial. They do meet from time to time, fortunately, because we would all be playing Schlager, you know what I mean? The integrity has got to be maintained, but, of course, integrity does not guarantee you to be able to pay your mortgage at the end of the month. The situation with regards to musicians being able to record, that's really difficult. The studios, for example, now, don't put anything new out, even my old one, Sony. They are just doing a re-release, remix, HD mix of the album from 1973. They don't have to pay for that anymore. It's great they are going to add some unreleased material, but nevertheless, I talk to these guys and ask they why don't they release a great concert, like CBS before it was Sony recorded a live concert we did in Cincinnati. It was a magic night and it's a great concert and it has never been released. I ask them and was point blank, "So why don't you release that concert? Is it a question of money?" He said, "Well kind of." So they don't have the means just to finish it off. They are not angels either. For how many years did they overcharge for LPs, audiocassettes, and CDs? All musicians were in agreement over that. They charged terribly. What does the listener do? We saw that with audiocassettes in the seventies--they copy the LP and before you know it, it's normal. Nobody thinks about stealing, it's just normal. So, in a way, they have themselves to blame for grossly overcharging over the last 30 years. It will all work out in the end somehow.
MR: In all fairness to the other side, there are labels like Legacy that do search for new material when they are exploring expansions of projects, let's say Billy Joel's The Stranger or other expanded, classic albums.
JM: There's been a big retro wave going on for a while, Mike. (laughs)
MR: (laughs) That brings us back to your classic albums with Mahavishnu Orchestra, like The Inner Mounting Flame and Birds Of Fire.
MR: John, you're one of the pioneers of "fusion," but I guess some people would take offense to that.
JM: They took offense to it in the 1970s, Mike. (laughs) I never pretended it was jazz. I'm a jazz musician by discipline. I grew up with rock 'n' roll Mike, like everybody in the sixties--I'm a kid of the sixties. I grew up with The Beatles, Sly and The Family Stone, and Jimi Hendrix, not to mention the whole blues thing that influenced me from a very early age. I grew up with different things in my head and my heart too. I think fusion was inevitable, really. I just happened to be there at the right time. Miles was way before me..he was way ahead of everybody, really. You listen to Bitches Brew or Jack Johnson, that solo he does on "Right Off" that was just really a jazz star in the studio. Miles...he told me afterwards, years later, that was his favorite record out of the records he made. But on that record he never played on any of the record like he played on that recording. We just hit a groove, like an r&b thing, and he just ran into the studio with his trumpet and just played for twenty minutes and it was unreal. He loved that, every other record, he's walked in very well organized, but with Bitches Brew, which is 40 years now, I remember those recordings. He didn't really know what he wanted, but he knew what he didn't want.
MR: In addition to playing with him, I'm imagining that you got spend some quality time with the man.
JM: Oh yeah, he really took me under his wing the moment I arrived. I was playing with Tony in Lifetime, of course. That was another rad band. I mean it was really radical, have you ever seen that band?
JM: No...before your time, Mike. It doesn't matter, those were the sixties, it was a radical decade. There was a lot going on, and society had a very different atmosphere than today. The music reflected it, and it reflected the desire for new ways of thinking and there was a great deal of hope and a great deal of anticipation in those days. The way the music was coming together, out of the end of the sixties into the early seventies, that was wonderful. To be a part of that Miles thing, I learned so much from just being with the man, he was really special to me. And, of course, the Mahavishnu Orchestra, he was behind that too. I remember we finished a date at a club outside of Boston called Lenny's On The Turnpike--great name, huh? It was just me and him after the gig, and he turns to me and says, "John, you need to form your own band." Since he was the most honest man I've ever met, I said, "I've got to do it, just to prove him right."
MR: Herbie Hancock also has some amazing stories in the same vein, how Miles took people under his wing. He really looked after his protégés.
JM: He loved his musicians. Miles was much misunderstood, particularly by the media, but the musicians loved him, and he loved the musicians. He took care of them. He would be talking to me and out of the blue, he would say, "You eating?" And before I could give an answer, he would stuff a hundred dollar bill in my shirt pocket, then he would just keep on talking. he made sure that his musicians were taken care of. Of course he payed us for the records and the dates, and just like that out of the blue. He took care of us, and he took care of his musicians.
MR: In A Silent Way was another classic Miles album you played on.
JM: Yeah, that was a great one.
JM: (laughs) What he did for me and what he did for so many players--he brought Coltrane, Bill Evans, and people like that to the floor because he had that name. He had the fame too; he was a star in Europe in the fifties, even way before he was a star in America. You know that movie he made Lift To The Scaffold?
JM: He just improvised the music on that whole movie, and it's just so beautiful. He was the darling of the Left Bank in Paris in the late fifties. He not only had an impact on many people, but on music, inestimable. He said, "John, time to form your own band," and I did, the Mahavishnu Orchestra was the result. I was on another trip, I was just coming out of the sixties asking all the existential questions: "Who am I?" "Who are we?" "What is this?" "What's God?" "What's religion all about?" "What's the meaning of life?" These are very important questions for my generation, and my influence from India, the music from India, the philosophy of India had an impact and still has an impact to this day.
MR: John, what is the meaning of life?
JM: What is the meaning of life? Tell a good joke. (Laughs)
MR: (laughs) I'm also a fan of the work you did with Jimi Hendrix tracks.
JM: I was struggling, because I had this big acoustic guitar, and it was so loud in the studio. My guitar was just feeding back all the time. I should have had a Les Paul or a Stratocaster. I got to meet Jimi on a couple of occasions. He turned the world on its ear, especially the guitar world. He turned all of us on our ear. It was great, actually. I was very happy at what Eric Clapton did because Eric was already pushing the envelope as far as blues playing, what he did with John Mayall in the mid-sixties. I think when Jimi came over, he couldn't get it together in America. He made that trio with Noel (Redding) and Mitch (Mitchell), and I think heard what Eric was doing and he took that and turned it into a new thing, which was Jimi's thing. It was marvelous. Those two--we have a lot to thank those two for, Eric and Jimi. Jimi, particularly, was revolutionary, wasn't he? You see some of the clips of some of the things he was doing at the Monterey Pop. I showed that to Miles. Miles had never seen him. I remember our chatting in 1969, and that movie came out in '68 when there was Ravi Shankar and Jimi burning his guitar. So, I took Miles to the movies the same afternoon, it was one of those cinemas downtown. I took him there and got some popcorn, he was sitting there and damn! It was beautiful to see.
MR: John, on Bitches Brew, you have a song named after you. How did that happen?
JM: I never knew anything like that until the album came out, and I bought the album. He would come and he would never have titles on his tunes. He would come in with a piece of brown paper that he just carried his coffee in. He would scribble down a few chords on it, we never had titles, they would just come on the album. I was shaken and to tell you the truth, and very proud. At the same time it made me feel very humble. He was not just a great musician, he was a true artist in every sense of the word. To call it by my name, I still react to that when I hear it, even just now.
MR: Sweet. On your new album New Universe Festival 2010, there is this amazingly long jam to you, for you, by the artists who participated. Even more McLaughlin mania.
JM: There again, I'm humbled and flattered at the same time. There is no predominating feeling there, a mixture of flattery and humbleness.
MR: You've got Lenny White and some contemporaries playing on this project. What was the atmosphere like when you guys played?
JM: It was beautiful. The thing is it was like coming back to Mahavishnu again, we didn't know it at the time. I was writing this music and the band was playing, and how they were playing it was...wow. That band, retrospectively, we see now that it was very new and pretty radical, but in fact, it affected many people in different ways--guitar players especially. This opened up the door to looking at more sophisticated or complex music as opposed to just playing a 12-bar blues. Don't get me wrong, however, a 12-bar blues contains the infinity of music. I know because a 12-bar blues--look at the Indians, they don't even play a blues, they play one scale and they say it all. It's not a question of that. Since I grew up with jazz and harmony and with different rhythms, I wanted to fuse them together in a way, integrate these different influences together, and really, that's what the music was about. Of course, I was under Miles' tutelage, and to see the way he worked and for him to say, "You've got to do it, John," that gave me the impetus to go for it.
MR: What a terrific run of records with Mahavishnu Orchestra, my favorites being Birds of Fire and Visions of the Emerald Beyond.
JM: Me too. (laughs) Visions... is some crazy record.
MR: How do you create? Where does it come from?
JM: Listen, if I knew the answer to that question, I would tell you. I don't know, but I don't care. (laughs) I'm going to record a new album in early December and I've got too much music, Mike. I can be sitting in a train or a bus or driving, even meditating, and stuff will come into my head and I have to write it down. My wife knows, she always carries a pen in her bag. We're in a restaurant and I say, "Oh, I've got to write this down," and she says, "Don't worry, here's a pen and a napkin." (laughs) I say, "Thank you very much," and I keep doing what I'm doing. I don't know where it comes from. Where does existence come from? Where does consciousness come from? We don't know the answers, it comes from this big mystery of the unknown and unconscious. We're all one in the end, aren't we?
MR: I think we are. John, by the way you're talking to a town that's big on consciousness, Fairfield, Iowa.
JM: Well, you know what I'm talking about then. People call it God or a spirit, but it doesn't have a name. We're all an integral part of it. We're all a part of each other, and a part of it. So, I cannot say this comes from here, and that comes from here, because I have to occupy my body, but if you cut my body off you're not going to find me are you? Where do I really live? That's my question to you, Mike.
MR: Well, I don't have an answer to that, at least not today.
JM: Thank you very much, I don't want an answer.
MR: (laughs) I also think that's where music resides, don't you think? On the level of consciousness?
JM: You know, it's very mysterious to me, because I don't know. I hear something, it comes into my imagination. From where? I don't know, but all of a sudden, it's there. I hear it in my head, but that sparks off a whole plethora of new ideas. It's self-propagating, I don't think I'm any different from any other musician that writes music. I think we all access it. I want to tell you one small anecdote. I really do believe that music needs us, music loves musicians...I know it might sound a little weird. I had a dream once when I was down in Australia. I have a brother down there, and I was asleep in this guest room down there. I had this dream and in the dream, the music came to me--I know it seems far out. It came in a feminine form, it was like a woman. I was lying down in my bed in my dream. She leaned over and whispered in my ear, "I love you." Of course, it's far out and ridiculous, but nevertheless it's very real to me. When I say music loves us, how is music going to come down to other people if musicians don't go up and get it.
MR: What you described, others have named "the muse."
JM: You can call it anything you want, a name doesn't mean anything. The whole idea of music is amazing, it exists and always has existed, but somebody needs to go and get it, but only musicians, because they love music so much. They are an antenna to music, so the music comes. I thank God for music everyday, and I thank God for the privilege to be a musician, but of course, I dedicated my life to it to be worthy. I'm not saying that with false modesty, I'm a hard worker, but it's not work, it's my life. Here I am, 69 years old and still kicking. I've just got to keep this up until I fall down.
MR: Do you have any advice for new artists?
JM: Jesus saves. (laughs) Don't let go, don't let go. Give it everything, give it your best shot and music will give back to you much more than you give to her. It's unbelievable.
Disc One
1. Strafe
2. Very Sad
3. Vignesh Kirtanam
4. Origin
5. Essaouira
6. Sometimes I...
7. Rainbow
8. Gray Day
9. Within You, Without You
Disc Two
1. Why
2. Door #3
3. Gazette
4. Recovery
5. Mother Tongues
Transcribed by Theo Shier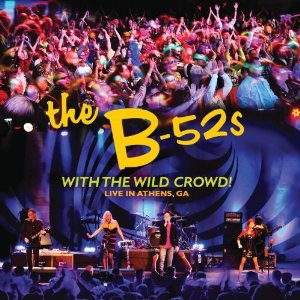 A Conversation with Fred Schneider of The B-52's
Mike Ragogna: Fred Schneider of the B-52's, how are you?
Fred Schneider: Doing very well, Mike. Thanks.
MR: Great. This newest record marks 34 years since you guys first played in Athens.
FS: Yeah. (laughs) We played in the foyer of my friend Julian's house and all of our friends took artistic photos of people dancing, but they didn't really take any pictures of us. (laughs) So, there are only a few shots from that first gig.
MR: This live album is kind of a shoutout to how the band started, right?
FS: Yeah, because all of our friends in Athens and all of the Athens bands over the years came to the show along with some new fans. It was great. Some of our friends with children even came.
MR: Nice. Now, you guys officially broke onto the scene with your hit single, "Rock Lobster," right?
MR: Do you remember going from being some cool Athens band to having this gigantic dance hit? What was that like?
FS: Well, every summer, I went and stayed with my parents in New Jersey and one day, I went to Asbury Park with them and they were playing "Rock Lobster" on the boardwalk. That's how we knew we were on our way. The whole band started out as something to do because there was nothing to do in Athens and there was no alternative music scene at all except for maybe one band in Atlanta. So, I moved back to Athens form Atlanta and we put the band together and thought it was something we could actually do besides our crummy jobs.
MR: How did you end up being "discovered"?
FS: We started playing the Mud Club and word of mouth sort of carried us. We were also the only band allowed to play both the Mud Club and Max's Kansas City only because we had to drive 800 miles back to Georgia in a station wagon with all of our equipment -- so it was mostly word of mouth. Then when the single came out, that sort of got a lot of people interested.
MR: Not only was the music fun, but you also dressed in outrageous colors, all very new wave retro-chic. Plus you had some great creative staging, so your shows really were like a party, weren't they?
FS: Well, yes, because none of us planned on having a music career. I mean, we all liked music and we liked making it, and I liked writing, but I don't play any instruments. It just snowballed and we got carried with it. Luckily, we got to make a lifetime career out of it.
MR: How did you all meet?
FS: I met Keith and Ricky in the early seventies at a street dance in college. I was dancing crazy with a friend and they were dressed up pretty wild and throwing foam at people. (laughs) They came and talked to me because they thought I'd be a really interesting person. So, I started hanging with them and eventually I started doing some basement tapes with Keith while Ricky was studying in Germany. Some of those ideas later because ideas for songs for the band. Then we met Kate around town. I never actually met Cindy, Ricky's sister until right before we did our first jam session in 1976.
MR: When you first started playing gigs together, could you tell by the reactions of the crowds that something truly cool was happening?
FS: Well, the first time we played Max's Kansas City, there were only about 17 people there. It was a Monday in December and everyone was wearing black leather and smoking cigarettes. I had to throw the curtains open because they wouldn't open. None of us was even prepared to be playing a show in front of an audience, but luckily, some of our friends were there. We were even dressed up in our typical B-52's wild clothing. I didn't even bother to ask if they wanted us back because we played where Patti Smith and The Velvet Underground played, so either way, it was the highlight of our careers so far. (laughs) Gradually, our shows went from us standing around looking interesting to dancing around and being wild and performing in new wave clubs.
MR: Great. And you guys were at the forefront of the new wave sound, including the use of the mighty Farfisa organ.
FS: Yeah. Well, we had no money for instruments so we used whatever we could afford. Ricky had a $20 guitar from Sears and the case doubled as a speaker, so he used that. He would play in these great open tunings and if a string broke, he'd play with whatever strings were still intact. (laughs) He's a genius at that.
MR: Now, in 1981, you collaborated with David Byrne on your album Mesopotamia, and that seems to be a turning point for your music. What was that creative collaboration like?
FS: Well, we always have our music and lyrics pretty much done and we just want the producer to add their sonic talent in creating a landscape that our music shines in. It also turned out a little more funky than our normal stuff. That album did particularly well in Detroit thanks to an African American DJ named Mojo. Our manager at the time didn't like the fact that we were being promoted to a primarily African American audience and we were like, "Screw that!" We wanted whoever liked us to listen because we are all big soul and funk music fans.
MR: Excellent, so who are some of your musical influences?
FS: Well, I'm basically a writer, and several songs on the first and second albums came from poems that I wrote for classes in college that we added more ideas and music on to. So, musically, I think a singer might be insulted by me saying that they were my influence. I like funky stuff, though. I like being rhythmic vocally rather than just singing a song, you know?
MR: Yeah, it's the approach on both your B-52 records and your solo albums.
FS: Yeah. Well, I'm a big fan of Dada and surrealism, and that influences my writing. I also loved Soupy Sales as a kid, so pretty much from Day One, I had a pretty silly sense of humor. I was also pretty cynical as a kid--didn't really much like things like circuses or parades. I was a curmudgeon.
MR: (laughs) Were you still a curmudgeon after having such huge hits with "Love Shack" and "Roam"? What was your reaction to those albums being such huge successes?
FS: It was bittersweet because Ricky had passed away and Cindy was devastated, of course, as was Keith because they had been friends since childhood. Losing a friend and musician and arranger was just a severe blow--we didn't know if we could go on. We, obviously, did go on and Keith took over the guitar and started arranging more of the music and Cindy was ready to give it a try again. Once we got back together, we realized that we still had it and wanted to keep doing it. We were even told that "Love Shack" was too weird by the record company. We always pitched all of our music to alternative radio stations because mainstream stations didn't really play our stuff, and then gradually, mainstream stations started playing, "Love Shack" and saying that they had always liked that song and were happy to play it to which I say, "Yeah, right." (laughs) They claimed they couldn't play it because the programmers said they had to play The Eagles or something. (laughs)
MR: You guys were actually a part of a bigger movement in music that was counteracting the somberness that came before, don't you think?
FS: Oh, yeah. It was a breath of fresh air. People were using all different influences and original ideas. It was substantially more interesting than mainstream radio. I mean, I didn't listen to much radio in the eighties because I was on tour. Back in Athens, you had to buy singles--you'd read about a song in magazines, and then you went and bought the singles of these new, great, interesting bands because they didn't play them on the radio, and you didn't have MTV, so you had to create and search for this music yourself. That's what we did. We'd put out our single and load up our gear and drive in a van with our manager at the time, and sometimes, our opening act, The Amazing Phyllis--she would do a sort of cheerleading glove routine to the tune, "These Boots Are Made For Walking"--that was something people had never seen. (laughs) We just did things our way.
MR: Now, this is probably a sensitive question, but do you think of Ricky often?
FS: Yes, of course. He's instrumental on all of the records through Bouncing Off The Satellites, and as I said, he was Keith's best friend and Cindy's brother, so it was very difficult. We lost someone very close to a disease that no one understood at the time. We lost a lot of friends within a year or two of Ricky's death. It was such a different time.
MR: At the time you were creating all of this alternative to mainstream music, did you have any idea that Athens, Georgia, would be at the center of this new age, so to speak, in music?
FS: Well, actually, we left before we really exploded onto the scene. R.E.M. really got things going and put Athens even more on the map. It became a music mecca by the mid-eighties. Now, you can go to about 15 different clubs and see some pretty incredible bands playing at the bars.
MR: Are you guys considered heroes walking through the streets of Athens?
FS: People treat us really well. The places we hang out when we're in Athens are still pretty laid back, but people respect us. They realize that we contributed early on to putting Athens on the map.
MR: Is there any one song that you feel most akin to of all of your recordings over the years?
FS: Oh, boy. (laughs) I would have to give you one from each record! Our songs are so diverse, but the most recent record, Funplex, is one of our best; it's right up there with the first two and Cosmic Thing. It took a couple years for it to come out, we had to pay for it, and we only had a few days at a time to write each song, which was new for us. Unfortunately, the label we had in Europe and the rest of the world tanked, so the album never really got to play overseas, but it did well in the US.
MR: Here in the US the B-52's have a nice place in pop culture.
FS: Well, we really don't try to write any b-sides--we never put out anything unless we think it's really great. We only have one song that will probably never see the light of day, because it's not that great. We don't do b-sides. (laughs)
MR: That's a great slogan. One of my favorite songs by The B-52's is "Private Idaho," can you tell us a little bit more about that song?
FS: We really put a lot of time and effort into every song that we write. Some songs might sound a little frivolous or campy, but they're a lot more clever than people give them credit for. People can read so many different things into that song, which we like to do with all of our songs. We do a lot of songs about freeing yourself, you know? Life's too short, and so is my attention span.
MR: (laughs) Are you guys going to be touring anytime soon?
FS: Absolutely. We're booked til December 1, then we'll start looking at next year's schedule. Hopefully we'll do something for our 35th anniversary, so I won't be able to keep telling people I'm 30. (laughs)
MR: Fred, do you have any advice for new artists?
FS: Yeah, go viral on YouTube. (laughs) No, honestly, I would say just do your own thing. We waited 16 years to put another record out, so the whole landscape has changed. Unless performers start making money performing or selling singles on iTunes, I don't see how they can make any real money. It's really tough out there, especially with people downloading music for free through all of these websites that steal music. I would just say you have to get on YouTube somehow and get noticed. You have to present a good product, of course...or at least something outlandish.
MR: (laughs) Right. Speaking of outlandish, what to you think of Lady Gaga?
FS: Well, I like some of her stuff. I'm still mostly a soul and funk person as far as the music I listen to. I'll take Deborah Harry any day. (laughs) But I do like the fact that she is doing her own thing and sending out good messages.
MR: Yeah. It seems as though she's following in the footsteps of Madonna, right?
FS: Yeah--being outrageous for being outrageous' sake. I mean, Madonna never did anything that was that shocking to me except maybe hitchhiking in the nude in her book. (laughs)
MR: (laughs) That's right, huh. Is there anything in the news right now that's catching your attention?
FS: Well, the Republicans are being traitors. If they want Obama to fail, that means they want America to fail and the American people to fail. And with another debt crisis looming, it's just obvious that racism and big business are taking over.
MR: How frustrating is it to watch Congress not actually addressing any of these issues because of politics.
FS: Yeah, they're just blocking everything. It's racism and class warfare. Someone who recently defected from the Republican party told me that it's true that they don't care about the middle class or the poor, all they care about is getting money for the rich. And it's okay to make money, and the people I know with money think it's more than okay to pay their fair share of taxes, it's just this new breed of Republican that is ruining our country.
MR: On the other hand, I also believed President Obama was going to be the type of President that would constantly be in front of the cameras reporting to the nation the good changes he's made, and that hasn't been the case.
FS: I was totally let down, but it seems like he's finally getting his mojo going. I mean, when you watch John Boehner at a Presidential Address, it looks like he's about to fall over. (laughs) We're just stuck with the worst Minority Leader and Speaker of the House --they are not in touch with the American people.
MR: I also don't understand why the American people repeatedly vote against their own interests.
FS: It's good to want government out of your bedroom and personal lives, but most people are probably just trying to make ends meet and don't really have time to think about it. When you're one paycheck away from the street, that's what you're focused on. I mean, they can't even agree amongst themselves. You have lunatics like Sarah Palin and Rick Perry ranting everywhere. It's Planet Right-Wing.
MR: (laughs) Would you like to send any advice along to our President to turn the tables on all of this?
FS: Champion all of the causes and platforms you were elected on. Tax the wealthy, let the Bush tax cuts expire. After the worst President in 100 years you've got to learn something from his mistakes. Just stand on the ideas that we've elected you for because right now, you've lost your base. Even if you say you want to do something, you have to really back it up, which he's starting to do by forcing the Republicans to take America's best interests to heart.
MR: Any predictions for next year's race?
FS: Well, unless the Republicans can come up with a candidate that makes any sense, I think it'll be Obama once again. Maybe the Democrats can get something started to show the American people that the Republicans can't do anything for us. (laughs)
MR: Are there any other projects coming up that you're working on?
FS: There are, actually. I have a side group called The Superions and they have a single out now called "Bat Baby" for Halloween. We've basically just put out an EP and a Christmas album, but it's a fun project. I'm so busy with the B-52's that I haven't really had time to focus on it. Plus, it would be like starting over again. It's much easier to just get seen and establish yourself on the internet. The B-52's also have a DVD coming out. It's so difficult for us to do a record because we all have to be in the same place and pay for airplanes and hotels, then people just download the music for free. But who knows? We may just put out a bunch of singles.
MR: Nice. Is the DVD that's coming out a companion to this album?
FS: Yes. It'll be coming out early next year.
MR: Well, Fred, thanks so much for taking time out of your schedule for this conversation, ans thanks for your candor.
FS: Thank you so much, Mike. It was a pleasure being here.
Tracks:
1. Pump
2. Private Idaho
3. Mesopotamia
4. Ultraviolet
5. Give Me Back My Man
6. Funplex
7. Whammy Kiss
8. Roam
9. 52 Girls
10. Party Out Of Bounds
11. Love In The Year 3000
12. Cosmic Thing
13. Hot Corner
14. Band Intro's
15. Love Shack
16. Wig
17. Planet Claire
18. Rock Lobster
Transcribed by Evan Martin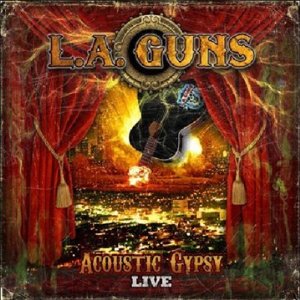 A Conversation with Tracii Guns
Michael Ragogna: Hi Tracii, you've got a new L.A. Guns album, Acoustic Gypsy Live.
Tracii Guns: Yeah, it's the first L.A. Guns song in six or seven years.
MR: Six or seven years. Great. So? What do you have to say about that?
TG: Well, it's about time, and it's been a long road, the last ten years, for L.A. Guns and myself, and trying to put out new material. When people turn into adults, they tend to move all over the world. It's not like being in a band and you're in rehearsal every day and continually rehearsing and writing. So, it's hard to squeeze even one song out sometimes, but we managed to for the acoustic record.
MR: So. Tracii. What else should we talk about. The weather?
TG: The sun is so beautiful out today, it's 75 degrees, the sun is beating on my face and I don't think I could be any happier right now.
MR: It's pouring out here. Thanks for that.
TG: Well, I like that too.
MR: (laughs) Maybe I'm lying. It looks like we have a theme for this show.
TG: "Liars and Thieves"...let's not talk about liars and thieves, that gets irritating. (laughs) Yeah, it's funny that I know you put the Millennium L.A. Guns edition together, which is also, in a way, a greatest hits package and kind of the original idea of Acoustic Gypsy Live coming from the label's point of view, to do an acoustic greatest hits record. At first I thought, "Why?" Then they said I could hire as many musicians as I wanted to really have a vision for the record and the recordings being that they have to live on forever past when I'm long gone and my kids are long gone. I was able to pick the set list I wanted, and obviously, it has the new tune and a couple of covers. I worked with some musicians I really respect who really brought a lot of magic to these songs. Being acoustic, it's so naked and, normally, those songs would be played at such high volumes and distortion. I had to make sure that it was full and made sense, and wasn't just a throwaway record. I really don't like doing things just for the sake of doing them, but at the end of the day, it's something I'm proud of.
MR: Your song "The Ballad Of Jayne" is referred to as a rock classic. What are your thoughts looking at it these days?
TG: It was such a struggle when we were putting that song together. It was originally called, "She's So Cold." I didn't really like the song very much and everybody was insistent that it was popping at radio at the time and, "Hey, you guys have to have that ballad if you want to have commercial success." Me being that guy, I was saying, "I don't really care about commercial success," and being the typical 23 year old being, not really stupid, but being focused on what I wanted to do. I always liked the idea of if L.A. Guns was a rock band, I like AC/DC's formula of just hitting hard and focusing in. But, of course, we ended up doing "The Ballad Of Jayne" and Kelly and Phil rewrote the lyrics like that. Now it kind of sounded more like a Stones thing to me than the original version. At least I really loved the song, but you had to twist my arm to get it on the record. It got on the record and, of course, it was a hit, so it's kind of like a tattoo for me, it's something I have to show every time I play guitar. Things could be worse. I love the song and I'm still playing it today, and it's enabled things for me in the future.
MR: And don't forget, you're "a legendary hero on the sunset strip." And I'm not lying here, it's in print.
TG: That's scary. There are a lot of people that have that status that I really admire and look up to, and never thought that I would be in that league. It's certainly a compliment that I don't take for granted and try to live up to the expectation as best I can. Also, "The Ballad Of Jayne" is not about Jayne Mansfield.
MR: Tracii, are you sure it's not about Jayne Mansfield? Perhaps a lie, back to our original theme? (laughs)
TG: I'm positive it's not about Jayne Mansfield, but that's the rumor that stuck when it came out and we kind of went along with it in the press for a little bit. The truth behind the story is that there's a restaurant out here called the Formosa Café and the walls are loaded with what people would consider Jayne Does and John Does at this point in time--just 8x10s of people you've never heard of. That's where Kelly and Phil went to finish the lyrics. They came up with a "Jayne" Doe song, so it's just about what happened to these people that came to Hollywood and at one point got their picture up on the Firmosa Cafe wall of fame, but nobody knows who they are or what happened to these people. That's really what the song is about.
MR: Sure, you had some hits and a ton of videos, but let's not forget, L.A. Guns did a cover of Queen's "Tie Your Mother Down."
TG: I actually wasn't involved with that, that's when I was doing The Brides. Phil has a guitar player named Stacey Blades, and they did the "Tie Your Mother Down" thing, it's probably the coolest thing they've done.
MR: What else were you doing during that period?
TG: I was doing The Brides of Destruction with Nikki Sixx, we had a different band. We did a couple of records and a couple of tours, and then I obviously didn't want to put Phil in the poor house, so I said, "While I'm doing this, you go do that. So, they did when I took off. I think it was a covers record actually.
MR: It's that time we talk about movies, TV, and all that. Ready?
TG: This is what's been coming up for me. I had a kid almost three years ago, so I've been home about 25 percent more than normal and being home has enabled me to interact with friends I haven't seen in a long time, and getting involved in what they're doing. I got a couple of movie soundtrack scores that I've got coming up here real quick. One is a Freaky Deaky movie which is an Elmore Leonard book, Charlie Matthau, who is Walter Matthau's son, wrote the screen play and directed the movie. So, I got that one to do, and at the beginning of the year, it's the next Chuck Palahniuk movie called Snuff--he's the guy that wrote Fight Club as well. That one is going to be real fun for me because the whole movie is just guitar. I'm doing more things like that and get to spend more time at home with the kid and focusing my touring on little three week runs as opposed to leaving home for 18 months at a time.
MR: Okay, that L.A. Guns and Guns N' Roses connection. Let's do it.
TG: There's definitely people that still don't know that, especially the kids these days. Guns N' Roses got so big that they have a huge spillover following with the kids now. The connection is that there were two bands--Hollywood Rose and L.A. Guns. Axl joined L.A. Guns, then our manager fired Axel from L.A. Guns. So, Axl and I started a new band called Guns N' Roses. We got Izzy from Hollywood Rose to join, then Duff and Steven Adler. Then we were Guns N' Roses and I went back to do L.A. Guns and they continued on, and they really solidified our brand of rock 'n' roll in history. Such a great story and such a great time.
MR: Was there any other crossbreeding of the bands, like going on tour together?
TG: We did some shows together in L.A. we did a place called Perkins Palace. I think that really is the only time we played together was that one show, and then they cancelled seven shows of an Iron Maiden tour, and then Slash suggested that we fill in. So, they helped us out quite a bit at different times in our career.
MR: Was Acoustic Gypsy Live recorded at different venues?
TG: It was two nights at the same venue, it's a place here called Hotel Café. A lot of hard rock bands and punk bands have done acoustic records at this particular venue. It's suited just perfectly for the style of recording, because it's a real dead room. It holds only about a hundred people, and you get a real clear recording, even using ambient mic-ing; it doesn't have glass or concrete, it's really warm sounding in there. So, what we did, we rehearsed our butts off for about a week and made sure what we were doing. We knew that one night wasn't going to be enough, and what if somebody got the first night jitters and was making a mess of the recording. Both nights turned out pretty much identical; we played a few more songs on the second night. I think we were all a little more comfortable on the second night; we ended up using that night, the complete show, no overdubs, no added reverb, no nothing. What you're hearing is exactly what happened that night. Pretty good for a bunch of aging rockers.
MR: Should more people be revisiting their old hits in a new setting like this?
TG: I have a couple of theories about that. One, in a lot of ways, as far as rock 'n' roll songs, every great rock 'n' roll song has been written. It's been so long since I've heard new, original rock 'n' roll. It's for people's benefits to go back, look at their catalog, think about their audience, think about the age of their audience, and what is their audience listening to, what's appropriate for them, and what is appropriate for you as an artist at your age or at a certain point in your career. The ability to do it is one thing, but taking it a step further like we did is very important. You don't want to go in and just say that we can play our songs acoustically and the band is so tight that we don't need to rehearse, we'll just throw some acoustic guitars on it and do it. That's a completely different thing than what we did--it's important to really care about your music, even if you're sick to death of playing it for twenty or thirty years. If you don't care about it, then you shouldn't do it. I think for your fan base to put a lot of love and care into reproducing something that you did that they were in love with twenty-five years ago is a real gift for them. It would be for me if Jimi Hendrix were still around, him doing really creative acoustic versions of "Foxy Lady" and "Purple Haze." I would love to have a record like that. I think it is important, and me being a rock fan as well, I'm not really interested in new Aerosmith songs. It's cool that they make records and maybe they get new fans when they do that--guys my age that really grew up on Aerosmith and grew up on Zeppelin--all of the songs were written. There is no real use other than trying to reach a new fan base. With L.A. Guns, I'm not really trying to reach a new fan base other then the children of the original fans. That's what gives us a real sense of longevity, and our fans own the band kind of mentality. We were never a huge band, which almost benefits the longevity, and the numbers eventually even out to a band that had one album that sold 10 million records, let's say. So the recreation of music and presenting your old music in different ways that aren't going to bore your audience or that they've seen a hundred times already, I think it's important.
MR: It gives the audience your upgrade along with the music.
TG: That's the deal. You don't want to underestimate your fans, especially in the rock genre, and say, "Oh well, they are just a bunch of rockers, they don't pay attention to the music. That's complete bologna. They bought a lot of other records than yours in the last 20 or 25 years. A lot of those people bought everything from Eric Johnson records to Reggae records to Elton John's Greatest Hits. They love music and I want to provide them with new music, I don't want to provide them with the same thing every year and a half.
MR: What advice do you have for new artists?
TG: Well when you're a young new guy with a drum kit or a guitar or a singer, it's really important to focus in on who your hero is of that year. That's what really gets a developing musician a sense of center. A lot of times, these rock bands, like lets say during the Korn era--you've got a lot of bands doing the Korn thing. But then a year later or two years later, they've really spurred off and are doing this differently focused thing. It's really important to believe in your influences, not necessarily copy them, but there have been a lot of blueprints laid in the last 40 or 50 years for rock music, whether it's Morbid Angel or Chuck Berry, whoever your influences, keep them with you. Even though you're going to change as an artist and you're going to change as a musician, you'll always have that music in your brain dictionary and encyclopedia that you listen to between the ages of seven and 22 years old. Those are going to be the values that stick with you for the rest of your music career. The great thing that happens, and of course, we're talking about artistically, but as you grow in age, you start finding you're interested in other types of music and then those styles become a part of your style. Number one thing is to be really happy with what you're playing because ultimately, you have to make yourself happy. On the business side of things, the more you plan, the less likely what you hope to happen will happen. The best thing you can do is believe in yourself, believe in your music and get it out there. We're in a day and age where you can really drive your own career as a musician, you have to use the social networking sites and YouTube and if you stick out above the crowd and people are going to notice you. That's going to lead to you having a career and paying your bills as a musician. The days of thinking, "Hey, I'm going to go headline at a local bar and the next step is a major record deal and groupies and tour buses," it's not a very realistic goal. It was never a realistic goal. Some people were lucky--I was lucky--but nowadays, it's nearly impossible. Katy Perry is one in 40 billion that's going to be able to do that these days, and it's very unfortunate. You still can have a career playing original music and having a very strong fan base and a following.
MR: I think that's the most complete answer I've ever gotten to that question.
MR: You took us from the cradle to the grave.
TG: That's it, these things are important, and I've been around long enough to really pay attention to the music business. There's no blame; things evolve, things change, if you embrace change and you take the opportunity that's available to you, good stuff happens. But relying on old ideals is old, that's why they are called "old." If you live in the past, then you die in the past, it's a simple cliché but it makes sense.
MR: What's coming down the pike for you?
TG: We have 50 shows before Christmas starting this month on the 21st in San Antonio and it's leading us all over the US. We've got a new singer named Dilana Robichaux from the Rockstar Supernova TV show--she's a badass. We're going to go do this, have a great time, and make some noise. Between there, I've got to do Freaky Deaky, and in January, I've got to do Snuff, and L.A. Guns is off to Europe in March, and that's what's going on.
MR: Tracii, you're a busy man, but please let's do this again soon, I appreciate your spending time with us.
TG: Anytime, I'm hear for you man.
Tracks:
1. Crystal Eyes
2. One Way Ticket
3. Decide
4. Dreamtime
5. Electric Gypsy
6. It's Over Now
7. Never Enough
8. Over The Edge
9. Little Soldier
10. Sex Action
11. These Arms Of Mine
12. Love Hurts
13. The Ballad Of Jayne
14. Rip And Tear
Transcribed by Theo Shier
And now, Lisa Hannigan's "Little Bird" video...
Lisa says: "The song Little Bird is a mix of the peaceful and the claustrophobic, and is a eulogy of sorts. The video is everything I wanted it to be, and more." And now you know. Well? Go ahead, click the play button.
Popular in the Community