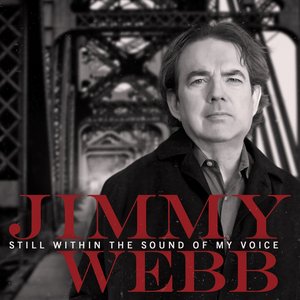 A Conversation with Jimmy Webb
Mike Ragogna: Jimmy, we spoke recently about Harry, let's talk about your new album, Still Within The Sound Of My Voice. It's a followup to Just Across The River, which was the 2010 album, right?
Jimmy Webb: Well, it was actually released a couple of years back and the record company came back to me because it saw considerable success, largely because of some of the guest players like Lucinda Williams and Jackson Browne, Billy Joel, Willie Nelson, Glenn Campbell, who came in and sang, "By The Time I Get To Phoenix" with me.
MR: I still remember your album Ten Easy Pieces that revisits your classics.
JW: Ten Easy Pieces goes back ten years to Toronto, it was my first really minimalist album that was kind of tilted towards "Americana," even though I hate that word because I don't know what it means. I hear people telling me I'm not Americana.
MR: Well it was probably because of the stripped down approach. What an essential it was, many people I know own it and it's one of their favorites.
JW: I tell you, it was one of those milestones in my life. It became an extremely successful, if you will, "underground" success and really created a spotlight for me, which was something I'd been trying to do for many, many, many years. I really owe that to my friend Freddie Mollin.
MR: Back to Still Within The Sound Of My Voice, your latest with Carly Simon, Lyle Lovett, Art Garfunkel, and all these other guests. It's another Fred Mollin production for you. How did you decide on this particular tracklist?
JW: Well it's basically the continuation of Just Across The River, which was put out a couple of years ago, also with an all-star cast as it were. I didn't really start out to do that but it happened. So we ended up with Willie Nelson, Jackson Browne, Lucinda Williams, Michael McDonald, Billy Joel... I hate to start listing people because they're all friends, but Mark Knopfler who did "Highwayman" with me, it's kind of an eclectic list and yet it all comes together in this Nashville millieu, this format of really top players like Jerry Douglas on dobro who has his own career. So the record company had come back to me because it made the Top Twenty-Five of the Adult Contemporary charts. They came back to me and said, "Well what about a sequel?" We started looking around for more hits and more songs that were translatable into a Nashville surrouding, if you will. So we pulled a couple of things like, "Honey Come Back," which Glen [Campbell] had a Top Ten country hit with, and we did it with Kris Kristofferson who was perfect, "Still WIthin The Sound Of My Voice," which I did with Rumer and she was perfect, . To make a long story short, the second album came out better than the first, not worse. It's fourteen sterling performances. In fact, we just found out yesterday that the single is "Sleepin' In The Daytime" by Lyle Lovett and Jimmy Webb. So that's a first for me and I'm excited about it. The Lyle Lovett record came out gorgeous. Again, these songs blossom in this Nashville greenhouse. I don't want to brag about it, but they're so listenable that you just don't get anybody coming back and saying, "I didn't get my money's worth" or "This doesn't sound good enough."
MR: I used to believe that Judy Collins had the definitive version, but I may have to rethink this after hearing Joe Cocker's take on it.
JW: Joe comes in and he's the kindest, sweetest man who's done so much for others. In the last few years of his life he's really devoted a lot of energy to big causes and to his fellow man and is still a working man on the road. Joe's voice is like a battle flag. It's like a union jack that has a cannonball shot through it. It's raspy, it's got that same old roughness that people love, but there's really that tenderness there on "The Moon Is A Harsh Mistress." It's an absolutely heartbreaking performance. Some people would say, "Well, who wants to listen to that?" and I would say, "Well don't listen to it." If you want to give your girlfriend something that's going to get you back into the house? It's Joe Cocker's version of "The Moon Is A Harsh Mistress." Well that is one of them. Joe came in and he sang it two or three times and said, "Do you think that's good enough?" I listened to it and looked at Fred and Fred said we had it. Joe and I spent a lot of time talking about old times and talking about the road, talking about how hard it is to tour when you're pushing seventy. It's a totally different game. Every session is like that. It's intimate.
MR: Do you have any stories to share about this album? The Carly story is good.
JW: I called Carly and I had this song, "Easy For You To Say," which was a hit, it was a strong AC record for Linda Ronstadt. Linda came out of retirement to do a duet with me on the last album, we did "All I Know." Linda is really not singing anymore, so even though it was her song, I thought, "Boy, would this make a great argument between me and Carly." It almost turned into an argument, but not quite. I initially realized that she would be more comfortable if I wasn't there. She likes to work on things on her own. She has Jim Parr and her cadre of loyal studio people and musicians, and she has Ben. So she has people that she can rely on. I said, "Look, maybe it would be better if I just sent it up to you and you work on it and do as many tracks as you want. Then send it back to us and we'll see what we can do with it." Well, she took it into the studio and she probably gave us about a dozen performances and every one of them was outstanding; just really, really hard to pick. We had devised a beautiful duet structure. The song was originally just a solo statement but it became a dialog between a man and a woman. Roughly the same thing happened when Lucinda and I did "Galveston." It became a two-person show. It became a dialog, it became a scene if you will. We were just astounded by the wailing that Carly had done and the way she had just devoted what seemed like a year of her life to this thing. In reality, it was only three or four days, but there was so much love and so much work on that thing. In my view, it's one of the top five on the album. It's very, very close to the best track on the album and it's classic Carly Simon. I was always envious of those James Taylor duets she did--"Mockingbird" and those things--and here we are with Carly Simon doing a great duet, which is a call and response answer thing. It's just great. It's actually the type of thing that's blood stirring. It gets you going.
And I was able to bring The Jordanaires in, Gordon Stoker, the surviving original Jordanaire came in with his Jordanaires and recorded "Elvis And Me," which is one of mine about Elvis Presley. Then unfortunately about three or four months later, he passed and they decided to decommission the Jordanaires. There will never be any Jordanaires touring the country. There will be a fake Jordanaires. They've decided to actually drop the name to show proper respect to the guys and their career. We ended up with the last Jordanaires performance on our record. This kind of stuff happens all the time when we're making these records. There are all kinds of little surprises when you're working your way through these records. "Oh my God, I can't believe that...is that the Jordanaires?" It is. I did a new song on both albums. On this album, I did a new song called "Rider From Nowhere" with America. America is still incredibly active, one of the most successful groups in the world. They play somewhere in some country every night, and that sound is so readily recognizable. Something that I hasten to admit is that all of these people are my friends. This is a work of love. This is about people devoting heart and soul to a record, it's not about just going out there and nailing the two by fours together and trying to get something that will fly. These two records together make a kind of cross-section of some of the last of the sixties and seventies artists who are still living and still performing. It's absolutely historical in nature and it's good.
MR: Jimmy, what advice do you have for the new artist or songwriter?
JW: Get out of the business as fast as you can. [laughs] There's really only one answer to that question, and that is that only you can create your own road. There is no highway to stardom. There's only a back road or a trail over the mountain. You have to find that for yourself. You can learn, you can keep an open mind and listen to others and emulate the ones that you think are the best, but ultimately, you have to develop a voice and a style of songwriting that's all your own. Bruce Springsteen has done that, James Taylor has done that, Bob Dylan's done that. You think of anyone whose career has ascended to epic proportions, and they've done that.
MR: In my opinion you certainly have, but in your own opinion, do you feel you have?
JW: Yes, I do. I made a conscientious decision to step out of the mainstream and to work on my own vocals and my own records knowing that they probably weren't going to be big sellers a lot of the time, and yet I have been happy. I've spent my whole life doing what I want to do and I've gotten better at it. In my own way, I think I've earned a little respect.
MR: Would you be uncomfortable if I said I think you're one of the great songwriting icons?
JW: Probably. Probably a little.
MR: How about if I think it's the truth?
JW: If you say so...okay.
MR: [laughs] Jimmy, you've left a major mark on music and you've left a major mark on a lot of people's lives. You've got to feel good about that.
JW: Well, I feel like it could've turned out a lot worse. I'm very, very happy in serving ASCAP, with the Songwriter's Hall of Fame, to try to create a future for songwriters. I'm very concerned about IP (intellectual property), I'm very concerned about Pandora and the streaming issue, and that the amount of money that's being paid for songwriters' works is ridiculously low. It's laughable, it's insulting for a young girl to get six-thousand streams on Pandora and get a check for two cents, a young girl who's trying to start a career. We are going to pay the price for this as a nation one of these days because one of these days, somebody's going to look around and say, "Where's James Taylor? Where's Joni Mitchell? Where's Lyle Lovett?" There won't be any. There won't be any because nobody is going to work for two cents. And to cut a check for two cents and send somebody a check for two cents is the highest cynicism. That tells you who you're dealing with. You're dealing with someone who is laughing at you and thinks nothing of what you do. Nothing. You don't want to get me started in that direction, I don't think.
MR: [laughs] Actually, I do. Do you see a corner being turned on that at some point?
JW: Well yeah, I do. I personally do. I think that the world will come to its senses and I think that everybody has to give a little, including the record companies and the artists. One of the great problems we have is the fourteen to one disparity between what the artists and the record company receives and what the writers and publishers receive. Is the record company really investing that much money these days? I don't see big tour support. I don't see big billboards, except for maybe a couple of artists on top. I think it's a smokescreen. They're getting fifty nine percent and we're getting four percent, and we're writing the songs? How do you make the record without the songs? How do you have a tour without the record? To me it's like, "Listen, do I really have to explain this to you guys? Are you really just stupid?"
MR: The amazing thing over the years, to me, has been that I don't understand how anyone would sign a contract where it's okay to say that whatever work we as songwriters did is only worth like seven percent, mechanical royalties, whatever
JW: It's been decided by the Justice Department in a roundabout way in rate court. It hasn't realy been decided by fair market value. I think that anyone would look at it in a very perfunctory way, flip it over and look at the other side and say, "That's not fair! That's not fair! These people are creating the raw materials."
MR: Jimmy, I always appreciate your candor, honesty and enthusiasm. Let's do it again someday, thanks.
JW: Okay, thanks a lot man!
Transcribed by Galen Hawthorne
BEST AMERICANA/SINGER-SONGWRITER ALBUM OF 2013...SO FAR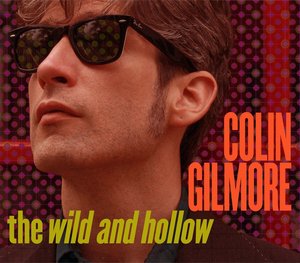 The Wild And Hollow is mostly wild, never hollow. Hell, it's Jimmie Dale Gilmore's son, so it figures he would put an album out this strong, was just a matter of time. The songwriting is A-grade, the singing and production top drawer. And he freakin' throws in one of the best Nick Lowe covers ever, "Raging Eyes," a song lifted from one of Lowe's funnest, The Abominable Showman. Yeah, I'll be interviewing this cat soon alright, have to. Keep an eye open for that chat in the next couple weeks...
"FLOWERS AND WORDS OF LOVE" FROM TRACY NEWMAN
"Here's a song called 'Flowers and Words of Love.' It will be on my next CD. It was inspired by the show The Office. I was caught up in the love story between Jim and Pam, as was most of the country, and I was thinking about how I used to look forward to school when I was a teenager instead of the weekend, because I always had a crush on someone who I only got to see at school. So the weekend was sometimes torture for me!
"Also, at the time I wrote this song, I was dating a guy who had great arms--100 push-ups a day will do it--so my "Office" fantasy took root and sprouted in this song."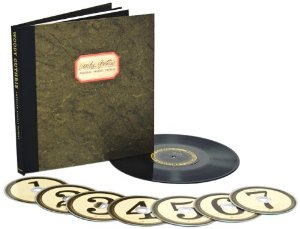 A Conversation with Nora Guthrie
Mike Ragogna: Nora, what was it about your father's music that affected America so deeply?
Nora Guthrie: Maybe because, in the 1940s and 1950s, it was so different from any other music they were hearing. He was writing lyrics about things that were actually happening to them. It was personal, so much of it based on his own experiences in The Dust Bowl, yet it seemed to be much bigger than one man's story. Where the personal and the universal meet, so to speak. His lyrics were unusually poetic and descriptive in describing his own "small" life, but he connected it to our "shared" life. He kick-started the idea that you could say what's on your mind - personally and even politically - and use music as a tool to further ideas that he thought would be beneficial to the most people, while also creating a "popular" song. Songs that people could sing along to.
MR: When did you and Arlo become conscious of how important your dad and his music were to the culture?
NG: It was a very gradual thing. First, one or two people liked his songs, then three or four. It went on like that for many years, people slowly discovering his songs, so we didn't really experience any sudden sense of his music, or his name, becoming popular to a mass audience. It wasn't until other musicians who had big fan followings, like Dylan and Joan Baez, began to sing his songs that his name and music quickly began to circulate. But that was already the next generation, in the late '60s and '70s.
MR: How did your father become the voice of a conscious generation, like about when did that happen and were there certain events that triggered him to go that direction?
NG: The political movements of the 1930s and 1940s really educated him. Maybe that was the beginnings of his own conscience growing. He empathized with the labor movement, with the farm workers, with the people displaced by the dust storms, about people who had lost their homes or jobs and were on the food lines during The Depression. He began to write songs about them, instead of writing songs for dance halls or entertainment. Because he was used to being without much, it wasn't that hard for him to take a stand on these issues, or hold true to writing lyrics about things he wanted to. He never had much to lose. It's so different for musicians today. So many of them are used to having so much and afraid to lose it all. Woody was pretty simple. He didn't need a lot. I think that's one of the things that other musicians can use Woody for - a kind of reminder that if you don't make your millions, and just do what your conscience tells you to do, you'll survive! And you might even like it. I'm reminded of a letter John Lennon sent to Woody when he was going through his own trials and tribulations concerning his stance against the war in Vietnam and his immigration battle. He wrote, "Woody lives, and I'm glad."
MR: Was part of the popularity of his material also due to the delivery? Like, was your dad's charm also a part of the mix?
NG: He was definitely a charming performer and great storyteller. He would introduce a song with a story, often longer than the song itself, filled with jokes and wry one-liners! He'd get people smiling, laughing, and ultimately, listening. He definitely knew how to get their attention. My brother, Arlo, has this same innate talent. They woo you to a point where you're lovin' them, and you can't wait for them to sing the song. Then they hit you with a line like "some rob you with a six gun, and some with a fountain pen."
MR: Were there certain topics brought up in his material, such as the plight of the Mexican worker in "Deportees," that resonated with you more than others?
NG: Woody wrote over 3000 songs for every aspect of life, a song to sing at each moment of the day, for every mood, for every step of life's journey. So it's impossible to single out any, as so many resonate at different moments in time. At first, when I was really little, the kids songs were really the ones I liked! "Howji Do" was really funny. Then, when I got a little older, of course we all learned "This Land" in school. That was actually a little embarrassing, with all the teachers and kids looking at you, "Her father wrote that song!" I grew up to understand what "Pretty Boy Floyd" was all about, and really began to appreciate his ability to tell a story that exists for all time, like "1913 Massacre." Funny you should mention "Deportee." On Labor Day, there was a dedication ceremony in Fresno, California, at the mass grave where the migrants who lost their lives were buried with no names. A young musician, Tim Hernandez, spent the last two years researching the story and actually found their names! So the dedication ceremony will finally list all their names. I'm so moved when moments like this happen. Woody wrote the song more than sixty years ago, but it was unfinished business. "All they will call you will be deportees" was his lament. Now, that is no longer the case. The same thing happened recently when two young filmmakers researched the story behind "1913 Massacre," and made a documentary about the incident, also including all the names of the children and families that died. That film is currently being shown on some public television stations and film festival, and hopefully many people will want to learn more about what took place when the copper miners of Calumet, Michigan, decided to strike in 1913, and the consequences they suffered for their cause. "Pastures of Plenty" is just about the most singular piece of poetic writing ever in a lyric. A total work of art. Springsteen once said, "Nobody can write songs like that anymore."

Of the more recent ones, "California Stars" and "Way Over Yonder in the Minor Key" on the Mermaid Avenue recordings with Wilco and Billy Bragg, and the punk-rock "Shipping Up to Boston" with Dropkick Murphys, are also two favorites of recent recordings from the archives. But I could go on and on... "Wild Card in the Hole," on Rob Wasserman's Note of Hope CD, with Madeleine Peyroux and The Klezmatics' "Gonna Get Through This World" on Wonder Wheel really stand out in today's world. Jonatha Brooks "All You Gotta Do Is Touch Me" with Michael Franti on her album The Works is totally and deliciously indecent! There's about a hundred more I could rave about. Lou Reed's "The Debt I Owe" stays with me, and Tom Morello's "Revolutionary Mind" is Woody at his best in-your-face!
MR: Beyond your family, do you think artists like Bob Dylan and Bruce Springsteen carry the flag for Woody's work?
NG: Well, it's not really about flag-carrying, is it? Billy Bragg once put it very succinctly. He said, "We're all links in a chain. Woody is the stake in the ground that all the chains are linked to."
MR: What do you think of the state of things politically these days and do you have any suggestions to the politicians? What would Woody have thought and what might have he had advised?
NG: I would remind all politicians that they are constitutionally elected to represent and form a government that is in existence by and for the people. That's the most simple and singular thought that should always be their motivation. Woody was a great believer in this. He loved when governments behaved accordingly, and despised when they didn't. He could rave about it, and rage against it. As citizens, that's also our job.
MR: What future family projects should we be looking forward to?
NG: We have an interesting project coming out this fall with Rounder Records, Woody Guthrie: American Radical Patriot." This project highlights what I was just talking about, Woody's relationship to the government and the times they were in sync, even collaborating on projects, like the songs he wrote for the building of The Grand Coulee Dam, and the anti-fascist songs he wrote during WWII, even songs he wrote about venereal diseases for the soldiers, interviews he did for the Library of Congress, etc.
We also have a beautiful photography book coming out this fall, Woody Guthrie's Wardy Forty, which for the first time deals with Woody's life with Huntington's Disease. It's a collaboration with Phillip Buehler, a photographer who captured the now abandoned ruins of Greystone Park Hospital in New Jersey where Woody spent many years as a patient in Ward 40. Greystone is where Dylan and other musicians would go to visit him, take him out for a day, and play music for him. We've included a lot of images of letters, songs, and photographs of Woody during these years, as he was still writing, thinking, living. As he said, "I ain't quite dead yet." It also includes interviews with people who knew him, or visited him, there. I hope it will give some historical background as to what people with hereditary diseases like Huntington's had to deal with in those early days, as well as where we are now with current genetic research. As Woody wrote at the time, "The note of hope is the only note that keeps us from falling to the bottom of the heap of evolution, because all a human being is, anyway, is just a hoping machine."
MR: Goofy Question. Does Arlo know how amazing his Amigo album is to this day?
NG: I know that I do! I'll tell him you know too...
MR: [laughs] Thanks! What's your advice for new artists?
NG: Don't be afraid of caring about things. Don't let anyone talk you out of caring about things. Find out what you care about and write songs about it. That could fill a lifetime, and is the secret to artistic longevity.
MR: What do you think Woody's advice might have been?
NG: Woody knew himself. He knew what he wanted to do, and learned how to do it as best he could. "This machine kills fascists" was the note on his guitar. In "The Ballad of Tom Joad," he ends with the line "...wherever people are fighting for their rights, that's where I'm gonna be." So he knew what his work was gonna be. Luckily, not everyone is given this task! Arlo jokes that in a world where so much is going wrong, it's even easier for someone to do something about it, because even the littlest thing might turn out to make a huge difference. Some tiny little action can be the cosmic tipping point. Who knows what it takes to turn things around? Maybe it's just one little song, quickly scribbled down, like "We Shall Overcome," or "This Land," written in a little flop house, that will turn out to make a huge difference. Or, on the other hand, maybe it's a complete lifestyle change. Who knows? Woody would have simply pressed musicians with the idea to discover for themselves what their real job is, and not be afraid to take it on. On the other hand, sometimes your calling card comes to you, and you're faced with having to accept it or reject it. In either case, fear not! There's a point to your life, to your music. Hopefully, you figure it out while you're still alive.
MR: After listening to this project top to bottom, what's your reaction?
NG: I'm trying to figure it out...while I'm still alive. Haha!
From Simon Young, the band's bass player...
"We shot 'Sour Love' in the historic Bull Run Powerhouse, an incredible building perched on a cliff in Oregon. The huge, gorgeous spaces inside embodied the meaning of the song itself: abandonment, loneliness, and heartbreak. Our singer, Aron, wrote this as a personal expression of what he felt when he lost the person most dear to him in the world: "This love that we shared, it has vanished, it has disappeared...I cannot stomach this sour love.
"The only other group to film at Bull Run so far has been the TV series Grimm. While filming our video, we surprised a group of elementary school students who were taking a tour of the facility. Needless to say, they weren't expecting to find a rock band shooting a music video that day. It was one of the most amazing experiences we've had so far and we can't wait to share this video with our fans."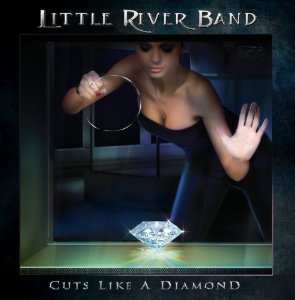 A Conversation with Wayne Nelson
Mike Ragogna: Wayne, hi. Let's talk about the new one, Cuts Like A Diamond. This is coming several years after the last studio album of originals. What got you guys back in the game?
Wayne Nelson: Well, first of all, we were getting itchy, I'll tell you that. I left the band for a few years because we weren't going to any new music. When I came back in '99, I immediately got ready for a new one in 2001. The most recent one we did with all-original music was in 2004, then we did a Christmas CD in 2007, and so on, but it was getting to be time. We've been making new music a lot. There are a couple of live CDs in there and touring and so on and so forth, but it was getting time for us to get back in the studio and make a new product. Ironically, the label from Italy, Frontiers Records, approached us virtually at the time we started to consider what we were going to do next and said, "Look, we want a new CD and we don't want a re-hash of the hits, we don't want any re-dos, we want all new stuff." So the timing was right for us and apparently, it was right for them to expand their stable of artists, if you will, and include Little River Band and some other bands form the late seventies and early eighties that were doing melodic rock, so here we are. We stepped in and got it done.
MR: This album features many Nashville songwriters, et cetera. Can you tell me what the process was in recording this project, how you chose the songs, and who played on this other than the band?
WN: I'll go back to the beginning on that. When the label suggested that we do the CD, they referenced the eighties and Album-Oriented Rock, which was basically the pocket that we were in at the time. I said, "That means so many different things to so many different people, number one, and number two, you're Italian, so your taste and your vision of what you want to hear and what you'll be committed to promoting could be totally different from mine. So here's what I suggest: We'll write and we will reach out to the great songwriters that we have that are a phone call away, because so many of the band live in Nashville, and I'll be the first filter for songs that I believe in and I think we can make sound like what you want us to sound like. Then you be the second filter." So the record label was the final choice for songs. I probably sent them sixty or seventy out of the two hundred that I listened to, that I felt would have integrity for Little River Band and that I felt I could do, because they wanted me to sing all the lead vocals. The band wrote twenty-three songs, we had another twenty or thirty that were from outsiders. The record label and I narrowed it down to a long list of twenty, we recorded fifteen, we mixed thirteen, and eleven came out satisfactory to everybody involved. So that was the nuts and bolts of the process. To be honest, it's really unique now. There used to be a lot of producers and a lot of record labels who had great producers as their owners or vice presidents or whatever and they got very involved with song selection and artists and repertoires and that's what they were about. That's a rarity, now. I don't know intimate details, all I know is that our experience leading up to this was that labels were like, "You put it out, we'll throw it against the wall and see if it sticks, we'll pay for some airplay, but you're on your own." I don't know who else does a hands-on approach like they did. My friends said, "You're crazy to do it this way," and I said, "You've got to be committed to following this thing through." I don't need to make a record that they put on a shelf. That doesn't do anybody any good. So that's the way we set out to do it.
The record was physically recorded in Nashville, we were in two different studios for two different tracking sessions to record drums, we found great rooms that got those great drum sounds in them. We recorded basic tracks and then our guitar player, Rich Herring, owns his own studio, which is more small-scale, great for overdubbing; it has a great guitar room and he knows it well. So once we were done with the drum tracks and the basic tracks, we took it to his studio for all the vocals and all of the guitar overdubs. The keyboards were done in our keyboard player's home studio and then we merged all of those files together. So once we had our basic tracks, we were working on things independently and put them all back in the room for the big mix, and cut and pasted and fine-tuned elements to make everything work together. That's the art of a great mix. That was mixed at Rich's studio as well by a great mix engineer named Garrett Parris. So once we had songs selected, it was a Nashville effort and we worked it in and around our tour schedule. That's really the nuts and bolts from start to finish.
MR: Cuts Like A Diamond is getting great reviews. Were you surprised at how well this one came out given the gaps in time between recording studio albums?
WN: To be honest, the original records in 2000 and 2004 were done in very high quality studios with the same kind of attention paid to vocals and so on and so forth, and I am very proud of those as well, but am I surprised at the sound quality for this? No. Rich is a great producer and a great engineer in his own right. To put his sonic experience together with my experience from having done so many records and been involved in four or five great vocal blends over the years, it's a process that together we fine-tuned a little bit to take the sound out of the seventies and eighties. To be honest, there was a lot that went on with Little River Band records that I didn't really agree with when it came to the production style, but it was a band concensus, this was the way things were going. We went from a record in 1981 with George Martin; in 1984, we were recording in LA with Spencer Proffer, who recorded Quiet Riot. We have been from one end of the spectrum to the other in terms of how we produce, how we sing, how many tracks of vocals, how we layer them up, so on and so forth. It's been an education. You finally hone in on the things that really work for you and really get the job done, and then the rest of it is icing on the cake or overkill, or however you want to say it. So Rich and I think alike and Rich and I have gone, "Here's the point where it sounds like Little River Band, it sounds strong and powerful and we don't need to go any further," because more is less sometimes, and we really see eye to eye on when it's time to stop. That's, I think, the key to why this record sounds good to people's ears now. People listen completely differently than they did then, recording techniques are different, quality's different, digital has been corralled and made to sound far more natural than it did ten or fifteen years ago. So all of those things combined, it's kind of a right place/right time scenario. Again, the co-production between Rich knowing his studio and his gear and between the two of us saying, "Going any further isn't going to make it better, it's only going to make it more." We stopped there and then the mix engineer heard it and took it to the next spot. It was just a good combination of ears saying, "There it is. We nailed it."
MR: So you've been with Little River Band now for about thirty-four years on and off, yes?
WN: Correct. I left the band for a couple of years for a family tragedy that the road just could not be part of, but again, in '96 I said, "If we're not going to do new music I'm really not interested," because playing the same thirteen songs every night is not healthy for us and it's not healthy for the band as a live-performing entity. Then suddenly, there was new blood in the band and they said, "Come back!" So I've been back as the lead singer since '99. But I've been part of some really good vocal blends in those thirty-four years.
MR: As you mentioned, "new blood." You once were new blood, you came into the Little River Band after being discovered by them while with Jim Messina one night.
WN: Correct. We were opening for two weeks while LRB was recording their live CD back in '79. They had been through two touring bass players and four more studio bass players with a seventh playing that tour, but they were looking for a singing bass player that could help fill in the vocals. That was the story I was told. I found out later on there was a major songwriter who was not happy with the way the lead singer was interpreting his songs, so there was a further motive to looking for a bass player that could sing lead vocals. They were auditioning me for a couple of weeks without me knowing about it and then popped the question, if you will, at the end of that tour.
MR: Another thing that must come up over and over is that when people think of Little River Band, or at least the original mix, it's Glenn Shorrock and Graeham Goble and Beeb Birtles and it's an Australian band. Well, the band has morphed from that over the years, and you have been with the band longer than its original curators. I don't want to put any words in your mouth or ask you any insulting questions, but what would your recap of all this be?
WN: I don't want to be too long-winded, but there is a very long and complex answer to that. I will try to summarize it in one big picture. Yes, I was new blood, and yes, like I just said, there were motivations behind that beyond what I knew. What happened was as I came into the band, I found out that there were four distinct factions that wanted to take the band in four very different ways. It was kind of a natural progression for those people who were assembled. They didn't grow up together, they didn't all come out of one band, they were parts of other successful bands.
MR: That's right, Little River Band did start as sort of a super group.
WN: Yes, before the word was being used in Australian terms, there were three successful bands that pulled those core members together and as a matter of fact, the manager that did it was a member of even another band, but knew he was not to be the bass player, he was management. So there was all of this super power swirl going on with the creation of Little River Band, and their business plan was American radio...a local band going after American radio. So they get to 1979, they're looking for another guy, I come in, and I immediately learn that four different people are trying to take the band in four different ways. That was starting to take its toll--on the road, in the studio, in rehearsals--to a level where everybody was going in their own direction, they were all going to their own corners. The new blood was the guy that they were telling, "We need to do this," and then the next day another guy would come up and say, "No, we need to do this and not go over there." I was kind of going, "What have I gotten myself in for and how is this going to resolve?" Immediately, we started rehearsing new material and the lead singer was in another city and "Night Owls" comes into the room. I didn't know it, but it was designed that way. The guys said, "Look, Glenn's not going to be here, you just sing this thing and get used to it so we can rehearse it." Suddenly, it's in the new set. Then suddenly, this wave starts to go. Then George Martin is the producer and he picks it for the first single and Capitol goes with it and it goes Top Five. That's the kind of wave that was going on and boom, out goes one of the four people. The guitar player is fired. He was the songwriter. '81, he's gone; '82, the lead singer is asked to leave the band; '83, the next major of the four guys, he leaves the band. '84, the drummer leaves the band. Now what happened every time that happened, when Shorrock was basically ushered out of the band, it was a vote. I raised my hand and I said, "This is crazy." We had just gotten to the point where we had six years in a row of a Top Ten single, and it's like, "We're going to dismantle this now? This is going to be torn apart now? This is crazy!" I said, "No, I don't agree with this at all." I was outvoted, Glenn walked out of the room, John Farnham walked into the room, incredible singer. There's vocal blend number two. Incredible singer. You can't ignore the power and the talent, and if that's the way it's going to be, then we make the best of it.
The next year, the drummer gets replaced. Then in comes the keyboard player. I look around and there's only one guy left from that band that I joined in 1980. It's me and him, and this band is incredible, and we're making music that everybody believes in. So what a lot of people say is there was the first jumping off point, when Shorrock left the band... "No more, you're done." Then I look at the next four years that Farnham was in the band and we made incredible music. It didn't chart as well, it didn't hit as well, but it was incredible music and it was a growing pain to me that we were going to take those steps forward, and sooner or later, someone was going to recognize, "Holy cow, this band can sing and play like they couldn't do before!" We all believed. Then the wheels came off. Glenn came back because Irving Azoff said, "Get Glenn back and we'll do another record." So now we've got another group of people that believe and we're moving forward with these people. Then we get to 1990 and none of that worked and Graeham leaves. We're at a point where, "Let's try it with some more people," but we still all believed and now we're in this position where the Australians are all getting disappointed, they're all starting to leave, and there's only two of us now that believe that this is a very viable thing, this is our career, and we can still make good music. Finally, I find out that's not going to happen. What I'm saying is we had people in the band that believed in the band and wanted to take it to the next step. We never, ever considered breaking up. It was one person at a time that was "giving up" and getting off the bus, if you will, until 1996, when I find out finally that some of those original members never wanted to bother with new music again. They just wanted to play the hits. I bowed out.
Then in '99, people came back to me with new blood going, "We want to do new material! We believe!" I went and sang with them, I listened to the material, I played with them for years on the road, and here was another great vocal blend with great songwriters and we believed, so we took the next step. Then suddenly, I turned around and they were gone. "Well, do we train another lead singer?" "No, why don't I just step up and sing lead? I still believe!" We've got a great record, and that's really the motivation for me behind the scenes all along. There's something there that kept us going and kept people in the band that believed. The people that left didn't believe, and we were told now we're frauds and we don't deserve to be able to call ourselves "Little River Band" because those people aren't there. They left it. They left it high and dry. My attitude is we believed in it, we put our hearts in it, so after thirty-four years worth, I have the right to say we are "Little River Band." We're in a very unique position.
MR: If you compare the same group or artist thirty-four years later to how it or they started out, people are always going to be complaining about something, from The Stones to Joni Mitchell, so in a way, you can't win. And you were with the band longer than any other member, although Little River Band might be an anomaly of sorts.
WN: Bands weren't supposed to last twenty years. Bands weren't supposed to last five, six, seven years. We started re-writing the script with The Stones and Chicago. Look at The Beatles. One of the biggest entities in music only lasted for six years. The Stones started to take it further, The Who took it further, Fleetwood Mac took it further. Lots of people changed in and out of Fleetwood Mac. They were two completely different bands. But would you not have Fleetwood Mac to have continued on to do what they do? Absolutely not! There are different scenarios with all of these groups, but again, this wasn't something that got done with a hand grenade. This was a gradual process where one by one, somebody went sideways and said they'd had enough. Again, especially to get to the latest CD, to me, it's always been a progression moving forward, and agree or not agree with the quality of the music, like it or don't like it, it's always made with the best of intent that this is who we are at the moment. We were recording in 1989 and we were doing a song for Karate Kid 3. The movie bombed and nobody knows about it, but "Listen To Your Heart" is one of the most powerful things we've ever recorded. Nobody knows it exists! Should we fold up our tent because they don't know it's out there? I know it's out there, I'm proud of it. You keep going until you physically can't do it or you lose the heart to do it, and that's just not been the case yet for me.
MR: I want to ask you about one of the songs on this record, "The Lost And The Lonely." I'm interpreting those lyrics in a certain way, but who are the lost and the lonely from your perspective?
WN: Well, it's an interesting question. This is a great story about the power of people who are good professional songwriters. It had that uplifting chorus, and as soon as I heard that chorus, I went, "That is a Little River Band piece of cake. We can sink our teeth into that and every night that's going to get people's attention. That is a great vehicle for us to express ourselves." The chorus is very uplifting and I hit the verse, and the verses are very dark. They were about a whole other side of the topic, if you will, of conflict and war and humans being cruel to each other. I went back to the songwriters and I said, "Look, we're blown away by this chorus, but to me, I couldn't go and sing those words every night in front of a crowd. They're not uplifting, they're the complete opposite. What if the song was about the choice and the initial heartfelt desire to stand up and protect the lost and the lonely?" They came back to me immediately, the next day, I swear to God, the concept now that the person is saying, "Dad, mom, this is what I'm going to do, I don't want you to worry, I don't want you to cry, I have to do it, I know it's dangerous, but this is what I've got to do and this is me giving back." That's what the song is about. You're praying for the people that need them to come and help them get through the conflict. You look at what's going on in Syria. The people that are on the ground that are being afflicted by this civil war are people that want to protect their kids and make a living and have a life and they're being slaughtered by what's going on around them. Sooner or later, something's got to stop the madness. The lost and the lonely are the people that are caught in the madness to my vision of the song.
WN: As soon as the label heard it, they said, "Yes, that's a powerful piece of music and a powerful message." Then they shot that film clip. We didn't know what they were going to do with it, all we did was the performance part and then they went away and put together the rest of the footage. I was speechless the first time I saw it. For it to be that powerful and for it to be a label that did that for and with us in our thirty-eighth year, the whole package literally stopped me cold. It's just a great piece.
MR: Wayne, what is your advice for new artists?
WN: Part of it is advice that I wish I had been told or paid attention to a long, long time ago: Write music. Write your own music. Write your own lyrics. Write whatever you feel because the opportunity to put that to music and have that be part of your performance, it doesn't have to be all of it. It might be bad, it might need work and it might not register with people right away, but start the process. Say what you feel and get it into your craft and into your show. That's number one. I waited way too long. I'm not prolific, but there have been a couple of moments when the stars aligned and I was able to get out what I wanted to say in a way that I was happy with. So start that right away, because that's your soul. You're letting your feelings out. The other thing is you've got to practice your crafts so that when the door opens whenever it is and whatever it is, you're able to go through the door and fill the job. So many people get it dropped in their lap and they're not ready and the door closes again. It might not stay open, but practice and enjoy what you do so that when that door opens, you can go through it. I was in the right place at the right time to meet Jim Messina, I was at the right place at the right time to meet Little River Band and they both had different needs. There was an adaptation to do the right thing for those right situations, but had I not been able to adapt, I wouldn't have gotten the job. I wouldn't be in the thirty-fourth year and have a long career with a great band.
MR: What does the immediate future hold?
WN: Well the CD came out in America, it still comes out next week in the UK and Australia, New Zealand and so forth. It's been out in Europe. I have a great thing to report. All of the CDs that shipped to Germany were sold out by the following Monday.
MR: That's great, congratulations!
WN: Thank you. I had been speaking to media over there, and we haven't had a presence in Europe for years, and they said, "We'd basically figured you'd broken up." I said, "That's never been the case. We've been around this whole time." I'm proud of the record, I've been proud of other records, but you put them out there and they catch on, they don't catch on, you never know, but it's a blessing if they do. The first good report is that every single copy that shipped to Germany sold out in seventy-two hours. That's amazing to me. It's just crazy good. So we've got a long road ahead of us to let the world know that there's a new product out there. There are a lot of promotions to do, there may be a lot of touring to do over the course of the next three, four, five, six months to get into Springtime for Europe and so on. But the label is very proud of this record and we are all hoping for some semblance of success and attention. If we get that, they want to do another one, so that would take us well into 2015 at which point, April will be the band's fortieth anniversary. So there's a whole lot on the plate coming up really soon and there is no question in my mind we will be celebrating forty years somewhere in April of 2015. I couldn't tell you where it is, but based on what's going on right now, there's no question that we'll get there.
MR: Nice, good luck with everything. I really appreciate your time and I'm glad we got together.
WN: Me too. Thanks for your perseveranse on this.
MR: You got it, all the best.
WN: Much appreciated, Mike, thank you.
Transcribed by Galen Hawthorne
Popular in the Community