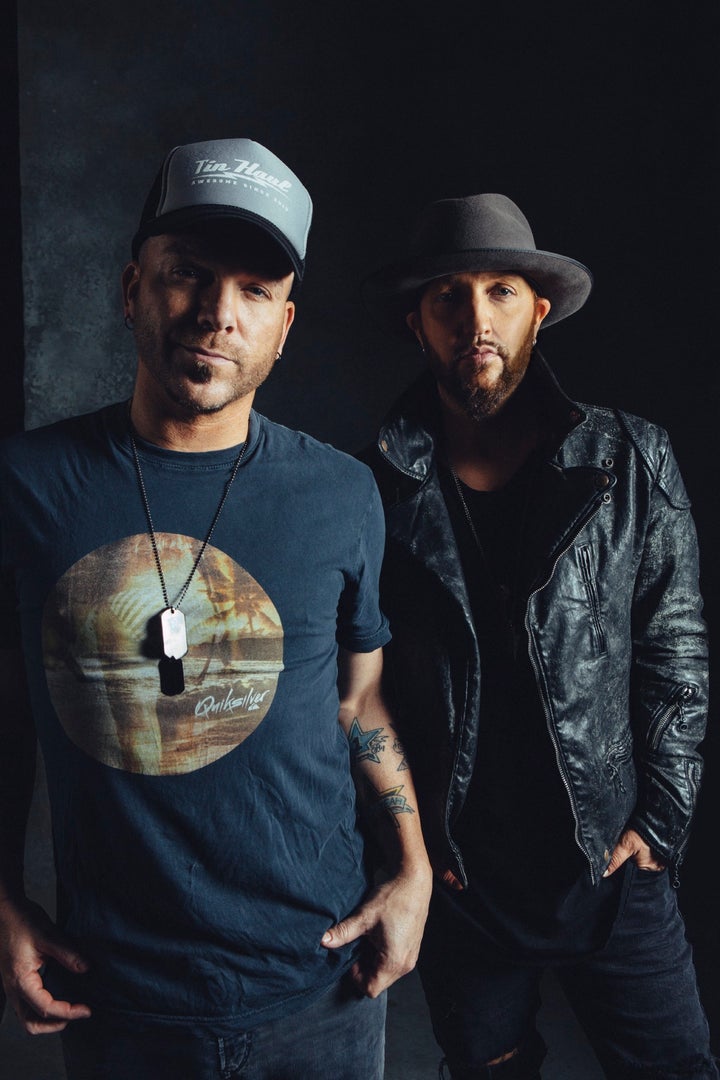 A Conversation with LOCASH's Preston Brust & Chris Lucas
Mike Ragogna: So Preston, you're about to have another Top 10 single with "I Know Somebody." What do you think of that?
Preston Brust: Man, it's crazy! And we're so excited about it! We're out on the road right now doing shows to promote "I Know Somebody" and our new record The Fighters. I tell you what, this long journey that we've been on just feels so surreal to finally have back-to-back Top 10 singles in less than a year. We're thankful and so blessed.
MR: When you completed The Fighters, what were your thoughts about your finished project compared to when you began recording it?
PB: I know we wanted the best songs we could get on the album. We wanted songs that really spoke to our hearts and felt like they were genuinely representative of who we are, as young men, as musicians, as artists, as songwriters and singers. And you know, some of the songs we wrote, some of the songs we did not write, but I think we found a collection that, for the first time in our lives, really represented who we are. That made us feel really good as we were recording the songs. It was coming together and we were like, "Yeah man! This really sounds like and feels like a real honest picture of who we are in our life right now." Then when we started to get toward the end of the album, we realized that we were kind of missing some ingredients in the album, and we knew that we wanted a song with a little more integrity, with a little more of a message, and we weren't sure what that song was. We just knew we were missing something. So we called all of our songwriting buddies in Nashville and we said, "Hey everybody send us a song that you really feel compelled to send. It could be something that you wrote ten years ago and sitting in your catalogue. But if there's a message that you've written that you feel like you want to be heard and it feels like something that would fit LOCASH, then send that to us and we'll take a listen to it."
So Jeffrey Steele sent us an awesome song that we almost recorded. We started getting songs from all over town. But then Tom Douglas, Rodney Clawson and Matt Dragstrem wrote this one song and Tom Douglas sent it to me and it was called "The Fighters." And he said "man I just feel like this is you guys." He sent me a little email and said "I just feel like this is you guys, take a listen." So I sat down in my truck and I listened to "The Fighters" and I got goosebumps and I just felt like it was speaking, I almost felt like it was singing about us, it was amazing. And it also felt like it was the story of so many people, just everyone. And so I played it for Chris and I said "What do you think about this?" And, because we had listened to so many songs I didn't know what was going on in my head. So I said, "Tell me what you think." And he listened to it and in one listen he knew, he said, "Preston this is it." and I said, "That's what I think." And so not only did we record it, we titled the album after it and it's becoming an anthem out here on the road and it's speaking to so many people, and you know anybody who's going through anything is coming up to us after the show and they're like "Man thanks for recording "The Fighters," that's my theme song, that's my anthem." So I think with that said Chris and I will always be able to look back and have top ten singles on this album and songs that have had radio success and hopefully some number ones, but at the end of the day we'll also be able to say we recorded a song called "The Fighters" that really inspired a lot of people and really spoke to people's hearts, and that's important to us as well.
MR: Relative to the song's message, do you consider you and Chris fighters?
PB: Yes, we have fought through so much, nobody's handed anything to us, nobody's given anything to us. We've had to fight for everything that we've achieved. We've gotten record deals and lost record deals, and we've had singles on the charts and then years where we didn't have singles on the charts, and you got to keep going. And fortunately we've had each other to help push each other along, but at the end of the day you've got to be a fighter and you've got to fight through those tough times, no matter what industry you're in, no matter what sickness you have, and no matter what you're going through in life and that's Chris and I. And everybody knows it. I mean we're the guys that never said die, never stopped working. And now here we are and it feels so good.
MR: What is the story behind how you did eventually get discovered?
PB: Well, I tell you what, we were "LoCash Cowboys," on Stroudavarious, on Average Joe's Entertainment, and we were trying to get that initial album out, we were working hard to try to find a label that could get our music heard, and it just seemed like it was never really meant to be on those other labels. We had some limited success on those labels but we never had a real radio team that got us to the level that we're at right now. And we kind of learned as we went the things that we needed to focus on and the things we didn't need to focus on, and Chris and I just realized we never had a real shot at radio. So when we were on those other labels, it was easy to see that we needed to leave and keep pursuing our dream, because the radio team wasn't strong enough to get us to where we wanted to be, or it was nonexistent in some cases. And we were like we can keep working on the grassroots thing, we can keep staying out on the road, control the things that we can control but also continue to try to find a label with a radio team strong enough to give us a fair shot at radio. So when we found Reviver Records, that was the biggest thing for us. We were like, "Okay," we sat down at the table, we said "If you're going to put a radio team together, if you're going to give us a real shot at radio with our songs we're in." And I think that was the big difference for us, was that when David Ross sat down with us, he looks us in the eye and he said, "I'm going to put a radio team together, 'I Love This Life' is going to be the single, and I'm not going to stop until we reach the top." That was the big difference for us.
MR: How has the success of "I Love This Life" and "I Know Somebody" changed your lives?
PB: Man, I tell you...you go out on stage and everybody knows all the words to all your songs and sings them back to you. It just gives you the chills when you walk out on stage and you have that experience. That sort of in-the-moment changed for us. And then also in our personal lives right now, we have a lot of great things going as well. I mean I got married in the last year, and Chris and I both had baby girls and so not only is our career doing so well, but our personal lives are going so well too. So when that kind of completes the circle for you in your heart, that's a moment that… Kids are the best thing ever, and having a number one song and having a single on the charts is amazing, and we love every second of it. We soak it up. And there's nothing like having a little baby to go along with it and it's just been truly incredible for us.
MR: Good for you and congratulations, Preston.
MR: So "I Love This Life" was a hit before the album was released and it's on The Fighters. Was there a temptation to record your own versions of hits you wrote for others, like "You Gonna Fly" and "Truck Yeah," and put them on this album?
PB: Yeah, we sort of tossed around that idea, and we even tossed around the idea of maybe calling Keith [Urban] and Tim [McGraw] and seeing if they wanted to appear on the album with us on those songs. But we had never had a true debut album that felt good in our heart, and we were like let's just focus on finding the songs that represent us; let's focus on making this an album that is LOCASH and we've got time to do all that down the road. So let's make our truest debut right now and make it a focused picture of just LOCASH. We didn't want to dilute it with anything that may take away from our real debut.
MR: Another interesting thing was your video, the dance remix of "Country," that included Colt Ford. It was a surprise considering what the direction of the original was. Was it ever a single and how did it morph into its dance version?
PB: "Country" was never really a single for us. We wanted it to be years and years ago, but it never was though it got millions and millions and millions of views on YouTube. We knew we had something there that helped create a LOCASH buzz and helped keep us going sometimes. In fact, we did something for Colt Ford's album called DWI. Then one day, we're like let's just do a remix of "Country," let's just have fun with it. I think Average Joe was going to put a project together, like a compilation of different artists on. They do a lot of compilations over there, which is really cool because they'll just take like a song or two from every artist and put an album out. So they were like, "Hey, can you and Colt do something for a compilation for us?' and so it was an easy pick to just do "Country" and kind of mix it up and do a little dance mix and have Colt do his thing on it and we would kind of twist it up a little bit, and it was a lot of fun. I'll never forget being in the studio and just having kind of no rules that day. We were like, "Let's just all have a good time and that's how it came to be."
MR: Let's pretend I'm your label representative and I call and say, "Hey guys, you got your first top ten record with 'I Love This Life.'" Then you and Chris say...?
PB: [laughs] We pull the bus over and we have a party, man! I'm trying to think of the moment when that happened. I tell you this, we were going down the highway and our song got stuck at 31 or 32, right in that area, when it was out in I guess 2011-ish, early 2011-ish. Our label Stroudavarious closed down and our song was stuck at 31 and it had a bullet, it was moving, it was about to break top 30. Everything was going so good when our label shut down, so we were just left hanging. For years, I mean years, our goal was to get back to 31 and surpass that into the Top 30. That was our goal. I mean, of course, we want number one songs and we want top tens and we want radio success. But at the time, it was like, "We have unfinished business and it starts at Top 30." So we were going down the highway, we're in Colorado, and Gator Michaels on our radio team was driving the vehicle, an SUV and we were all in it packed in there tight with our guitars and everything. He said, "Boys! You just went Top 30!" and that moment was…it was a long time coming man, a long journey back, and it was like, "Okay, from here, the sky is the limit." But we finally did it, we finally got back to where we got left hanging. And that was the first big step, and it's emotional to think about it because there are a lot of lows and a couple highs and a lot of in-betweens that you've got to stick with in this journey if you're going to pick this industry. To think that we had made it all the to the top of the charts. I don't really remember what we said but I remember there was a lot of high-five-ing going on and hugging, and just realizing that we could actually do it.
CL: I basically screamed because the most we ever got was 39 or 40 and to get Top Ten, it changes your life, and we know that as artists and songwriters. And it's a different world now out here on the road. A lot of people are coming to the shows. But we don't give up after the Top Ten. I can't say we don't get satisfied, but we keep going. We go, "Okay, let's hit that Top Five, alright Top Four...Three, the whole way! That's what we're doing with "I Know Somebody" right now.
MR: Was there any moment where you felt like "Oh this is really great! But man! 'Here Comes Summer' should have been a Top Ten record too!"
PB: I'm so glad you said that because we were at 41 with "Here Comes Summer" in ten weeks. "Here Comes Summer" is one of my favorite songs that we wrote and we had so much fun writing it. It's funny because we wrote that over the phone with two other guys. We were in Mississippi and the other two were in Nashville. But that one had its time with a different label, that label didn't have the momentum that this label has that we're on now. But there's a good chance that we could bring that power back man, I love it. I think it may have been a little ahead of its time when it came out anyway. A lot of the stuff that LOCASH was doing was really five or six years a little early, and now, the genre has kind of opened up a lot. It's really helped us out, so I think that there's a good chance we could bring that sound back.
MR: Yeah, the country genre's opened up, though you guys don't really compromise that much. You're not throwing "country" under the bus when it comes to how you're recording. You're doing it your way.
Chris Lucas: Yeah, we've always stuck to our guns. There are a lot of times when you do have to change some stuff and we probably had to settle down a little bit back then. But we were going to keep doing what we were doing and the timing was right. You put an energy out there and hopefully, it happens. It did, it took 11 years but here we are. I mean, I wouldn't change…well, there are some things that I probably would change. But the journey itself, where we're at family-wise and how we are as young men now? It just feels right now.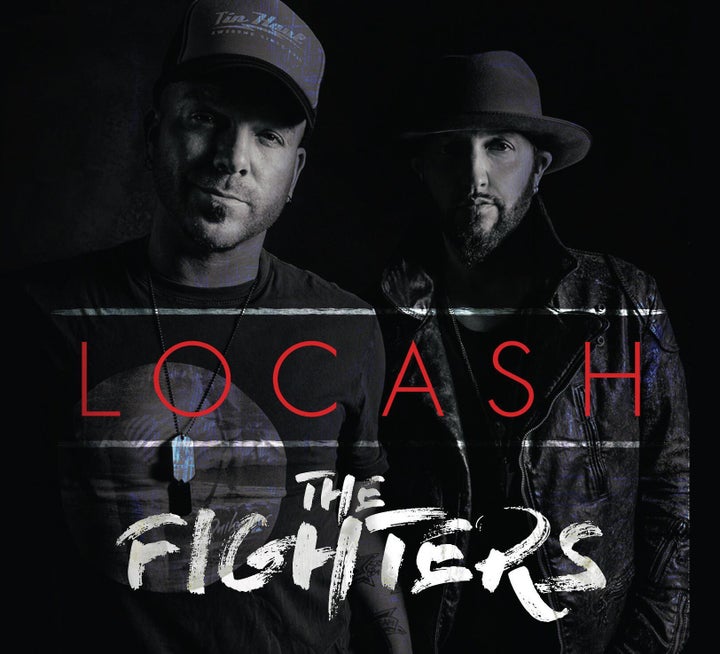 MR: Chris, you both have written hits for others as well as eight of the songs on The Fighters. How do you write songs now? How has it evolved?
CL: Well, that's a good question because in Nashville, a lot of times, you meet up at somebody's studio or something like that. Everybody sits down in a room and you write a song for three or four hours, and then you head home. That's not the case for us right now because we're doing over 200 shows a year and we're constantly on a bus or a plane or a train or whatever. So now, the new thing for us is bringing out a second bus with the songwriters on it and we spend our time on the road trying to write songs out here because when we do get home, we want a little bit of family time. We want to spend time with our kids and our wives because they're missing us a lot and we're missing them, so when we do get home, we've got to make that a priority. Out here on the road, we set up shop on the bus and take the front lounge, the back lounge of the bus, and we'll set up a little studio. Sometimes there's a drum machine, at least a bunch of guitars, and we'll bring out two or three guys and we'll write with them. We'll try to knock out maybe five or six songs in a weekend, and not all the songs will ever be heard, but hey, who knows? You might! You'll be sitting in Dayton, Ohio, or Indianapolis, Indiana, or something like that on the side of the road and write a smash. That's how it happens now.
MR: I'm imagining there will be more singles released off the album, but I'm imagining at some point, that title track is going to get released.
CL: That's got a good chance and with the way the world is today... I mean, in America—even the world—you have to fight for everything. We'll be talking about the song. It gives me chills because 11 years for us, we were never handed anything. We've always had to fight for what we get, and I mean that's the American way. You always have to do that. When you hear that song, we don't have to fight each other; we fight together to win. The energy goes to that place where we win together. That song is just so emotional when we sing it onstage, and I think it's got a heartbeat. Right now, it's not a single yet, but I do believe, I think you're right, I think it has to come out. It really talks to the world and everybody has a story. That song shows you what they're fighting for.
MR: LOCASH, what advice do you have for new artists?
PB: I guess I would say first of all, move to Nashville. Number two, you've got to write, write, write. You've just got to write so many songs. Get in that writing community and build up some really great friendships, and while you're building those friendships and writing those songs, you're going to hone your skills so well, knowing what you want to sing about, and knowing what you can and won't sing about. You'll also meet so many people who will open up other doors for you in Nashville. The whole town is built on songwriters and they know where true talent lives. And when those songwriters meet a new artist, they're going to know how to help navigate you to maybe a record label or a management company or things like that or to a producer. But I think just being in Nashville and being in that community will help.
CL: And don't be discouraged, you've got to be able to be hit. When you fall down, you've got to be able to get back up because you're going to fall down. There are a lot more downs than ups. As long as you don't get discouraged and know that there's a plan that you have, there's a plan in the world that's right for you, you've got to be able to get back up. I don't know how many times we got knocked down, but we got back up, and we're not going away. If you have the heart and your heart is strong enough, you're going to succeed in this industry.
MR: Where do you feel LOCASH is heading? What does the future look like?
PB: The future looks bright, we're wearing shades right now! We're in a good place. We're very humbled from what it took to get here. And me and my brother, we just keep doing what we're doing and paving the way and we learn every day. It's a business where you learn every day and you're surprised every day. And the way things are going, we're starting to write this new album and this album we've got now is really what LOCASH wants to send to the world. We're just trying to push the album and the next single will come out knocked over and see how many number ones we can get.
MR: Preston, you said "my brother" referring to Chris. Have you ever been accused of being brothers? You do kind of look alike.
PB: Yeah, we get it a lot. When we first started doing it, we were single so we'd say we're brothers and the girls dug it a lot better than just two regular guys. Honest to God, we'd say we're brothers because of that. I don't have any brothers, but it's a family thing. We can lean on each other. But it started impressing girls and now everybody says it so we just go along with it.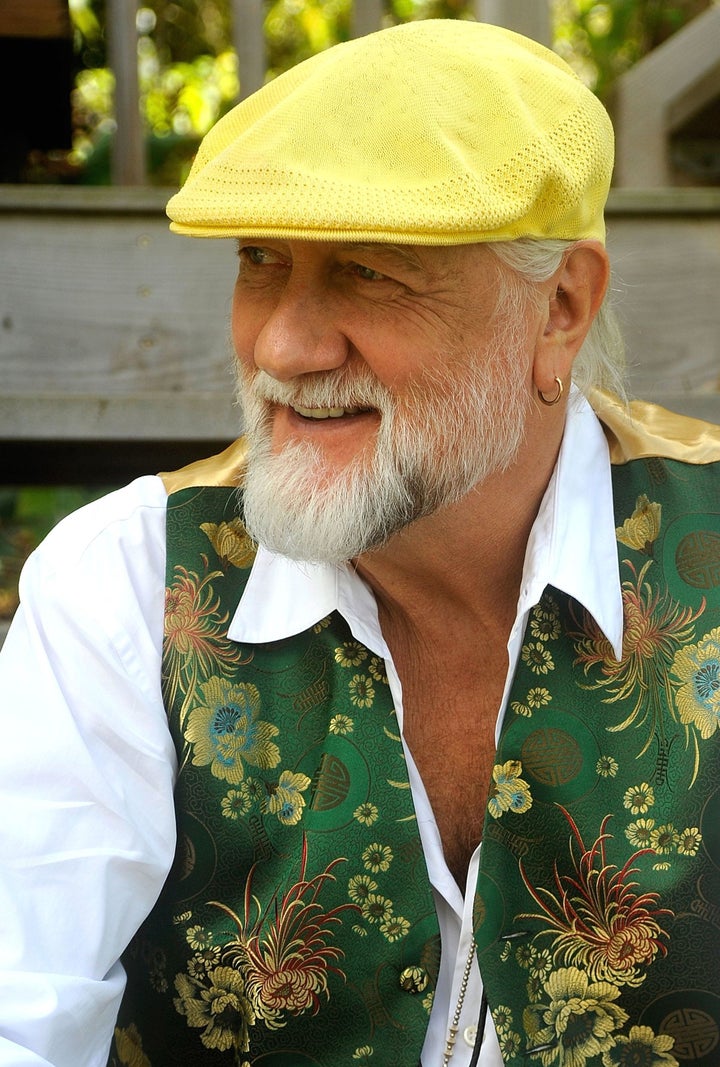 A Conversation with Mick Fleetwood
Mike Ragogna: I want to talk about the Mick Fleetwood Blues Band featuring Rick Vito, who was briefly part of Fleetwood Mac. Because of the amazing, off-the-charts success you had with Fleetwood Mac, a lot of people don't associate you so much with the blues. When you do these tours as the Mick Fleetwood blues band I imagine it's going full circle and you're getting to the heart of what you really love about music.
Mick Fleetwood: No doubt. For me it's sort of a seamless transition. I've never really not done this from time to time. I'm a blues player and Fleetwood Mac was a blues band and we went onto our merry way musically and developed into the band that people know and love, but there are hundreds of thousands that remember what we did, especially in Europe. This is always a pleasure, to go back and regroup. We do certainly focus on the old Fleetwood Mac but it's also reconnecting more importantly for me. We're a British band, it's not that complicated, but you've got you've got to do it properly or else you fall very far away from the mark. There's nothing worse than a bad blues band.
MR: [laughs] You're going all the way back to "Black Magic Woman," which I believe you were the first to record.
MF: Oh yeah, Peter penned that song with a band in 1968.
MR: When you play these songs are you still discovering things in them?
MF: Interesting question, especially to me. I'm not a super-slick player, but that turns out to be a benefit. I play most of these songs differently every night, which I always say is because I don't know what I'm doing. Having said that, we do know what we're doing, but every time it happens for me--there's an old phrase: The band is as good as the drummer. I'm not back there fucking it all up, but I am back there somewhat amazingly because of the nature of the way I do and don't learn and retain information, which is nothing new. I've always been like that from childhood. I'm sort of on the edge of imploding, which is sort of a nice thing. If you get a player who is super slick there's a danger that--yeah it's all super great, but I know which choice I would make. It has to be a balance, I understand that, where you actually empathize with someone who's on the edge of really pushing to express themselves. In this formula I'm really able to do that because there is more freedom to stretch and grab moments and change them if you like. When you don't know what you're doing, getting yourself out of trouble is what makes people take note. They ask, "What was that?" and you say, "We caught each other and turned it into something else." That's the magic that this platform affords. I think that's the magic that you go after, and I really enjoy that and it really suits me because I'm able to express myself in the moment proportionally more than I am in the band as it is, and rightly so. It's not hugely different, but it is different. Selfishly, I'm a blues drummer, so I'm out there and I need to do what I'm doing. It's not more fun, it's just more freedom.
MR: Within the format I understand how Fleetwood Mac recordings need to be more structured, and playing in the blues again allows you to improvise more and bring in other elements.
MF: Totally well put, in a much more succinct way than I did. For a percussionist I'm sort of speaking for myself, but it actually translates across the board. In Fleetwood Mac you're playing with a hugely famous outfit all over the world and quite frankly beautifully, unbelievably successful. You're on stage for three hours and you have a massive production with two hundred people working the show. It's a very different situation to turning up to a five hundred, nine hundred, maybe twelve hundred people max little theater like on this tour. Of course the geography and the physicality of it is different. With a blues band there's no fluff at all, meaning there's no production. We don't know the lighting guy, we do have our own sound guy, but every night is sort of on the come--you're rolling the dice a little bit about what's in the support team. When we come off it's not about celebrating the same type of show as Fleetwood Mac. The element that applies to this band is, "Did I play well?" Then you have, "Did everyone have a good night?" Then you have "Did everyone in the road crew have a good night?" Was the production as good as we'd have liked it? Then you talk to the sound guy. "What was the sound like out in the front?" because you're running a highly mechanized, huge studio really in the back of a circus truck. Then you go the audience and think, "How did they like it?" If you come out the other end with Fleetwood Mac you come out with all of those components in line and say, "Yeah, we had a great night playing, but apparently it sounded like shit out front." The utopian statement is, "When everything's right with Fleetwood Mac," and there's a lot more to be right, "That's a good night." With my band it's really simple, and actually a lot more personal, since about the only thing you have is, "How did we play? Did the audience enjoy it?" It's simple. Having said that, those components become hugely important and actually go right to the gut of a player, where you go, "The only thing we had to offer was to get on that stage and really, really pull it off." That's exciting, because you have to hit your mark.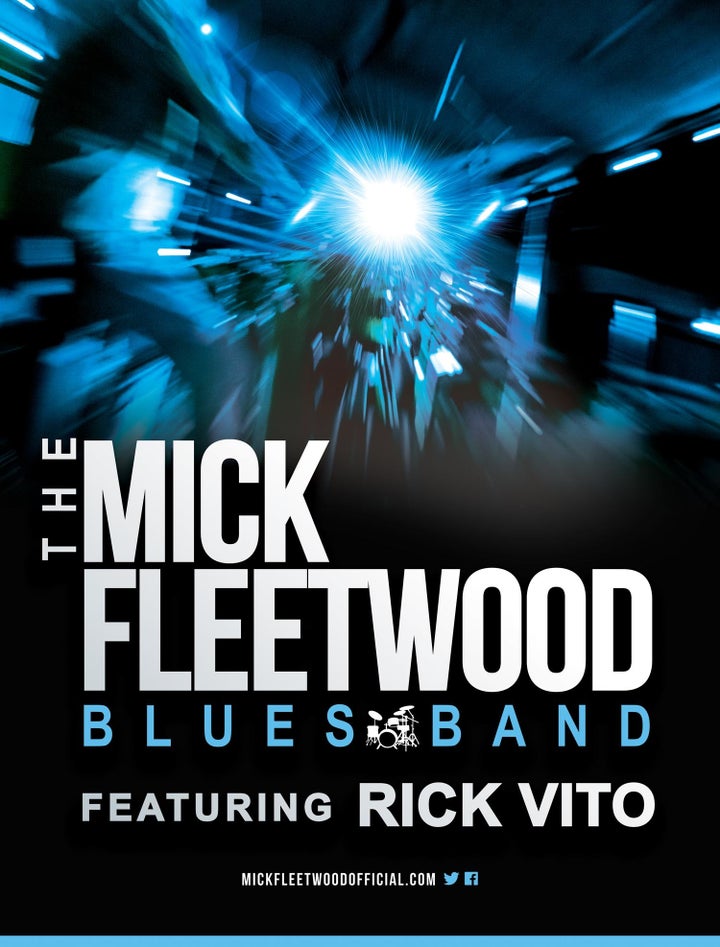 MR: Within the blues, and especially in the live element, you have the experience of the creativity of setting up with a couple of friends and playing whatever comes up.
MF: There's no doubt about that. The overview is, when I get going on a Fleetwood Mac gig or when I get going down at a three-hundred seat club, you hope you can get in the zone. Once you're in the zone as a player, it's really all the same thing, pretty much. In Fleetwood Mac, yes we have a production, but it's not like seeing Beyoncé where there's lights everywhere and bombs going off--with Fleetwood Mac or the Eagles, you feel like there's some players on stage.
MR: You were nominated for a Grammy for Blue Again!. You're getting recognition in your field. Where does the reward come from for you? Is it in playing, the creativity, the audience response--what is the blues doing for you?
MF: Selfishly, it's a platform that is entirely my comfort zone. That's really a huge, lovely thing for me, that I can go out from time to time and do this and really get to play in a woodshed that is in the backyard of your upbringing. That's a good feeling. It's like coming home. It's not a huge statement, "Oh, I can't stand playing the music with Fleetwood Mac," absolutely not, but it is sentimentally a fun thing for me to do. It's not that we sit there playing Fleetwood Mac songs, because we don't. We play some of Rick's stuff and change it up occasionally and just do stuff we like playing. That's really the essence of it. I'm freer, if I want to get up from the drums and get on the microphone and start telling a story about a song, I'll just go and do it. You can't do that in a Fleetwood Mac show, the whole show would fall to pieces.
MR: There's obviously going to be lots of loyal fans at your shows, but does your demographic also skew young at all?
MF: Good question. I think we're blessed in Fleetwood Mac where we have a lot of young people going back into the archives as they do with people like Neil Young. We've got like thirty albums flying around, I think young, musically inclined, inquisitive guys and girls like that journey. We often get people that are going, "I started listening to you with Stevie and Lindsey and then found out there were albums before that." We've got those elements, I think it's pretty across the board and we do enjoy quite a young demographic that turns up. If we were doing this in Europe I think it's fair to say that a lot more of the older generation that were weaned on early Fleetwood Mac, which was more popular in Europe than America, come out and enjoy hearing stuff they heard when they were nineteen years old. It's almost a more refreshing area to be in over here because there's a sense of the unknown. Sometimes you're like, "Is anyone going to turn up at all?" I hope so, that's why I'm on the phone with you.
MR: What advice do you have for new artists?
MF: I say, find your audience and play to them. There are a lot of people that have totally become privatized and made it all online and so forth. That's a world I don't know enough about, but I always end up saying, "If you have both, that's great," and if you haven't got the live component and you're capable of having a live audience, there is nothing more loyal, nothing more personable than looking someone in the eyeballs. Do you want to communicate with all of your school friends on an iPhone for the next fifty years and never see their face? An element of that is great, it often leads to a holistic, multi-purposed outcome, "Hey, we can arrange to spend the weekend skiing," but I'm just saying to the young audience, explore the unknown. They come from a different world, but bodies in seats is something that's going to keep you company, and you'll be quite grateful for it if you're interested in forming a career that's going to make you a living until you push up daisies.
MR: Are you working on an album? What's the future?
MF: That's a long answer. Plenty of music. The hope is one way or another Fleetwood Mac is going to get some music out. This band, we're going out with no album, just the simplest of thoughts: to go out and play. It's sort of a nice innocent way of approaching it.
Transcribed by Galen Hawthorne
THE MICK FLEETWOOD BLUES BAND TOUR DATES:
Sept 16 Aspen, CO Belly Up Aspen
Sept 17 Denver, CO Ogden Theatre
Sept 18 Telluride, CO Telluride Blues & Brews Festival
Sept 21 Solana Beach, CA Belly Up Tavern
Sept 23 Grass Valley, CA Veterans Memorial Auditorium
Sept 24 Monterey, CA Golden State Theatre
Sept 25 Napa, CA Uptown Theatre
Sept 26 San Francisco, CA The Regency Ballroom
Sept 28 Spokane, WA Fox Theater
Sept 29 Aberdeen, WA D & R Theater
Sept 30 Coquitlam, BC Hard Rock Casino Vancouver
Oct 2 Victoria, BC University of Victoria/Farquhar Auditorium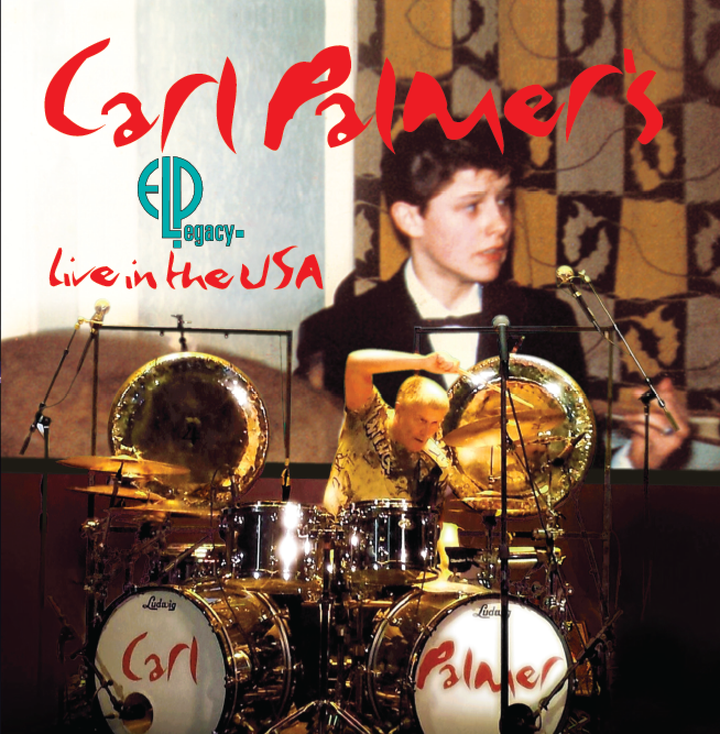 A Conversation with Carl Palmer
Mike Ragogna: Carl, you dedicate your new album Live In The USA to ELP band mate, Keith Emerson. What was your relationship like with Keith through the years?
Carl Palmer: As you know, it's been pretty well documented that ELP wasn't a band that got together, went out for dinner, or went on Holidays next door to each other. It was a band that got together strictly to play. We disagreed on a lot of things to do with music, and that was about all we ever argued about. I was the one who said, "I don't think we should go on anymore." That was directly after the High Voltage concert here in London. It was a prog rock festival. I decided we should end it and have time to do what we wanted to do ourselves. It was working, but it was nostalgia. The band didn't sound as good as it used to sound. Keith was slightly relieved, because he was finding it harder to play. My relationship with him pretty much stayed the same. He was a man who looked at what it's all about and it was the right thing. I'd have been quite happy to have carried on if we would've augmented with some auxiliary players like many "A" category bands do. Keith was happy to do it, so was I. I would have carried on for a bit longer but it wasn't to be the case. Keith was going to play with me this year, we talked about it in December. He was going to go to Japan with his group and then look at the dates in June, July, and August and take it from there. For sure, he would have played one, possibly two.
My relationship with him was always like that. We enjoyed playing together; we weren't big, big buddies. Saying that, he did come to many art gallery events that I had when I was showing my art. He was very, very happy to come along and we always got along well. We enjoyed the same music. Outside of ELP, we had similar music collections at home, whether it be on vinyl, CD, cassette or whatever. There was no problem in doing the odd thing together. He realized--and I had to be the one to say it--that as a band, we weren't cutting the cake anymore. He was okay with me, I presume he was still okay with Greg. I really have not spoken to Greg since the day I decided I couldn't carry on the with band anymore. I don't know what his relationship with Keith was, I know they had a little bit of an up and down relationship when they were on tour together. But I've always tried to encourage [them] in any which way. If they wanted to go out with Cozy Powell, I was more than happy. If we'd been off for twelve years and they couldn't wait six weeks for me to finish an Asia album, I said, "Okay, well I can't leave Asia until I'm finished with my work," so I encouraged them to go out with Cozy Powell and use the logo and do all of that. I spoke to Cozy personally, I just looked at it as a business opportunity where the back catalog would be promoted quite severely. I would be making money anyway, and people would be hearing the great Emerson, Lake & Palmer music.
As far as Keith is concerned, my reason for making this album, doing the show for him and all of that is not just because of all the music we did together, which I'm still promoting and playing today because I'm very proud of it. I think the real statement is he was probably the best musician I've ever played with in my entire career. For that reason alone, when he was at his very best, it was something that was incredibly fulfilling to me. It was the music while we were together, and the music can last forever. Because of that, I'm extremely proud, and I was only happy to dedicate as much time as I could to him. It helped the whole situation as far as keeping his music alive, our music alive, his name alive, and doing whatever I could. For me, it's really to do with music and my respect for the man as a musician.
MR: These live tracks are all variations on mostly ELP originals. Did you work out the arrangements when you hit the road, or was it something that you and touring musicians Paul Bielatowicz and Simon Fitzpatrick worked out beforehand?
CP: I wasn't sure how much could be played on guitar as far as keyboards were concerned. There was no need for me to duplicate the music of ELP because that had already been done. The music of ELP has been played by orchestras, jazz bands, many different genres and ways, so I wanted to present it another way. A way that seemed very obvious to me was to use guitars—eight string bass, a virtuoso guitar player, a bass player that can also play the Chapman stick so we could acquire synthesizer sounds and just try and bring it to a new generation in a new way. There was no need to try and recap on what ELP had done, because we had already done it. It was just another avenue to go down, expressing this music in another way. For me, I just had to find out what could be played on guitar, what couldn't be played, and I went to a specialist guy here in London who deals with transposing keyboard parts to guitar. Once we got it going, once I realized what I could achieve and what I couldn't achieve, it seemed an obvious way for me to carry on, to have a prog rock, heavy metal trio driven by classical music and the ELP catalog. It seemed honest, it seemed the best approach. And the musicians who are available today... Guitar and bass players have come on so much that this music would transfer to a fret board from a keyboard. Of course, there are certain harmonies and things that aren't there, but on the other hand, there's an element of rawness and excitement which guitars give that maybe we didn't get from synthesizers--or maybe we did, but in a different way. So this is a different canvas, using different paint in different places.
MR: With your cover of "21st Century Schizoid Man," you extended your ELP tribute concept by including the iconic King Crimson's track. There's an ELP history with that song, right?
CP: The reason for including that on the album and the track "America," the "...Schizoid" piece was the very first piece of music ELP ever played together as a group. Don't ask me why. I often tell the story on stage, and actually on the video that I'm going to release as a tribute to Keith this year, I said, "This is a piece of music that was suggested by Greg Lake for obvious reasons and Keith said he basically had new parts for it, and I said I was prepared to learn it if that's what we wanted to do, just to have a play." English people don't really jam for the sake of jamming on two or three chords. We'd rather learn the piece and jam around on something we've actually learned and constructed together, so that's what we did. It was quite crude, but we learned it and played it as a group and that was it. I figured that was part of the historical events of ELP. So we had recorded it but not the way I recorded it. We left out the unison section on the ELP recording but I played it in pretty much in the King Crimson vein to honor that whole situation. I'm very proud of that.
The other piece on that album was "America," which was written by Leonard Bernstein. It was the very first classical adaptation I heard Keith Emerson play when he was in The Nice. I met Keith when I was seventeen. He was playing in The Nice and I was in a group called Fleetwood Mac, the same one that you know today, but it didn't have the girls in the band. It had Jeremy Spencer, Peter Green and John McVie, who asked me to play for one night because Micky Fleetwood was ill. That was the night that I met Keith Emerson. The Nice were at the top of the bill, Fleetwood Mac was second. I said, "Hi," but of course, I didn't meet him for another three or four years when we were actually in a band playing together. But I do recall hearing him play one of the first classical adaptations I'd ever heard a contemporary rock group play, "America." That's why I decided to put it on the album, as another way to honor what he had developed.
Basically, ELP was a perfect group for me because I came from a very strong classical background originally. My grandfather had been a professor in music at the Royal Academy, my great-great-grandmother had been a classical guitar player, my father played a bit of classical piano. I never wanted to be a classical percussionist. I'm a hundred percent a rock 'n' roll drummer but I wanted to play that music in this modern-day vein with the technological benefits we've got today, and had years ago with the synthesizer and then MIDI. I was very proud to be part of the beginning of that movement with ELP. Of course, now, to go forward, I've gone backwards. I've removed the technology and brought the virtuoso playing back by using guitars—lots of guitar pedals and Chapman Sticks and things, but no actual synthesizers. Any synthesizer sounds come from a guitar now.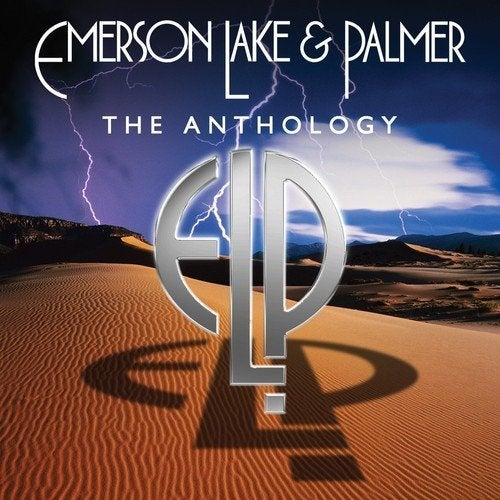 MR: Having had such a strong classical background, why did you and ELP pursue rock?
CP: To tell you the truth, we're not American. We are European and we hear so much classical music on the radio every day, it's in our blood and our psyche. It just seemed the right thing to do. When you hear "Third World Symphony" or whatever, you know that this could be played in a rock format. You know you need to do it and you know you want it, and there's always been this drive in England. Keith and I, if we were to hit on one point musically, I would say that both of us are really very keen to play this type of music. My band, Carl Palmer's ELP Legacy, covered Pictures At An Exhibition on guitars and synthesizers--no keyboard. I'd been listening to this piece of music since I was seven. When I recorded it with ELP, because Keith liked it and Greg knew about it, we put some great songs into it. Greg worked really hard on it. When we went to record it as a band, I was over the moon. No doubt it was the greatest group for me to be in. There's nothing like getting off a plane at LaGuardia airport and getting into the back of a car where someone's requested WMMR to play the full twenty-three minutes of Emerson, Lake & Palmer's version of Pictures At An Exhibition back-to-back on live air. You think you've made it and you've got it right, because you're going to the country of blues and soul and you're delivering classical music in an English prog rock form. We were very, very proud that we were that different, and of course, it was natural, but we never knew that it was going to be as popular and as well-received as it was in America.
MR: Before ELP—maybe with the exception of The Moody Blues—I can't think of any rock groups that heavily emphasized classical music that became popular in the US.
CP: I'm sure there had been other Europeans. One of the groups that Keith and I really enjoyed was a French piano player called Jacques Loussier. It was a standup bass, a Steinway, and a regular drum set and all they played was Bach, but they played it in this jazz format which would just rock your socks off. You would not believe it, it would make you cry. Basically, it only happened here in Europe. It never really happened as big as when ELP did it, and ELP did it without guitars and brought it into America, with vocals and using keyboards as the main driving, melodic instrument. It was quite a big thing and I'm very happy that I've managed to use guitars now. As I said earlier, the players are of that virtuoso standard now that they can get their fingers around keyboard parts on guitar. I've almost completed the circle now. The only thing left for me to do would be to have a jazz quartet and play Tarkus and Trilogy in a jazz format.
MR: You also have a DVD coming. What will be its focus?
CP: I had to do something in regards to Keith's death. Time was running out, so I did three things. I did the album Live In America--I didn't even have a deal for it, I just got it ready, pressed it, found the last picture of Keith and me together and we sold it throughout my tour. I still haven't finalized a distribution deal for it or anything, we just didn't have time. Keith really died suddenly. I had no idea that this was as tragic and as close to what it was going to be. I decided that we had to do that. I then realized that the only way I could try to do something from a concert point of view to celebrate his life would be if I could have a concert and use a big video wall and have video of him on stage, have guests come along and put a program together, which I hoped would work, and it did. One of the things that Keith and I talked about was what I would be playing, what kind of music he would have been able to come and play on. I had a list of things like "Peter Gunn" I wanted to play; that was a piece we always used to jam on. It wasn't to happen, but I still needed to make the show as a dedication to him.
I managed to put it together at the Olympia Theater in Florida, and I had a lot of help from a lot of friends. Steve Hackett from Genesis, the guitar player, he came over and played on a couple of tracks. He played harmonica and guitar. I had Mark Stein from Vanilla Fudge...believe it or not, Keith really liked the old Vanilla Fudge. He liked all those moody keyboard intros and things. He thought all of that was very cool. I don't know if he ever met Mark Stein, I wasn't too sure about that. I decided to use a choir on a piece of music called "Jerusalem." That was a single by ELP that was banned by the BBC because in those days, they could say whether or not a piece of music was played on the radio or if you could go and perform it on the TV. They said is particular piece was sacrilege, that it belonged in the church and we shouldn't be playing it as a rock group. We were playing all the right chords and all the right stuff, but the BBC banned it in the seventies. In true ELP form we released it anyway as a single. It didn't do anything, but what a great piece of music. It kind of summed up prog rock to me because the words were tremendous, the music was just outstanding. Anyway, that was in the show and I got the IDA Children's Choir to come on and sing it.
One of the things Keith and I talked about one time was using some ballet with the music. When we toured with the orchestra, we thought if that went really well, maybe we'd start to build a show and introduce some ballet. I decided to use not ballet but did use the Center for Contemporary Dance in Florida. It's a small group of people, about five or six people, and I got them to dance on some things like Pictures At An Exhibition and a few odd pieces. All in all, we had an interesting show, a couple of things I knew Keith was looking at anyway. It was really put together around his thoughts and my band. Obviously, I wish I hadn't had to do it, I'd very much like if he were still alive, but that's not the case. There is a DVD and there is an album, and I also managed to produce a piece of artwork. You might want to go my art site, http://www.carlpalmerart.com. There's a piece on there called "Welcome Back My Friends To The Show That Never Ends" that I did for Keith. It's all done with LED drumsticks with two cameras going off at different shutter speeds. I feed it all into a computer and if we're really lucky we get a piece of artwork that is basically light, shadows, and reflections of me playing different pieces of music. Anyway, that's what I've managed to capture—the drum part of "Welcome Back..." with lights of different colors, and then I added some metallic paint to it. That was dedicated to Keith.
Whatever we didn't agree on in the past, whatever we've argued about, I tried to give him the best sendoff that I possibly could. I'm doing another concert here in March in England for him on the 5th; his son will come along and play. I've got two other really well-known people... I don't want to say who it is yet just in case something goes wrong, but they have committed. I've just gone on and done as much as I could for Keith Emerson, probably the greatest musician I've ever played with. I'm very grateful for the help I've had from a lot of friends so far.
MR: I was going to ask you about your art work.
CP: Please go onto the site and have a look. There are videos there and it's kind of self-explanatory. I've been doing it now for four years. I'm on my second catalog and I have a couple of books out. I donate "x" amount of all of the money that I pick up from artwork to charities, whether it be Camp Good Days, cancer, a donkey sanctuary, whatever it is I donate money to all of the time, and I'm very happy to do that. I have made one specifically for Keith—a 60" x 60" large piece and a smaller piece. People have bought them. I just wanted to try and end up the ELP thing as nicely and smoothly as I can.
MR: Carl, what advice do you have for new artists?
CP: I know if I said something to you today and you put it in print, I can tell you that in about a month, that won't be such good advice. There are some basic things, but today, the music business moves so fast, there's so much to look at and understand, whether it be streaming, downloading, whatever it is. It is so hard that, at the end of the day, the only thing I would say to any artist is whatever you do, make sure that you're an original artist, that you are somebody who has something original to give. If you do, eventually, you will ring the right bells and people will want to listen to you. Originals always last, original music will always be there. I would rather have a band of bad musicians playing great songs they've written than a band full of virtuoso players playing rubbish music. If something is original and you've written it the way you play, that, to me, is going to be the insurance that you'll need to survive in the world of music.
MR: What advice would you have given yourself when you were starting?
CP: I think maybe I should've tried harder at school and become a doctor anyway.
CP: To be honest with you, I've had a blessed career. In 1968, I had my first number one with The Crazy World Of Arthur Brown. I was eighteen years old. Then I had a number one single with Atomic Rooster called "Tomorrow Night." I recorded the original piece and before it got released, I left the band to join Keith and Greg, and Atomic Rooster had to re-record it with a new drummer. That was another single that I was involved with. Emerson, Lake & Palmer had a number one single with "Fanfare..." and, obviously, in other countries as well. Asia, as you know, had a number one single with "Heat Of The Moment" and the album. As far as a musician is concerned, I've been really blessed. I've had a lot of luck. I've worked hard but being lucky is another thing and I've been exceptionally lucky. I'm very grateful for it. To be honest with you, if it wasn't for America, I probably wouldn't be where I am today. I always thank America and I always look forward to playing there. I am European, I'll never be an American, I always want to come back home, but America has been so good to my career—just like Europe has. But at the end of the day, the success that I've had in America probably outweighs the success that I've had here in Europe. Obviously, success is what makes the world go 'round.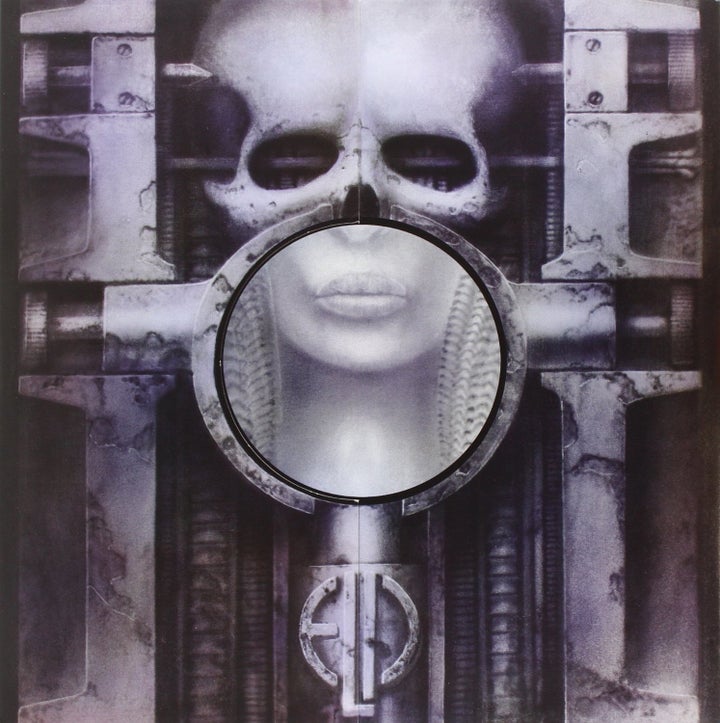 MR: With ELP catalog titles such as Brain Salad Surgery, etc., getting refreshed and expanded, what do you think the legacy of that music will be?
CP: To be honest with you, I really, sincerely believe that if anyone picks up one of those first four or five ELP albums, I think you'll hear absolute quality in the writing, in the performance, in the production. You'll hear something which was quite amazing, to the point where we couldn't sustain that level, and we didn't as you well know. ELP was really only at the top of their game for three or four years until we slipped into a "B" category. For a few years, we were so cutting edge it was frightening. I know that this music reeks of quality, originality; it's something that was different. I think the legacy that we will leave behind is the fact that this was true European rock 'n' roll. It wasn't guitar-based, it wasn't blues-based, it wasn't jazz-based. It was something else that we could give the world, and especially America, who have given so much to the world regarding blues and jazz. We actually moved forward in giving not only this new format of taking classical music and turning it into contemporary rock music, but ELP was probably also the blueprint of the prog rock era and the standard of that movement. America's had jazz and blues, and England has prog rock.
Transcribed by Galen Hawthorne
RODNEY PARKER & 50 PESO REWARD'S BOMBER HEIGHTS ALBUM EXCLUSIVE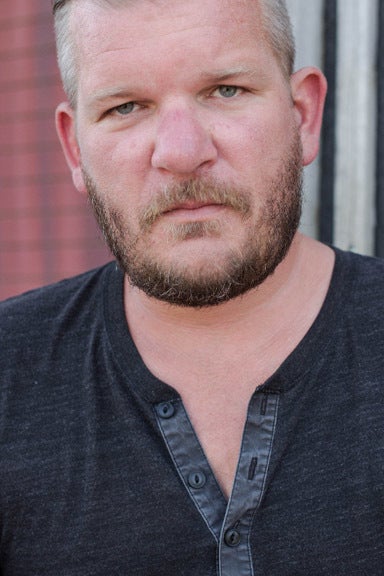 According to Rodney Parker...
"For me, this record is a sort of breakthrough. As I get older and also mature as a musician, I realize that the best music is made with an open mind. I think in the past I have been closed. Maybe a lot of us were. Closed to new ideas. Closed to new players. Closed to anything other than what I had already planned out in my head. Over time and especially on this record I have come to see how limiting that mindset is. Who cares what I had thought a song was supposed to be? Nobody. So with Bomber Heights the attitude was the opposite: Let's all write together. Let's see where the song takes us, and try every idea. Let's call up all these badasses we know and get them in the studio and see what they come up with. I think the end result is the best thing we've ever done. And I only want to make records this way from now on."
FIREBUG'S "FOR THE LOVE" EXCLUSIVE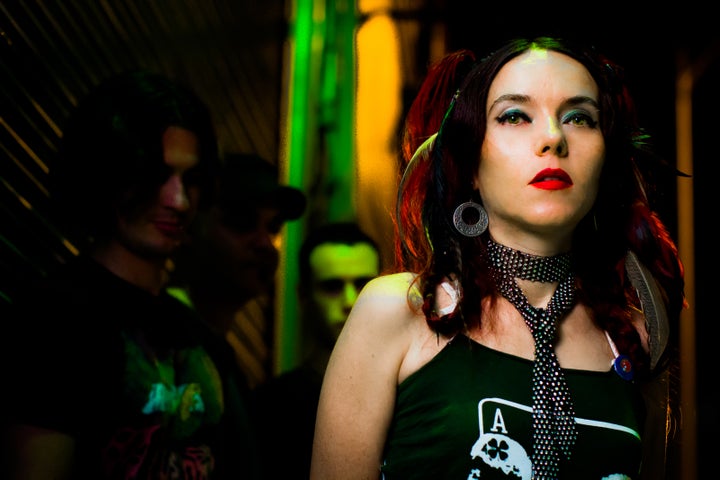 Firebug, a New Orleans-based band led by vocalist Juliette Tworsey and lead guitarist Jules Shapiro, share their new single "For The Love," which will appear on their forthcoming full length album Homeostasis, late 2016. The song was co-produced by Chris Goss (Queens of the Stone Age, Arctic Monkeys) and recorded at Rancho De La Luna in Joshua Tree, California.
According to Juliette Tworsey...
"We write songs about freedom and our eternal quest for it throughout the ages; the sounds and sights of 'nature' and how they affect us in everyday life; and the ever-changing urban landscape, and how that continual change affects how we relate to one another. 'For The Love' is about doing what you love, simply because you love it."
FRANCIS CHEER'S "FREE" EXCLUSIVE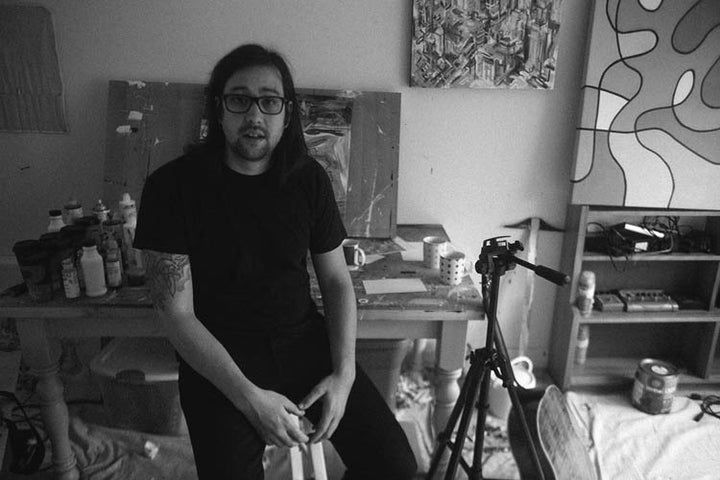 According to Francis Cheer...
"I wrote this song partly inspired by a quote I heard from physicist Lawrence Krauss, which was that "... the universe is the ultimate free lunch." It got me thinking about what it means for something to be free. As a word, it usually has positive connotations, or as an ideal it is something that we should strive towards. I started writing down everything that came to mind when I thought of it, wether that related to a person or a thing; or the universe as a whole. It migrated into being a musing over what is positive in general. For me it speaks to how clunky ideals can become in reality, and is meant to have a calm repetition sonically. Pedal Steel on this one is played by Blake Enemark [Northcote / We Are The City]"
HUNTERTONES' "ANVIL" EXCLUSIVE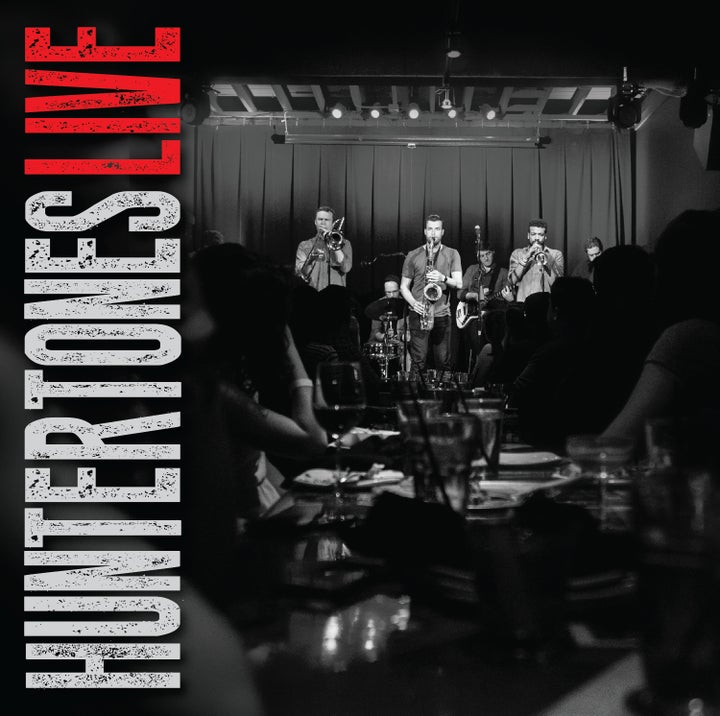 According to Huntertones' Dan White...
"'Anvil' has been the opener to a lot of Huntertones shows since we started playing it a year ago. The tune is based off of three melodic ideas and the horns carry most of the energy of the tune. I wrote the piece after a trip to Puerto Rico. It gets its name from a forest that I visited on the eastern side of the island called El Yunque forest [translates to 'Anvil']. The trip was for my best friend's wedding and that joy and energy inspired the themes and dancing rhythms. The piece also features harmonies from some music that I've recently been listening to. Some chords from 'Old Man' off of Neil Young's Harvest are part of the chorus, and some chords from 'Till it's done (Tutu)' off of D'Angelo's Black Messiah—a song about carbon pollution—are transition material out of the solo section. It combines styles and ideas from many different times and places but simply put, it's a groove tune that we all solo on and make our own."