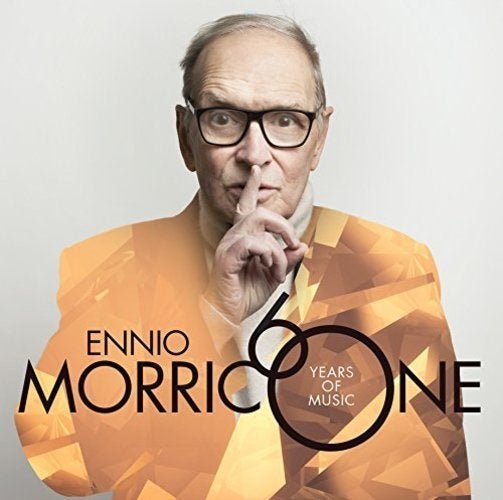 A Conversation with Ennio Morricone
Mike Ragogna: Ennio, last year's The Hateful Eight featured a critically-acclaimed Morricone score, which won you yet another Academy Award. It reminded us of what an amazing career you've had as an orchestrator, composer, and conductor. Your new album, Morricone 60, is a kind of "Greatest Hits" album. When you look at this body of work and what you've achieved, what are your thoughts?
Ennio Morricone: This is the results of more than fifty years of very, very hard work. During my lifetime, I worked so hard but I never thought about awards, accolades or recognition. Now that I'm working a little bit less by choice, I can see that all this hard work was worthwhile, because I have been recognized and I see that my music is appreciated all over the world.
MR: So many of your works were recorded over the years by various artists and orchestras. These days, what is your reaction when you hear the Czech National Symphony Orchestra perform your compositions?
EM: Hearing my pieces played by the CNSO that I have been conducting for many years is a great pleasure. With them, I can take the liberty to perform my original orchestration in different ways. I never change the original orchestration but I can sometimes take the liberty and they follow on the time, the beat, the speed of the pieces I composed many, many years ago.
MR: Some of your most famous works are attached to classic movies. How does your creative process begin when you're given a film or themes to work from? How do you approach composing these days and how has it evolved over the years?
EM: First of all, the film itself is already a kind of provocation. It's something that triggers something in myself. Sometimes I watch the movie or sometimes I just read the screenplay and I start thinking that I have to do something to fit into that kind of story or into that kind of film. Then there's the discussion with the director and the possible objections and criticisms that the director does to my own proposal. Sometimes out of this discussion, I find out something completely new. Sometimes when I speak to the director, I find some of these objections to be very insurmountable difficulties, but in the end, I always find the way to bring about something new based on all these discussions.
MR: To that point, are you ever surprised by your result? Do you ever think, "Oh my gosh, what have I created?"
EM: Yes this happens, but just when I see my music put on the film. Of course, I know the music very well because I wrote it, I composed it, I played it with the orchestra in rehearsals and I recorded it. But when I see the music applied to the final version of the film, I am always very, very surprised, and always very positively.
MR: Going back, "The Good, The Bad, & The Ugly" is an iconic "alternative" recording. You have been cited as an influence by many experimental musicians and bands. Was it intentional to be an experimental composer and push boundaries or was it just your natural style?
EM: Thank you so much for this very, very interesting and relevant question. First of all, it's always a choice to push boundaries. I always try to do that. Sometimes with film music, I have to stop that process because I have to keep in mind that that music was intended for a film. I don't want to go too far away in a way that makes it so the audience or even the director himself couldn't understand it. So there is always a willingness to push boundaries. But since the music is in service of the film, sometimes I have to stop before going too far.
MR: [laughs] That's wonderful. What advice do you have for new artists?
EM: My only piece of advice would be to study composition very, very well. There are a lot of so-called composers who actually haven't studied composition. If they want to be composers, they must study composition very, very carefully.
Transcribed by Galen Hawthorne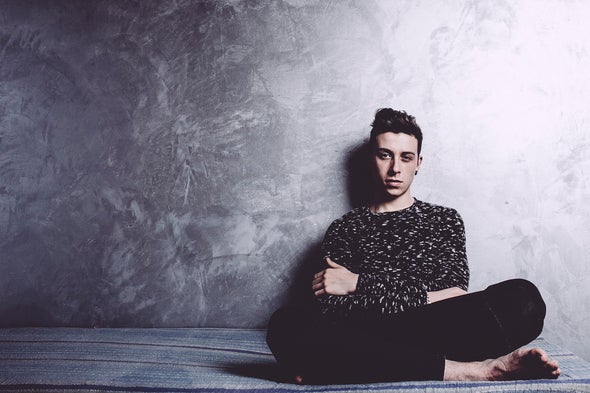 A Conversation with Alessandro Coli
Mike Ragogna: Alessandro, why did you choose music as your path instead of coding?
Alessandro Coli: Oh that's a great question! Well, I may just say I don't like sitting in front of a computer all day. 
MR: What's your musical history and who are some of your favorite artists and songs? What instruments do you play?
AC: I started getting really involved with music as I started listening to Queen. I was 11 or 12 years old when I still could hit Freddie Mercury's high notes. [laughs] Nowadays, after some years of listening experimenting that went from alternative rock bands such as Radiohead, Arctic Monkeys, Muse, etc. to R&B/soul artists like Ray Charles or Stevie Wonder, I enjoy the mainstream music way more. Drake and Shawn Mendes are some of my favorites now. I play the piano and a bit of guitar, I do it just "in house" for composing and demo recording though.
MR: You have a big hit with "I Betcha" in Italy. What's the story behind the song—its idea, composing it and recording it?
AC: "I Betcha"'s about a lost love and all its consequences, many times I like to portray my personal stories in my lyrics to get people feeling described within them. The song came out working in the studio with my friend and producer C-Rod. It all took an afternoon, as we got the idea we wrote it down, tried it, recorded it. Never loose your tempo.
MR: Were you surprised by its success and do you remember when you first heard it on either a radio or online station?
AC: Actually, yes, even though the song sounds fresh and suitable for radios and popular venues. It's like every time it happens, it just blows my mind!
MR: The video is sexy but tasteful. What was the shoot like and was it modeled after anything, maybe a movie or previous concept?
AC: I think the strength of the video stands in the strong colors, the room where I shot it was just so cool. It's the lyrics that shaped the concept. The key point is when the girl throws the wig at the camera. It's there when the whole "I Betcha" concept comes out 100%.
MR: What do you think about your past videos and singles to this point?
AC: I think they're an evolution after another of my sound. I like to see the "history" of an artist showing through the differences hidden in every album or single he releases. 
MR: You're considered a "singer-songwriter" but you're recordings are in the pop vein. How would you the artist describe your music? How do you see it evolving over the next few singles and albums?
AC: It's basically pop music, it appeals to dance, to mainstream, to alternative too. I like to think that my voice makes contrast on a smooth and sweet pop record. I think the following steps of my production will be maintaining the writing style but adding acoustic sounds more and more. I'd love to get more R&B in my future though.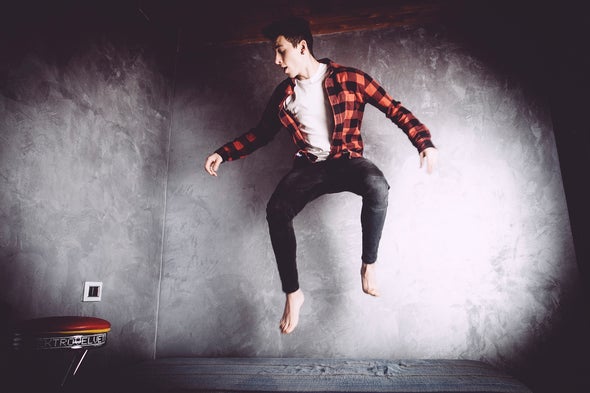 MR: So you, Justin Bieber and Shawn Mendes are in a room. What would you say to each of them?
AC: I'd be talking to Shawn, about his music probably, which I like so much lately. I'll have to congrat for "Let Me Love You" by JB too, it's a great track.
MR: Who are some Italian contemporaries we should also be aware of and do you have friendships or relationships with any of them? And overall, what is the Italian music scene like in 2016?
AC: Well, I really like some of them, Marco Mengoni's great, Francesca Michielin too. They're mainly doing national hits, even though they're trying to extend their music abroad. The Italian music scene now is fully based upon trying to emulate American productions, that inspired me into coming to America.
MR: What do you think of the US music scene and why do you want to have a music career here?
AC: The US music scene is just so vast. It's huge, there's space for new artists, new fanbases every amount of time and, the thing I appreciate the most, it's always evolving and finding new ways to develop music. I want to have a music career here because it's the scene that rules all the pop world. In every part of the world, if you want to make something really footstep with the times, you gotta relate to the American music stream and being part of it would be amazing.
MR: Alessandro, what advice do you have for new artists?
AC: Being a new artist too I have some hot tips for new wannabes. One: Every artist should sing what he feels good with. There's no way a singer can perform a song in a way that can reach people's heart without being the first one feeling it. Two: Don't trust people that promise impossible things, in this business, these are easy to find people. Three: Expose your character, every artist hides something different from the mass and consistent with his music. These are the things that people caption. Four: Make it happen, promote it at the best of your possibilities.
MR: What is the followup single to "I Betcha" and when is the album coming?
AC: The next single is programmed for January 2017 and it's called "Good Girl." You should be expecting an album for Easter.
MR: Are you having fun so far and how jealous are your best friends?
AC: I'm having a lot of fun, my last round in New York was just amazing, being interviewed on radios, TVs, meeting people from the industry, great times. My best friends aren't jealous at all, they're happy for me. The jealous ones aren't friends.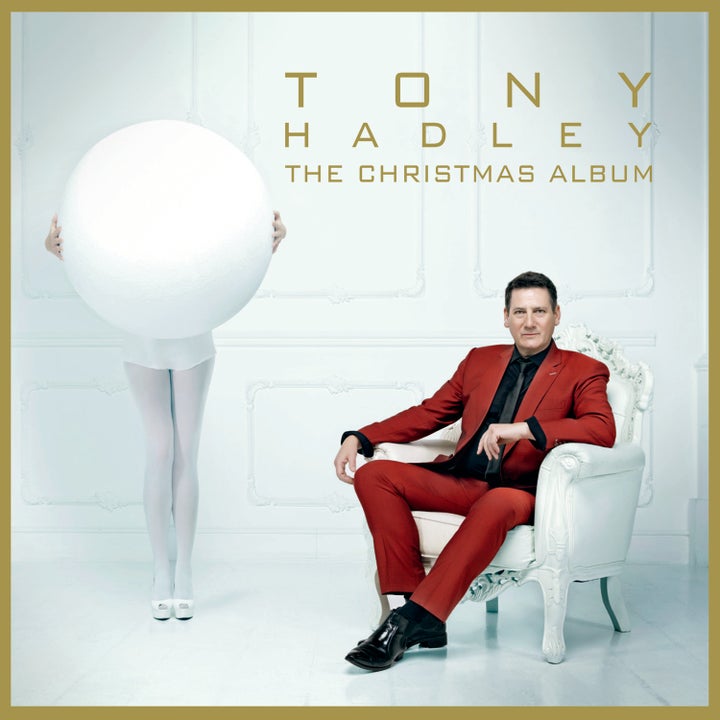 A Conversation with Tony Hadley
Mike Ragogna: Tony, The Christmas Album has 18 tracks. Just how much do you love Christmas anyway?
Tony Hadley: Christmas, for me, is the best time of the year. It's when all the phones and emails stop, and it's simply about spending time with family and friends, but for me, most importantly, my children. I just love the spirit of Christmas and what it's all about.
MR: Can you share a couple of Christmas memories? And what was your favorite gift of all time? What's the best gift you ever gave and to whom?
TH: I remember the best Christmas present I had as a child was my first proper bike.  It was my pride and joy! Latterly though, my daughter Zara was due to be born on Christmas day but arrived early on 21st of December so this is definitely the best Christmas present I've ever had! I love shopping for Christmas presents…the decorations in the shops and all the Christmas songs playing in the stores really add to the excitement of Christmas. I think the best thing about buying gifts for people is actually watching their faces as they tear off the wrapping paper! Of course, I always like to buy my friends a pint in the pub on Christmas morning too!!
MR: I imagine, like the rest of us, you grew up on most of these Christmas songs. But how did you come up with this particular list and which feature your favorite performances?
TH: Listening to Sinatra and Tony Bennett over the years was always going to be a huge influence on my song choice. The classics are there on the album, but also some interpretations of more recent Christmas songs. If I had to be forced to choose, I think my favorite is "Ava Maria."
MR: Did Spandau Ballet ever consider or come close to releasing a holiday album?
TH:  No!  It's not something we ever considered.  
MR: Your vocals on Spandau Ballet recordings are some of the most memorable of pop music. Did you have vocal training and what do you do to keep your vocals in shape in 2016?
TH: I studied with Pamela Dodds, a well-respected Canadian opera singer, who lived in London. She was a fantastic teacher and I still use her techniques to warm up.
MR: Tony, what advice do you have for new artists?
TH: It's so important as an artist to have total belief and conviction in what you do, the music business is incredibly hard and fickle, probably even more so today. Make sure as a band that any internal agreements are fully legalized by a reputable lawyer, even though you might be the very best of friends. Make sure you enjoy every minute of your success as you never know when it might all come tumbling down and in saying this, make sure you get the best financial guidance!
MR: What was the best advice ever given to you?
TH: Freddie Mercury was a lovely man and a fantastic singer and performer, who gave me as a young singer some very sound advice, the most important was to be supremely confident, try not to let the nerves get to you too much and never apologize on stage.
MR: The Spandau Ballet hit "True" became a worldwide classic. The group had many hits but why do you think that particular recording resonated the most? And which is your favorite Spandau Ballet recording and why?
TH: "True" was a very different record for Spandau, we recorded it in Nassau Bahamas and that laid back beautiful island definitely had an influence on the sound of the song and the album. The song has a very Al Green kind of sound to it and just connected with people in a way, I don't think any of us really imagined, it was #1 in 21 countries around the world and Top 5 in the USA for 4 weeks. My favorite Spandau song is "Through the Barricades," the lyrics and melody are just amazing and I never tire of singing it.
MR: That's my favorite as well. Beyond the Christmas album, are there any plans for more solo albums? How about Spandau Ballet recordings?
TH: I'm always writing and have been working on a new solo album for sometime. I try to listen to as many new artists as possible—my 9-year-old daughter is a big influence—and the aim is to orchestrate all of the new album.
MR: What does the future bring for Tony Hadley?
TH: Lots of festivals and shows around the world, a new album and having just finished playing The Royal Albert Hall with the fabulous Tony Hadley band and a huge 40-piece orchestra, I'd love to do more shows within that orchestral environment.
NADIA WASHINGTON'S "HOPE RESURGENCE" EXCLUSIVE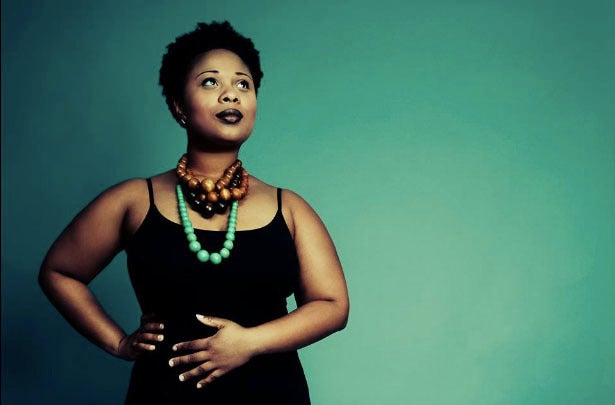 According to Nadia Washington...
"'Hope Resurgence' is a song that heralds the end of a time of uncertainty, and humbly acknowledges that the dark times are necessary for us to be sincerely grateful for the times of joy and light that will soon come. With the world being in such a frantic state, I want this song to be a reminder that if we continue to hope and fight for change, in our personal lives, in our communities, in politics, in social justice, then, eventually, we will see the world change for the better. In these weary times, keep pushing, keep dreaming, and keep hoping."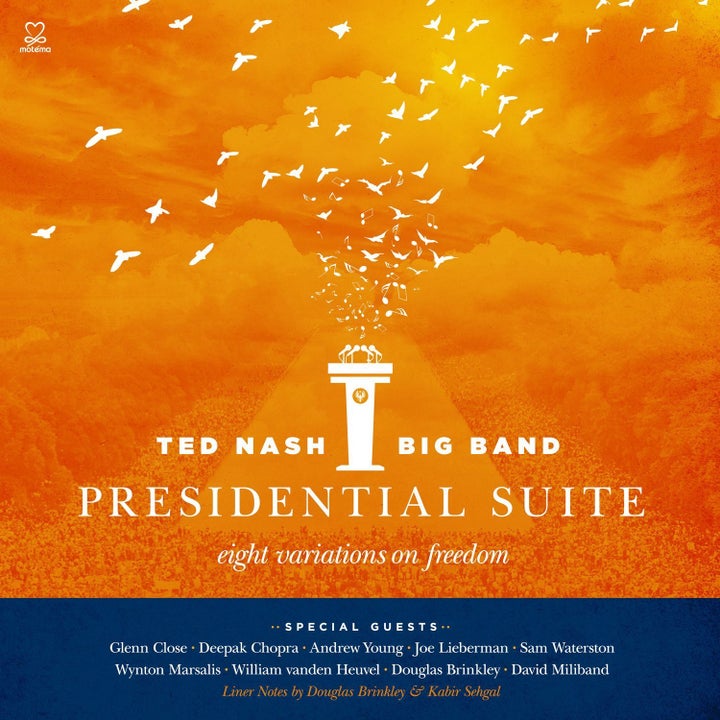 A Conversation with Ted Nash
Mike Ragogna: Ted, your new album Presidential Suite - Eight Variations On Freedom's music integrates political speeches by JFK, FDR, Ronald Reagan, Nelson Mandela, Churchill, and others. What prompted you to create such a project?
Ted Nash: The composition was commissioned by Jazz at Lincoln Center for a concert in 2014, which was it's premier. I was looking for a concept that would give me some creative fuel. I found it in great paintings for my Portrait in Seven Shades piece and again for my Chakra release. For Presidential Suite... I chose political speeches. As I listened to perhaps hundreds of speeches I realized that the ones that moved me the most dealt with the theme of freedom. Certain speeches, like LBJ's The American Promise, brought tears to my eyes. I read later that when Martin Luther King heard this live, he cried. Nehru's inauguration in 1947 was a very strong moment in India's history, and you could feel this in his delivery. It gave me goose bumps. It's the same with Mandela's inauguration in 1994. It is extremely colorful and expressive. Beautiful poetry. And extremely musical.
MR: Creatively, what were the arrangement and production challenges?
TN: Great oration is so musical and I wanted to capture the melodic nature of it and turn it into music. I did so by transcribing the speeches for their actual pitches, creating the thematic material which I later set into a context the represented how I felt about the speaker, and the era and location where the speech took place. When people speak they don't stay in one tonal center. Most music you hear stays in particular keys. This material I ended up with did not suggest specific keys, and the challenge was then to figure out ways to shape it and give it performable musical life. I do have to say that having such an incredible group of musicians putting their heart and soul into this music is a blessing. And by knowing these players so well—most of them are my colleagues from the Jazz at Lincoln Center Orchestra—made it even more personal as I could arrange the music to fit the strengths and specialities of the individual cats. Like for Mandela I created a South African reggae vibe and I could only imagine Chris Crenshaw singing this. He did an incredible job.
MR: What are a few examples of how these historic figures touched your life and why you feel they're important to culture?
TN: This project is deeply personal to me. It is about the fight for freedom and equal rights. My parents were civil rights activist and the idea of freedom and human rights has always been a big part of my upbringing and I think their views have always guided my life and my choices, what's important to me. My parents were such welcoming people. Our house was an open house to people of all backgrounds. You could walk into one of our many parties and meet Carmen McCrae, Bobby Seale, Ivan Lins, Eldridge Cleaver, Charles Garry, Jean Seberg, or Sonny Criss. There were meetings, jam sessions. As wild as this seems, my folks were also very responsible parents.
I remember when I was three years old walking into the living room. My Dad was reading a newspaper and crying. I asked why he was crying—as I don't think I had seen him do that before—and he said it was because someone had killed the president. That was November, 1963. I understood that this president, whatever that was, must have been an important person. This is definitely a very personal reason why I chose JFK's "Ask Not" speech for the recording.
MR: Your album includes appearances by actors, politicians, spiritual leaders, etc. How did each contributor enhance the project?
TN: On the premier, actor Charles S. Dutton did a very heartfelt job reading the excerpts. For the recording, my producer, Kabir Sehgal and I decided it would be powerful to have a different person read each of the excerpts. In most cases, the reader had some direct connection with the original speaker or speech. Like Joe Lieberman, who, as a teenager, heard JFK's first inauguration, the catalyst spurring him to choose to go into public service. Or Deepak Chopra, who as a boy admired Prime Minister Jawaharlal Nehru and met the Prime Minister when he visited his hometown in India. Another example is Douglas Brinkley. He edited the Reagan diaries. And William vandal Heuvel is the former Chairman of the Roosevelt Institute and the founder of the Four Freedoms Park. Another powerful example is civil rights leader Andrew Young. He was a friend of Mandela. Mandela applied what he learned from America's civil rights movement to the antiapartheid movement in South Africa. In all of the cases, the guests brought a very personal and meaningful touch to their contributions on the album, for which I am very grateful.
MR: Wynton Marsalis is among the musicians. How do you feel his performances and style add to Presidential Suite…?
TN: Wynton, besides being one of the greatest trumpet players that every lived, is such a supportive person. He commissioned me to write this for the band, and we premiered it in 2014, and also performed it at the Kennedy Center. We continue to play movements during our tours around the world. Wynton and I grew up at the same time and have many similar experiences and values. He said this in reaction to the piece: "His [Ted's] family was in the civil rights movement and they were very involved…and that's always very much a part of him. The children of the 60s, you know, we have that in us. But with him it had a particular type of affect on him. It all shows in the speeches that he chose, the depth of his music and the seriousness of it. Hey, he's for real." That's the kind of love, and understanding we all have of each other. Wynton soloed on "The American Promise (LBJ)" and explored the complicated chord changes and form, much like LBJ addressing and navigating through a difficult time in our history: with optimism and intelligence.
MR: Since we're in the midst of a presidential election, what are your thoughts about this one in particular?
TN: To begin with, Presidential Suite... could not have come out at a better time. Originally, I didn't plan on the release being this late. But as the project grew in stature, like adding the guest readers, and having wonderful, extended notes written by CNN historian Douglas Brinkley and best-selling author Kabir Sehgal, it became clear that this was more than just a recording of some big band music. It was a larger statement. Once I understood this had the potential to move people on a political level, it was natural to release it as people are searching for inspiration at a time we are certainly not getting it from our candidates during this election. People should look to their leaders for inspiration and guidance. It seems now we are looking for entertainment.
MR: Do you feel Presidential Suite… possibly might influence its listeners into better election choices?
TN: I hope people, after hearing the speeches, will see not only how far we have come in terms of human rights, but also how much we still have to do. As far as election choices, that might have to involve having more parties and taking them seriously.
MR: What else are you working on?
TN: I have just released the first vintage of my wine, Two Notes, (http://www.twonoteswine.com/), a project I share with another jazz musician, Kristen Lee Sergeant, who just released her first album, Inside Out. I have written a screenplay that addresses a true story taking place in the late 1960s, involving my family's relationship with another family whose patriarch, Hakim Jamal, was a cousin of Malcolm X. It was quite a story. My mother wanted to write a book but passed away before she did. She gave me her notes and I decided to write a screenplay.
MR: What advice do you have for new artists?
TN: Once you have the technical and creative tools it is important that you use these to express something personal. Don't be afraid to be yourself. You have to also trust that you have made the right decision to be an artist. Don't look back. I will only slow you down.
MR: Are there any other big picture projects that you're considering approaching?
TN: I have a specific project in mind, one that will be a challenge, but one I am excited about and ready to take on. It is based on the concept I used to compose the music for Presidential Suite.... As discussed earlier, I transcribed the actual pitches of the speeches and then established thematic material, a context, and harmonic support to create the pieces. The process had me come up with musical themes and environments I would not have otherwise discovered.
Back in June, I invited one of my favorite musicians, drummer Matt Wilson, out to Maggie's Farm, the recording studio in Pennsylvania where many great Palmetto Records albums were recorded. We recorded three hours of completely improvised music. I will later transcribe it and compose music based on these improvisations. A kind of backward approach—the compositions come from the improvisations. It's exciting because I have no idea what will come from this.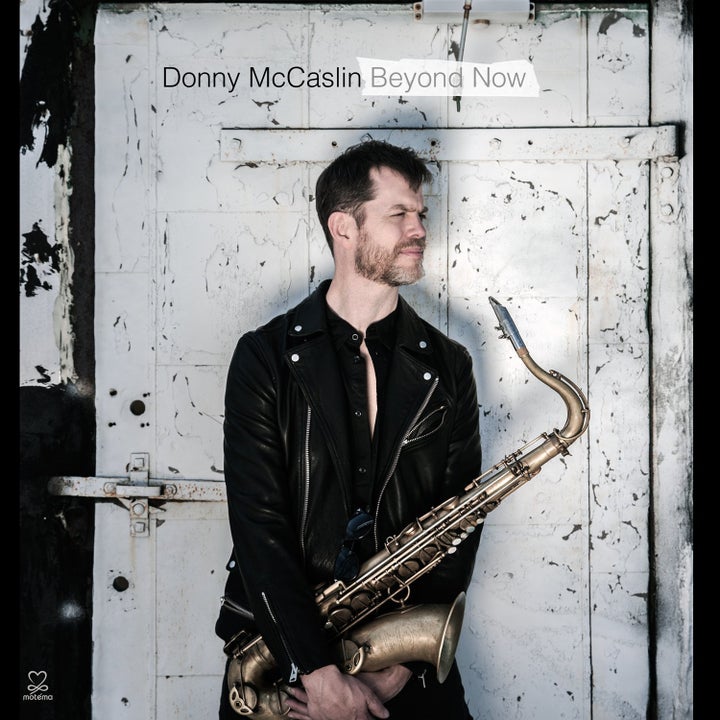 A Conversation with Donny McCaslin
Mike Ragogna: Donny, you worked with David Bowie on his last studio album, Blackstar, and are releasing a tribute to him, Beyond Now, that was influenced by your collaborations. What was it like to be in a creative process with David Bowie?
Donny McCaslin: It was inspiring. He provided these great songs and invited us to bring our voice to them. He was always very focused when we worked. I could feel it the moment he walked into the room the first time I met him. Along with that focus there was a calmness that he exuded. I loved how he and Tony where so affirming and positive about what we where doing with the music. It encouraged us to fully engage with our creativity and imagination. Couldn't have been a better environment to create music in and David set that tone from the start. 
MR: What did you learn about David Bowie during the process? Any personal observations or were any assumptions reevaluated? 
DM: I learned what a generous, funny, and intelligent person he was in addition to being a visionary artist. He was also an intuitive musician who was able to process a lot of information quickly and was a hard worker.
I learned later that while we where making Blackstar, where a typical day was 11am to 4pm, he'd then meet with Henry Hey—the musical director of Lazarus—and work on the music for the play, and then that night must have listened to what we'd recorded before returning to the studio the next day. He was in a period of tremendous artistic output when we worked together
MR: Are there any anecdotes or stories you can share about your studio experiences, interactions with or just being with David?
DM: It was great sitting in the studio and talking about music, literature, world politics, or whatever came up. David and Tony Visconti have a lot of history together and they told us stories about there time in London and Berlin and about music that had influenced them at various points along the way. Tim Lefebvre and David had a great banter going back and forth so there where a lot of laughs. He created an environment where we all felt comfortable and relaxed but also focused on the work at hand. 
MR: As I mentioned, your new album Beyond Now was inspired by David Bowie and is dedicated to him. You also use Blackstar's musicians Tim Lefebvre, Mark Gillian and Jason Lindner. It must have been an emotional experience to reassemble that group for your own project.
DM: Tim, Jason, and Mark have all been in my band for 5 or 6 years now. We'd made two records together—Casting for Gravity and Fast Future—prior to working with David on Blackstar, so Beyond Now is a continuation of what we've been doing but with the added experience of working with David, which was profound for all of us. It was emotional making the record, especially recording "Warszawa." I wanted to make sure we got the emotional gravitas that was needed after everything that's happened.    
MR: What was the creative process like? How did it parallel how the group approached Blackstar?
DM: In terms of the original songs they were all written in the summer of 2015, a few months after finishing our work on Blackstar. David's music was still very present in my mind as I sat down to write and could feel it's influence in what came out. We then started performing the songs live and worked on tweaking them as needed. Beyond Now's producer David Binney weighed in on the songs as we worked towards the recording dates in April of 2016.
The process did differ from Blackstar in that we never performed David's material live prior to recording Blackstar. He sent me demos he'd made at home which I distributed to the band. Jason, Tim, Mark, and I got together once before the first day of recording to run through things and then we hit in the studio with David. 
MR: From the artist's perspective, what are your favorite songs or moments on Beyond Now and what were some of the challenges bringing the album together?
DM: The song "Beyond Now" is special to me as it's primary influence was one of David's songs. Also "Shake Loose," "FACEPLANT," and "Warszawa" come to mind as favorites although if you ask me another day I might list other songs! Overall, I'm very happy that we captured the deeper level of interplay that the band has gotten to. When we play live there's a spirit of rawness and abandon that happens and I needed that to be captured on this record. 
It was more of a logistical challenge this time in terms of setting up the studio the way we needed to get the sound just right. Mike Marciano, Nate Wood, and David Binney, all did a great job getting that into place. 
MR: Beyond Beyond Now, how do you feel your affiliation with David Bowie will affect your music moving forward? Do you plan on continuing to record with Tim, Mark, and Jason?
DM: I'll always be grateful for the experience of working with David. His fearlessness as an artist, the way he continued to challenge himself and kept moving forward, growing and pushing boundaries, will always stay with me and be an inspiration. I do plan on recording more with this band as there's a great chemistry and shared history that we continue to build upon. I have so much fun playing with Tim, Mark, and Jason and it feels like there's more for us to do together.  
MR: What advice do you have for new artists?
DM: Pay attention to your instinct about what kinds of music move you. Don't worry about genre or category but move through everything with an open, inquiring mind. Continue to be a student of music as that study will keep informing and enriching your musical vocabulary. Pay attention to what's going on inside yourself and try to balance the hard work you put in on the instrument with taking care of your mind, body, and soul.
Also, stay informed about the business side of music. Currently, music is being devalued and we all need to be on top how this develops and we need to advocate for the for rights of those who create music and art so they can make a living.  
MR: What do you think David Bowie's impact on music was and how do you predict it will be viewed in years to come?
DM: David's impact on music has been felt in so many ways. What comes to mind is that he was so stark in not being defined by one particular genre or sound, and to a degree, that diversity has become more acceptable and prevalent for artists today. Though what was consistent across the board was artistic integrity. So the idea that as a musician you could explore TRULY different styles/genres over the course of a career while applying an overarching artistic approach—and image/identity/persona—to each phase of your career was transformative. He was one of the first artists to demonstrate such stark differences in his own music. The impact of that and his musical legacy will be felt forever.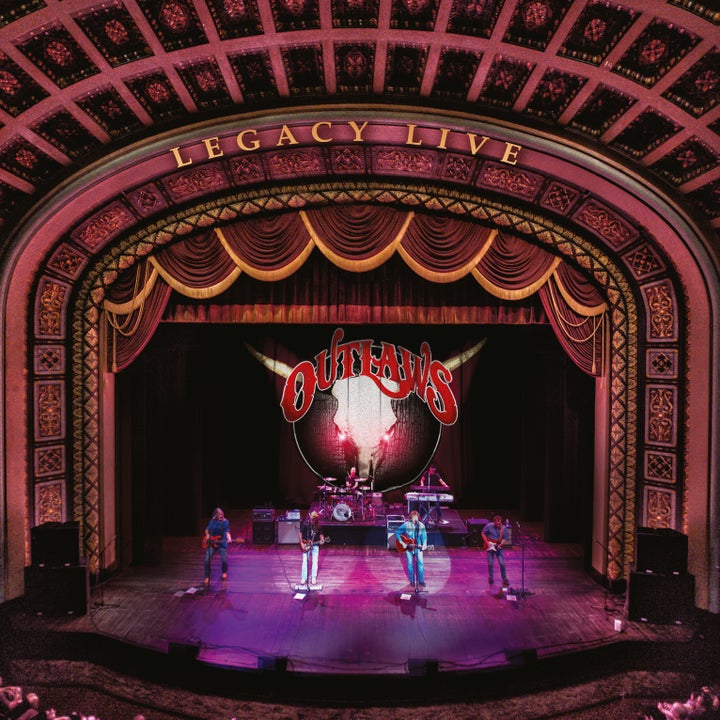 A Conversation with The Outlaws' Henry Paul
Mike Ragogna: Henry, The Outlaws are releasing Legacy Live, a double disc recap of hits and fan favorites of over 40 years. Can you believe it's 40 years?
Henry Paul: It seems like only yesterday that The Outlaws were living in a Cocoa Beach motel and playing five sets a night in the bar downstairs. But when you add up all the miles you've traveled, all the shows you've played, and all the friends you've lost along the way, you realize that the band's humble beginnings were a lifetime ago. We dedicated this new double live album to the memory of our fallen bandmates and documented their shared musical legacy with respect and care.
MR: The Outlaws' legacy includes big radio hits like "There Goes Another Love Song," "Green Grass And High Tides Forever," "Knoxville Girl" and "Freeborn Man" as well as newer songs such as "So Long" and "It's About Pride." What is the perception of "success" for the band in 2016 versus when the group started out, when the music business machine to break and sustain an act was more methodical?
Henry Paul: First of all, I think the album It's About Pride fits very well stylistically with the first three albums. That was the goal when we set out to write and record new Outlaw music. I think success for us these days is more a matter of making sure everything we turn out is of the highest quality, that our live performances continue to be genuine, energetic, and musically well played, while we embrace our fans and in the process create a communal and family like environment amongst them. I also think our charity efforts for MusiCares is a very important part of our ongoing commitment.
MR: From your perspective, how has The Outlaws and its music evolved over the years? What are the relationships or dynamics like between band members?
HP: I think The Outlaws musical personality is uniquely specific and staying in character with what that represents is of paramount importance. There is always room for growth as a songwriter and in that lies the opportunity for change. The members of The Outlaws today all have tenure in former associations with the group and we enjoy decades of musical collaboration and shared success. We've all been friends for many years.
MR: Are there additions to the stage act that are only possible in 2016? 
HP: The Outlaws are a stand up playing and singing band that employ no gimmicks or showy stage antics. The hallmark of the band was, and still is, musicianship and vocal excellence. Singing in three and four part harmony takes concentration as well as the intricate musical passages. I think having grown as people and putting the music first every night has made us a much better band for 2016 and beyond.
MR: What are some of the most satisfying aspects of playing live? How about the creative and recording processes behind making studio recordings? 
HP: Playing live gives you the joy of seeing people smile and have fun watching the show. It's the reward for all the effort that's been put into the music. Writing new songs and making great records on them is an opportunity to share life experiences and make new memories.
MR: Giving a few examples, what do you think it was about some of The Outlaws' hits and classics that resonated with your original fans? And what's the story behind covering the 1948 standard "Ghost Riders In The Sky"?
HP: Many of these songs go back to when the people in our core audience were in junior high, high school, or college. The memories surrounding these songs make them a large part of these people's lives. To quote a familiar phrase, "They were the sound track of their lives." The song "Ghost Riders In The Sky" was recorded late in the Arista record relationship and was an idea Hughie [Thomasson] brought to the table. The haunting imagery in the lyric, and the western musical character of the song made it a great fit for the band.
MR: I believe the band's history includes Ronnie Van Zant successfully shopping The Outlaws to Clive Davis for his new Arista Records, his revamp of the old Bell Records. Considering the acts he was signing, do you think Clive actually "got" The Outlaws' music? And what is the story behind the signing?
HP: We opened a show for Lynyrd Skynryd in 1974 after the release of their first album and Ronnie saw the band and told his manager about the group. His manager took us on as a client and partnered up with our then manager. They were able to generate interest from the major labels and we wound up signing with Arista. I think Arista wanted to get in on the "Southern Rock" phenomena and we were in the right place at the right time with the right musical style. I thought Arista got The Outlaws and did a great job breaking the band in the then popular Album Oriented Rock [AOR] format. We never had the really big pop radio hit like "Sweet Home Alabama" or "Ramblin' Man" and we never crossed over to the hit radio format. It kept the Outlaws in more of a cult status but we were able to tour with great success because of the exposure we got on rock radio.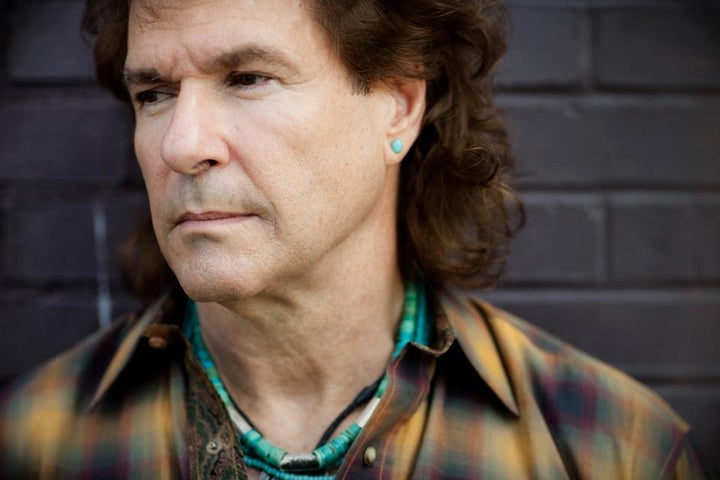 MR: To this day, Tampa proudly claims The Outlaws as one of its finest exports. What were those early days kicking around Tampa like?
HP: We played a half a dozen clubs in Tampa and caught on in the north Tampa bar scene with the collage crowd from The University Of South Florida. Our legions of fans grew until we were packing local clubs and making a name for ourselves. We invested in things like an equipment truck and an audio system so that we'd be ready if our break should ever come. It was a fun time and a very simple time compared to where we were headed.
MR: Which Outlaws songs—hits or otherwise—are your favorites and why? And which songs do you think you now play better live than their original studio versions?
HP: I love playing "Hurry Sundown, "Freeborn Man" among many others but I think a highlight for me is playing "It's About Pride". To see the audiences reacting to the message in the lyric and the musical style of the song that showcases the lead guitar players is custom made for Outlaws fans.
MR: What do you think about Southern Rock these days? 
HP: Maybe I'm a bit jaded having shared the stage with the original versions of the great southern bands, but there was an aggressive style of play that we all employed, and a reckless approach to our performing style that defined who we were. The Allman Brothers Band, Lynyrd Skynyrd, The Marshall Tucker Band, The Charlie Daniels Band and The Outlaws from 1972 to 1980 was a magical musical moment for us. We all shared a unique bond both on and off the stage. That was our time.
MR: The name of your album is Legacy Live so it's obvious you guys have been thinking about your place in music history. What would you say that is? Which contributions are you and the band most proud of?
HP: Well, I think we're most proud to have been a part of the southern rock phenomena. I think we had our own unique musical personality and this live album gives us a chance to put that personality on very detailed display. Legacy Live addresses the individual songwriters and singers who started out together back in the early '70s and documents their music in very respectful terms some 45 years later.
MR: Henry, what advice do you have for new artists?
HP: To always remain true to your self and never compromise your artistic vision.
MR: Henry, what advice would you have given the band when it was first starting?
HP: I think we all could have used more communication skills. We never really addressed things that we're problematic and dangerously damaging. I wish we were all alive today to continue to play and sing together.
MR: Given the reality shift that happens when a band has big success, I know the internal toll it can take. Was that partly the reason why you left The Outlaws after the group's third album? 
HP: I think my leaving the band was a decision that was motivated by many different reasons. Going back to my last statement, I think we could have solved a lot of our problems if we had just communicated more. The old saying "things happen for a reason" probably applies to the band doing what it did. I went on to start the Henry Paul Band and record Grey Ghost with a wonderful group of guys. The same can be said for starting BlackHawk some years later.
MR: And what do you think about the bodies of work of your groups The Henry Paul Band and BlackHawk?
HP: I think the Grey Ghost album has stood the test of time very well. BlackHawk's first album is a very uniquely beautiful and original album of which I'm very proud.
MR: What else are you or The Outlaws working on? Are there plans for a new studio album?
HP: We're writing new songs for a new Outlaws studio album to be recorded early next year.
FOUR STAR FATE'S "SHAME" EXCLUSIVE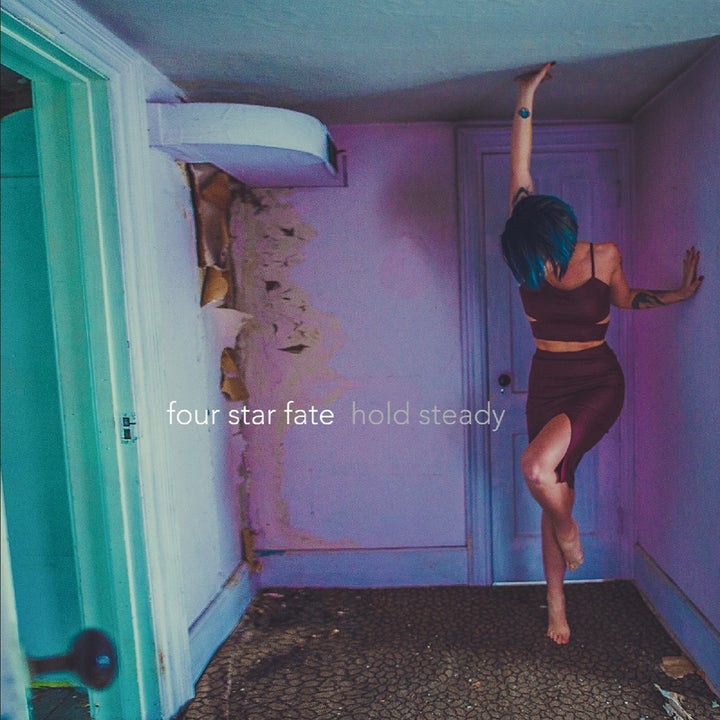 According to Four Star Fate's Timothy King...
"'Hold Steady' the first full-length album from Four Star Fate is being released this November. It's a time capsule—it's about all of us, and what we were going through as we recorded it. We evolved our music from four individuals who love to make music together, into our distinct sound; our collective 'voice.' These songs are about what we believe in, what we want our lives to be, who we want be, and the type of world we wish for. It's part pop, part heavy, part alternative, part kitchen sink, and ALL who we are. Hear our joy, our sorrow, anger, and determination. Just crank it up. We're pretty sure you will hear yourself in there, too."
Here's the link to their first single, "Shame."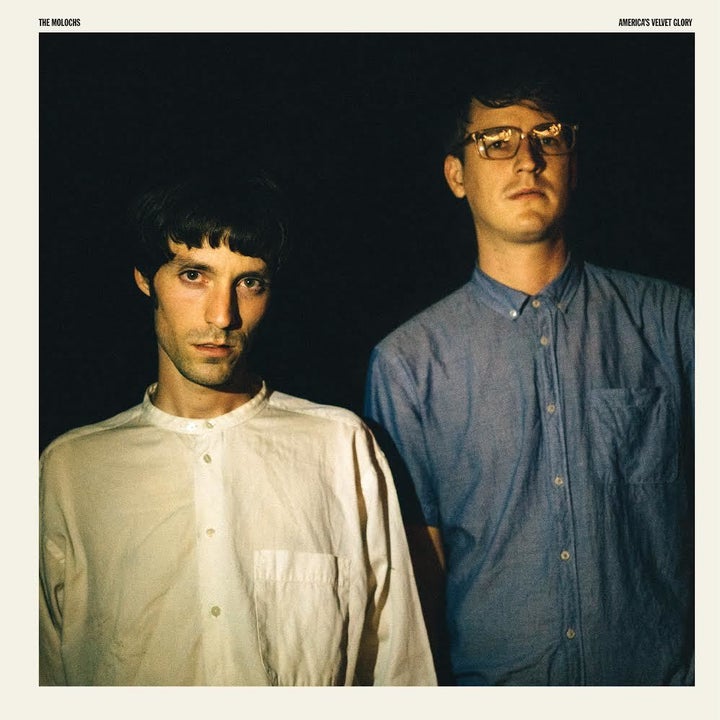 A Conversation with The Molochs' Lucas Fitzsimons
Mike Ragogna: Lucas, it seems you're in a never ending battle for truth, justice, and anything BUT the Molchian way! When did your fascination with the creature Moloch begin and how does its fictional existence motivate your creativity?
Lucas Fitzsimons: Probably when I was young and lonely and starting to reach out for some kind of meaning. I only can say something like that in hindsight, though, as everything back then was purely instinctual AKA accidental. I wouldn't say I had or have a fascination with Moloch himself, as much as with the context I read about him in, which was Ginsberg's Howl. It all happened a time when i looked at the future and couldn't see something concrete—whether it was in my personal life or in the world. I got into the beat writers and they made me feel like I didn't have to look into the future anymore. 
As for the fictionalized idea of Moloch and Howl, specifically, it gave me a surge of energy to live and create in a way that was solely based on my own needs and my own personality. Ginsberg's use of Moloch is to describe a society of growing complacency, boredom, cultural homogeny, lack of creativity and most importantly lack of personal identity. He was writing this in the '40s and '50s as he watched suburban culture growing, etc. It's something that still exists today and we have to fight against it to preserve any kind of true fulfillment in life. i think a lot of people will live in this world and die without any real fulfillment—which is a very pretentious thing for me to say. 
MR: On your new album America's Velvet Glory, there seem to be creative influences such as Jonathan Richman, Lou Reed, Syd Barrett, and even Bob Dylan. Who were your actual musical influences?
LF: Well, the thing about the album is that it contains songs written between the year 2012 all the way up to sitting in the studio in October 2015. In that period of time I was possessed by many different influences. the ones you mentioned are a good start, except maybe for Richman. He was someone I never delved into but always was compared to. I think he and I probably listened to a lot of the same stuff—his writing style, especially with early Modern Lovers, is so unique i could never touch it. I think Dylan has always been a huge influence on my songwriting because I, too, became a devout excavator of old traditional folk music, be it blues, country, mountain... I got very into the folk scene of the '60s and into Dylan's sort of mythical journey as a budding songwriter into a pop superstar. I could see that his songs were so basic and direct, and that's all I wanted to do for a very long time. I still feel that way, really. 
In terms of actual sounds on the record, the people you mentioned—Lou, Syd, Dylan—were definitely in my mind. The Kinks and Stones, too. Aside from '60s influences, however, I was very into artists from the later decades like the Go Betweens, Nikki Sudden and the Jacobites, The Clean… These, too, are artists who interpreted the same musical and artistic legacy that, in my opinion, we interpret on America's Velvet Glory. 
MR: You've had a history of experimenting with various musical genres such as hip-hop, punk and folk. How would you describe where you've landed musically and what is your creative process like? How do you and Ryan Foster creatively interact? And what's it like working with engineer Jonny Bell?
LF: I don't think I could ever really 'land' anywhere musically. I think I move through things and maybe carry them with me for a while and then move on and then sometimes I pick them up again at a different time. with that in mind, I'm at a very different moment right now than I was a year ago while recording AVG. I had a period that just ended of about 3 or 4 months where I listened almost exclusively to Hard Bop and spiritual jazz records. It was almost like a vacation for me or a cleansing. I'm just now to starting to move into things that I feel will influence the sound of the next Molochs album. The creative process up until now has mainly consisted of me writing songs on my own, as if I were to perform them alone on an acoustic guitar, and then I bring them to Ryan and we figure out how to make it a full-band number. It's essential for a song to have it's unique identity at a very early, raw stage, otherwise it gets too unbalanced when buried in flashy tricks. It needs to be strong at its core. 
Working with Jonny was great. Ryan had worked with him on a previous project years before, while I hadn't at all. We quickly were on the same page about what we wanted and he was very dedicated to helping us achieve our goal. He was also crazy enough to go along with our insane attempt at tracking 15 songs, including all overdubs, in 4 days. We did very, very long days and he was right there with us the whole time. 
MR: What kind of influence did growing up in Westchester and spending time in Argentina have on you personally and your music? And rumor has it you discovered a magical guitar on your first night back to South America!
LF: It was a little different for me, I think, because I actually went to middle school and high school in Mid-City L.A.. That experience sort of extended the boundaries of my childhood experience because I moved freely between suburban and urban environments, not to mention hung out with a lot of different types of kids. Just in the same way that I've never felt fully American or fully Argentinian, I never felt like I was a South Bay kid or an L.A. kid or anything, really. 
Yes, I found the guitar on my first trip back to Argentina since having moved from there in 1991. It was my grandparents' basement in the house where my mother grew up. It had 5 strings on it and very out of tune. I had a cousin in that town—San Antonio de Areco—who was a folksinger, like a real one—everything he learned had been passed down orally to him and he took some time to teach me a few things on guitar during that time. 
MR: What do you think was your musical evolution between your first album Forgetter Blues and America's Velvet Glory?
LF: I guess that could be answered on a few different levels. You know, in terms of budget and access to equipment and an ability to achieve more sounds, AVG was a bit more rich. We were able to do a lot more overdubbing of instruments that I didn't have access to in Forgetter Blues—piano, organ, sitar, all kinds of percussion, the list goes on. Forgetter Blues was almost completely live with added guitar leads and back up vocals. Very stripped-down. With that said, though, we wanted to maintain the stripped-down, raw character of Forgetter Blues and not fall into the temptation that many bands do to bury their music in useless effects. 
In terms of songwriting and lyrics, it's hard to say. I'm still happy with the material on Forgetter Blues and luckily don't cringe at it or anything like that. I was trying to be myself back then and pretty much did the same leading up to AVG.
MR: Do you have any favorite tracks or any that you feel shows the best of The Molochs?
LF: That's a tough one. I think "Charlie's Lips" and "That's the Trouble with You" are my favorite at the moment. "Trouble" can still make me sad when I hear it, so that's good in a weird way. It's tough, though, having to spend so long pushing the same set of songs. It really makes you want to move on. I can't wait for the rest of the world to hear the album, though. 
MR: What advice do you have for new artists?
LF: You are the only person you're responsible for pleasing. Create for yourself first and foremost. If you try to create something with a specific kind of reception in mind, you will feel empty inside forever—even if everyone likes it. Dig deep and pull out your weirdest, truest self. 
MR: Lucas, where do The Molochs go from here?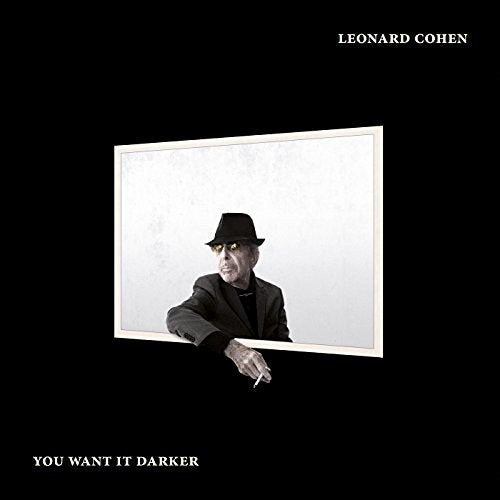 Much like David Bowie's Blackstar album, Leonard Cohen's You Want It Darker was his goodbye letter to fans and himself. Though not specifically referenced, the essence of his beloved Marianne [Ihlen] and past beauties such as Suzanne, Bernadette, Joan of Arc and others seem to haunt the album, woven together with biblical threads and musings on his own failing mortality. Insights like "As He died to make things holy, let us die to make things cheap" ("Steer Your Way") or "I didn't know I had permission to murder and maim" ("You Want It Darker") exhibit how ready he was for what he "knew" was impending; in fact, his "Treat" lyrics, "I'm tired and I'm angry all the time," and the song "Leaving The Table" pretty much confirm it. For those looking for the love song classic, he left us with "If I Didn't Have Your Love." For those looking for majesty, he left us the rest. So Long, Leonard.
If you're going back for more Leonard Cohen masterpieces, try some of these: "Hey That's No Way To Say Goodbye," "Famous Blue Raincoat," "Everybody Knows" (remarkably applicable to 2016 politics), "Chelsea Hotel No. 2," "Waiting For The Miracle," "Bird On The Wire," "First We Take Manhattan," "Who By Fire," "Sisters Of Mercy," "A Thousand Kisses Deep," "Closing Time," "Sisters Of Mercy," "I'm Your Man," the previously referenced "Suzanne," "So Long, Marianne," "Joan Of Arc," "Song For Bernadette" (both Jennifer Warnes and Anne Murray versions), and, of course, his modern anthem "Hallelujah."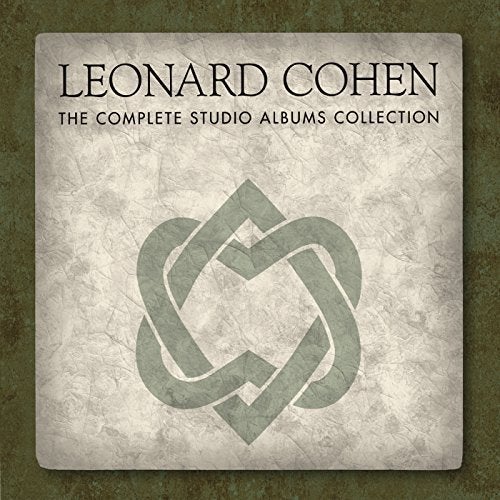 Looks like 2016 is the year of loss. Another great one is gone. The author of classics such as "Superstar," "This Masquerade," "A Song For You," and "Delta Lady" (written about vocalist Rita Coolidge) also penned his own memorable hits such as "Tightrope," "Lady Blue" and "Back To The Islands." His trademark snarl on Bob Dylan's "A Hard Rain's A-Gonna Fall," The Rolling Stones' "Jumpin' Jack Flash," and Tim Hardin's "If I Were A Carpenter" claimed a few covers as his own—not so much with his pleasant duet with Willie Nelson "Heartbreak Hotel." But his legacy spotlights those originals with their simple melodies and deep, rich lyrics as well as his being a member of the Joe Cocker's wild Mad Dogs & Englishmen.
For those looking for more on Leon, the following is a short list of Leon facts you might not have known [taken from official release]:
*Leon's last performance was July 10 in Nashville.
*Known as "The Master Of Space And Time," Leon was a legendary musician and songwriter who performed his gospel-infused southern boogie piano rock, blues, and country music for more than 50 years.
*Leon, born in Lawton, Okla., began as a nightclub piano player in Oklahoma at the age of 14, also backing touring artists when they came to town. Jerry Lee Lewis was so impressed with Leon that he hired him and his band for two years of tours.
*He wrote Joe Cocker's "Delta Lady" and in 1969 put together Cocker's Mad Dogs and Englishmen tour, which spawned a documentary film and a hit double album.
As a musician, primarily a pianist, he played on The Beach Boys' "California Girls" and Jan and Dean's "Surf City." Leon also played guitar and bass.
Leon has also toured with Delaney & Bonnie and Friends, Edgar Winter, The New Grass Revival, Willie Nelson, Sir Elton John and performed with George Harrison and Friends at the Concert For Bangladesh.
Leon produced and played on recording sessions for Bob Dylan, Frank Sinatra, Ike and Tina Turner, the Rolling Stones and many others.
He recorded hit songs himself like "Tight Rope" and "Lady Blue" and participated in "The Concert for Bangladesh." John Lennon, Ringo Starr and George Harrison played on his first album, Leon Russell.
His concerts often ended with a rousing version of "Jumpin' Jack Flash." In 1973, Billboard listed Leon as the top concert attraction in the world. About this time, he was the headline act on billings that included Elton John and at other times Willie Nelson.
In a 1992 interview with The Associated Press, Leon said music doesn't really change much. "It's cyclical, like fashion. You keep your old clothes and they'll be in style again sooner or later. "There are new things, like rap. But that's a rebirth of poetry. It's brought poetry to the public consciousness."
He and Elton John released The Union, a critically received duo album in 2010.
Besides his music, Leon was known for his striking appearance: wispy white hair halfway down his back and that covered much of his face.
Leon relocated to Los Angeles in 1959, where he became known as a top musician, and later to Nashville.
In the early 2000s, he began his own record label, Leon Russell Records. Leon was inducted into both the Rock and Roll Hall Of Fame and the Songwriter's Hall of Fame in 2011.
Calling all HuffPost superfans!
Sign up for membership to become a founding member and help shape HuffPost's next chapter