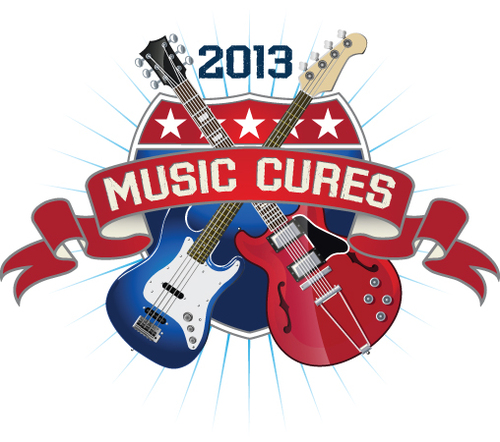 THE YOUNG PRESIDENTS & FRIENDS PERFORM AT ALZHEIMER'S BENEFIT
Artists Ivan Neville, Anton Fig, Blondie Chaplin, Corey Glover, Adam Ezra and others will perform with The Young Presidents on July 25th at New York's The Cutting Room. The performance is associated with The Kaneff Foundation's 1st Annual Music Cures Fundraiser for the Alzheimer's Drug Discovery Foundation, and the evening will also focus on the life of Glen Campbell, who recently announced his battle with Alzheimer's. Anton Fig talks about the event and more in the below interview.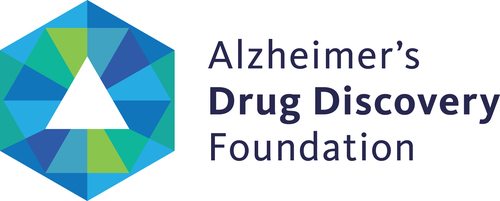 A Conversation with Anton Fig
Mike Ragogna: So what's all this about you and The Young Presidents playing at The Cutting Room.
Anton Fig: I met them a few months ago and was asked to play on the album, and then they were doing this gig in New York. It's a benefit for Alzheimer's as well as a sort of release party for the album, or maybe an unofficial release party for the album, I'm not exactly sure. They're getting most of the people that played on the record. In fact, I think everyone who played on the record is doing it. So we're all getting together to sort of promote it and make some money for the Alzheimer's Foundation and play the material live.
MR: Right, and just so everyone knows, it's The Kaneff Foundation's 1st Annual Music Cures Fundraiser for the Alzheimer's Drug Discovery Foundation on July 25. So what was is like recording with The Young Presidents?
AF: It was a lot of fun! I didn't know much about it. I think I did one rehearsal with them and they had already recorded a few songs when I came in and played with them. What was interesting was that they elected to do almost all of the stuff live with most of us kind of playing in the room. It was kind of an older-school approach to making records in that if one person made a mistake, it would be on the track for everybody unlike the way that people generally record today, which is pretty isolated and you're able to kind of do your part separately. We were playing together without a click or anything like that, so it was a very organic approach to making music.
MR: A lot of acts over the years have mentioned how they've recorded by just layering up, but in later projects, have everyone playing off each other to create that organic vibe you spoke of. You, as a producer and drummer, probably are always conscious of the process.
AF: Yeah, well when you go in on someone else's project, you try and do the best job that you can to realize the vision that the people that you're working for are trying to get. I don't question it, I go, "Okay, this is what we're working with, this is what we have to do, how's the best way that we can get it?" You definitely get a different sound. I grew up recording, and a lot of the records I did earlier on were all like this. The band just played. This was before drum machines and stuff. You had to learn how to play and you had to learn how to play together. So it was very, very refreshing to do a record like that again because, like I said, a lot of records nowadays do it a different way. That gives you different results and a certain amount of expediency going around cherry-picking the best parts. But this is a very cool way too and a lot of the records that we listen to that we really love are people just playing. You listen to those English records--the Zeppelin records and all that--it's people just playing. There are little nuances and little mistakes and idiosyncrasies that you just don't get when you try and make everything perfect all the time.
MR: Right, and some people use the word "sterile" for something that's over-corrected. It's almost like an emotional connection can't be made because you're not hearing humans play naturally plus you're hearing a digital correction. You can't fool the brain.
AF: Right! I mean you definitely can take the technology today and use it for good, you know what I mean? You don't have to whitewash everything, you've got to stop and you've got to know what to correct and what not to correct, and you've got to know how to leave some of the dirt in, all that stuff. Some of those imperfections have the most charm. A lot of the time, people tend to make everything perfect, but you don't have to. When we're all playing together, it's very challenging because you're all in the room together, you're all on the same team, you're not just doing it for yourself.
MR: Right, right. When you were asked to perform at this event--obviously because you were on the album it was a natural to have you on the performance--but do you have any personal stories or feelings about Alzheimer's?
AF: Well, my mom had it. She got it fairly young and had it for a long time. It's a horrible disease, we don't know quite how people get it. The way it was always described to me is it's like your neurons are all firing in your brain but it's like kicking a soccer ball into a fence. Areas of your brain just kind of shut down slowly like a city shutting down. It's a very sad thing and it leaves people absolutely powerless. I imagine that people would have died from this more, but died before they had a chance to get it. Now that everybody's living longer, they're getting attacked by that disease, so I think if we can find a cure for it, it will make a lot of lives a lot happier and better.
MR: Indeed, and I'm sorry that you have to go through this personal drama with your family.
AF: Well, it happened a few years ago and it's just one of those things. But, you know, what can you do? It would be nice to find a cure for it as some other debilitating diseases, cancer being a primary one... There are going to be more and more people that are going to be affected by it. It's hard to know why it happens, what's the thing that makes it happen, I don't know. I just play a drummer on TV.
MR: Anton, The Cutting Room gig will be an evening of music, but will also feature clips of Glen Campbell, a glimpse into his life. I guess, inadvertently, he has shone a light on Alzheimer's ever since he was diagnosed with it. Did you like his music?
AF: Yes, I loved "Rhinestone Cowboy," "Wichita Lineman"... I believe I played with him on The Letterman Show at one stage. I believe he was part of the Wrecking Crew, and they did all the sessions in LA. He's a fantastic guitarist and a fantastic singer and writer. Absolutely. When I was asked to do this gig, I was just thinking in terms of, "Well I played on the record, so that's cool, we'll get everyone together and do it." Then all of a sudden, it was an Alzheimer's thing and I thought, "Oh, okay, that's cool." I didn't really put my family thing into it at all, but now that it's come up, it's kind of nice to raise more money and have more awareness and find an answer for it.
MR: Hopefully, someday, they'll find a cure.
AF: Yeah, absolutely. It's not something that I'd wish on anybody. I wouldn't want anyone to get it and it's very sad and very hard to see someone's life absolutely disintegrate and get taken away from it.
MR: Yeah. Hey, moving on to the David Letterman part of your career, Wiki says you're "The Thunder From Down Under." Really?
AF: [laughs] That's what they say on Wikipedia, but I don't know where the hell it came from because, first of all, I'm from South Africa, not Australia. I don't know who the hell wrote "The Thunder From Down Under" but it's completely wrong. Maybe "The Thunder From The Southern Hemisphere," but I'm not from down under.
MR: [laughs] But you ARE part of "The World's Most Dangerous Band"!
AF: I am, yeah. Even that, NBC deemed intellectual property and wouldn't let us keep the name.
AF: Because Letterman named us that and then when Dave went to CBS, NBC tried to keep and did--a lot of the stuff that was done on the show as their property.
MR: Yikes. Anton, over the years, you have played for everybody, from classic jazz artists to Paul Simon. You are one of the most in-demand studio musicians. These days, are you still a first call drummer?
AF: I don't know if I'm always the first call guy, but I always worked a lot, and I've worked in a lot of different circles. I did some hard rock records with the best guys, I did some pop records with the best people. I was in some world-class bands, and because I like all kinds of music, I was able to mix with a lot of different people and play all kinds of different music. Lately, I've been doing a lot of Joe Bonamassa records. He's a blues guitarist, and I just came back from a tour with him and a singer named Beth Hart, who is a fantastic singer. They did two records together and last week, we came back from a European tour, which was fantastic, and then made a live DVD, and we'll be coming out for more shows. I do lots of gigs outside of the (TV) show, various live gigs and recordings, all different kinds of stuff. I just try and stay busy and fortunately I have. Things come up all the time. The recording business has changed quite a bit over the decades.
MR: In 2009, you were on Ace Frehley's album. Bringing you full circle from your early days hanging with KISS. So you guys have remained tight over the years?
AF: Yeah, we played way back. His solo record that I played on is still one of my favorite albums. Then I got to do some KISS stuff and lot of his other records. I just spoke to him the other day. I stay in touch with everybody, pretty much, that I've played with and continue to play with.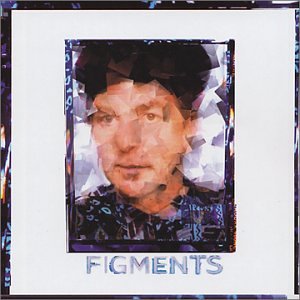 MR: You also had a solo album. Can you tell us about it?
AF: Yeah, it's called Figments, it's available on iTunes and on my website. It's a really great record and it's got a lot of great people on it from Ivan Neville to Brian Wilson to Richie Havens, Blondie Chaplin...there's all kinds of people, all kinds of different musicians. There are a lot of different styles of music on it, and it came out really, really great. It's really hard to break a record in this climate if you're not eighteen and have a record company behind you. But the record still holds up and sounds absolutely great to me.
MR: Nice. What's on the horizon as far as solo stuff or other projects?
AF: Well, I'm actually producing a couple of people. I just produced this guy Joe Silver, his record is out. He's like a singer/songwriter, and I'm producing another guy but I don't want to say until it's done. It's coming out really, really great. I'm doing some gigs around town, I'm doing some more gigs with Eric Johnson in August. There's always stuff coming up. I usually don't like to talk about it too much until it's already happened. And I've got dates booked into next year already.
MR: Do you present workshops or other online events?
AF: I used to do drum clinics. I did maybe about a hundred drum clinics and then I got tired of hearing my own voice so I stopped doing them.
MR: [laughs] What advice do you have for new artists?
AF: Take a leak before you go on stage.
MR: [laughs] Anything after the leak?
AF: Just play in the moment. When you're playing, it's great, you can forget about everything else and let the music take you. I don't really know. I'm still working on the taking a leak part.
MR: [laughs] Thank you very much Anton for your time, it was fun, and all the best at the gig with The Young Presidents at The Cutting Room on July 25.
AF: Okay, thanks so much.
Transcribed by Galen Hawthorne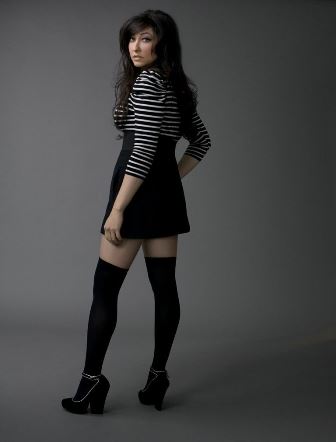 photo courtesy of The Syndicate
LEERONE'S "SHE'S YOUR BIRD" EXCLUSIVE VIDEO
Los Angeles based songstress Leerone has pulled the trigger on a new, self-styled brand of soul revivalism. Her new album, Heart Shaped Bullets was co-written and produced by Chris Seefried (Rosanne Cash, Joseph Arthur), and the songs semi-autobiographical, rock-inflected original songs suggest some collusion between Nancy Sinatra and The Black Keys.

The album's single/video for "She's Your Bird"--currently #12 most added at CMJ radio--pays homage to the film noir movies of the postwar era and stylishly explores themes of transformation and liberation.

Speaking on her style and sound, Leerone says "I have always been drawn to raw, authentic and vintage sounds that capture the time they were created in like a snapshot. Spirituals, prisoner songs, early blues and even the middle-eastern songs I experienced growing up" Leerone was born in Israel, and though she grew up in Los Angeles, she returned there often as a child.
Check out the exclusive "She's Your Bird" video below...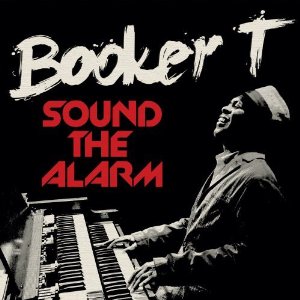 A Conversation with Booker T. Jones
Mike Ragogna: Booker, how are you?
Booker T. Jones: I'm doing well, Michael, how are you?
MR: I'm fine, thank you for asking. Booker, you have a new album called Sound The Alarm with a song called "Fun" included. I would say that pretty much sums up this album.
BTJ: Oh, thank you. It's a good time album. We had fun making it and people seem to enjoy it.
MR: You've recorded so many albums and singles over the years, but did you jump into this project a little differently than others?
BTJ: In terms of music, it's something of a return to the roots that I helped establish in Memphis, Tennessee. In terms of the genre "R&B," it's an R&B album, and there's some really funky blues on there, however, there is also some more modern music that reaches out to the limits. I wanted to explore other stuff on there that I like to do.
MR: You have some guests on here like Luke James and Mayer Hawthorne. How did you come to assemble your cast of musical characters?
BTJ: Well, it was the result of, basically, my life path. I met these people recently and became friends with Mayer Hawthorne, became an admirer of his when I was with my friends in his house jamming on some of his songs. I met Anthony Hamilton three consecutive times in line at The Grammys, waiting to get food after the ceremony. He was always standing behind me. I thought that was a fateful thing, so we exchanged numbers and decided to stop meeting like that and went to the studio together. A similar thing when I was in Cupertino demonstrating some songs for Apple. I met Gary Clark Jr., who was downstairs doing the same thing. Of course, I stopped my project to go downstairs and listen to him. I gave him my phone number and we became friends. It just continued like that. My son Ted was a fan of Joe Bonamassa, and he listened to Joe. One particular day, I though I heard Joe playing extremely well from the family room on TV. When I walked into the room, the television was off, and it was actually my son Ted playing. So I thought, "I'd better get that kid on the record."
MR: You must be proud of your son!
MR: You also brought in Raphael Saadiq.
BTJ: Yes, we met in Norway through a mutual friend Joss Stone. I had worked with Joss since she was just a kid in New York. She was working on a demo up there and I helped her arrange the songs. She and Raphael were close and she introduced us at a sound check in Oslo.
MR: With this project, did you end up writing the songs specifically for it or were they songs that were collecting along the line?
BTJ: The songs... For Gary, for instance--"Austin City Blues"--I wrote that specifically for him. I played with some people that he played with--George Raines and people that hung out at Austin's blues club down on Congress Boulevard. I wrote that for him because he plays that old Mississippi style. We would hang out down there when I was with Willie Nelson at Clifford Antone's club. Those are the same chops that Gary had when he was a boy, although he's still considered much younger than me. I wrote that for him and I wrote the "Father Son Blues" for my son. Anthony Hamilton wrote his song for me, and it's a very touching piece, a very beautiful lyrical tribute to what's going on in my life right now.
BTJ: Yeah, yeah. I was so moved by that. Estelle, of course, I heard her sing "American Boy" and the way she treated the melody and her voice... I met her in Las Vegas, she's just a beautiful person and a beautiful, beautiful singer.
MR: And, of course, there are the Avila brothers. They have a big hand in the co-production of some of these songs.
BTJ: They do, they do! I met them jamming at a club out in LA, actually. Robert played bass in my band just for a little bit, and he's a master sampler and programmer.
MR: Booker, you've written so many songs and you've worked on so many projects, producing yourself and others. When you're writing a song, where is it coming from these days?
BTJ: That's a really good question, Michael, and if I could answer that, I probably would have written more songs than I have. But I'll tell you, did you hear "I Love To Watch You Sleeping," that I do with Bill Withers' daughter, Kori Withers?
BTJ: I was actually reading a magazine, some rag, and they were speaking about how women and men in general like to hear about intimate subjects in their songs, and their music and this just popped up in my mind. What could be more intimate than watching your lover sleep? So I just had to stay up and work on that. "I love to watch you sleeping, I never want to wake you up." The words and the idea came before the melody on that one. I could never harness that.
MR: Over the years, what's changed in how you approach music?
BTJ: I might be a little bit more free. I might have been able to eliminate whatever restrictions were there, if anything was different. I was working the Stax records in the sixties and they were pretty much strictly R&B. I left Memphis and all of the limitations left as I met people like Steven Stills and Bob Dylan and Bill Withers and Earl Klugh. I met Earl Klugh and I realized I just really have loved jazz all my life and this is a person I want to spend some time with. I spent time with Neil Young and people that were outside my comfort zone. That was different for me, but I was actually more comfortable outside my comfort zone in many cases.
MR: Do you feel like Booker T at this point in time is the best Booker T ever?
BTJ: Oh my goodness, what a question! I'm very happy with the musical output right now, I'm just enjoying it. I'm riding a wave and I'm just really trying not to think about it or worry about it, I'm just having a good time. This Booker T hopefully will evolve into something bigger I hope.
MR: [laughs] What do you think when you look back at recordings like "Green Onions" these days, or "I've Never Found A Girl" or "I Love You More Than Words Can Say"?
BTJ: Those particular moments, those were just such fortunate moments in my life. "Green Onions," I'm still trying to recapture the way I played that song the first time. In all these years, I've been trying to figure out how to make it sound exactly like that, or when I was playing guitar for William Bell on "I Forgot To Be Your Lover" and everyone sampled that. I still haven't been able to recapture that. It's just fortunate to be able to step into those moments and focus on what was going on at the time and enjoy it and come out with music that I love and other people like. It's just fortunate.
MR: From my perspective, you have contributed a lot to music by helping to develop the Stax sound and what you've added to people's records over the years. You might not pay a lot of attention to it, but are you at least aware of the musical contributions that you've made to the culture?
BTJ: I appreciate it. The truth is I'm a conduit. I don't know if I understand the process and I don't know if I have the capacity to fully understand it. I just know that I'm in the position to receive musical ideas that move me and my job is to just have done my piano practice and my guitar practice and be in position to try to translate it at the moment that it's happening.
MR: You mentioned earlier about "Green Onions" having some magic that you've tried to recapture all these years. That was a magical moment in R&B.
BTJ: Yeah, it's a special song. I still love it, to this day, and when I hear it I'm like, "Oh my god." That's one of my favorite records and I'm just happy I played on it.
MR: Do you have a favorite child, so to speak, among your instruments?
BTJ: Yes, I do. I have a Hammond B3, it's in my bedroom and it's a special one that I got. Each one is different, Michael. Each one sounds different, each of my children is different and I have such beautiful children. Each one contributes in such a special way and that's the way it is with the musical pieces and the musical instruments. Also, each one is really unique and you can't really compare and I don't think you can really pick a special child.
MR: I love that you knew where I was going with that, thank you.
BTJ: It's true! I'm not putting you on there.
MR: Have you ever had that moment where the instrument starts writing through you, like you have to get out of its way?
BTJ: Yeah, the Hammond B3 and the guitar are like that. Sometimes I just sit back and allow my hands to move. That's just great when that happens. It speaks.
MR: Booker, has anybody come up to you and said something to the effect of, "Listening to your music over the years and how you play has affected my life very deeply?"
BTJ: Yes and that's so encouraging. When people say stuff like that, it really means so much to me. It really helps when things are not going well to remember that people put your records on to get through study periods or whatever they use it for--weddings, etc. That kind of thing really helps.
MR: Nice. Booker, what advice do you have for new artists?
BTJ: Well, for a new artist... The first, most important thing and the hardest thing for some people is just to have that focused faith in your own self and to really believe in what you're doing and somehow make that the thing that carries you through.
MR: So true. Hey, I'm going to be interviewing Earl Klugh, do you have a shoutout to him?
BTJ: Tell him I miss him and thank you so much for the great times we've had. That's my guy from Detroit. Yeah, say hello to Earl, that'll be great to speak to him.
MR: I will! Are you ever going to take a break from your touring?
BTJ: That's a good question. I don't know, maybe if I could ever pick up my golf clubs again, I would do something like that.
MR: You've been pretty busy with that through the year?
BTJ: Yeah, we play a lot. It's great.
MR: Of all of the songs of the album that someone should listen to first to get a good idea of who Booker T is, what do you think they should go to?
BTJ: Me and Mayer do "Sound The Alarm"; it's really on fire, it's really a hot song. I feel like my heart is burning hot now like it has before, and this is the song. It's a good example of the album.
MR: A couple of years down the line, where do you see yourself?
BTJ: [laughs] Hopefully very close to where I am now, because I'm having a good time making good music and playing for people and just hanging pretty close to where I am at home.
MR: Booker, there's been a lot about you in the press over the years, but what is the one thing that people still don't know about you?
BTJ: People don't know that I was trained as a classical musician. My training is as an orchestrator and conductor. I didn't know what I was doing when I was at Stax, and then I finally went to Indiana University to figure music out and took conducting. I did my senior recital on Trombone. I'm a classical musician and my first instrument was guitar. People think that I'm an organist, but I just played organ because Steve Cropper was playing guitar.
MR: You also have major honoraria, like your Rock 'N' Roll Hall Of Fame induction and your Grammy lifetime achievement award. What do you think of that kind of love?
BTJ: The induction into the Rock 'N' Roll Hall Of Fame just bowled me over. I didn't think our music was rock 'n' roll, I thought we were R&B, and to be inducted so early into the Rock 'N' Roll Hall Of Fame was the best thing that could happen in my life and my career at the time. It's still an unbelievable honor for me. The lifetime achievement award, I would say, was icing on the cake for me because it came from people who do what I do. The people who voted were people who understood what it took to survive in the music business and also people who understood the rewards. That award just means more to me than anything else, the Lifetime Achievement Award from the Recording Academy.
MR: Really beautiful. Any words of wisdom?
BTJ: Words of wisdom? Oh you won't believe this, but do you really want it? Forget the past and don't think about the future because this is it right now. This is the most beautiful time ever, right here, right now.
MR: Wow. This was wonderful, Booker. I am a fan and I think you're amazing.
BTJ: I appreciate it. Thanks so much Michael.
Tracks:
1. Sound The Alarm - with Mayer Hawthorne
2. All Over The Place - with Luke James
3. Fun
4. Broken Heart - with Jay James
5. Feel Good
6. Gently - with Anthony Hamilton
7. Austin City Blues - with Gary Clark Jr.
8. Can't Wait - with Estelle
9. 66 Impala - with Poncho Sanchez & Sheila E.
10. Watch You Sleeping - with Kori Withers
11. Your Love Is No Love - with Vintage Trouble
12. Father Son Blues - with Ted Jones
Transcribed by Galen Hawthorne (no known relation to Mayer)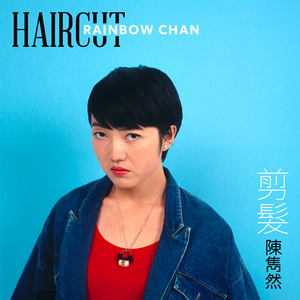 RAINBOW CHAN'S NEW "HAIRCUT"
'"Haircut' is a tongue-in-cheek song about that old cliche, the post break-up haircut," says Rainbow Chan about her song's video. "Its beat is playful but is mellowed out by the warped harp and detuned synths. The rest of Long Vacation is a similar affair by combining electronics and organic sounds, with vocals narrating failed romances at the fore. Aesthetically, I was inspired by various Japanese TV dramas from the '90s. Their soundtracks are often saccharine but have a great groove. The Skinny Dipping film clip, directed by Becky Sui Zhen, further brings out Japanese influences by referencing Juzo Itami, Yasujiro Ozu and Momoe Yamaguchi. It was extremely difficult to lie naked and still whilst draped in dead sea creatures....!"
Okay, time to get a "Haircut" everyone...
Popular in the Community