 The Scoop: "'Me & Mr. Wolf' comes from The Last Werewolf, the companion soundtrack to the book of the same name by esteemed British author, Glen Duncan, which was released on July 12th via Six Degrees Records. The book's themes of violence, friendship, transformation, love, and betrayal are recast in a suite of songs and bound together into a soundtrack by voices and readings from the text, epitomizing the anthropomorphic struggle of a werewolf in modern day London and beyond."
Here are some observations from the director of the animation and The Real Tuesday Weld's Stephen Coates.
Director George Fort: "'Me & Mr. Wolf' was produced at Monkey Frog Media in Ecuador by George Fort and Monica Smith. My wife Monica and I moved from NY a year and a half ago to Ecuador where we opened our studio and did some production work for Superjail! season 2 and The Venture Brothers. The crew includes Artists from Ecuador, New York, Vermont and Canada. I wrote some of it on the beach in Ecuador and the rest at 8200ft in the Andes mountains. There were artists from Beavis and Butthead, Superjail!, The Venture Brothers, Ren and Stimpy, Teenage Mutant Ninja Turtles Fast Forward, Celebrity Deathmatch, and Sesame Street to name a few. "Stephen gave me free range for the video, which left it wide open. I've always loved monster movies, so of course I took inspiration from The Wolfman (1941). I also looked at old classic noir, surrealist films and art to add interest and suspense. In addition, I tried to incorporate things from old '30s cartoons, especially Fleischer. These are all things from the 30s and 40s which fits the feel of The Real Tuesday Weld's music. I really wanted to make it exciting so I didn't hold anything back."
Stephen Coates: "'Me & Mr. Wolf' retells the story of Little Red Riding Hood from the point of view of the wolf getting consumed rather than Red. It's a little psychodrama about the fear of falling in love. As if that weren't enough to be digesting, George chose to set in the world of LA Noir, with the Wolf a desperate 'hood' and Red a feral femme fatale. We forgot about Grandma.This is the third film I have made with George and Monica and completes the trilogy which started with aquatic 'The Show Must Go On' and continued with the mini London epic Kix."
Courtesy of Six Degrees Records and Crammed Discs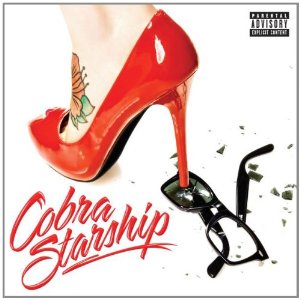 A Conversation with Ryland Blackinton of Cobra Starship
Mike Ragogna: How are you doing, Ryland?
Ryland Blackington: I'm great, these are solar radio waves I'm talking through.
MR: Yes, yes they are. Okay, you're no strangers to hits, and you're just coming off of "You Make Me Feel" from the new album. How is having a hit this time out differ the other times?
RB: I don't know, I think there's some kind of momentum that happens when you chain a few of them together. I also think that it's kind of expected for them not to come after a while. It's really tough to follow up and beat a hit that you had before, which is partially why we took so much time releasing this one. I think once we came out with the first one, people thought, "I guess we know 'Snakes On A Plane,'" then with "Good Girl Go Bad," they said, "We know Leighton Meester and we kind of know Cobra Starship," but now by the time we did the third one, people are starting to know who we are.
MR: Also, they know who you are in South America where you were on tour with Justin Beiber, right?
RB: Yeah, that was crazy. We did about 21 days down there with Justin. We opened for him and that's one of the biggest things we've ever done, and probably one of the biggest things we'll ever do. It's like flying first class your whole life, and now we have to go back to coach.
MR: You guys opened for him? That little kid? (laughs)
RB: Yeah, can you believe that? That little 17-year-old brat, we had to open for him, he wouldn't open for us. No seniority, no respecting of the elders. (laughs)
MR: Can you catch us up on how you got together? You're New Yorkers, right?
RB: We're New Yorkers, yes. Alex and I, the bass player, are friends from high school. We met Gabe, our lead singer, just by going out at night in New York City really. He had the "Snakes On A Plane..." thing happening, and he needed a real band to come with him on tour and to make real albums. He invited us to do it and we accepted.
MR: Is he the biggest wise guy of the band?
RB: He's the biggest wiseguy of the band, but not the tallest, I'm about two and a half inches taller than him. I'm the tallest wiseguy, he's the biggest wiseguy.
MR: What other Cobra Starship tracks are you focusing on from the album?
RB: Well, our next single is "Middle Finger" featuring Mac Miller, who you may or may not have heard it yet.
MR: No, not Mac Miller! Um, can you fill us in?
RB: I don't even know much about him myself. At first, I thought he came from Wiz Khalifa's crew, but I don't think he does. He comes from the same scene, Pittsburgh area. He's gaining momentum right now, he has one of the highest sales on an indie label.
MR: So, who is this middle finger to?
RB: Oh man, I don't know...up into the sky, up into anything. Not to any individual person because that would be offensive, just up into the clouds.
MR: What is the creative process when Cobra Starship does that kind of thing?
RB: It's different every time. One through line is that we have our own studio, which is a huge luxury. We have a studio in Manhattan; typically the format will be that Alex or myself will go create a track and make a song. Then Gabe will come in a little later once we're done, and then he will work with it and try to write lyrics and a melody on it. So, that's the main framework of it. Sometimes, we do collaborations with people where we get the opportunity to get to be in the room with another producer, and those situations are different based on that producer's process.
MR: How did you go into this album production wise?
RB: I think in the past, we had always strove to make a New York sounding record, it wasn't until this time around that we made the record in Manhattan--primarily at night--where I think we were able to tap into an album that sounds like going out music, or at least getting ready to go out music. That's sort of a theme we try to have apparent in our music. We also think it's cool to hear your song in a club that you're out at. That's another sort of mini-goal in all of that.
MR: What do you think is the biggest party song on this record?
RB: Probably "One Night," that was the one we did with Ryan Tedder.
MR: You're on Fueled By Raman, one of the truly great labels. What do you think of your brethren over there?
RB: It's great. Just recently, we did a Fueled By Ramen 15 year anniversary show at Terminal 5 here in New York City, where we got to hang with everybody in the extended family. It's cool, we're really proud to be a part of that family. I'm also sitting in their office so I can't really be honest with you right now. (laughs)
MR: (laughs) Now, you have a lot of TV credits under your belt, but the one that stands out most is your impending Dancing With The Stars appearance. Are you all a twitter with nervous anticipation?
RB: Yeah, we're not nervous about it, but there's a definite excitement level. When you do these prime time American television shows, you're going to be exposed to millions of people, and there's an excitement that comes with that, knowing that you'll be on people's minds, even if just for a millisecond. We're getting better at it--we know how to dress up a little nicer so we don't look like such schleps. That's the hard part, looking good, right?
MR: Absolutely, that's all that really matters, really. And, of course, they're going to make you dance.
RB: I don't think so...that's funny that you say that. I said that to mom and I said we were going to be on Dancing With The Stars, and she said, "Well you better start practicing." I said, "No we're not really dancing...are we?" I got a little nervous there because contrary to public opinion, I don't dance that well.
MR: Yeah, good luck with that not dancing on the show thing. So, what about Cobra Starship and The Thanksgiving Day Parade?
RB: That, to me, is one of the coolest accolades I think we'll ever achieve. Again talk about being on people's minds...it's been a tradition in my family, anyway, even if you're not looking at it to have the Thanksgiving Day Parade on, but we're going to make sure people are looking at the screen when we're on.
MR: Are you guys going to be making kooky fashion statements?
RB: I don't know how much craziness or zaniness there will be, I think it's all about the float isn't it? As of right now we don't know what the float is going to look like, but I'm really excited. I'm hoping it's like SpongeBob Bikini Bottom, like where Spongebob lives. I will settle for anything, I will settle for Candy Land or Dora The Explorer. I just hope we get a cool float.
MR: So. Dora and SpongeBob and Justin. You're pretty popular among kids, how do you straddle having cred and the kids thing?
RB: I don't know actually. Now I'm nervous about that, I never even thought about that huge responsibility. I think we have been a band that are about the kids; our fans are primarily younger, and we've been lucky enough to have that other fan base come in after the fact. I think it's important to have the kids though, because that's when I remember music being most influential for me. I think you get a lot of passion from the kids. In the beginning, the kids are the ones who listen to the whole record, but it's cool to have both.
MR: Which of your older hits do you look back on and say, "Ooh, that was a lucky break"?
RB: I mean they've all been lucky breaks. From having Leighton Meester do "Good Girls Go Bad," and then having the weird overlap of Gossip Girl and "Good Girls Go Bad," that weird alignment of stars. We've been very lucky with stuff like that...or are we? Or are we just putting that out into the universe and it's just coming back to us. Either way, we feel very fortunate to have those things work out.
MR: I've been trying to figure out how to throw in the "I Kissed A Boy" cover in here.
RB: Yeah, the "I Kissed A Boy" thing was cool. We were just on tour with Katy Perry when that song came out. We asked her if we could do a remix and she sent us all of the stems, but instead, we did a parody. That was another good timing thing.
MR: What advice do you have for new artists?
RB: Tough call. I think with pop music, it's really tough. I think that there's a way to work within the preexisting structure that pop music is in, but find a way to do that in a unique way, which is a huge challenge. But I think that's what works. People don't want the exact same thing that they've heard, but they don't want something that's so far outside of the format that they can't understand it. It's about walking that line. I was talking to a friend last night--Alanis Morissette was number one at one point. We all have to expect that nobody could have seen that coming, that this hippie woman with super long hair who used to date Dave Coulier, no one could call that. She came out of nowhere, and sometimes, that happens. Otherwise, I would say be an individual in a format that's preexisting.
MR: If Gabe Saporta was on this phone call what question do you think he would have wanted me to ask him?
RB: God, there are so many ways I could go with this. I really don't know. He would probably want you to ask boxers or briefs, so he could respond boxer briefs.
MR: Of course. And you will be on a more extensive tour in addition to television, right?
RB: I think so, nothing lined up yet but I think that's the goal. Little things right now, we'll play a tour properly next year.
MR: Now that you've conquered South America, is there another continent you're after?
RB: Yeah, the only places we've never really been to--Eastern Europe, Italy, and Africa. We recently found out we're going to Australia in February. We've done that before, but it will be cool to re-conquer that.
MR: And Japan? You must be pretty popular there.
RB: We are literally and physically huge in Japan. We've been there a few times and we have a pretty good fan base there. Japan is easily my favorite place to go in the world.
MR: What's the next album going to be about?
RB: Oh my Lord, I can't even think about that just yet. Hopefully, that will become known to us when it comes time. Right now, we're still pretty knee deep in this one. Now that we have our studio, hopefully it will come easier than the last.
MR: Are you guys always wanting to record and make new music now that you have that NYC studio?
RB: Yeah, it's tough, because traditionally, when you want to use a studio, you have to call a label or the management or get it rented. Then you have to make sure that they have time for you, and then if so, there's a hard out at a certain hour and you have to leave. When you have a studio open at your whim for 24 hours, sometimes you go there at like 2 when you're drunk because you have an idea. You end up there more. There's probably more unfinished crappy songs on our computer now than there were before. It's a good way to grind.
MR: What do you see for Cobra Starship in about 5 years?
RB: Reunion show, and a fifth album and reunion show at the same time.
MR: You heard it here first, folks. Thanks so much Ryland for spending time with us.
RB: Thank you, Happy Holidays. Tune into the parade and see if my wave is good.
Tracks:
1. You Belong To Me
2. You Make Me Feel... with Sabi
3. #1 Nite (One Night)
4. Fool Like Me - with Plastiscines
5. Anything For Love
6. Middle Finger - with Mac Miller
7. Don't Blame The World It's The DJ's Fault
8. F**ked In Love
9. Disaster Boy
10. Shwick - with Jump Into The Gospel
Transcribed By Theo Shier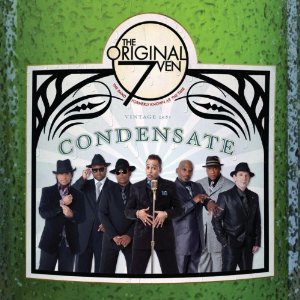 A Conversation with Jimmy Jam of The Original 7ven
Mike Ragogna: We're here with one of the original seven from the group The Time, artist, producer and songwriter Mr. Jimmy Jam. Jimmy how are you today?
Jimmy Jam: Doing great, Mike. How about yourself?
MR: Pretty good, thanks. Now, you have this new album out called The Original 7ven and it's been over 20 years since you guys did your last album together as The Time, right?
JJ: That is correct. Pandamonium was the last album that we did and that was 21 years ago.
MR: Wow. What got you guys back into the studio?
JJ: (laughs) Well, you know my analogy is that it's like when you see an old friend and you say to them that you should get together sometime, and then you never set a date so you never do it. That's was sort of the thing with us. We'd always see each other and say that we should get together and do something but it never happened. The thing that finally changed that was being asked to do the Grammys a few years ago. All of a sudden, we had a date set in stone and we were either going to do it or we weren't. When we did it, it was actually successful and people actually seemed to enjoy it, so that became a catalyst for keeping the group together and recording this album.
MR: Nice. Are you guys touring to support the album?
JJ: Yeah. We're gonna plan on touring next year. We're just doing a few dates this year, but next year, we plan on doing a proper tour.
MR: Will you be performing the same stage antics after all these years?
JJ: Absolutely we are. I mean, we are ourselves and I always like to make this clarification--although we are calling ourselves The Original 7ven and that is truly the description of who we are, people can call us The Time if they want to because it's actually The Time's 30th Anniversary this year, so we celebrate that. And as I tell people, you're going to get a bunch of great new Original 7ven songs and you're gonna hear the best Time cover band you've ever heard in your life.
MR: (laughs) So, that means you'll be doing the older hits as well?
JJ: Oh, yeah. We'll be doing everything. We did a show at Club Nokia in Los Angeles not too long ago and that was a funny experience--people were expecting us to do a bunch of the new songs and we did like two of the new songs. Every other song that we did was our old stuff though and people were very happy about that. We are by no means forsaking our history and our legacy, least of all those songs. So, we're going to continue to do every one of those songs. I know a lot of times bands stop playing them because they get tired of them or decide to do different arrangements of their songs and I hate that as a fan. We're looking at this as fans, and as a fan, I wanna hear the songs the way that they were done--I wanna see the bird and the penguin and the four corners. I wanna see all the stuff. If you're not gonna bring it like that, then I don't wanna see it. But we're gonna bring it like that and we're excited about it.
MR: So, you might say there will be a lot of "condensation" in the audience and onstage during those shows. (laughs)
JJ: Yes, there will be. (laughs) Absolutely. Because "cool doesn't sweat, it condensates."
MR: (laughs) Wow, gotta use that. I have to ask you--and I'm sure you knew this was coming--what were all those years like working as a producer with the likes of Janet Jackson and the other great talent? You created so many hits in the '80s and '90s and were so influential to the sound of those times, what do you see when you look back on all of that? Is this what you always wanted to do?
JJ: I actually always wanted to be a songwriter/producer. Even as a kid, that's what I wanted to be. Back in the day, when they were more common, I was a liner note reader. If I heard a song that I liked, I would always go and read about who wrote it, who produced it, what studio it was recorded at, things like that. It was always the behind the scenes stuff that really got my attention. Quite honestly, I never thought of myself as somebody that anyone would want to actually go see in concert. I think there are people that are born stars. You mentioned Janet Jackson, and I think that's a perfect example of my point. If I sang those songs, they wouldn't have been a hit for me. But when she sang them, it made perfect sense, you know? That's the idea. Janet was the star, I was just the person behind the scenes putting it together. I always thought that that was probably the best place for me. Luckily, that's what I've always wanted to do anyway. And the fact that I get to do it with my partner Terry Lewis, who I've known for over 35 years, is also pretty cool.
The last thing I'll say on this is that you talked about the hit singles off of the records we made, and the interesting thing that we did in working with Janet is that we always made those as albums. We never intended to make singles, we just wanted to make the best album that we could make and at the end of the day, one or two of the songs would present themselves as the singles. That, I think, is a much more organic way of going about making an album. So, it was good timing that we were able to make albums back then and they ended up being very successful for us.
MR: But I'm sure it must have come as a bit of a shock to you when you had seven Top 10 singles off of one album, let' say, Control, right?
JJ: Right, of course. But someone asked me recently what the difference was between creating a single and creating an album and my reply was that it's tough to create a single. I don't really know how to do it. I can do it, and have done it, but the idea to me is to get together while the creative juices are flowing and make a bunch of songs and at the end of the day, if one or two or seven of them in our case turn out great, that's wonderful. But they were never done with the intention of it being a single, they were just done with the intention of making great songs. It worked out really well though, so that was nice. The record company was really great and left us alone to create and at that time, records were being made in Minneapolis and they left us alone until we turned in the album that we made and gave our suggestions for the singles. Usually, they went along with what we said. It all worked out.
MR: So, you think of the songs as pieces of a bigger album? They're all contextual?
JJ: We were able to work in that fashion with Janet. That's the thing, when we made the album Control, no one even paid any attention to what we were doing. They sent her to Minneapolis, we made an album, turned it in, and there was a guy at the record company by the name of John McClain, whose name people might recognize from him being one of the executors of Michael Jackson's estate. He took the record to A&M and said that he thought that the record would go at least double platinum. He was sort of our cheerleader and it helps to have someone like that because if the record company doesn't like what you're doing, then no one is going to get to hear what you're doing. At the end of the day, the important thing is always to make good music, of course, and then, if you happen to have an artist the caliber of Janet Jackson and an angel like John fighting for you in the record company, it helps. The record company was also owned at the time by Herb Alpert and Jerry Moss, who were the best record men ever, who also got excited about that album and pushed the proverbial button on the record and decided that they were gonna make it huge. And they did it, and radio cooperated, and fans liked it.
MR: Jimmy, you also did a project with Herb, didn't you?
JJ: We did. Keep Your Eye On Me was the album that we did with him, and I think it was his first gold album in 20 years or something like that. That was a great project for us because, for us, it was a thank you to Herb for everything he had done for us at A&M up to that point. We also did The Human League and the song "Human" around that time and that was something else that John McClain was a part of. That was a huge record as well. Those were some great times. That spanned from about '86 through '89. Then after that, as the label started consolidating, Herb and Jerry left and everything kind of changed. But those five years were a great time to make music and A&M was a great place to do it.
MR: A&M was a prince among labels, yeah. Now as I understand it, you guys were sort of early protégé's of Prince as well, is that right?
JJ: Well, Prince is incredible and I had the chance to go to school with him. I'll tell you a story. Back when I was in Junior High, we put together a small band to play for a play or something that the school was doing. I was the drummer and Prince was the guitar player, and I didn't even know he could play the guitar, but he killed it. Anyway, we took a bathroom break one day during practice and I heard someone playing the drums during the break and it was Prince. Even as a kid, he had the ability to pick up any instrument that someone else played and play it 10 times better than them. (laughs) So, the fact that I got a chance to know him like that back then and then work with him years later was pretty cool. The thing I always say is that working with him taught us a lot, but the thing he taught us most about is a work ethic. He is the hardest working guy that I've ever dealt with. He would literally come to our practices for 5 or 6 hours, then he'd go to his own band practice and work with them for 5 or 6 hours, then he'd go to the studio and work all night. The next day he would walk into our rehearsals with a cassette and pop in a song like "1999" and we would say, "When did you have time to do this?" It's incredible. (laughs)
He was a wonderful mentor for us and the reason that we're here today is because of him giving us the break of putting us on the map with him. He's right up there to me with the greats of all time. He's also the type of musician that would be great no matter what era he grew up in. He would have been great in the jazz era with Miles Davis, and in the sixties with Sly and Jimi Hendrix and so on, you know? And not only has he done a lot musically throughout his career, he also challenged the way that records are released. He was one of the first artists to embrace putting his music out on the internet; he stood up to Warner Bros. because he wanted to release more records than Warner Bros. wanted at that time. The fact that he even wanted to try something different and dared to do it was great. When he had a hit with "I Wanna Be Your Lover" and then the next album he comes out in a bikini and leg warmers and a trench coat doing New Wave and rock 'n' roll was crazy, but he was one of the ones that set that tone at the time.
MR: That's right. I think he and Madonna were two of the biggest artists of that era breaking down barriers.
JJ: Well, nothing against Madonna but here's the thing about Prince. He wrote every song and played every instrument and engineered his own recordings. He took it a step further than pretty much anybody you can think of. It was pretty amazing being able to work with him and hopefully, some of that rubbed off on us. I know it did; certainly it did in the way of our work ethic. Terry and I feel that if we can't out-talent someone, we can certainly out-work 'em. (laughs) And that's what we try to do sometimes.
MR: These days, you don't often hear people talking about the Minneapolis sound often, but you really put that sound on the map. What do you think about the current state of the Minneapolis sound?
JJ: You know, I don't know because I haven't lived in Minneapolis for the last 6 or 7 years. It's funny because we did a big Homecoming Concert there on November 5th, which was great. I can say, though, that it was great for us growing up because we kind of did our own thing. We didn't have a lot of the influences that other places in the country had. If you lived in LA or New York, those sounds were what you heard and emulated. As a black kid growing up in Minneapolis, we basically just heard pop music because there was a sunup to sundown black station, but you could maybe get it an hour or two a day. So, we never really heard those records. Our influences were more Chicago, Seals & Crofts, and America. It wasn't until later on when I met Terry Lewis that I was introduced to Stevie Wonder and Kool & The Gang and those groups. So, for us, putting rock guitar over a soul beat or using synth sounds as pads for a song was just stuff that we came up with. It also doesn't hurt to have Prince as the ambassador of this Minneapolis sound. All of a sudden when people found out where he was from, they were suddenly interested in the other music coming from Minneapolis and we just happened to be a part of it. The funniest part is that towards the end of our heyday, people would move from other parts of the country and live in Minneapolis so that they could say that they were from here. (laughs) It really was like you saw in the movie Purple Rain, but after a while it became touristy and wasn't the same anymore. To me, that was sort of the death of the local music scene. I still very much think that it's a very vibrant cultural arts city--there's great theater, great museums, a lot of live music, and I know that that continues. I wouldn't be surprised to see a second generation of great new sound from there at all.
MR: That would be great. What was it like getting back together with all of these guys to work on this most recent project?
JJ: It was fantastic. I'm not an athlete, but I hear them talking all the time about how they miss the camaraderie of being with their team and that was the thing that I probably missed the most about this group. We sit around and tell stories and reminisce about the old days. We're telling the same stories over and over, but it's like we're hearing them for the first time. That's the thing that makes it really cool and a lot of fun. Plus, my musical mentality is still that of having a band. A lot of music now is just someone coming up with a song and mixing it on their laptop, then the next thing you know, it's on the radio and they're pushing you out on stage to perform in front of thousands of people. Of course, you don't know how to do that because you've never done it. My upbringing was playing in my dad's band when I was young, then later, I played in Terry Lewis' bands and all over the place. The rivalries that were fictionalized in Purple Rain were very real. We all had our own bands and we would steal members from each other's bands and such. It was crazy, but what it did was give us a "seasoning" as Terry called it for performing in front of people under any conditions. That mentality was something that we all had in common, so when we get back together, we all share that band camaraderie because it's what we know. It's just great getting back together with the guys. As far as working, it's great because you're dealing with some of the best musicians you could ever deal with. As a producer I am, by all means, focused on getting the job done. But I already know that Terry knows how to play the bass, I know Jesse is a world class guitarist, and I know Jellybean knows his way around a drum set, and that Monte's an extremely talented keyboard player as well as being a songwriter and producer, and Morris knows his way around a song and a dance floor like no other. Everybody in the band is world class at what they do. Socially, it's fantastic to be around everybody, and then when we get down to work it's like riding a bike; you don't ever forget how to do it.
MR: Jimmy, do you have any advice that you would give to new artists?
JJ: First off, I think it's always a good thing to be able to play an instrument. It's not a necessity, but I think it's good to know your way around a keyboard or a guitar or something. I think if you're going to make music, it's cool to be able to do that. Nowadays, it's really easy to make a record on your laptop without having to know how to play anything, and there's a song on our album called, "If I Was Your Man" that came out of my laptop on a family skiing vacation because I don't ski. So, I'm not against technology or anything like that, I'm just saying that for me, the technology aspect always has to be rooted in the fact that I'm a musician and I think that's important. The other thing that I would tell people is to be prepared. It sounds cliché, but when Prince told us that if we put a band together he could get us a record deal, we could have said we weren't ready because we hadn't been practicing or whatever, but that would have been the end of it for us. Instead, we said, "Okay, let's go!" So, when people tell me that they're waiting for their big break or waiting to be noticed, I tell them to take the word "waiting" out of their vocabulary and substitute it with the word "preparing." Say "I'm preparing for my break," because that implies when your break comes, you'll be ready to take it to the next level. I am the Chairman Emeritus of the Grammys and I go and talk to kids a lot in schools. They know I'm coming to speak to them and when I ask them who has a demo or a card with a link to their music or Facebook and only three or four hands go up out of hundreds of kids, that's not being prepared. Even if you don't like the music that I make or know who I am, ask your parents about me and get something together for me to listen to. It doesn't mean I'm gonna actually get to listen to it, but it's about you being prepared. So, even though it may not seem like a big deal, whatever it is you want to do, make sure you're prepared to do it at all times. If you got a call from me saying that I wanted you to come and audition for my good friend Eli Reed in an hour, if your response is that you can't be ready in an hour but you could be ready in three, you're done before you even start. You have to be prepared.
MR: Great advice. Now, you guys will also be performing at this year's Soul Train Awards, isn't that right?
JJ: Right. We're actually opening the ceremony which is pretty cool, we're looking forward to it. We think we're gonna come up with some crazy antics and some good stuff and a lot of music. I think they're giving us about five and a half minutes, so it'll be like a little mini concert. (laughs) I can't wait. That airs on November 27th.
MR: Great. Are you gonna play some of the older songs with the new ones?
JJ: Oh, yeah, absolutely! It's going to be a smorgasbord of songs--people are gonna love it.
MR: That's great. Before we go, do you have any last words about the album you'd like to throw in?
JJ: Well, I hope people enjoy it. I think people that haven't heard us before will enjoy it, but we really made this one for the fans that have stuck with us for quite a while--hopefully it pleases them. The people that we've talked to all seem really excited that we're back together and so are we, so we look forward to taking it out on the road next year and seeing everybody.
MR: That's great, Jimmy, and thank you so much for spending so much time with us today.
JJ: You're so welcome, Mike. It was my pleasure.
Tracks:
1. O7ven Intro
2. Strawberry Lake
3. O7ven Press Conference
4. Condensate
5. #Trendin'
6. If I Was Yo Man
7. Role Play
8. Sick
9. Lifestyle
10. Faithful
11. Cadillac
12. Aydkmn
13. One Step
14. Toast To The Party Girl
15. Hey Yo
16. Go Home To Yo Man
Transcribed by Evan Martin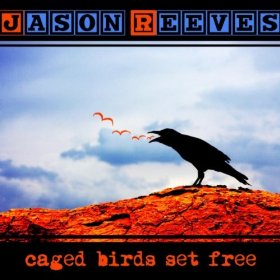 A Conversation with Jason Reeves
Mike Ragogna: Jason, hey. Are you back home in your native Iowa City?
Jason Reeves: I am not--I wish I was. I'm in my other home, which is Nashville, Tennessee.
MR: Jason, tell me about your new seven-song EP Caged Birds Set Free.
JR: Well, it is an EP, I guess. I don't even know what those words mean, anyway. It's just songs put out into the world, like all albums or EPs. These songs are special to me because I put out the full-length record, The Lovesick, a couple months ago, in August. Before I ever recorded that, I had written these songs and they'd been sitting around in a pile for a couple of years, kind of trapped like caged birds. That's why it's called Caged Birds Set Free, because these songs are the birds. And now that I'm not on Warner Brothers records anymore, I can do whatever I want. One of the things that I've been wanting to do desperately, which I now can do, is actually release music. This is the first step towards a lot of that. I'm already well into recording a full-length album that will come soon after this. It's possibly going to be the most music released by a person in the shortest amount of time that I've ever heard of. I'm going to keep doing that for a while because I write way too many songs for them to just sit in the dark.
MR: Do you think that's a new paradigm for artists--to just get a song out there when it's ready as opposed to waiting between albums because of timing and market concerns?
JR: Yeah. Now nobody's telling me what to do and there are none of those made-up rules, like waiting a year--or three years, in my case--between albums for no reason, because you think that's what's good for an artists that's trying to grow and progress. In my opinion, that's the exact opposite of the definition of progressing and growing. For me, I have to get it out because I write so fast. I'm not one of those people that sits around wishing I had enough songs to put together to make an album. At any time, I have enough songs to record three albums. That's not even an exaggeration. Now that the internet has made it so easy to get your music out--and not only your music, but to get the word out about it--I don't see any reason why I should slow myself down. Although there are many problems with technology and the internet, this is one of the things that is an advantage.
MR: It definitely is. There are several collaborations on this album with people you've worked with for a long time, like Mikal Blue and Colbie Caillat. Colbie joins you on "Wishing Weed."
JR: Yeah, there's an acoustic and a full production version of "Wishing Weeds" and she sings on both of them.
MR: What is your plan for marketing now that you're doing the independent thing? Is is basically social networking and YouTube and stuff like that?
JR: Yeah, for the most part. In a way, I feel like that's where the world is quickly going as a whole. Now that I don't have a gigantic team of people helping me do that, I have to do it with a few people. I think we can get a lot done that way, especially as everything goes more and more in that direction. That new model is growing so fast.
MR: What is your thought about the new model? Do you see things that are happening on the horizon that you think may kick in a bit stronger in the next year or two?
JR: I try not to look at the horizon too much, because it can tend to be a mirage--for me, at least. Part of the idea of the internet becoming more of a fixture in our lives than it is already is terrifying to me. I really can't stand that, but the fact is that it's going to happen no matter what, so I have to embrace it. My only goal in the face of that is using it to my advantage in an attempt to do something beautiful, because that's really the only response I can have.
MR: You're a very successful songwriter in addition to being your own artist. Have you been doing any writing or co-writing with others recently?
JR: Yeah, I've been doing a lot of writing recently. I really don't like talking about who I've written for or anything like that until the music actually comes out because it's such a mystery. You never really know what's going to happen until it actually gets released because things change so fast. I am doing a lot of writing, and I'm also writing quite a bit of music for myself and recording it. I'm just really focused on creating music right now a lot more than promoting it or touring. That's my goal.
MR: Is it a daily thing for you? Do you wake up in the morning and write a song? What's your procedure?
JR: It's not that I wake up and write a song. I usually don't write in the morning. It just happens, somehow, throughout the day. Without me really wanting to or trying to, if I ever sit down with an instrument or even just let myself go there, I usually come up with at least part of a song. It's kind of something I have to do. I can't really control it and I'm not sure why. I haven't really tried to analyze that because I think that'd be a waste of time. But I do write a lot. Not every day, but at least every other day or every few days, I'm writing a song. It's kind of crazy, but I don't know what else to do.
MR: Can you write about anything or do you gravitate towards, say, love songs?
JR: Well, it could be anything, I guess. But mostly, it's just how I'm feeling at the moment. From what I've experienced...I don't know if I'm the same as everybody else, but there's an incredible array of emotions that happen in a human, even in one day. There are a whole lot of things you can feel something about, and it just depends. If something hits me particularly hard or something is too beautiful not to write about, then that's usually what becomes the inspiration. To give you an example of something that's different than that, last night, I started writing a song and the chords sounded in such a way that it made me want to write a song for Jack Kerouac. He's my hero, and I'd never written a song about him for some reason, even though I probably have wanted to for a long time. And so, I just started writing a song about him. That was one of the first songs I've ever done that with--it was an outside influence that wasn't the way I was feeling.
MR: Jack Kerouac. Wow. How did you get into him?
JR: Well, I started reading a lot of stuff in high school and I got really interested in the '50s and the '60s in particular. I had also become a really big fan of Bob Dylan and--well, most of the music from the '60s. And I started realizing how much they were all influenced by Jack, and if not Jack, then that whole movement that we was a part of. I started reading his books, and there's just something about the way he writes and communicates his thoughts and feelings that's so unique and so free. You can tell he doesn't try to edit it down or water it down, for that matter. He's just a madman going wild on the page. I love him. He's one of my top three favorite writers.
MR: What other writers are you akin with?
JR: My other favorite right now is Ray Bradbury. That guy is mind blowing to me. Sometimes I can only read his writing a couple pages at a time because I just have to stop and laugh--I don't mean because it's funny, but I laugh at how brilliant he is and how violently beautiful his writing is. It's kind of paralyzing sometimes.
MR: I was a huge fan of Bradbury's as a kid and into my young adulthood. A Medicine For Melancholy is one of my favorite anthologies ever. He's one of those writers. I don't think there's anybody like him. Most of the other sci-fi writers leave me feeling real icy.
MR: So, is the rumor true that you're secretly engaged to Colbie?
JR: (laughs) No, I'm not.
MR: (laughs) I know we talked about this last time you were here at The Huffington Post, but how did you future finances meet?
JR: We met through Mikal. I went out to L.A. from Iowa to record music for the first time, and I was working with Mikal Blue and he'd been working with Colbie a little bit and had been friends with her family. So, he introduced us and we became friends immediately. It was one of those weird things.
MR: You've had a lot of hit singles with this Colbie Caillat person, like "Bubbly," "Realize," and "I Never Told You." How shocking was that when that happened?
JR: Well, it's always crazy when a song becomes a hit. We had three really big hits together--"Bubbly" and "Realize" off the first record, and "I Never Told You" off the second. I don't write songs for them to become a hit on the radio and I know it's the same for her. We write songs because we have to and because we want to express the way we feel. Whenever something like that happens and people love them or they become successful, it's kind of a shock--a good one, I guess. It's an honor that people love what we did, but other than that, I'm not sure.
MR: Love is good. So, what's the story behind "Wishing Weed."
JR: How that song got written is an interesting story. I was out on a lake in Iowa with one of my best friends, this guy named Makana Rowan, who has written a bunch of music with me. We were just sitting out there, and I had a guitar and was playing that part that the song comes from. There was really nobody out there. It was just this empty, expansive wilderness, and I was playing this guitar part and he said the first line of the song, which is "I picked the wishing weed beneath your mother's tree." I didn't even know what a wishing weed was at that moment. That's what he calls dandelions--not when they're yellow and alive but when they're white and you can blow the seeds off. It just kind of struck me. I'd never heard it called that, and it sounded so much better that way. And I'm such a big fan of Dandelion Wine that I immediately wanted to write a song about it. It just turned into a fairytale kind of, after that. Once you blow the seeds of the dandelion, where they go and if they could take your message of love to the person that you're missing that's no longer with you. It's kind of a mystical song, in a way.
MR: What's the story behind "Rescue?"
JR: "Rescue" is a special one because it's one of the very first few songs I wrote when I came to Nashville for the first time. I met this guy named Jordan Lawhead, who became one of my best friends. We've also written a lot of music together. I have a handful of people in my life that I write many songs with, and he's one of them. I think that was one of the very first songs we wrote together. It was for this girl that I had just met that I was infatuated with or whatever you want to call it. I was struck by her. So, it's a special song to me because of all those things.
MR: What advice do you have for new artists?
JR: Wow. I mean, I feel like giving advice is a really intense undertaking. There's a lot of weight attached to that word. It's hard to give advice to people when you're still learning. And I feel like everybody's still learning, especially now, because of the way it's changing so quickly. I'd say just stay true to your music. Write what you feel, not what you think people will want to hear. Don't do it to become famous or to get your songs on the radio. That's not the way music is made--at least real good music, in my opinion. Other than that, it's going to be a hell of a ride. It's not easy or fun most of the time.
MR: I think everybody's a "new artist" until they're done.
JR: Yeah, I would hope so. If you aren't, then I don't know how you'd be inspired.
MR: Are you playing around at any clubs or doing any tours right now?
JR: Not right now. I'm doing random shows. I've been flying around and playing with Colbie every once in a while. I just did a show in Dallas with her a couple days ago. I'll probably get back out to at least New York and L.A. coming up here pretty soon, I'm just not sure when.
MR: Caged Birds Set Free. Who came up with the cover art?
JR: I did it. It's a picture I took, and then I drew little cartoon birds flying out of the giant crow's mouth. (laughs) I don't know, it's kind of morbid.
MR: And what does the crow mean?
JR: The crow is the prison, I guess...the music industry, possibly.
MR: That's exactly what I was thinking. (laughs) Take care, Jason, keep in touch.
JR: Thank you, I appreciate it.
Tracks:
1. Song for a Waitress
2. Bicycle
3. Rescue
4. Wishing Weed - with Colbie Caillat
5. More Than I Meant To
6. How Many Hearts
7. Wishing Weed (Acoustic)
Transcribed by Claire Wellin
Ladies and gentlemen, introducing poet Devala Rees:

photo credit: Mike Ragogna
Milky Dream Ghazal
by Devala Rees
I can't find a way out of my tavern -
Even when I stumble out the door, I'm still inside it.
It's like a dream from which I can't wake -
But then, I don't really want to.
It's a dream spilling over with foamy joy,
And it feels so much more real than what they call "the real world"
Though I'm drunk with wine flowing into my ears
Like the music of the flute-player dancing on the table
Greedily eyeing the butter-pot hanging from a beam,
Sniffing deeply its chubby musk-scent.
Climb onto my shoulders, my Lord, and eat the butter!
I'll hold your weight somehow, even if you become the milk cow.
Devala says: I beg you to break my back
If you'll just let me take one lick of your sweetness.
What worlds lie on the roofs of clouds?
Faint mists fade in and out of being,
Phantom isles phasing at the edge of form,
The spray from the unseen waves
Of the sea that is the sky
At the turning of the tides
Of water and fire and frost,
Dawn and noon and dusk,
Sun and moon and stars,
Windflow, lifebreath, and deathly void.
A few of the sky's flighty dreams find shape,
Taking root and sprouting forth from the air
To grow into amorphous canopies of fog,
Great plains of cottony skygrasses and drifting snows,
Rolling hills and craters and wind-carved spires tall,
Darkly brooding wrathful storms a' brew
And mighty cloud mountains of fantastic scale
All stretching to the hazy brink,
The indistinct edges of the shapeless abyss.
Tiers of cloudscapes stack between Earth and void,
A honeycomb shell of shifting, passing dreamlands.
Day and night paint the soul on the sky's moist skin -
The bright white purity of noontide's hours,
The deep blue shadowmask of timeless midnight,
And the precious, fleeting moments in between
When golden, crimson, violet beauty flares to life,
Blazes gloriously across Heaven's glowing face,
And dies so young,
That splash of molten love
Falling back into the cloudy sea.
printed with permission by Devala Rees

Popular in the Community