"SISTER, BROTHER, FATHER, MOTHER" EXCLUSIVE
The American Society of Composers, Authors and Publishers (ASCAP) present the fifth music video, "Sister, Brother, Father, Mother," from the ASCAP Songwriter Residency: Volume 7 album premiering exclusively on The Huffington Post. The track was co-written and performed by Gabriel Mann of Modern Family, Rectify fame and 16 America SCORES Los Angeles students of Braddock Elementary, created in two afternoons, and recorded on a third at The Village Studios.
A Conversation with Gabriel Mann
Mike Ragogna: Rectify currently has a 100% rating on Rotten Tomatoes, and you have garnered great reviews of your work on that show, tell us how you landed that gig and what is the most satisfying part of scoring it?
 
Gabriel Mann: Rectify came about the old fashioned way -- my agent called and asked if I'd be interested in writing a demo for a new show. I watched the scenes they provided and just fell in love with Rectify, and I felt that I understood the vibe and what the producers were looking for. So I wrote for those scenes, and they liked what I did. It's a composer's dream -- long, beautiful shots of pastoral Georgia, well drawn characters, a compelling story, and a creator, Ray McKinnon, who understands the power of music, and who gives me a long leash and constantly pushes me to go bigger and better and more powerful.
 
MR: You came into writing music for TV shows like Rectify and Modern Family having been the lead singer and songwriter for Indie Rock band, The Rescues. What was your first break-through opportunity that brought you into the world of TV? 
 
GM: Arrested Development. I had worked for David Schwartz as an assistant, and when I returned from tour in 2005 he asked if I'd be interested in writing some songs for a new show he was working on. I said of course, and we proceeded to write a lot of very funny songs for this hysterical show. David is a good friend and a great mentor, and working on the songs for Arrested led to more work on other shows of his, and eventually resulted in a show of my own.
 
MR: How do you think your experience in an alternative rock band has influenced the way you approach composing for film and television? Do you think that your singing background has an effect on the way you write scores?
 
GM: Being in a band has made me appreciate the production aspect of composing, and coming from a singing background probably affects how I approach melody in general. I care about how the sounds come together, and also about the shape of a melody, the structure of chords and the particular tones of the instruments. I suppose that sounds obvious, but caring about the actual tone of an electric guitar, or what sort of microphone you use on a bowed glockenspiel, can have a dramatic effect on the impact a piece of music has on the listener. It all contributes to the feeling they get when they hear it, and it all has to be dealt with deftly.
 
MR: You recently recorded the scores for three pilots -- Rosewood, Dr. Ken, and Angel From Hell -- that have been picked up for a series. Did you ever imagine that all three would come to fruition? Will you be able to score all three shows at once, on top of the other shows that you are already scoring?
 
GM: I almost never expect a pilot to get picked up -- perhaps that's the pessimist in me, or perhaps it's just better not to get your hopes up. I've had pilots I thought were a lock that never saw the light of day, and I've been through pilot seasons without a pickup at all. So getting three pilots picked up is shocking, and very, very lucky. As for scoring all three at once -- plus the others that are returning -- the good thing is that they are very different and will all require a different amount of attention. Rosewood is a procedural drama, and has a lot of music, so that's requiring a lot of attention. Dr. Ken is a multi-cam comedy -- we figured out a sound during the pilot process that has made relatively quick work of the episodes. I'm writing new cues for each one, and they all get put in a library that we can pick from for future episodes, so the work load tends to decrease over time for this sort of show. I've worked with Tad Quill in the past, so he and I have an easy shorthand. That said, Angel From Hell has not started yet, as it's a mid-season show. So I'll let you know how that goes when we get there!
  
MR: Then there's School of Rock for Nickelodeon.
 
GM: Yes. This show is a real joy, and it's really three jobs. There are songs to be written and produced before shooting, cover songs to be recorded, a score to be written in post, and at the end of the day a full album that will be released. Did I say three jobs? Maybe five jobs. Regardless, I got to be involved early on, go to production meetings -- something I've literally never done before -- use all of the tools I have developed over the years, and work with a big, wonderful team to accomplish all of these aspects of the show. It's a major job, but I'm so glad to be involved in it, and I'm very proud of the kids and the music we've made for it.
  
MR: Modern Family is a show that fans and critics all adore. The show has won 21 Emmy awards and has one best comedy series for each of its seasons to date. How does it feel to be part of such a beloved show?
 
GM: When people ask me what I do for a living, I tell them I write music. They ask me what for, and I say lots of things, but the one that literally everyone in the universe knows is Modern Family. To be involved with something that is known and loved the world over is a rare and wonderful thing. Even my parents understand what I do now.
 
MR: In 2003, you recorded Sara Bareilles' debut album, Careful Confessions. Did you ever imagine back then that Sara would become as successful as she is now?
 
GM: Sara is a unique talent. I've never met anyone whose music was so fully realized at such a young age. She knew what she wanted to say lyrically, and she sets her beautiful words to music in such a creative, elegant, smart way. I cannot say that I imagined her becoming successful -- it takes so much to get anywhere in the music business, and often the smallest part of that is talent -- but I can say that I am so proud of her success, and proud to have had a small role in the early part of her career.
 
MR: You have recently participated in The ASCAP Songwriter Residency, a program where you got to collaborate with elementary students to write a song. What did you learn about writing from your work with the students in the ASCAP Songwriter Residency? 
 
GM: Always good to come prepared. Bring an idea, a melody, a groove, anything helps. The kids from Braddock Elementary had plenty of ideas, I supplied a general concept, and then their brains did the rest. It was wonderful to see them at work, and to hear the fruits of their labor!
 
MR: What was the most satisfying part of that collaboration? 
 
GM: I think I got the most satisfaction out of seeing the words they had written come together into a unified concept, a finished lyric for a meaningful song.
 
MR: What was the most surprising and unexpected? 
 
GM: It was difficult to figure out how to get the kids to open their mouths and sing out. One of their teachers suggested bringing them to the auditorium, where there were other students studying and reading after school. I thought this would not be a good idea, but was totally wrong - apparently they needed an audience!
 
MR: Composing a score for a television show like Rectify or Modern Family must be extremely different than composing a song with elementary school kids, but did you also find that there were some similarities between the two?
 
GM: I suppose the similarity comes in preparedness - coming in with an idea for a particular scene, or song, that helps get the concept organized and gets everybody motivated and pointed toward the same goal. Whether that goal is scoring a scene, or writing a song, rallying around that idea is something that happens in both situations.
 
MR: What do you want the kids who participate in the ASCAP Songwriter Residency to take away from the experience?
 
GM: I hope the kids mainly learn that music is not only fun, but that it takes work and drive, and that that work and drive and motivation can lead to some very satisfying results.
*******************************
BROOKE ANNIBALE'S "PATIENCE" EXCLUSIVE
According to Brooke Annibale...
I wrote this song when I was looking for a resolution to a complicated situation, but the only resolution was to be patient. I was looking for an answer that could only come from being patient enough to wait for clarity and facing a few fears along the way.

There have been many times in my life where the thing that I know I'm supposed to do involves facing my fears, and that takes time, but it's always been worth it. In the chorus I reflected on that idea and how it applied to the situation I was in. I think that concept makes this song really relatable, to a lot of people in a lot of different but similar situations.

Also when I was writing this song, I envisioned a lot of dynamic builds and drops. My producer, Justin March, really understood that about this song. It starts off so sparse, that you wouldn't even imagine where it goes by the end of the song. The production really compliments the dynamics of the song's structure.
******************************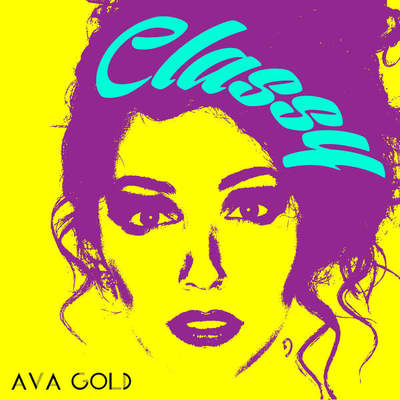 A Conversation with Ava Gold
MR: Okay, for the one or two people who don't know the story, how did this meteoric rise to fame and fortune begin?
AG: I have been a creative all my life, and I don't know my life without music. I started playing violin when I was three and was always playing different instruments, writing songs and performing. People would ask me to sing and I think I would do it even if they didn't ask. I participated in singing groups during high school and then music paid for me to go to college. I've basically been following this love of music my whole life and it's led me to some pretty amazing experiences, like getting to sing duets with Jason Mraz at Carnegie Hall, singing duets around the world with Engelbert Humperdinck and getting to perform and collaborate with some of the artists that have inspired me the most.  
 
MR: How did your various Fresh Beat Band experiences with Nickelodeon prepare you for your solo career? And just how good are you at problem solving, the theme of both the live action and animated series?
AG: I believe every experience we have is preparing us for the moment that is to come. Getting the opportunity to perform for almost a million fans while on tour and being thrown into all kinds of challenges on the TV series have so far put many tools on my belt.  I think one of the greatest lessons I learned, however, was realizing I had to let go of perfection because there is no such thing. It's about learning to be as honest as you can in every single waking moment and not being afraid to fail. The show taught me to be fearless and to approach every situation with that state of being. As far as problem solving goes, I really do believe there is a solution for everything. There is always a solution, even though it may be hard to find sometimes.  I'd like to think I'm pretty good at problem solving in real life because I am a very curious individual and tenacious to a fault.
 
MR: You're a multi-instrumentalist as well as a singer and an actress. How do you stay fulfilled in each of these areas as you're having to focus on the series commitments What's an average day like when recording for the shows?
AG: Balancing different projects as a singer, musician, writer and actress has always been a great challenge to achieve; but we recently wrapped the show so my focus is back on music. I've been in the studio working on my EP, which will be released later this year. I made a video for one of my songs, "Havana" and also recently released a single, "Classy," which is being featured all summer on ESPN. At the end of the day, my heart is at the happiest stage when I make music; but I'm lucky I don't have to choose.  
 
MR: You also commit time and energy to organizations such as Global Green, Voto Latino, and institutions associated with Alzheimer's research. How and when did your civic service side begin?
 
AG: I think it's always been in my nature to serve but it most likely began when I was a teenager. I used to go with a few close musician friends to this area in Miami where the largest homeless community would congregate and we would sing for them, pray together and try to help them get back on their feet. It was actually a great success for us at reuniting a few families and I remember that was such an incredible feeling. There are a lot of causes that are important to me, but the one that is closest to my heart at the moment is Alzheimer's. My grandmother passed away with the disease and the experience really inspired me to get as involved as I could in finding a cure -- there's that problem solving again. I am a Celebrity Champion for the Alzheimer's Association and last year, I founded my own non-profit organization called Creative Minds Care. My vision is to see a world without Alzheimer's. We are currently planning on a huge annual benefit concert where the proceeds will go towards funding for Alzheimer's research.
 
MR: You've also performed with Jason Mraz, Gloria Estefan -- a fellow Miami native -- Justin Bieber, Wyclef Jean, Ne-Yo and many others. Since you're mostly either recording for music or TV shows, what does performing live on stage bring to your creative fulfillment?
AG: Getting to connect with the fans. I love being on stage. It's always felt like home and getting to experience the music together with the fans is something that feels bigger than me.  You somehow become hyper aware of the moment and the human experience and everything seems to make sense.   
 
MR:  You graduated college at 19. With all your talents and success, did you also have shame like the rest of us by being a supersmartie?
AG: It was just one of those things that were out of my control. I was given a placement test when I first started school and I was placed in the second grade when I was five. Then in high school, I was dual-enrolled so I already had garnered a lot of college credits by the time I actually went to college. Graduating so young was a blessing but at the same time, being the youngest made it difficult growing up. I became a victim of bullying and it took a long time to rebuild my confidence. But I love that you called me a supersmartie... I'm keeping that.
 
MR: [laughs] What do you think of pop music these days? What's happening in Miami's music scene and how entrenched are you?
AG: I think there are a lot of interesting things happening in pop music right now. People are starting to take more risks. I think there are still a lot of unexplored territories but we are getting artists like Lorde, Hozier and Pharrell and you can feel artists that are pushing the envelope and that's exciting. I have been living in Los Angeles for a few years now so I am not very up to speed on the music scene in Miami, but it is my hometown and I am looking forward to come home, play some shows and reconnect very soon.
 
MR: What advice do you have for new artists?
AG: Stay curious and don't limit yourself. Don't lose sight of your vision or be swayed in a direction you know in your heart which you are not meant to go. Work on your craft and be prepared, so that when opportunity comes, you are ready. I know people are always talking about the money, the fame or the business of it, and a lot of times, the music is what gets lost along the way. So always remember why it is that you do what you do. Do it for the love.  
MR: Since you're kind of taking on aspects of it anyway, are you sure you don't want to just become a teacher and jettison all this star stuff?
AG: I am not sure I am cut out for that.  I am a student for life.  I always want to keep learning and evolving; finding ways to be better than I was yesterday and better ways to do what I do.  When I was little, I used to have this poster on my wall that said, "Have to Keep Growing." I live by that.
******************************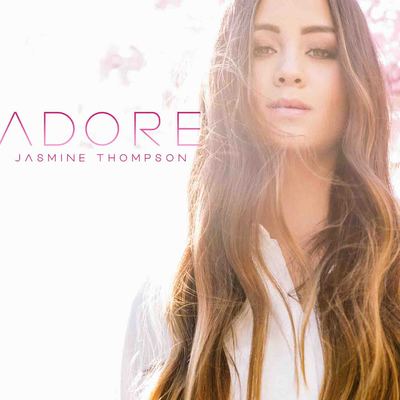 A Conversation with Jasmine Thompson
Mike Ragogna: Jasmine, there's this thing called YouTube. You should check it out!
MR: So you have over 200 million views on YouTube, you have a million and a half channel subscribers, and you're 14, just a few days older than my son. How did you do this and can you teach us all how to become YouTube stars?
JT: To be honest, I think the only tip that I can give to other aspiring YouTubers, is to be consistent and to treat your followers like they are your family. Some of my followers have been listening to my music since I was 10 years old--they have watched me grow as an artist and as a person. If you truly love what you do and know how to show it, people will respond to that.
MR: How did you get on DJ Felix's radar and how did you get him to remix "Ain't Nobody"?
JT: Well, Felix came across my cover of "Ain't Nobody" on my channel a little over a year ago. Basically, he liked it, got in touch and then remixed it. We became really good friends - but only ever spoke on skype or texted. We didn't meet face to face until a year later when we went to Barcelona to shoot the music video!
MR: Then there's your guesting on Robin Schultz's "Sun Goes Down." What's the story behind that appearance?
JT: We were introduced through our record label. Robin sent me the instrumental for "Sun Goes Down" and I fell in love with it. I recorded the vocal and he loved it - so we released it. He's been so supportive during some of my first big shows singing in this style.
MR: Law And Order, SVU featured your recording "Let Her Go." Did you catch the episode it appeared in? Did you like how they used it?
JT: I had never actually seen Law And Order SVU until they played my song! I was really touched that they decided to use my version of "Let Her Go" in such a dramatic and emotional scene.
MR: I'm beginning to think artists are inviting you on their projects and TV shows like Law And Order SVU using your material to get huge views. That's it, isn't it.
JT: Haha! I'm not sure, but I'm so happy that I've had the chance to collaborate with so many different people--even TV shows.
MR: Your new EP Adore will, of course, feature the title track. Can you tell us anything more about the other tracks? 
JT: Most of the songs on the EP are about love in some way or another--like the love for your family or something you're passionate about. Love is such a universal subject and I hope I can connect to loads of people through my songs. There are some other themes too--like not being scared of failure, trust and forgetting the past.
MR: What was it like recording the video for the "Adore" single? 
JT: Filming the video was so much fun! We shot the video while I was out writing in LA in this amazing old house in the hills. It was my first ever proper music video with a massive crew, so it felt amazing.
MR: What is the best advice you were ever given and did you follow it?
JT: The best advice I have ever heard, is to accept the things you cannot change, have the courage to change the things you can and the wisdom to know the difference. It is hard to follow, but a good thing to remember.
MR: What advice do you have for new artists?
JT: Stay true to your sound and remember that music isn't supposed to be stressful--it is the light in the dark. It is an artists' way of escape.
JT: So much fun!! I have never felt happier.
******************************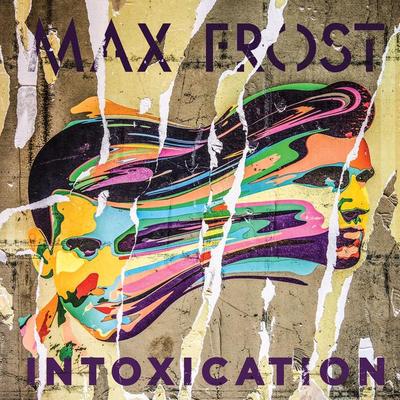 A Conversation with Max Frost
Mike Ragogna: Max, you do it all--write, record, produce, mix, and much more. Where does being a recoding artist rank on the list?
Max Frost: All those things are key to my process, so I'd say I'm first and foremost a recording artist!
MR: I believe it was mostly "White Lies" for your Low High Low EP that introduced you as an artist in a big way. Now that you have a new EP -- Intoxication -- what have been the major changes for you as an artist between releases? And why did you title the EP Intoxication?
MF: I feel like I've matured a lot as an artist. I understand myself at a deeper level. I feel more consistent and coherent with what I'm doing. I titled the EP Intoxication as a reflection of the dark, psychedelic tone of the music. All the lyrics personify emotions as chemicals in a way. I wanted the whole record to feel like a distorted reality.
MR: Your track "Nice And Slow" also received some big attention. Is there anything that you're finding surprising about your rise in popularity, for instance, people appreciating elements of your work you took for granted, etc.?
MF: I'm so close to all the work that I'm always surprised at the outside perception. Especially when it comes to referencing another artist that I've never heard of or listened to at all.
MR: Did you find that you utilize anything creatively or conceptually from the recordings you oversee for others into your own projects?
MF: I learn something every time from success or failure with working with other artists. Everyone has a different process and different things they bring to the table. The goal for me is for things to feel accidental and effortless, like you're throwing paint at a wall and it's just magically making a picture.
MR: What do you think of the current music scene, what are your thoughts about it?
MF: People talk a lot about how the internet financially hurt the industry, but I think along with that damage, its creatively advanced it. Genre terms can't even apply anymore because the music coming now is this super-hybrid of so many genres.
MF: I'm obsessed with film makers. Stanly Kubrick. The Cohen Brothers. David Fincher. Making a song or an album takes a lot. But I can't wrap my head around the level of complexity and detail these men have navigated in making their art. I get goose bumps when I watch their films. It's four dimensional genius.
MR: What's the best advice you were ever given and did you follow it?
MF: Be thankful for any success you have. Yes.
MR: What advice do you have for new artists?
MF: Focus on nothing but the art. If you do it right, everything else will come.
MR: How do you picture your career having gone five years from now?
MF: I see myself always wanting to push the envelope. I want to be a part of a larger effort to make music that hasn't been heard before.
******************************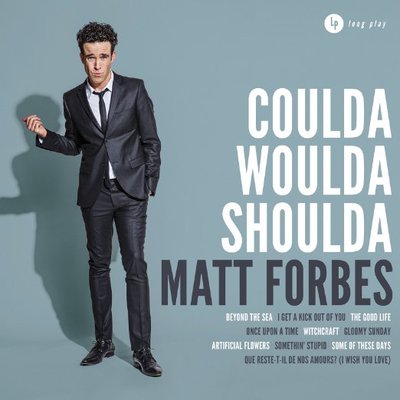 A Conversation with Matt Forbes
Mike Ragogna: Matt, what's all this Coulda Woulda Shoulda stuff! You're too young to be kvetching about such things!
Matt Forbes: Mike, I came out of the womb at 40. I'm an old soul!  My buddies and I go to the deli and compare diseases that we're all convinced we have--thanks, WebMD!. But in all seriousness, the songs on Coulda Woulda Shoulda deal with things I think we all can relate to at any age. Whether it's the gal that got away, or that great unrequited love--love, loss and regret permeate these songs the same way they permeate our lives, regardless of how old we are.
MR: I heard you're wowing the millennials with your take on standards like "Beyond The Sea," "Witchcraft," and other extremely Tin Pan Alley-ish songs. When the millennials wow, what does that feel and look like?
MF: It's funny--when I began performing around L.A., I had assumed that I would appeal primarily to an older audience. But to my surprise, it was actually young millennials who turned out to be some of my loudest, most enthusiastic fans. This became even more apparent as we began to build our social media presence on Facebook--the response was unbelievable. But it really shouldn't have come as a surprise. The musical tastes of my generation have become very eclectic. This is an era when Frank Sinatra, Amy Winehouse and Beyoncé can co-exist on the same iTunes playlist--and without judgement. As Ellington once said, there are only two types of music: "the good kind" and "the other kind." People respond to great music and these songs happen to be some of the greatest songs ever written.
MR: Why did you choose to record and perform this kind of material? And aren't you afraid of muscling in on territory clearly owned by JB Baretsky and his ilk?
MF: First of all, I have to say I'm a big believer in the theory of abundance. I think there's more than enough success to go around.  I'd also like to think I bring something unique and specific enough to this material that it hopefully sets me apart as my own artist. But as to why I chose to record and perform this material--I think it really goes back to me being an "old soul." I first became obsessed with this big band sound when I was 11 or 12. Frank Sinatra, Bobby Darin, Dean Martin--these guys were my heroes and provided my earliest musical education. While my friends were outside kicking the ball around, I was up in my attic singing along to Sinatra at the Sands--no joke! But my parents also had a lot of great music playing in the house when I was younger--everyone from Frank, Nat and Ella to The Beatles, Fleetwood Mac and U2. So I was very lucky to have grown up with a wealth of great classic pop/rock influences to draw from.
MR: As your friends were listening to Backstreet Boys and Feist, what songs became your favorites as a kid?
MF: Well Mike, I was a child of the '90s, so I slow danced to a LOT of K-Ci and JoJo and Savage Garden in middle school. I love '90s pop. I was also pretty obsessed with '80s pop/rock and new wave--The Smiths, The Cure, Duran Duran, Tears for Fears. Moody British pop music seems to have been my go-to outside of the big band stuff. The collective wisdom of Keane and Coldplay got me through more than a couple of breakups in high school!
MR: By the way, as Sarah Palin reminds us, we speak American in this country, buddy! American! Why in the world would you turn the good ol' USA classic "I Wish You Love" into "Que Reste." whatever for your album? Why, Matt, why?
MF: Being Canadian, Mike, speaking French is as natural to us as maple syrup, hockey and Celine Dion.  I actually took French from fourth grade--or 'Grade Four' as we say up North--through my senior year of high school. That good ol' USA classic, "I Wish You Love" actually wouldn't exist had Charles Trenet not first composed "Que reste-t-il de nos amours?" some years earlier.
MF: The same can actually be said about the first track on the album, "Beyond The Sea"--before Bobby Darin, it was originally another Charles Trenet hit called "La Mer." Interestingly, if you look up the lyrics to the French version of "Que reste." you'll see they differ dramatically. "Que reste-t-il de nos amours?" literally means "What remains of our love?" For me, the poetry of Trenet's original lyrics presented a more wistful, vulnerable portrait of someone dealing with the end of a relationship that I could really connect to. What can I say, Mike...the French know romance!
MR: That's crazy talk, Matt, just stop it! So do you have any personal favorites on the album, maybe because the arrangements were so touching or a recording went way beyond where you pictured it?
MF: It's always hard to single out a favorite tune and in this case, they're all favorites, otherwise they wouldn't have made the cut. But if there was one tune that really sums up "Matt Forbes," it'd have to be "Some Of These Days." I love how bold and theatrical it is. Listening to the lyrics, you'd never guess that it was 105 years old! I'd also have to say recording the aforementioned "Que reste-t-il de nos amours?" was particularly special. Unlike some of the bigger, hornier--in a brass sense, Mike--arrangements on the album, this song uses only guitar and clarinet. It was such a thrill and privilege to record with these two legendary studio musicians, John Chiodini on guitar and Gene 'Cip' Cipriano on clarinet. Cip actually started recording at Capitol in the early '50s--playing with everyone from Frank Sinatra and Elvis Presley to Judy Garland and Barbara Streisand. Meanwhile, John has performed or recorded with everyone from Nina Simone and Peggy Lee to Michael Bublé and Celine Dion. All these musicians really infuse the album with a wonderful sense of the past, having lived through that era and having performed alongside all these greats.
MR: Any songs left in the can or a good start for the next album?
MF: My tendency has always been to over-prepare. We actually had charts made up for 12 songs, so we ultimately recorded a couple that didn't quite make the cut. Although they sounded great, they just didn't seem to fit the tone of the album that had emerged from these other 10 tracks. The upside is we have a couple of songs that would make for great tracks on the next album.
MR: Before I forget to ask, was your snarkily-titled Twelve Minutes of Christmas your first official EP?
MF: I'd say it was more cheekily...or even extremely-cleverly titled, Mike. But yes, The Twelve Minutes of Christmas was my debut, 4-song EP that we also recorded at Capitol Records here in Hollywood. We had an absolute blast putting that together - using the same legendary crew of musicians as Coulda Woulda Shoulda.
MR: So you and your "horn-y sextet" -- hey, your words, not mine -- played regularly at venues such as Herb Alpert's Vibrato and the Catalina Jazz Club. What's your take on modern jazz? And obviously, you admire Sinatra and Bennett and I imagine Chet Baker, but what about the hipster acts such as Miles Davis, Dave Brubeck, Thelonious Monk, Charlie Parker, and the greats? Did they seep into your musical education as well?
MF: I'm a veritable sponge, Mike. I take it all in with equal measure but I'd have to say there have been two key figures who have had an enormous influence on my aesthetic and approach to this music -- Count Basie and Quincy Jones. These guys are great heroes of mine. When we were reworking "Gloomy Sunday," I really tried to picture what Q or Basie might have done to flip this melancholy dirge on its head. While Basie was undeniably steeped in jazz, I've always felt the later Basie band took things almost closer to rock 'n roll than traditional jazz, if that makes sense. They were explosive and daring in their arrangements but always right in the pocket. When you add Quincy to the mix, it's about as close to perfection as you can get. I can't get enough of it!
MR: What are you enjoying most about your meteoric rise to fame and fortune?
MF: Probably the abundance of Fiji water at my disposal, no more bargain basement hydration for this Canuck!
MR: Matt, what advice do you have for new artists?
MF: You know, I've been asked this a lot by my younger fans. It's a tough question to answer succinctly but if there's one piece of advice I can offer, it's to prepare, prepare, prepare.  You want to know your craft better than anyone else but also have to have patience and discipline for the process.because it is a process. You also have to be your own best critic, meaning, it's important to believe in yourself and to celebrate your successes, but it's equally important to recognize where you fall short and could improve. Tony Bennett, who is 89 years young, says that he learns something new every time he steps out on stage--and that really sums it up.  You must constantly work to be a master at your craft, but ultimately, you also want be kind and generous too. People like to work with nice people!  
MR: Any random plans for the future like spelunking or taking a cooking class?
MF: Well if this album doesn't take, I've given serious thought to becoming a Goonie. You've got to think there's another pirate ship just waiting to be discovered in Northwest Oregon.
Calling all HuffPost superfans!
Sign up for membership to become a founding member and help shape HuffPost's next chapter