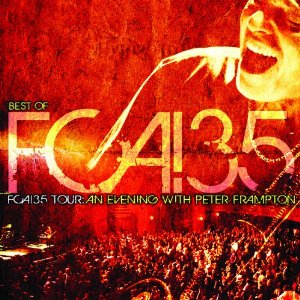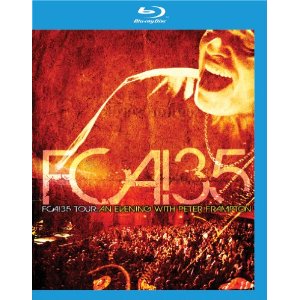 A Conversation With Peter Frampton
Mike Ragogna: There's a new DVD, Blu-ray and CD of a revisited Frampton Comes Alive! or rather FCA! with an exclamation point and we've got Peter Frampton here on Solar-Powered KRUU-FM, the only solar-powered station in the Midwest to prove it.
Peter Frampton: Well, I do hope it doesn't get cloudy while we're doing the interview. Will the station draw to a complete close if the sun goes out?
MR: Not at all, but you know why? Because your sunny disposition will be charging the station.
PF: [laughs] Okay, all right, very good.
MR: Peter, it is a joy to talk to you once again. It's always a pleasure and, of course, you have this new project for us to chat about. Now, let's start with how the performances that are on this DVD, Blu-ray and CD were recorded around the world.
PF: Yes, the DVD and Blu-ray, basically, was two nights of filming -- that's The Beacon Theatre in New York City and the Pabst Theater in Milwaukee, both done in February of this year. Then I decided that seeing as we were selling CDs for people to take home with them from every show of the FCA! 35th anniversary tour, which was a great thing, Abbey Road Live brought their equipment every night and recorded everything and by the time people left, they could walk away with three CDs of the entire three-hour show. So because of that and because we were multi-tracking every night, I thought it would be a great idea to do a best-of as well as the DVD and Blu-ray. But I didn't realize what I was taking on, because the DVD was a lot of work, choosing between two shows, which tracks you're going to have, and then editing between the two nights. But it worked out great. We recorded a hundred and sixteen shows total, that was the amount that we did for the ...Comes Alive! anniversary tour, so luckily, we kept a logbook when we came off stage each night. Everyone in the band would mark what songs they thought were good or if they thought none of them were up to par or if the whole night was good. At the end of working on the DVD, I started this mammoth task of going through what ended up being about forty shows that we all said were the better shows out of the hundred and sixteen. Then I set about going through and choosing three hours of the best tracks, whether they be from Toronto, Walla Walla, Washington, or Manchester, England. So, yes, as I said, it was a huge task and I didn't realize what I was taking on but I feel really good now that I've done it because I've found some really special renditions of the songs, twenty-five of which are not on the DVD. There are only five songs that are the same as the DVD, because those were the better versions of those songs, so you've got twenty-five extra versions from all over the world, basically.
MR: So this is like a complete celebration, not only of Frampton Comes Alive! but also of Peter Frampton. In a way, this has been years in the making.
PF: Well, yeah, in a way, but also, there was never any footage of the entire show. There was footage, but the three hits -- "Baby, I Love You," "Show Me The Way," and "Do You Feel Like We Do?" -- at the time it was released, there was no MTV; you just did your promotional videos or films of each single, basically, at the time, which was a drag. The footage from Winterland where we actually recorded most of ...Comes Alive! originally was just one static camera and I believe that went up in smoke when Bill Graham's office got torched. They lost a lot of stuff, so there was no record of what these songs were like live other than the three. So I always thought it would be a good idea to do the whole thing as a show and record it and film it because there just wasn't anything available of the entire amount of material on that original ...Comes Alive!
MR: And these releases bring your career up to date. Having played that many shows... a hundred and sixteen, I guess it was, for the tour total?
PF: For just the Frampton Comes Alive! 35th anniversary leg of it, yes.
MR: Having played that many performances, were there any revelations about the original project?
PF: There were a few things that came to life and happened from when we started the tour to when we finished it. Obviously, Stanley Sheldon, the original bass player from ...Comes Alive!, is back with me again, which is wonderful and we're so thrilled to have him back. So that was great that we were going to experience it with Stanley again, but I think the other members of the band had never played all the songs from ...Comes Alive! We cherry-picked for the tours. I haven't done ...Comes Alive! total for years, since the seventies. I think when we first started rehearsing "Something's Happening" that the band had never done, and "Doobie Wah," I think the revelation was, "These are really good tracks, you know?" And everyone got excited about the fact that we were doing something that was sort of historic and that I was actually in the band. I think that the excitement then came. We played in New Jersey and then the Beacon the first time for the first couple of shows and I don't think any of us were prepared for the reception that the entire thing got. There was something that we tapped into, a time warp or something for everyone in the audience and for those new audience members that were not there at the time. They just got to feel the same thing. It was pretty phenomenal and we just really enjoyed it. People have asked, "Did you really want to do all those songs again?" Well, I never really planned on it, but now that I've come up with the idea of doing it so we can film it, it's been very enjoyable. I've never played the same notes twice in a solo and never plan to. It's always new every night. It's been wonderful. Of course, lo and behold, right before Christmas in 2011, halfway through the ...Comes Alive! 35 tour, I was to actually get the guitar back after thirty-two years of thinking that it went up in smoke, the guitar that's on the front cover of ...Comes Alive! original cover.
MR: The audience must go nuts when you bring it out and go, "This is the guitar, guys!"
PF: Yeah. [laughs] We the band, go nuts as well. It's surreal. That is a surreal story and to actually be the recipient of the surrealism and be the person that benefits from this the most, talk about something you never thought in a million years would ever happen, because you were led to believe for thirty-one years, it was up in smoke, basically. I stumble for what to say every time, and I've had it back for a couple months, now, but it's just very emotional. It's a piece of wood, I know, but it's something that's very near and dear to me, and it was the only electric guitar I owned for so long because I didn't have the cash to have more. I had an acoustic and I had an electric and that was it when I was in Humble Pie.
MR: So I feel like your new CD captures more of the experience of what happened on the road than even the DVD and the Blu-ray are able to.
PF: It does actually! There are a couple extra numbers on there because we didn't do exactly the same show every night. There are, I think, two songs on the CD that don't appear on the DVD.
MR: Now I know we've done this before, but just to have it all in one spot for this interview for these people listening and reading right now, what are your thoughts, seventeen-million albums later, about the original Frampton Comes Alive!?
PF: Well, it's something that I'm very proud of, obviously, but it's enabled me to collect new audiences along the way and it's something that I will always be remembered for obviously, which is not a problem for me. It has enabled me to keep going and keep doing new music, which obviously is featured on this new collection, too. So even though we do the entire ...Comes Alive! show from beginning to end, the second set was another hour and twenty minutes of stuff from throughout my career, including covers and material from Fingerprints and Thank You Mister Churchill, and the more recent albums. It's enabled me to keep going and to just branch out. Now it's almost like whatever I do is a bonus for me, you know?
MR: What a good run you're having lately.
PF: Yeah, it's been a good period for me. It's been pretty prolific in writing new stuff and I think that the plans for the future are looking great. It has been a good period. Right now, I'm doing something completely different. I'm trying to stretch myself and do things that scare me a little. The Cincinnati Ballet have already used some of my music to do a performance with them and asked me if I would write some music for them. I'm doing that right now, actually. I'm about halfway through writing it and in April, we're going to do three or four shows with my band and I actually playing on stage behind the ballet dancers. It's going to be a real different event. There'll be the old music for the first twenty-minute segment, and then the center section, this twenty-minutes, will be this brand new, never heard by anybody before premiere of brand new music that I'm writing for the ballet, and then we'll end up with the last twenty-minute section of things people know me for already.
MR: Nice. And it just keeps coming.
PF: Yeah, and I will probably be doing some more instrumental stuff as well, because I enjoy that so much. I'm not saying I won't be doing vocal stuff as well; this ballet stuff is working out to be pretty fifty-fifty instrumental and vocal. I've got a lot more to say musically, and I'm finding more and more different ways to do it. It's just been a phenomenal period.
MR: Peter, what advice do you have for new artists?
PF: It's a terrible time for the music industry now. I don't mean to be a downer, but that's the way it is. We don't know where it's going. Music is now becoming "free," and it's very difficult for new artists to start. My advice to new artists is to not follow a trend, but to start one. By that, I mean to not be tempted to do what business people might suggest to you, to jump on the bandwagon, but to be strong. Your own material is your identity and I think that's what you need to stick to. The power of your audience is in the hand of the artist now via all the media -- Facebook and Twitter and Instagram and all of them -- all of the new available techniques to get to people. I think that you are your best publicist and record company and everything right now when starting out. There have been many artists recently that have proven this. I don't think it's a time to despair, I think it's a time to really go after what you want to do and not sell yourself short. Stick to your guns and to your gut instincts on your own music.
MR: Thank you, and will you be coming back for another interview when you do the 35th anniversary of Frampton Comes Alive! 2?
PF: [laughs] I don't know about that! Gosh, no I don't think so, but we can do whenever you want to. I don't mind.
MR: Any closing thoughts? Anything you want to throw out there?
PF: All I can say is I took a lot of this year off to work on the DVD and the CD set and we'll be starting back up with the ballet, which we're also going to film with, so there's another project there, but then right after that, we'll be going back into rehearsals and be going out on another expedition touring the world and we'll have something new out there at that point, whether it be an EP or something like that, which will be out to accompany another tour.
MR: Nice. And we'll talk to you then, right?
MR: Thanks. All the best, Peter, and thank you again for all your time.
PF: All right, thanks so much.
Transcribed by Galen Hawthorne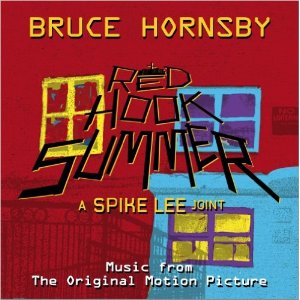 A Conversation With Bruce Hornsby
Mike Ragogna: Today, we've got one of my heroes on the line, Bruce Hornsby.
Bruce Hornsby: Wow, that's pretty nice of you, Mike.
BH: Where in the Midwest are you?
MR: Fairfield, Iowa, which is sort of relative to Iowa City and Des Moines.
BH: Fairfield, Iowa. I came to Des Moines in 2000 for Dollar Bill Bradley. Bill Walton and I were his shill--his opening act. I had had quite a time in Des Moines. We just played in Des Moines actually, just a few months ago at the Val Air Ballroom, a classic old joint that we just loved. We had the greatest time playing there. I haven't played Des Moines since 1987 but I hope to come back soon to the same place because it was just a big party.
MR: Bruce, get back here, and if you don't mind, get to Fairfield!
BH: How far is Fairfield from Des Moines or Cedar Rapids?
MR: From Cedar Rapids, it's only about an hour and change, and from Des Moines, it's a little less than two hours.
BH: We used to play in Cedar Rapids in the early days of The Range, because one of my old schoolmates from Miami, a guy named Pete Harris, is from Cedar Rapids, so we used to play his hometown gig in '87, '88, '89. I knew Cedar Rapids pretty well, but I've never been to Fairfield.
MR: Well we've got to get you here, sir, to see our radio station's solar array and also to play a place called The Sondheim Center. We were the first facility named The Sondheim Center actually, and I think that now there are three.
BH: What's the connection?
MR: We have a musical director, Randy West, here who is friends with Stephen Sondheim, so he was able to arrange it.
BH: Okay! Well, we're sort of having our Sondheim-esque attempts these days with our play that I think you know about--SCKBSTD.
MR: That's right, a perfect excuse to interview you about that one, too.
BH: Well, we'll do an interview when there's more to talk about. But there are some things, some quiet, very interesting and potentially amazing things going on where SCKBSTD is concerned.
MR: SCKBSTD. Not your typical musical title.
BH: We changed it for a while. I bowed to the pressure of Broadway producers who think that SCKBSTD is too incendiary and controversial, that Maude and Myrtle would come to New York and want to see a Broadway play and SCKBSTD would be offensive to them. My experience would be the exact opposite of that. So I allowed them to change it for a while, but now we've changed it back. We've reclaimed our play from the people who are too safe.
MR: Right on. See, that's why you're my hero. And Sickly Illegitimate Child just wouldn't work.
BH: [laughs] That's right, there's not much of a ring to that.
MR: Hey, you're the ambassador for Spike Lee's movie Red Hook Summer in addition to the director. As an ambassador, can you give an overview of what the adventures are for this poor thirteen year-old from Atlanta who gets stuck in Red Hook?
BH: Well he's not really stuck in Red Hook, his mother takes him up to spend a summer with his grandfather, who, it turns out, used to be in the Atlanta area as a preacher, a pastor. He really doesn't want to be there, he's not too into the whole religion scenario that his grandfather is very involved with, and it sort of forces him to work around a church and pass out fliers in the Red Hook area trying to promote functions at the church. He befriends a young girl who also attends the church. There's a lot of church in this. There's the great Jonathan Batiste, a great New Orleans keyboard player who plays the hell out of the organ in the church. The church scenes are fantastic. Clarke Peters is the lead as the grandfather and I don't know if you're familiar with Clarke Peters, but he's really famous for having been the lead on The Wire and also one of the leads on the HBO show Treme, with the New Orleans milieu. So anyway, I can't really give it away, although there's a great shock that occurs later on, a shocking development that occurs later on in the movie that sort of turns the whole scene. It turns the story around in a very dark and interesting way.
MR: And I hear that Mookie's back!
BH: Yeah. You know, to me... when they showed it at Sundance, there was a lot more Mookie in there. Spike felt he needed to make it shorter and he did, and I think the cuts he made did not hurt the story, they probably helped the story. They tightened it up, but they cut out a fantastic scene of Mookie. A monologue with Spike as Mookie talking about the proper way to deliver a pizza. It's just fantastic. Hopefully, on any DVD that comes out, they will include these cut scenes.
MR: Yeah, I'm starting to get into Blu-rays for the endless bonus material.
BH: Well, I'm a bit clueless. I'm still getting past Betamax.
MR: [laughs] So you've got that soundtrack, and the release date is... well, it was July 31. Uh-oh.
MR: Oops! I'm a little late on this one, sorry.
BH: Actually, I think it was more Aug. 31. July 31 must've come and gone with no release, Aug. 31 would've been more like it. I've been doing some solo concerts, sort of a Red Hook Summer Fall tour promoting the record, but it's mostly just an excuse to play solo, because I love to do it. Really, there aren't too many record stores anymore. Maybe at Barnes and Noble you can get it, certainly at Amazon.
MR: Bruce, these tracks are mostly instrumental, with the exception of a couple.
BH: It's really a nice record to put on in your house. It's really the first solo thing I've ever recorded that's strictly solo. I like it, I think it's sort of one of those sort of mood music records.
BH: Yeah, it's just eleven days. I just did five, ending up in New York for a sixth concert as a tribute to the great Levon Helm. I was a part of it at The Meadowlands in New Jersey, now called the Izod Center, the old basketball arena. The old Brendan Byrne arena, actually. So I've got six more concerts to do around the country here and there.
MR: Bruce, I know Levon was kind of special to you. Can you share some thoughts about him?
BH: Well, I have a lot of thoughts about Levon. Every time I was around him, you couldn't help but start laughing. There was always a crazy, funny old story or a joke. He was a guy kind of like I am, ready to laugh, ready for the yuck. I guess you could say we were kindred spirits in that way. I loved playing with him. He had a deep groove and of course his voice was one of the great voices; totally unique. I've been real lucky to work with incredibly unique voices, whether it was Levon Helm or Spike Lee, and they come from very disparate backgrounds. A lot of people are drawn to people who have completely original or completely unique takes on music or film or any art. So yeah, from Levon to Spike, it's a great, broad musical life.
MR: What was it like working with Spike this time around?
BH: Well, I've been working with him for a long time. We've known each other for twenty years. I first worked for him, oddly enough. Branford Marsalis, Jerry Garcia, Rob Wasserman and I did some crazy space music for some Levi's jeans ads that Spike was making in 1991. We were out there rehearsing at Front Street, the old Dead studios when I was playing with them, and we recorded this crazy space music that he used. Then I was introduced to Spike by Branford and then we decided to make the video for my song "Talk Of The Town" for the Harbor Lights record.
BH: So I first worked with him, then in '92 on that, then he asked me to write the end title song with Chaka Khan for his movie Clockers in '95. That was the end title song, and we made a video for that. He made a video for my record Hot House in '95, a song called "Swing Street." Then in 2001, I wrote another end title song for him for his movie Bamboozled and it seemed like every five or six years, he was calling me to do something. Then, about six years or so after Bamboozled, he called me, asked me to score the Kobe Bryant documentary for ESPN that he was making called Kobe Doing Work. So that was my first full score. I did that, then he asked me to do my first feature film score for him -- or for anybody, for that matter -- which was Red Hook Summer, and now I'm working on his next one Oldboy.
BH: We've been working together for years. I just think Spike gets what I do and I certainly get what he does. I've been a fan for years. Like I said, I think he's one of the true originals in film. He has such a distinct point of view and an interesting way of making movies. He's pretty much an unswerving artiste. He really has his own vision and goes to whatever lengths it takes to achieve that vision. I totally respect him. I've been moved so many times but what he does and has done. There are so many films I could mention -- Get On The Bus, Malcolm X, Jungle Fever, Crooklyn; certainly the movies I've worked on. Clockers is amazing, a fantastic movie. Obviously, the old ones, She's Gotta Have It, is a scream. Do the Right Thing... I could just go on and on.
MR: Yeah, and thank God he threw the Kobe Bryant piece your way or otherwise you'd have no exposure to sports.
BH: [laughs] Yeah. Well that's something that Spike and I have in common. I've gone to Knicks games with him -- hell, we went to see our mutual friend Allen Iverson when he was playing for Georgetown at The Garden. Wow, this is a long time ago. Early nineties. Right, we definitely commiserate on the sports level.
MR: Dude, I have to tell you, we have to dethrone Kevin Bacon and make it Six Degrees of Bruce Hornsby.
BH: [laughs] Well, I don't know. I've met Kevin Bacon once or twice. I remember meeting him on an airplane with his beautiful wife. I don't know Kevin, but I'm sure there's probably a couple of degrees of separation between Kevin Bacon and me.
MR: And, of course, you know Kevin Bacon. [laughs] So you're working on the new musical, Sick Bastards...
BH: ... and the new Spike story.
MR: Right, the new Spike story, but are you working on, oh, I don't know, another Bruce Hornsby project with full lyrical songs, all that?
BH: Well, yes and no. I am writing songs with Robert Hunter. I wrote one for my last record with Hunter called "Cyclone," which I love, and I wrote another one that we've been playing called, "Might As Well Be Me." Hunter sent me some lyrics -- you know who Robert Hunter is, right?
BH: Okay, good, because a lot of people don't know Hunter's a great lyricist. He wrote so many great songs for The Dead. New Year's Day of this year, I got an email from Hunter: "Happy New Year, here's some words." I loved that. I love his writing, so I've written another one with him and now I've written another one with him this year called "Tropical Cashmere Sweater." We're still working that one up, we haven't had a lot of time. I hope to continue working with Hunter because I love it. And I'm working with my Sick Bastard lyric partner, my old childhood friend Chip deMatteo. We had a band booking company called Zappo Productions in our junior high school and high school years, where we would only book the worst bands in our town. We'd only book a band if they were terrible. We had a lot of fun with that. We reserved the right to name the band. We had such bands as The Benign Tumor, The Uncommon Cold, Polly Nomial and the Logarithms. That was sort of a "Chick Singer" band, quote unquote.
MR: Is this the kind of humor you and your brothers would be slinging when you were kids and it just stuck?
BH: Well, yeah, my friend deMatteo and I still consider that we're doing Zappo Productions, just on a higher level here.
BH: A lot of the SCKBSTD songs are attempts at humor. As we get older, we just like to write funny stuff with weirder chords.
MR: Bruce. The traditional question. I've asked you two other times, but let's do it again. What advice do you have for new artists?
BH: Oh boy, it's so hard now. I get a lot of -- I was going to say "tapes," but I don't get too many cassettes anymore. I get a lot of CDs and people sending me things on the Internet. I find that the level of musicianship is pretty good. it's pretty strong. The people sing well, sing in tune, the players play solidly, but I guess this ties into the sort of theme of the day, when we were talking about Levon Helm or Spike or many other people I could mention. Robert Hunter or Garcia, all these people have something in common: They are original voices in whatever they do. They have a unique take, a unique point of view, a unique perspective on what they're writing about and a unique way of performing this if they're performers, whether it was Garcia or Levon or Spike in his film making. That's what I find mostly lacking is a sense of artfulness, a sense of style and uniqueness of style. We see on TV all these music competitions, these singing competitions and it's all about the great melodramatic moments [hums soulfully] you know, all that sort of thing and you go, "Well that's great, and it's very skillful and nice technique there," but it's sort of generic now. Everyone does it. It's a lot of style and not a lot of substance. A lot of flash. And so I guess I would encourage people to dig deeper on an intellectual curiosity level and broaden their horizons in every way. If they're songwriters who write words, read the great writers. Be inspired and broaden your horizons lyrically, and musically, the same way. I'm a lifelong student and I'm always looking to be inspired, looking for the next inspirational area to deal in, the next area that inspires me. Some of my fans wish the area that I've moved into lately I wouldn't be into, which is modern classical music, which is very dissonant and chromatic. There's a lot of utilization of chromaticism in harmonic language, meaning, you know, "weird" to people, not straight and safe.
MR: You've always been adventurous, and you got more adventurous once you started doing the more focused solo albums.
BH: I've never been interested in being that guy who was the reliable record-maker who was going to give you that same feeling and that same musical style every time. I did that my first two records and then moved away from that forever. Anyway, getting back to what I said, this is a long answer but it's a complex answer because it's a complex area, but actually, in the end, it comes down to something very simple: Prize uniqueness. Search for yourself, don't search for commercial success. The least commercial tape I ever made was the one that got me signed to a major label. I'm a sort of walking example of this idea.
MR: Nice. Yeah, there's a guy who reminds me of you as far as he literally climbs into the piano and plays the soundboard and he's also playing chords and chord structures that are not similar to what you're doing, but he has the same sort of spirit as you. He's a guy named Marco Benevento.
BH: Marco! Yeah, he played with us in New York last year. He is very adventurous and forward-thinking. Yeah, I like Marco. His band's great.
MR: Yeah. He reminded me of you and where you've gone. Okay, I think we're going to wrap it up here, but what do we still need to know desperately about either your new soundtrack for Red Hook Summer or the movie itself.
BH: You desperately need to know that I was influenced by the great modern classical composers, like Ligeti from Hungary. He's got the Ligeti Etudes, definitely an influence on this music in a couple of spots. Also the great composer and arranger Claus Ogerman. There's actually a piece you'll see called "Ogerman" because the chord structures reminded me of Claus Ogerman and his work with the great jazz pianist Bill Evans. Since there's a lot of church in this film, there's a good bit of church in the music. There are two or three very hymn-like moments. So for people who like the hymnal, there's definitely some hymnal-esque moments in here.
MR: Including, you might say, "Hymn in C"?
BH: I think that's clearly one of them.
MR: [laughs] All right, Bruce. Again, you're one of my heroes. I really appreciate you continuing to make music through the years and being a voice the way you continue to be. You're great.
BH: Well I appreciate it, Mike. Thanks a lot.
Transcribed by Galen Hawthorne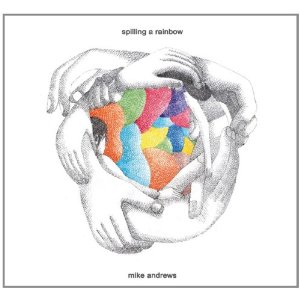 A Conversation With Mike Andrews
Mike Ragogna: How are you, Mike?
Mike Andrews: I'm good, how are you doing?
MR: I'm pretty well, thanks. So you have this new solo album, Spilling A Rainbow. Can you tell us about it?
MA: Yeah, you know, it's another record I've made. Add it to the list of other records I've made in my lifetime. This one is sort of inspired by the birth of my son and the sort of sprouting of a family. That's kind of where it starts.
MR: I think we need a little history lesson so we can appreciate further this album. You had a certain association with a certain movie called Donnie Darko?
MA: Yeah, that was one of my earlier accomplishments; I did the score for Donnie Darko and recorded and produced "Mad World" for that movie.
MR: And you played piano for that as well.
MA: Yeah, I played everything on that score. That was the score I did by myself, so yeah.
MR: Mike, you've been the darling of Sundance, can you refresh us on some of your movies? For instance, you had Zero Effect, we mentioned Donnie Darko, and you've done television work on a couple of my favorite shows, here, Freaks and Geeks and Undeclared.
MA: Yeah, I did part of Undeclared and then I jumped off to do Orange County with Jake Kasdan who I've continued to work with through all his projects.
MR: You also worked on She's Out Of My League.
MA: I mostly do movie stuff every day and, occasionally, I get time to stop and make a more personal record, which is what Spilling A Rainbow is.
MR: So there's your latest album and Hand On String from 2005, your other solo album. What's your creative process when it's writing for yourself as a recording and performance artist versus writing a score?
MA: You know, it's not really that different. Obviously, there are no vocals on my score work so that takes that out of the equation. I make music everyday, so when I'm working on my records, I just start with nothing and try to come up with some ideas and draw from my inspiration, different music that I love and experiences that I've had. It's more of the revision process that's what's different about the process with the film and television and my score work. Of course, working on a movie is more of a collaboration with a director and different people that are outside of my own experience. My own records aren't necessarily as collaborative as my movies.
MR: And I'm imagining because of how you're approaching scores and the instrumentation, et cetera, that your solo albums benefit from that because your mind goes beyond a formatted "Verse, chorus, verse, chorus."
MA: Yeah, I mean, score work is much more linear writing than that sort of song structure you're talking about so it does open up my mind to approaching songwriting in a different way structurally.
MR: I would say as far as the instrumentation, that also reflects the freedom you've experienced as a movie music composer.
MA: Yeah, well I mean there's no rules, it's just music. Throughout history there's been a lot of different ways to approach it and I'm just trying to find the one that suits me. With the score thing I have to travel through a lot of different soundscapes so things that I pick up along the way that I identify with and feel affinity to, I bring those into my songwriting.
MR: And I'm imagining that it also affects some of the topics. You start the album off with a song called "The Dentist."
MA: I was getting my teeth worked on and I just got shot up with Novocain. To accelerate the process of Novocain entering your body and numbing you, as sort of like a catalyst they throw some -- I don't know what it is but it's sort of -- an upper, an amphetamine kind of thing they give you. So it got my heart pumping and right about that time, I was thinking about how I was about to have a child, which is sort of a new concept to me and I just had this drastic panic attack slash realization and then I just sort of grabbed a pad of paper and wrote that song down and then I went home and recorded it and that was sort of the beginning of my record.
MR: The thought of going to the dentist is always scary.
MA: Yeah, it is. It's not a pleasant place to go. It's not a place you go to relax, I don't think.
MR: [laughs] It's not your vacation spot. But there are vacation spots in "My Warming World." From your lyrics, the song could be interpreted a couple of different ways. What was going on in that song?
MA: Well, you know, lyrically, it's not really the negative connotation of warming world that you might think. It's more of just sort of the warming of my world with my partner, my wife and how she sort of brought warmth into my life. It's a positive thing.
MR: Right, it's not about global warming.
MA: Yeah, that's it. Just sort of when you meet someone that you want to spend your life with, it changes your perspective on who you are and what you want. So that's kind of what it was. It's just a love song to my wife, really.
MR: Your warming world, your growing family. Has it affected the way you're creating music?
MA: You know, not really. It's hard being a musician, you know, and being in a relationship. I made the decision a while back to focus primarily on film scores, so it took me off the road. My solo records and my private projects are not my primary thing. A lot of people have to spend so much time on the road. When I decided to not be on the road so much and spend time trying to have a somewhat normal life, I found my wife, and we got married and had a child. She knew what she was getting into. [laughs] My life hasn't changed that much as far as music. I make music every day, I work out of my own studio that's here that I built here at my house. My life hasn't changed that much. Obviously, everything's changed but my process of making music is something that I do every day. It's sort of like my life when I'm not making music has changed enormously.
MR: When you have a child, it totally changes a lot of paradigms in one's life. It did have an effect, obviously, on your album. Do you see an evolution in your work?
MA: Yeah. Obviously, when you have a child and you're witnessing that person experience things for the first time over and over again, there is a sort of reduction that happens where you're experiencing all these things again for yourself and after like almost half a lifetime of experience going back to such simple concepts and simple epiphany-type realizations. When your child is walking around and sees a bee close up for the first time or something, these are all things that you really take for granted. So obviously, when you love your child so much and you're focusing so much on him, you sort of get inside their body when they have these giant experiences. You're so much a part of your children and they're so much a part of you that there is a shift in your perception big time. Many of those songs are just me in his body having that experience that he had and then coming back into my own mind and body and interpreting those experiences. That's sort of what a lot of the songs are.
MR: Beautifully said. The song "Spilling A Rainbow" is an example of one of those kinds of songs, right?
MA: Yeah, well that song, particularly, was a song, which is so strange. I had a dream where he came to me. While he was in the womb, I had a dream where this child comes to me and just sort of takes it from there and tells me what potentially might happen when he arrives. It's really my wife spilling the rainbow is what's happening. She has this person that comes out of her that changes our lives.
MR: One of the tracks, "Waiting For You To Wake," seems to tie-in to "Spilling A Rainbow." Can you go into that song?
MA: Well, our child didn't sleep through the night until his first year. That was just really me on daddy detail basically in the middle of the night and I woke up before light, four o'clock in the morning and was just sitting there waiting for him to wake up. We have this little video monitor that we can watch so I was just sitting there watching him on the video monitor making sure that he was okay, still breathing and everything. I sat and wrote a song about just sitting there. I decided to take some time off of work at the beginning of his birth, which is why this record also happened. Otherwise, I would've been working all the time on my film scores.
MR: I'm sure you were nudged during that period, with, "Oh, can you just fit in this... " fill in the blank.
MA: The first thing I did was Funny People. Judd [Apatow] was like, "I know you just had a child, but I think this is going to be a really easy gig." Well there's no easy film score. That was my first job back after Oliver was born.
MR: What advice might you have for new artists?
MA: You know, make music you love and that way if anybody ends up liking your music, they like the same music that you do. It seems like a simple concept. But for me, that's really been the key to continuing playing music. Make stuff you like and be open to situations where you don't think you might fit in.
MR: I think that's such a subtle point. I think sometimes when people are making music, they're not making music that they like. They're being pragmatic.
MA: Yeah. It's hard. As a musician, you want to do something that you think is going to be successful. Obviously, anything you do, if you're going to put your whole day into it or whatever, you want it to give you something back. Sometimes that gets clouded with the motivation. The ambition clouds the art. I think you've just got to remember that music is a spiritual art form... to me, anyway. Even in its most commercial sense, when I'm doing a film score, it's still coming from my heart. It's not coming from science, or whatever. It's not coming from what I think someone might like, it's what I like.
MR: Yeah. "Ambition clouds the art." When you get the bug for doing a solo project, and if you have the kind of success that you view as "success" for this project, is that going to put you more on the path of being more of a solo artist?
MA: Not really. I like my life. I really enjoy making film scores, and more than anything I just enjoy making music and making new music. It's hard. I feel good about the pace that I'm at as far as my output of music. Sometimes being artist is about repetition and I'm not a huge repeater. It's about making an identifiable musical logo for yourself. I like to change, I like to shapeshift and like we talked about when I first got on the phone, my name has changed, what people see as my style of music has changed and fluctuated with my life. Successful artists usually are people that do the same thing over and over again which is fine for them, but for me, I'm more of a change person, you know what I mean?
MR: Yeah. I have to ask you about "Mad World," the Tears For Fears song that you re-recorded with Gary Jules. That was an international number one record. It made a little bit of noise here, people know it, but it was a number one record around the world. To me, the moodiness of that record was exactly right on, stripping away all the Tears For Fears production, and it seems like that was the exact read that song always was meant to have. Is that how you felt when you finished producing it and were listening to the playback?
MA: You know what, it was coming off my score so the whole score pretty much sounds like that. I was sort of just in a minimalist state of mind at that point. I heard it, I thought it was special, but I didn't think it was a hit song. It was hard to even think in terms of that. If I was to compare it to something that was on the radio or something that was a hit at that point, I think "hit" wouldn't have been the first thing that came to mind. I always try to make stuff that affects me and I think that if given the chance, a lot of music that doesn't seem like the formula of what might be a hit would be more popular. There's a lot of great music that doesn't sound like whatever. Everything sounds very dance-y now.
MR: We go through phases. I don't want to classify "Mad World" as "emo," but on the other hand, I guess it does fit into that category a little.
MA: Right. The lyrics already were, and then my approach to it was probably. It's like reverse melodrama. You strip everything away and then it becomes more dramatic as opposed to how some people add things to make them more dramatic and I guess I went the other direction.
MR: And you were rewarded with a monster hit around the world. That must have been not only surprising but satisfying.
MA: It was. I made it with my friend who I'd been friends with since my childhood, so there was sort of a sweet success to it. But you know, again, it wasn't our song. The pursuit of confusion. Everybody's confused by the whole thing. "Did you write that song? Wait, you didn't sing that song. What did you do on that song?" It's funny. It's funny to have people try to figure out what I did.
MR: And, of course, you did play piano on the track. We have to remind everybody of that, too.
MA: Yeah, I mean, but it's funny. It's more than that... people still wonder what I did, but it's good. I'd rather have people know the song than know me, to be honest with you.
MR: That's nicely modest of you. Last song to talk about from Spilling A Rainbow... "Bubbles In Space"
MA: That's a very, very cool video that you guys also showed on Huffington Post and helped us show it to, gosh, a ton of people.
MR: Yes, I do remember that it perhaps came in through my blog. Ahem. [laughs] I appreciate that. Can you go into the song?
MA: Yeah. "Bubbles In Space," that was just me watching my son blowing bubbles in the back yard and sort of using that as a sort of metaphor about letting your breath out like letting go of your past. That's a simple thought.
MR: Mike, thanks for talking to me.
MA: Okay, thank you for having me, Mike.
Transcribed by Galen Hawthorne