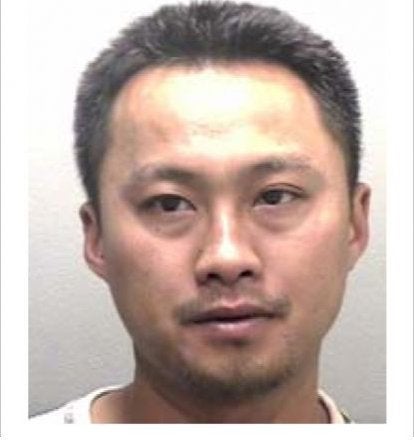 San Leandro resident Chau Van learned he was one of the Oakland Police's most wanted criminals after receiving a phone call from a friend in February 2011, who saw his name listed on a news report. Van was shocked and terrified upon receiving the call, as he didn't think he had committed any crimes.
And now, Van is filing a lawsuit against the Oakland Police for alleged defamation.
After receiving the phone call, Van stayed at home for a week, watching reports and reading articles about his alleged crime. Finally, he went to the police station in hopes of clearing up the confusion, according to the Courthouse News Service.
Instead, Van was put in jail. His alleged crime? Assaulting a woman with a baseball bat two months prior.
"A week ago I stood with community members and asked the community to stand with me to fight crime," Police Chief Howard Jordan said in a statement after the arrest. "Today we have one less criminal on our streets. Today a victim is one step closer to justice."
But the trouble didn't end after his release. For the next six months, his name appeared on the Oakland police's most wanted list, the Courthouse News Service reports.
Last week, Van's lawyers took action and filed a lawsuit accusing the city of false arrest, defamation and violation of civil rights. The department has since removed Van's name from the most wanted list.
Since finding himself on Oakland's Most Wanted list for reasons that still bewilder him, Chau Van has moved three times. The self-described real estate consultant and freelance web designer has held a few temporary jobs but was turned down for the only job he applied for in his field.

Some of his friends stopped returning his phone calls.
Van is a victim of a "careless and thoughtless mistake," according to his attorney Dewitt Lacy. "He is an upstanding member of the community and has always lived a respectable life."
REAL LIFE. REAL NEWS. REAL VOICES.
Help us tell more of the stories that matter from voices that too often remain unheard.
BEFORE YOU GO
PHOTO GALLERY
10 Major Crimes That Shocked the Nation (SLIDESHOW)