CARACAS, Nov 9 (Reuters) - The U.S. government's chief antagonist in Latin America, Hugo Chavez of Venezuela, has advised newly re-elected U.S. President Barack Obama to avoid further entanglement in international conflicts and concentrate on fixing internal problems.
"He should reflect first on his own nation, which has a lot of economic and social problems. It's a divided, socially fractured country with a super-elite exploiting the people," the socialist president said late on Thursday in his first reaction to Obama's victory this week.
The maverick Chavez, who has inherited Fidel Castro's mantle as Latin America's most voluble challenger of U.S. power and policy, said it was time Obama pulled back from global affairs.
"He should dedicate himself to governing his country and forget dividing and invading other nations," added Chavez, who has constantly criticized U.S. involvement in Iraq, Afghanistan and other hot spots around the world.
To the disappointment of the U.S. government, Chavez was re-elected for another six-year term in October, providing a continued platform to implement his self-styled socialist revolution and keep railing against Washington.
The 58-year-old Chavez, a quieter figure these days after a year of debilitating treatment for two bouts of cancer, had backed Obama over Republican challenger Mitt Romney in the White House.
Nevertheless, he does not disguise his disappointment in Obama, accusing him of perpetuating the same aggressive foreign policies as his predecessor, George W. Bush.
Since his Oct. 7 presidential election victory over opposition challenge Henrique Capriles, Chavez has been relatively subdued, only popping up on state television once or twice a week in meetings with ministers.
He has made no major new policy announcements, beyond promising more efficiency in government and a widening of socialist "communes" across Venezuelan society.
Many Venezuelans expect a devaluation of the bolivar currency in coming months - the black market rate is three times the official one - and perhaps more nationalizations in an economy where Chavez has radically increased state ownership.

Speaking at a Cabinet meeting, Chavez made light of nationalization concerns, urging businesses not to fear him.
"Come and invest! Don't believe the fairy tale that we're going to expropriate you," he said in comments on state TV.
Earlier in the week, Chavez plied the same line, espousing a supposed new moderation toward private business that critics scoff at as hypocritical and barely believable.
"It's totally false that I have a plan to expropriate everyone," he said then. "Don't be deceived by that tale of 'here comes the wolf.' Lies. I'm urging you to come and work."
He was less conciliatory in his view of Venezuela's upcoming state elections on Dec. 16, casting them in his Thursday appearance as a continuation of the state's battle against "counter-revolutionary" candidates of "the bourgeoisie."
"We have to keep fighting this ideological confrontation," he urged his candidates for governorships in the 23 states.
The most closely watched vote is in Miranda state, where incumbent governor Capriles aims to hold off a challenge from Elias Jaua, a heavyweight Chavez ally and former vice president.
Should Capriles lose, it would dent his status as Venezuela's main opposition leader and deal another blow to the coalition of anti-Chavez parties already demoralized by their failure to oust him from the presidency.
However, pollster IVAD put Capriles way ahead this week, with 55 percent of voter intentions versus 34 percent for Jaua. The opposition currently holds seven states.

Before You Go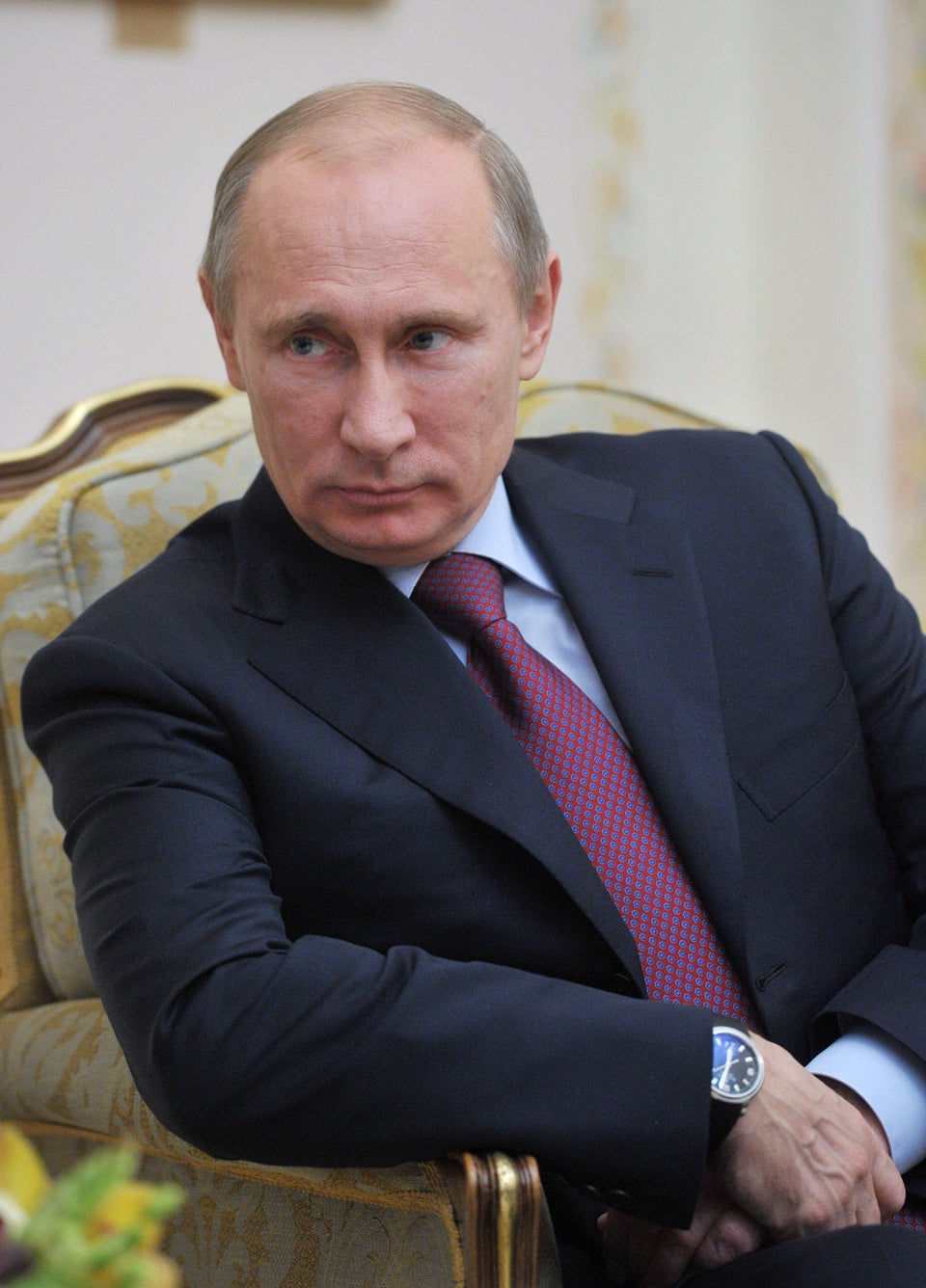 World Leaders Congratulate Obama
Popular in the Community