The FBI said Thursday it will join the police investigation into the death of Chavis Carter, the 21-year-old man shot in the head while handcuffed in the back of a police car in Jonesboro, Ark.
The investigation comes amid lingering questions over who pulled the trigger. Police said he committed suicide with a gun officers failed to find when they searched him. His family members said they believe he was killed by police who are attempting to cover it up.
Carter suffered a single, fatal gunshot wound to the head. He was detained on Saturday night following a traffic stop in Jonesboro, about 2 1/2 hours north of Little Rock, after officers said they found marijuana and empty baggies. Officers searched him twice, handcuffed him and placed him in the back of a police car, police said. Not long after, police said, he was found slumped over, with his head in his lap and a gunshot wound to the head.
"We've been asked to get involved," Kim Brunell, a spokeswoman for the FBI's Little Rock office, told The Huffington Post on Thursday. The bureau's ballistics experts will join the probe, she said.
Police said Carter retrieved a gun that he'd concealed, raised it to his head and pulled the trigger. A clear case of suicide, they said. The handcuffs, they said, were "double locked."
"Any given officer has missed something on a search, you know, be it drugs, be it knives, be it razor blades," Sgt. Lyle Waterworth of the Jonesboro police told a local news station. "This instance, it happened to be a gun."
Several calls to the Jonesboro Police Department were not returned. But Chief Michale Yates told Jane Velez Mitchell on HLN that the death is "definitely bizarre and defies logic at first glance."
"There's no indication of any projectiles coming from outside the vehicle. We've reviewed the dashcam video and as late as today managed to have some witnesses come forward that observed the incident from start to finish," Yates said. "And their statements tend to support that whatever transpired in the back of that police car transpired in the back with the officers in a different location."
The two officers on the scene the night of the shooting have been placed on administrative duties, according to reports.
Teresa Carter, Chavis Carter's mother, told reporters that she believes the police killed Carter and are now attempting to cover it up. She said her son suffered a wound to his right temple, though he was left-handed. And just minutes earlier during the traffic stop, according to Teresa Carter, her son had called his girlfriend and told her he'd call later from jail.
Charles Coleman, a member of the Jonesboro City Council, told HuffPost that while the circumstances of Carter's death beg a few questions, he is reserving judgment until an official investigation finishes.
"All I know is that the incident happened," Coleman said. "Other than that, I'm just waiting to hear back" from the police department and the FBI.
"You can ask any officer anything you want, but it doesn't mean they are going to tell you anything," Coleman said. "Until there's an investigation, you're like any other person hearing pieces of the news. I'd rather have it documented in black and white."
Coleman said that he is encouraged that the FBI is getting involved, to "give a non-biased" look into what exactly happened.
Meanwhile, the local NAACP plans a candlelight vigil in honor of Carter, who was from Mississippi but had family in the Jonesboro area.
Perry Jackson, president of the newly formed Jonesboro NAACP, said that an official statement would be forthcoming, but in the meantime local leaders would be meeting to determine a productive course of action.
Two Justice for Chavis Carter Facebook pages have been set up and Jonesboro residents are galvanizing around his death. Friends and supporters have left condolences and expressed disdain for the police.
I DIDN'T KNOW THIS YOUNG MAN BT WE AS A PPL NEED TO TAKE A STAND IF WE DON'T THINGS LIKE THIS WILL ALWAYS HAPPEN THIS YOUNG MAN COULDVE BEEN ANY OF OUR LIL BROTHERS,COUSINS OR WHATEVER. THE TIME IS NOW WE MUST STAND UP FOR THIS YOUNG MAN AND LET OUR VOICES BE HEARD!

Sherman Pye, who runs a bail bond office in Jonesboro, said the anger people feel has less to do with Carter's race, and more with the lack of transparency and answers about what happened.
"It's not that we are trying to help him or stand up because he's black, it's because of his situation, that's the main focus," Pye said. "It's that he's a human being, a young individual.
"It's more or less everybody waving the red flag, saying what is going on, not picketing or rioting or acting ill-mannered," Pye said. "Everybody is just on pins and needles waiting to see the outcome. We just want to make sure he's dealt a fair deal. We're not here to convict anyone, we just want clarification."
Police Chief Yates said that while what happened might seem "bizarre," he said officers have seen other feats of dexterity by people in handcuffs.
"We've seen people in handcuffs do some remarkable things -- smoke a cigarette, talk on a phone," Yates said during his interview on HLN.

Before You Go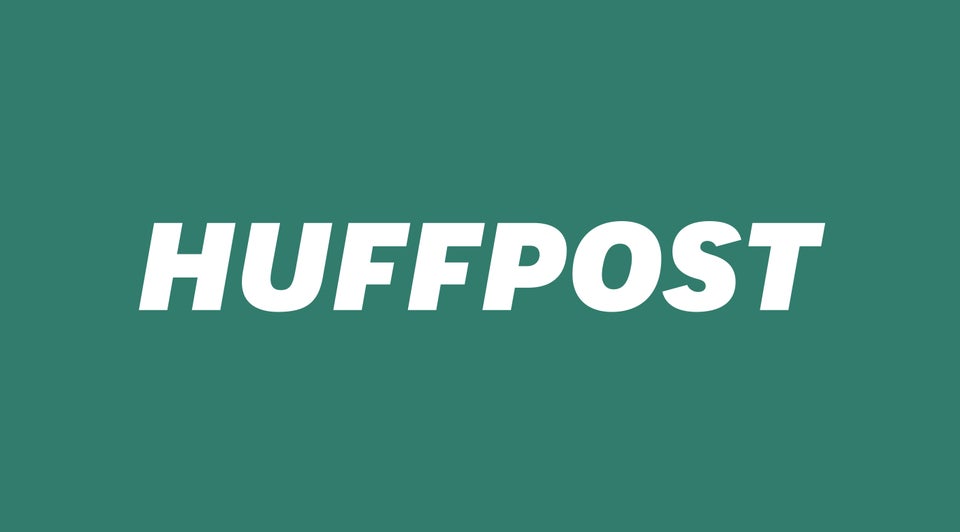 The Curious Death of Chavis Carter
Popular in the Community