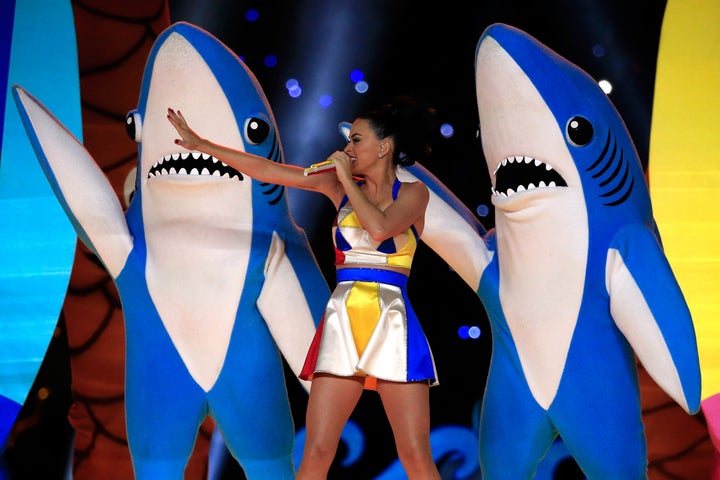 Call it a blessing and a curse (mostly a curse) -- since the dawn of social media, we have to think a lot more about who's going to see our Halloween costumes. Where we once could wrap toilet paper around our limbs or pop some cat ears on before leaving the house on All Hallow's Eve, we now must consider the relevancy of our costumes. They have to be unexpected, they have to be epic, they have to garner all of the Instagram likes. Because if you don't have a new profile picture of yourself holding an IPA, dressed as the woman on the $10 dollar bill on Nov. 1, did you even experience Halloween at all?
Yet when money is tight, it's hard to justify dropping major cash for a mere single night of culturally relevant debauchery. Whether you've got a last-minute invite or have been longterm planning to spend as little as possible, these ideas will shout, "I have not lived under a rock this past year, but I'm still paying those student loans back and I've probably taken more Ubers than I should have this year and I'm ready to party, you guys."
Costume: Left Shark.
Materials needed: Oversized blue hoodie, off-tempo dance moves.
Don't be Left Shark; everyone will be Left Shark and/or judge you for trying to keep a meme from January alive. (I want to be Left Shark.) But if you must, sew your blue hoodie sleeves into finlike points, avoid the person at the party in the $130 official Katy Perry "Belovesie," and have fun in the corner trying to pour a drink with your now useless appendages.
Costume: Ariana Grande licking a donut.
Materials needed: A tongue, donuts for photo ops, a thorough understanding of obesity as a complicated health issue.
A Dunkin' Donuts dozen costs under $10. Spending the whole night asking to be carried around like a baby and telling everyone, "I hate America"? Priceless.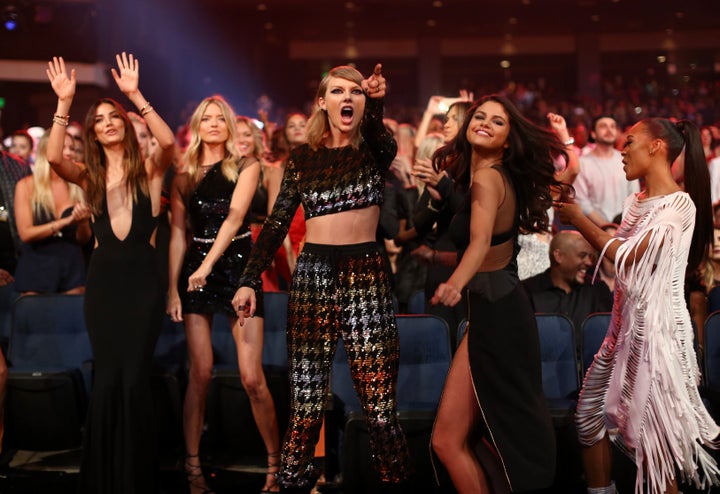 Costume: Taylor Swift's squad.
Materials needed: Five-plus people in need of a group "look," willingness to duet with every hitmaker from the last two decades.
This is for you, college girl groups who are too young to have the Spice Girls as a cultural reference point. Just walk around in a large posse all night, welcoming strangers into your inner circle (sealed with a blood oath and an Instagram snap) until the entire bar is full of your BFFs for life.  
Costume: A Jon Snow spoiler alert.
Materials needed: The innate thrill of ruining a TV show for someone who really should have seen all relevant episodes by now, geez. 
Literally all you have to do is show up like yourself and bump into strangers to whisper various theories about on-set photos from "GoT" Season 6, stuff Maisie Williams might've said and anything related to wild speculation about Kit Harington's character. 
Costume: Abbi and Ilana's "Why don't you smile?" faces.
Materials needed: Your natural, perfect self; sass. 
Perfect for when someone tells you what a scary mask you're wearing. 
Costume: A literal Trap Queen. 
Materials needed: Mouse traps from the dollar store, a plastic tiara from the dollar store (but, like, you didn't hear it from me).
A Fetty Wap tribute that will make 99 percent of your friends roll their eyes real hard but also love you a little bit more, maybe?
Costume: Chris Pratt doing that "Jurassic World" raptor-taming thing. 
Materials needed: A utility vest (free if you steal from a friendly fisherman or zookeeper).
Place yourself next to the beer fridge. Keep arms outstretched as you deal with increasingly drunk friends throughout the night. 
Costume: That one bizarrely controversial Lena Dunham photo.
Materials needed: White underwear, a homemade Instagram frame.
For full effect, spend the night wondering why people still get up in arms about women's bodies in 2015.
Costume: Nicki's "Miley, what's good?" moment from the VMAs.
Materials needed: A statuette (aka your Little League participation trophy), really good eyeliner.
The only moment, really, worth preserving from this evening. Rock a cat eye and get ready to confront anyone who's talked badly about you in the press. Bonus points if you can convince a cop (real or in costume) to stand behind you, looking shocked. 
Costume: The ghost of the "real" Avril Lavigne. 
Materials needed: Long, center-parted straight hair; a tank top and tie; ghostly pallor. 
Our favorite new Internet conspiracy says that the "Sk8r Boi" singer and once wife of Chad Kroeger was killed off and replaced by a double some years ago, which has gotten attention despite its very dubious evidence. Print out some red arrows and have them point at indistinguishable smudges and your haircut. When people ask if you're the real deal, say it's #complicated.
Costume: An Apple Watch. 
Materials needed: Purchase an apple. Stare at an apple.
Now you are an Apple Watch. (Much to the delight of suburban dads across America.) 
PHOTO GALLERY
The Most Ridiculous 'Sexy' Halloween Costumes
Calling all HuffPost superfans!
Sign up for membership to become a founding member and help shape HuffPost's next chapter