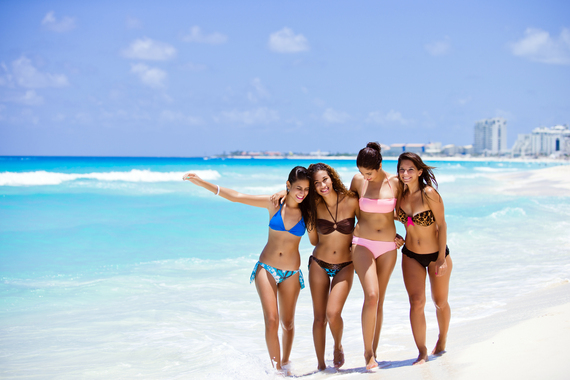 Whether you're headed to Cabo or Cancun, Mexico City or beyond, flights to Mexico aren't always cheap. Where you live and which airlines service that airport play a big part in how much you'll pay for your flight. To help you out, Hopper created a map that shows you the average cost of flying to Mexico from each U.S. state. We also found the average cost of a flight to Mexico from 10 large U.S. states, so you can compare.
Naturally, flights to Mexico from California, Texas, and Florida are the cheapest (you can thank their convenient proximity). But a few other spots on the map offer surprisingly low-priced flights to Mexico, including Colorado, North Carolina, Maryland, and Washington D.C.
Which airlines offer these super-cheap flights? Spirit and United seem to offer the cheapest non-stop routes, while AeroMexico offers flights with stops from some destinations for about the same price.
The Average Cost of Flying to Mexico from 10 Largest U.S. Cities
New York: $400
Los Angeles: $345
Chicago: $394
Washington DC: $364
San Francisco: $412
Boston: $391
Philadelphia: $390
Dallas: $312
Miami: $360
Houston: $338
This article originally appeared on Hopper.com, the app that tracks and predicts airfare to get you the cheapest flights.
Liked this article? Check out some more from the Hopper team: