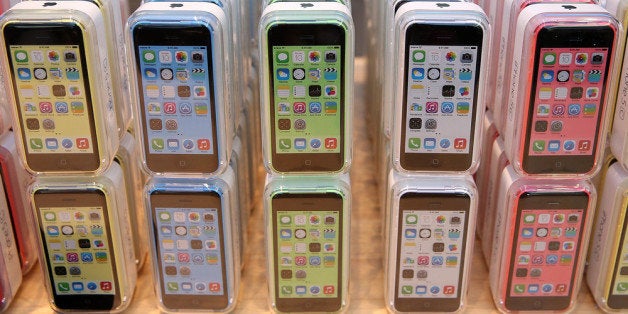 You can't use the iPhone 5C to make your friends feel bad about themselves, and that's creating a problem for Apple.
Unveiled in September, the 5C is Apple's "cheap" iPhone -- essentially the same as the iPhone 5 launched in 2012 but with a colorful plastic shell. The 5C costs $549 (or $99 with a two-year contract), and Apple appears to be having trouble selling them, according to multiple reports.
"By the end of the launch weekend, we had sold 9 million iPhones, making it the biggest iPhone launch ever," chief executive Tim Cook said on stage at a press event that introduced two new iPads on Tuesday. What was left unsaid was whether those sales were driven by the high-end iPhone 5S or the 5C.
The problem is that Apple seems to have lost sight of one of the big reasons people go crazy for its products: iPhones and iPads make buyers feel "superior," and allow them to flaunt the latest and greatest gadgets for all to see.
But the 5C doesn't deliver on that promise.
Moreover, the phone isn't cheap enough or different enough to permit Apple entry into the lower-end cell phone market. The company may have hoped to replicate the success of its iPod Shuffle, which put an innovative twist on the iPod at a significantly lower price. The 5C, however, "is neither really cheap nor really highly desirable," said Dooley.
Apple did not immediately respond to a request for comment. However, in an interview with Bloomberg Businessweek last month, Cook said that Apple wants to stay far away from a large "junk" market in smartphones. He doesn't want any Apple phone to viewed as cheap.
"We never had an objective to sell a low-cost phone," he told Bloomberg Businessweek. "Our primary objective is to sell a great phone and provide a great experience, and we figured out a way to do it at a lower cost."
Apple is trying to maintain its brand image as an exclusive high-end product while it battles Samsung for smartphone supremacy around the world. However, a product like the 5C presents nuanced psychological marketing factors that Apple needs to get just right if it wants consumers clamoring for the new phone.
At the heart of Apple's brand is an "Us vs. Them" factor that has been cultivated since the company's early days in the 1980s fighting against Microsoft and other behemoths of the tech world.
The phenomenon is the "driving force" that helped make Apple -- and countless other luxury brands -- so successful over the years, Dooley said.
Since the first iPhone was released in 2007, Apple phones have long enjoyed being perceived as superior because of product features, design and some level of intangible "coolness." Now, as Samsung's flagship phones like the Galaxy S4 become widely accepted as legitimate rivals to the iPhone, it's becoming more difficult for Apple to convince customers that their gadget gives them higher status than Samsung owners.
"Samsung has filled the status-object void with a phone that is genuinely flashy, that feels like a little chunk of magic in your hand, rather than a mere device, and that imputes to its user a certain amount of mystique," the Daily Intelligencer's Kevin Roose wrote of the S4 in June.
Apple has stumbled on the same dilemma that has frustrated many high-end product manufacturers: The high-end only represents a piece of the overall market, so how can one create a sufficiently different low-end product without diminishing the overall quality of a brand?
It's a tricky line to walk. Mercedes-Benz, one of the automotive industry's luxury stalwarts, recently produced an "entry-level" model, the Mercedes CLA. The car doesn't have the power -- or price tag -- that comes with most Mercedes models, nor does it carry the same prestige.
"I still think of Mercedes-Benz as a kind of automotive Olympus," he wrote. "It always seemed to me that Mercedes cars oscillated at a higher quantum state than other cars."
But Mercedes is still a business, and one that's in the midst of a global land grab against foes like Audi and BMW. Models like the CLA, which go down-market at the risk of damaging the brand, are necessary to "appease those gods," Neil wrote. He added that the car may well accomplish its task because it was executed well.
Apple's brand is in a similar state. The 5C isn't meant for returning Apple users looking to upgrade their iPhone 4S or 5. Most of them would simply opt for the 5C's pricier, more glamorous counterpart, the iPhone 5S, said Dooley.
The 5S -- with its sleek, metallic design and new features like a fingerprint sensor and a better camera -- is selling well for the company. It was the top-selling smartphone in September, followed by Samsung's Galaxy S4, with the 5C trailing the leaders in third place, according to a report from Counterpoint Research.
Dave Thier at Forbes says the 5C has turned out to be brilliant marketing for the 5S -- whether or not Apple meant for it to happen.
"By its mere existence, [the 5C] codifies the identity of the main iPhone brand," wrote Thier. "The rest of the smartphone world cannot always be counted on to remind us that the iPhone 5S is a beautiful and expensive product geared towards high-end consumers, so Apple is doing that itself."
Related
Before You Go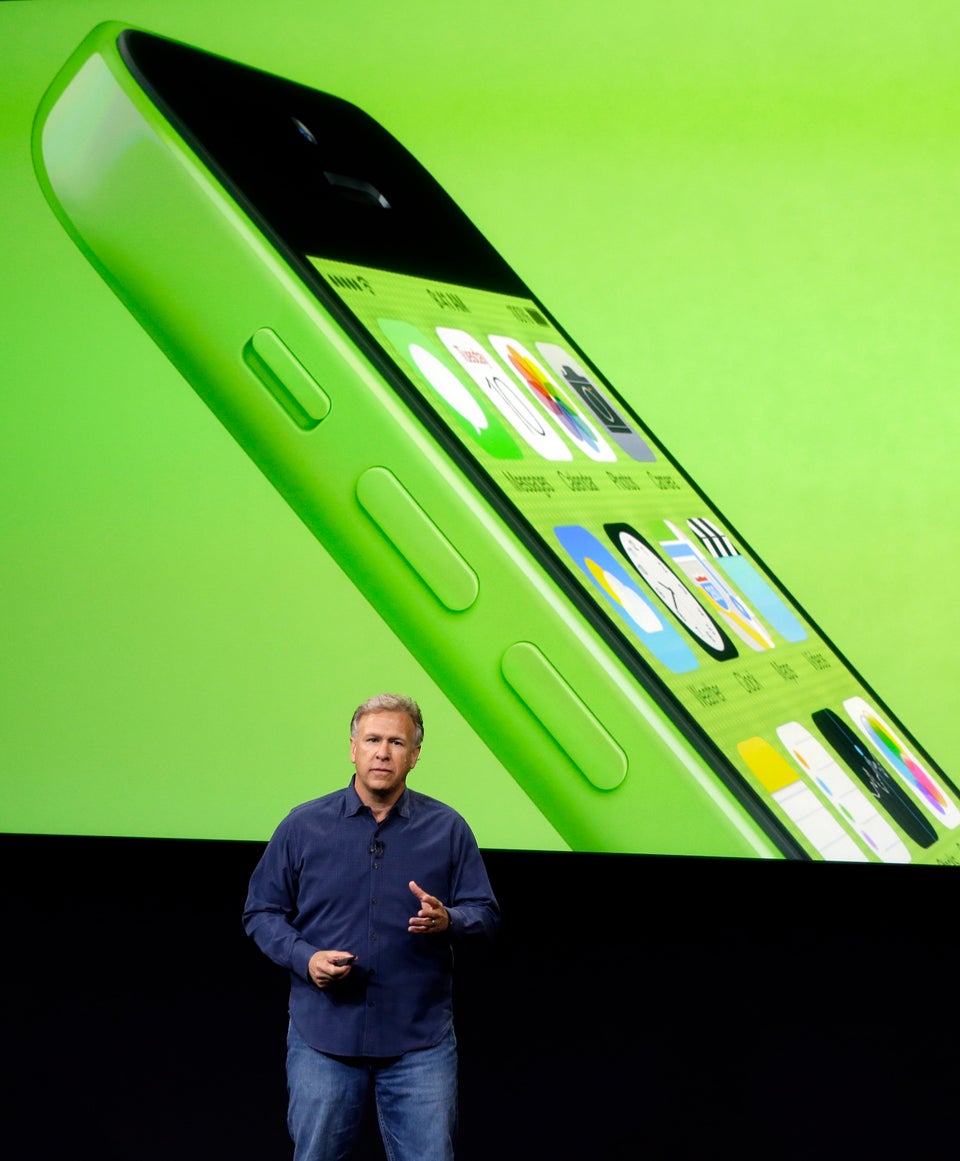 iPhone 5C
Popular in the Community