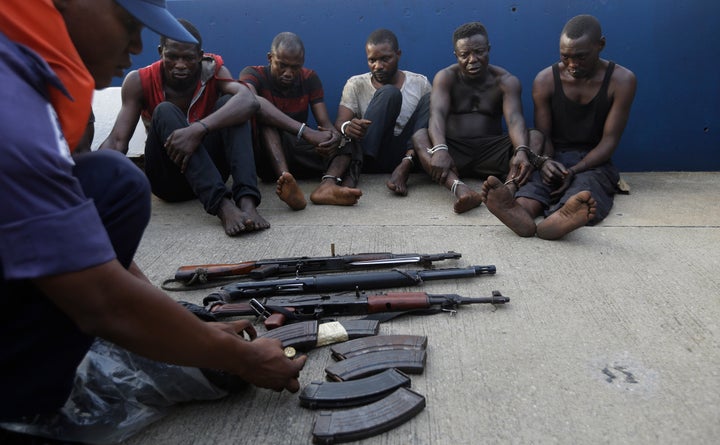 Oil companies aren't the only ones scaling down operations in the face of low oil prices.
Pirate attacks on oil tankers in the Gulf of Guinea fell by 29 percent last year, in part because the cheaper cargo just isn't worth the danger posed by increased naval security off the west African coast.
"Since the price dropped, there has been a decline in piracy and the numbers are there," Bolaji Akinola, a maritime consultant based in Lagos, Nigeria, said in a segment that aired Sunday on NPR. "The low oil price is a deterrence. It's not much of a worthwhile venture any longer."
The number of attacks -- which include theft, kidnapping and hijacking -- fell to 49 in 2015 from 69 the previous year, according to data from Dryad Maritime, a U.K.-based consultancy.
"With oil at a low bottom price of below $30 per barrel, piracy is no longer such a profitable business as it was when prices hit $106 a barrel a few years ago," Florentina Adenike Ukonga, executive secretary of the seven-nation group Gulf of Guinea Commission, told Bloomberg in February. "The price drop has contributed a great deal in reducing piracy and other maritime crimes in the Gulf of Guinea."
Akinola said Nigeria, the wellspring of the region's oil supply, lost as much as 500,000 barrels a day when oil hit $100 per barrel about two years ago.
"That is a quarter of what it is able to sell to the international community," Akinola said.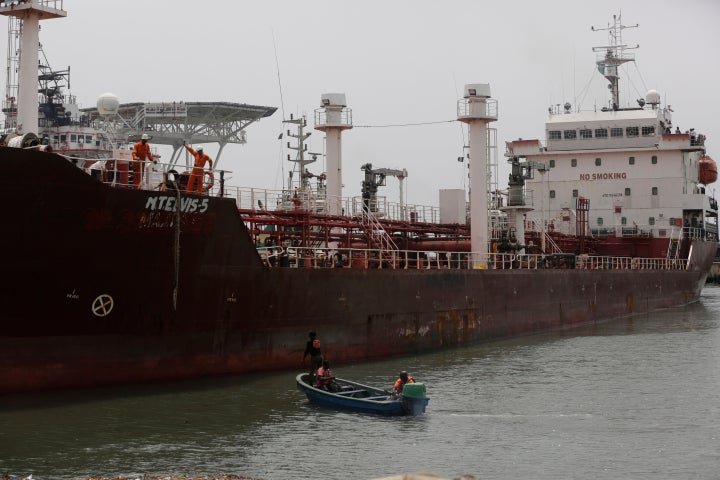 To be sure, low prices aren't the only factor keeping pirates at bay.
The Gulf of Guinea Commission -- a treaty signed in 2001 by Angola, Congo, Gabon, Nigeria and São Tomé and Principe and updated in 2008 to include Cameroon and the Democratic Republic of Congo -- set up a Maritime Trade Information Reporting Centre, a 24/7 communication service that monitors ships and alerts naval authorities to looters. The U.S. Navy began training with countries in the region in 2009.
Improved coordination is yielding results.
Last month, navies from the United States, Ghana, Togo and Nigeria pulled off "the first anti-piracy success in the region of this scale" when they freed the crew of the Dubai-owned MT Maximus nine days after it was seized by pirates off the coast of Abidjan, Côte d'Ivoire, according to a report in The Guardian.
Nigerian forces stormed the ship, on lease to a South Korean company and carrying 4,700 tons of diesel fuel, after officials in São Tomé called on them for help. U.S. Navy Captain Heidi Agle called the coordinated effort "the biggest piece in progress in the region" since joint military operations began seven years ago.
Still, the threat to oil tankers goes beyond just armed bandits boarding ships to steal cargo or ransom crewmen.
"Acts of piracy and armed robbery are only one facet of the spectrum of maritime insecurity; boundaries between various crimes are often blurred," Dirk Steffen, maritime security director of Denmark-based Risk Intelligence, wrote in an essay for the nonprofit United States Naval Institute. Piracy, he said, is just an offshoot of other gang activity in the region, including stealing crude, siphoning oil from storage sites and scamming the government for fuel subsidies.
In other words, the criminal organizations behind piracy have other illegal revenue streams to fall back on. If oil prices remain low in perpetuity, as some predict they will, scamming or stealing profits from Nigeria's oil industry may prove to just be bad business.
Related
Before You Go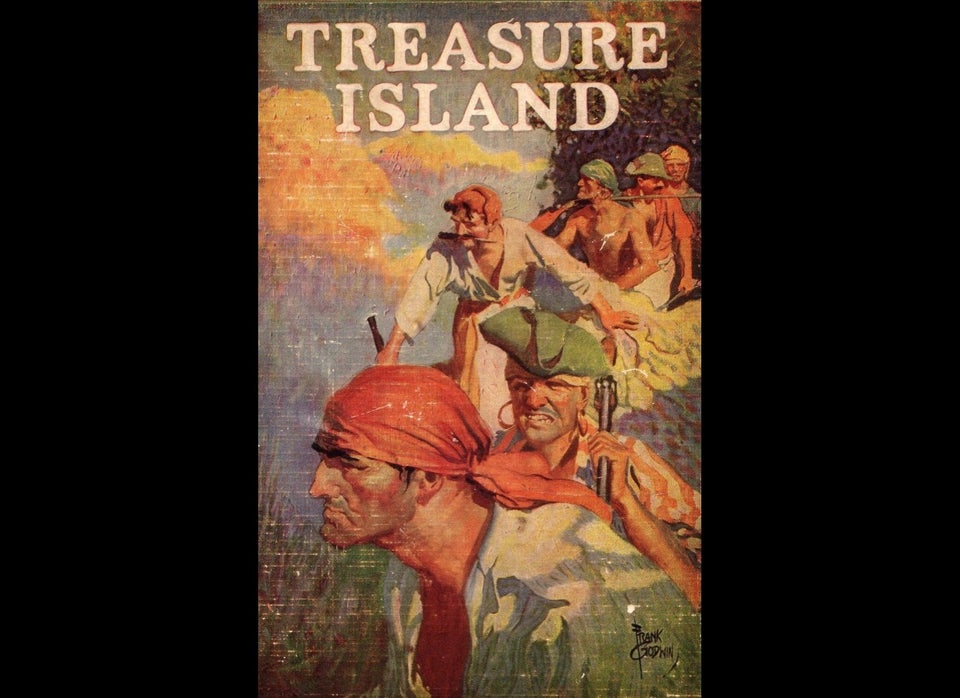 Pirates In Literature
Popular in the Community