There are hundreds of wonderful places to retire overseas on a budget, but some are much easier to move to and settle in than others.
So what makes for an "easy" overseas retirement destination?
Look for destinations where lots of expats have already settled. They offer instant, English-speaking support groups for newcomers, along with local businesses familiar with expat needs and wants.
Having affordable, first-class medical facilities with English-speaking staff nearby takes the worry out of health issues.
For U.S. and Canadian retirees, having quick access to international airports with direct flights to the U.S. and Canada makes it easy to get back to family and friends for holidays or special occasions, and in return, makes it easy for them to visit. Being in the same (or close to it) time zone as home helps smooth the way, too.
So here's a list of seven destinations in the Western Hemisphere within no more than three or four hours of travel time from the U.S. (In our next article, we'll profile some places that are a bit farther away.)
Our top picks for the best, low-cost overseas retirement destinations:
Lake Chapala, Mexico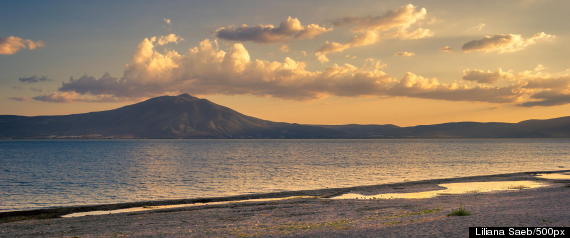 An hour south of Guadalajara, Mexico's Lake Chapala lies at the latitude of Hawaii but at the elevation of Boulder, Colorado. This combination gives the lakeshore towns of Ajijic, Chapala, and others magnificent year-round weather... one reason they've been popular expat destinations for more than 70 years.
Guadalajara's international airport is only 30 minutes away, and all the medical, shopping, and entertainment choices of Mexico's second largest city are easily accessible. You won't need heat or air conditioning here, vastly lowering your utility costs. Medical care is about one-fourth of what you pay in the U.S., and if you live like a local, your food costs can be extraordinarily low. Four people can eat their fill of fresh fish tacos at the local Wednesday market in Ajijic, for example, with beverages included, for just $17.
Puerto Vallarta, Mexico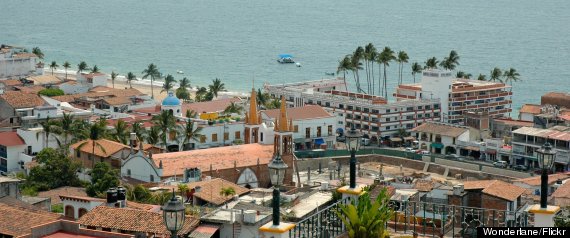 Made famous when director John Huston filmed "Night of the Iguana" nearby, Puerto Vallarta is the quintessential Pacific coast beach destination. Tourism accounts for half the local economy, which means that expats who settle here have world-class shopping, medical facilities, excellent restaurants, and many entertainment options at their fingertips. The city's international airport is one of the busiest in Mexico, with dozens of direct connections. And the magnificent setting on the Bay of Banderas is everything you'd imagine a tropical beach resort would be. While resort living can be more expensive, it can still be affordable. You can rent a fully-furnished apartment with a stunning ocean view for $1,000 a month. Go inland a few blocks and farther from the entertainment district and you can rent a three-bedroom home for as little as $300 a month.
San Miguel de Allende, Mexico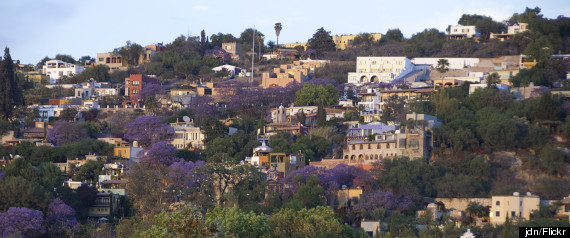 The picturesque highland town of San Miguel de Allende became famous when former U.S. soldiers came here to study art on the G.I. bill after World War II. Beat poets and writers came, too, for inspiration or tequila or both. One of the most well-preserved Spanish colonial towns in Mexico, San Miguel is a United Nations World Heritage site and was recently named in Conde Nast Readers' Choice poll as the best city in the world.
These honors have sparked even more interest in San Miguel, boosting it to Mexico's #1 domestic tourist destination. Its expat community is large, well-organized, and eclectic. Air connections from the nearby international airports at Queretaro and Leon are excellent.
Private health care in Mexico is extremely affordable. One 68-year-old couple reports they pay $350 a month total for a policy with "far better coverage" than one they paid $1,200 a month for in Colorado more than 10 years ago.
Atenas, Costa Rica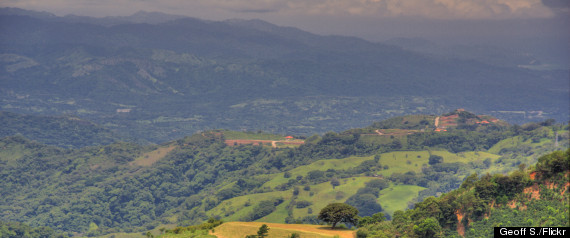 Costa Rica is a tropical jewel, and its Central Valley, where the capital city of San José is located, offers a pleasant, temperate climate. However, most expats don't settle in the city but in one of the many smaller nearby communities. One of the most popular is Atenas. A picturesque small town flanked by green, rolling hills, it has easy access to the services and conveniences of San José, where you'll find world-class medical facilities, modern shopping malls, and more.
You won't need heat or air conditioning here, making it easy to live on a $2,000 a month budget. New and improved highways put Costa Rica's incredible beaches just a 45-minute drive away, and the international airport is only 30 minutes away. Like many countries in Latin America, annual property taxes are low... no more than $200 in most cases.
Boquete, Panama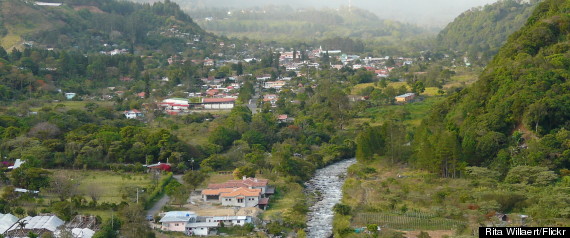 Once a garden spot getaway for Panamanians who wanted to escape summers in the capital, Boquete now has a large and well-organized expat community that thrives in the lush mountain setting amid rushing rivers and coffee plantations.
The highland weather is mild, and the beaches of Panama's unique and beautiful Chiriquí Province are a short drive away. David, the provincial capital, is close by too, and offers great shopping, excellent health care facilities, and more.
Thanks to Boquete's temperate climate, you can count on low utility costs and on affordable prices for locally grown produce year-round. You can buy Ahi-grade tuna, freshly caught, for $3 a pound (back home you might pay as much as $30), and big shrimp for $6 a pound. If you don't feel like cooking, get a savory, satisfying Panamanian meal of meat, beans, rice, and plantains for about $3. (And if you love coffee, some of the world's best is grown here.)
Coronado, Panama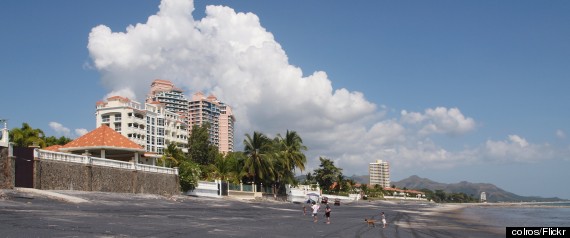 Drive out of bustling Panama City, across the Bridge of the Americas, and follow Panama's pretty Pacific coastline, and in about an hour you'll arrive at Coronado, a beach town that has long been popular with week-ending Panamanians and more recently has been discovered by expats.
You'll find major shopping centers here, including three 24-hour supermarkets and a modern health clinic. There's even a golf course and equestrian center. So it's no surprise that Coronado is now one of the most well-developed beach towns in Panama, and its unique black-sand beaches are dotted with condo developments and getaway homes. And of course, all the shopping and services of Panama City and Tocumen International Airport are an easy drive away.
By the way, Panama's official currency in the U.S. dollar, and the country offers a world-class retirement program that offers healthy discounts for retirees on things like utility bills, restaurant meals and entertainment, medical services and prescriptions, and more.
Granada, Nicaragua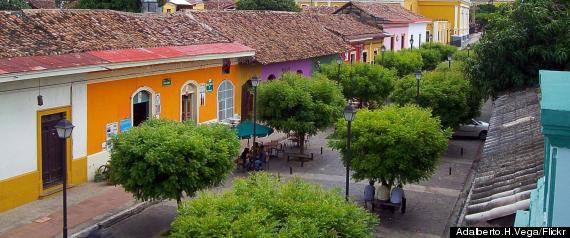 Founded in 1524 on the northern shore of Lake Nicaragua, the largest lake in Central America, Granada is one of the oldest and most historic Spanish Colonial towns in the Americas, and it's become a magnet for expats looking for warm weather and affordable living.
Nicaragua's once-lagging infrastructure has been vastly improved over the past few years, and excellent roads now connect Granada with the capital city of Managua, its international airport, and the highly touted Vivian Pellas Medical Center -- the top health care choice for both foreign residents and locals.
Health care and health insurance costs are about one-fifth of what you'd pay in the U.S.. Public transportation is inexpensive and reliable, and many foreign retirees find they don't need a car. The political climate in Nicaragua has been relatively stable for decades now... something that surprises people unfamiliar with modern Nicaragua, but not the many expats who've chosen to settle here.
PHOTO GALLERY
7 Popular Expat Destinations
Calling all HuffPost superfans!
Sign up for membership to become a founding member and help shape HuffPost's next chapter