Searching for a cheap and clean place to sleep in New York can be a panic-inducing experience. This is especially true around the holidays, when rooms at many big-name hotels go for $300 and up a night.
But never fear, budget travelers. You don't need to be voted off this island.
Manhattan is home to some cool, smaller and less expensive hotels that are often overlooked by tourists, as they rarely come up on the big booking Web sites. Some of these hotels don't show up at all, so you have to call or email the hotel directly to book.
On EuroCheapo, we focus on hotel recommendations for Europe's largest cities. However, because we're based in New York, we also produce a guide to the New York's budget hotels. Most of these are two- or three-star properties or guesthouses, and most of them offer a healthy dose of personality that you won't find in a typical chain hotel.
Here are 11 budget-friendly hotels located in central Manhattan. Note that there are also many affordable hotels in Brooklyn, Queens and a quick skip across the Hudson in New Jersey. Those will wait for another article, as our recommendations below are restricted to Manhattan.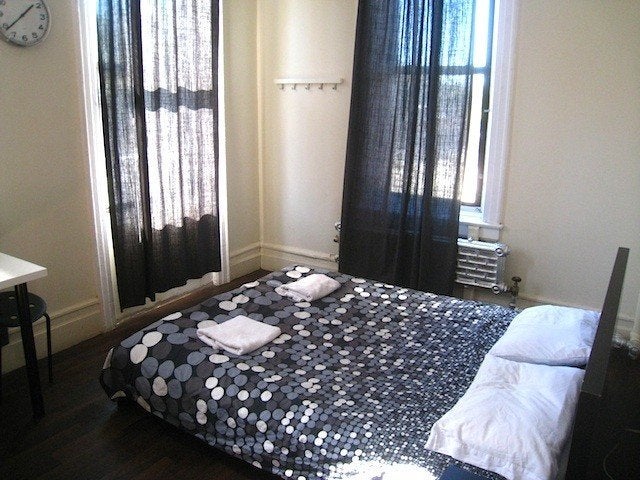 Cheap Sleeps In Manhattan