While spring shopping can be exhilarating, it can also be extremely hard on your bank account. Sundresses and sandals don't always come cheap, but there is one item you should never splurge on: sunglasses.
A cute pair of sunglasses can completely transform an outfit and make your old pieces look new again. A black dress is a black dress, but not so much when paired with red velvet heart-shaped sunglasses.
So this season, instead of dropping a serious wad of cash on designer sunnies, check out your favorite fast-fashion stores for affordable (and equally trendy) alternatives. After all, the chances of you breaking them are pretty high.
Behold, 30 pairs of sunglasses for under $30 that will totally change your style game.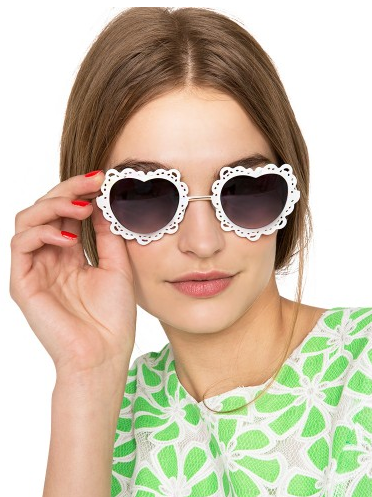 30 Sunglasses For Under $30