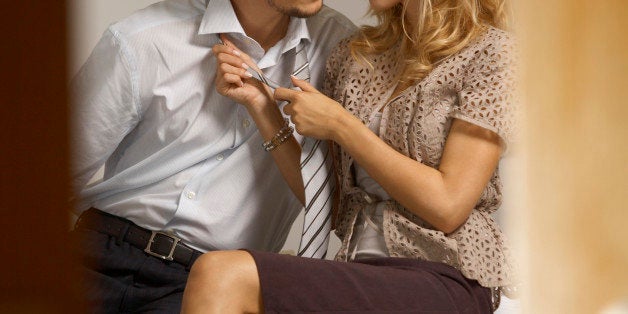 If you're cheating on your significant other, you might be willing to blur other moral lines as well -- like sleeping with your boss to get ahead at work.
When Victoria Milan -- a dating site for attached people looking to cheat -- surveyed 3,000 male and female members, 67 percent said they would have an affair with a superior "for a salary raise or promotion".
What's more, 42 percent of participants said they have already had an affair with a co-worker or a boss and 81 percent said they have at least "fooled around" with one.
"Sharing most of our hours working with colleagues leads us to establish further relationships that can deepen into more serious feelings or even unresolved sexual tensions," said CEO of Victoria Milan Sigurd Vedal.
"Many cheaters apparently decide to make a move and resolve that tension — not to mention improving their situation by getting a raise or a promotion!"
But despite the numbers, almost all the members surveyed understood it was risky business; 82 percent said that having an affair with someone at work can cause more damage than having an affair with someone else.