A scorned wife in North Carolina appears to have borrowed Mastercard's "priceless" campaign in order to call out her cheating husband on a billboard in Greensboro, WGHP reports.
(Story continues below)


But is the sign too good to be true?
Local newspaper The News & Record noted that the cheating husband billboard is owned by Outdoor Signage. When the news outlet asked the company about the sign's legitimacy, they were referred to Marty Kotis at Kotis Properties.
Marty Kotis did not immediately respond to The Huffington Post's request for comment, but a brief look into the history of scorned ex-wife billboards suggests that such displays have been used in the past as marketing ploys.
As myth-debunking site Snopes previously noted, a similarly themed message from a woman named Emily went up in 2006. That billboard was directed at a man named Steven, and said: "Do I have your attention now? I know all about her, you dirty, sneaking, immoral, unfaithful, poorly-endowed slimeball, Everything's caught on tape."
The message was signed, "Your (soon-to-be-ex) Wife, Emily."

The billboard received so much attention that ABC's "Good Morning America" reportedly wanted Emily to come on the show, according to Snopes. However, the message turned out to be marketing material for a reality television show on Court TV.
Then again, not all revenge billboards are gimmicks.
Signs paid for by a woman named YaVaughnie Wilkins turned out to be legit.
Wilkins claimed to have had an eight-year relationship with a man named Charles Phillips, the New York Post previously reported. However, after he decided to stay with his wife, the woman spent about $250,000 advertising their affair on billboards in multiple locations across the country, including Times Square.
UPDATE: March 23, 1:10 p.m. -- WGHP reports that a new version of the same electronic billboard has been updated with the following message: "Jessica – Meet me at Yodaddy's at 7:00 p.m. for some wine therapy. -Jennifer."
The Huffington Post spoke with Marty Kotis and he confirmed that he owns both Yodaddy, a dessert bar, and the sign company, but he declined to comment further.
Click through the slideshow for five more stories of exes who acted out post-split: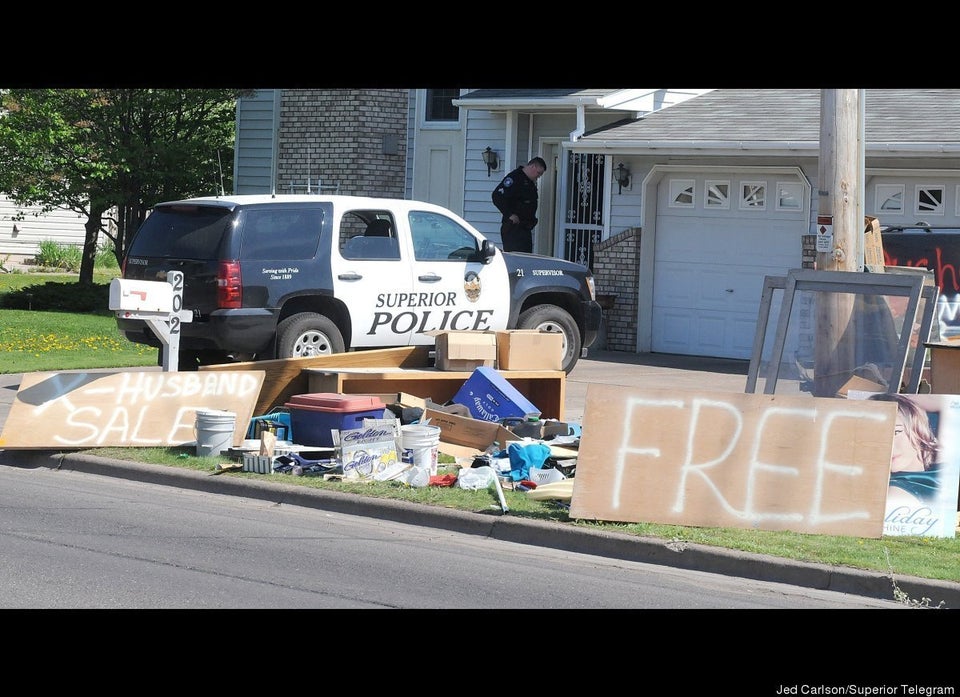 5 Exes Who Will Make You Grateful For Yours
Watch the full news segment below:
Support HuffPost
A No-B.S. Guide To Life
Related
Popular in the Community