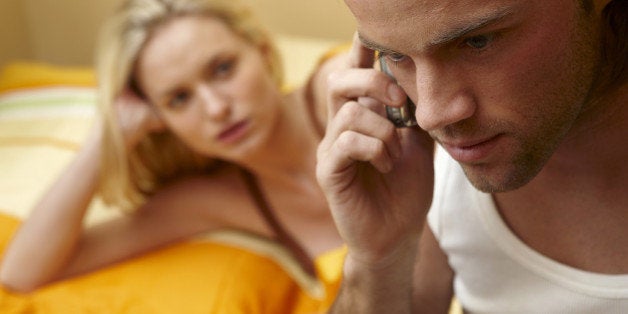 Are there certain warning signs that suggest someone might cheat?
The Stir writer Kiri Blakeley thinks so. On Tuesday, she outlined nine red flags that she believes signal a person could be on the path to infidelity. Some of the tell-tale signs? Having detailed fantasies about someone other than your spouse or contacting old flames over email and Facebook.
We were curious to know if our readers had developed their own warning signs for infidelity, so we asked them on Facebook and Twitter. Click through the slides below to see what they had to say.

Cheating Warning Signs
Related