Well, here's one way to get back at your cheating spouse!
Last weekend, an unnamed Canadian woman took to Craiglist to advertise a "Lying Cheating Sale" -- essentially, a garage sale in which she planned to sell all of her unfaithful husband's belongings.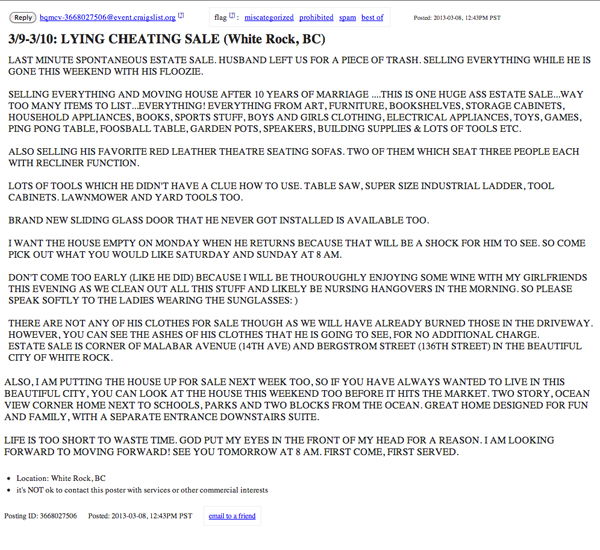 "Last minute spontaneous estate sale," she wrote in the ad posted March 8. "Husband left us for a piece of trash. Selling everything while he is gone this weekend with his floozie."
In the ad, she also said that she plans to move out of the home she shared with him. The couple had been married for 10 years.
But this woman isn't the first to seek revenge on a cheating spouse by giving away his belongings. In May 2012, a Wisconsin woman held an "X-Husband Sale" where she threw a pile of her husband's things on their front lawn with a sign that read "free."
Click through the slideshow below for more crazy ex stories: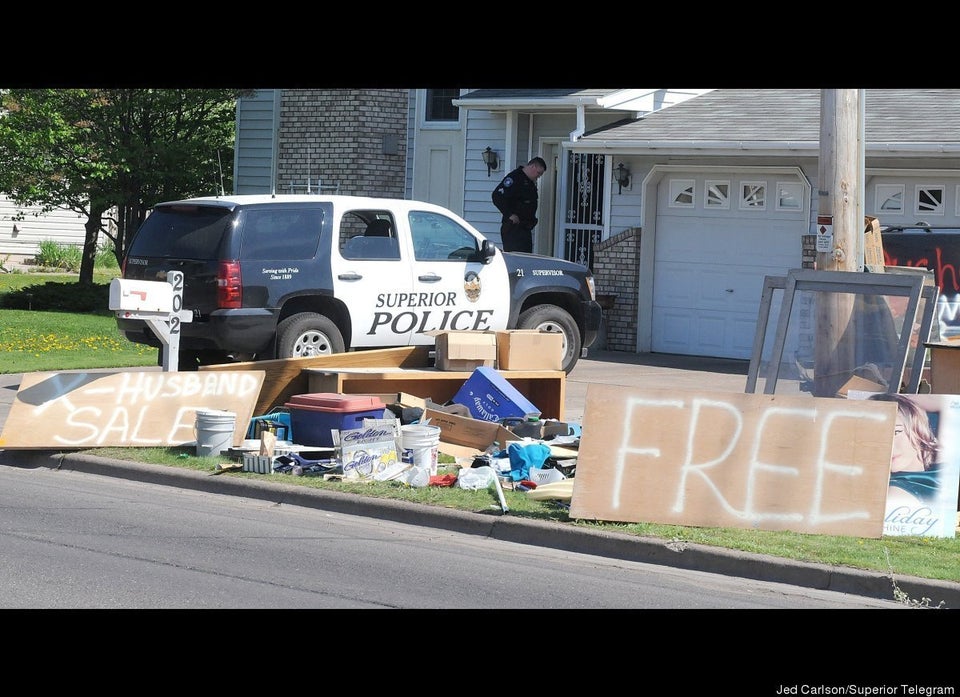 5 Exes Who Will Make You Grateful For Yours