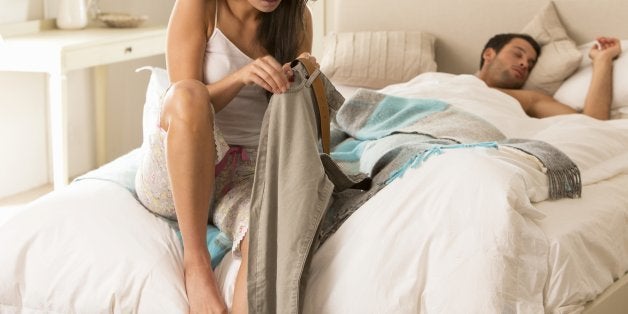 Whether you are snooping because you suspect your spouse is cheating or you stumble upon the information by accident, actually catching your spouse cheating can be extremely heartbreaking and infuriating at the same time. While it's easy to be paralyzed by all of the emotions that come with this discovery, this is a crucial time to make some important decisions.
Here are some things to consider:
1.Stay calm. This is easier said than done, but until you have time to collect your thoughts and come up with a game plan, it is best not to confront your spouse, especially if they are at work. This is not the time to jeopardize your spouse's job, because that may cause financial repercussions for you down the road.

2.Preserve the evidence. Your spouse may be moving quickly to cover their tracks, especially if they think you suspect something. If the proof is on social media, take screen shots. Incriminating photographs and posts have a way of disappearing, and once they are deleted, they are gone for good. Take photographs of bills, receipts, business cards and other evidence you find. Make sure you keep the evidence in a safe place, preferably out of your home.

3.Be honest with your spouse. According to Pittsburgh psychologist Dr. Nancy Mramor, if you are entertaining the possibility of saving your marriage, "tell your spouse what you know and how you feel about it. Someone has to begin the chain of honest communication." Dr. Mramor says that "by watching the response you get, you can make a better decision about your next step."
5.Protect your children. Hearing information about your spouse's affair will be hurtful to your children. Despite your hurt and anger, it is best to shield your children from this adult subject matter. Remember, although teenagers can seem very mature, they are still children.
Related