UPDATE: Dec. 12 -- A viral video featuring a Brazilian woman in Sao Paulo bashing a car may have been a publicity stunt, according to a video released on YouTube by Canal Sony Brazil Tuesday. In the video, after the woman has smashed the windshield of the car, promotional materials for "Revenge" are flashed onscreen. An English translation of a story in Brazilian publication "Auto Esporte" Wednesday confirms that the scene was staged. Below, the original story.
What caused the woman to fly into a fit of rage?
After the violent outburst, the woman dropped the hammer and walked toward a taxi stand as onlookers whistled and cheered.
Watch the video above to see the scorned woman in action. Then, click through the slideshow below for five more wild ex stories that will make your head spin.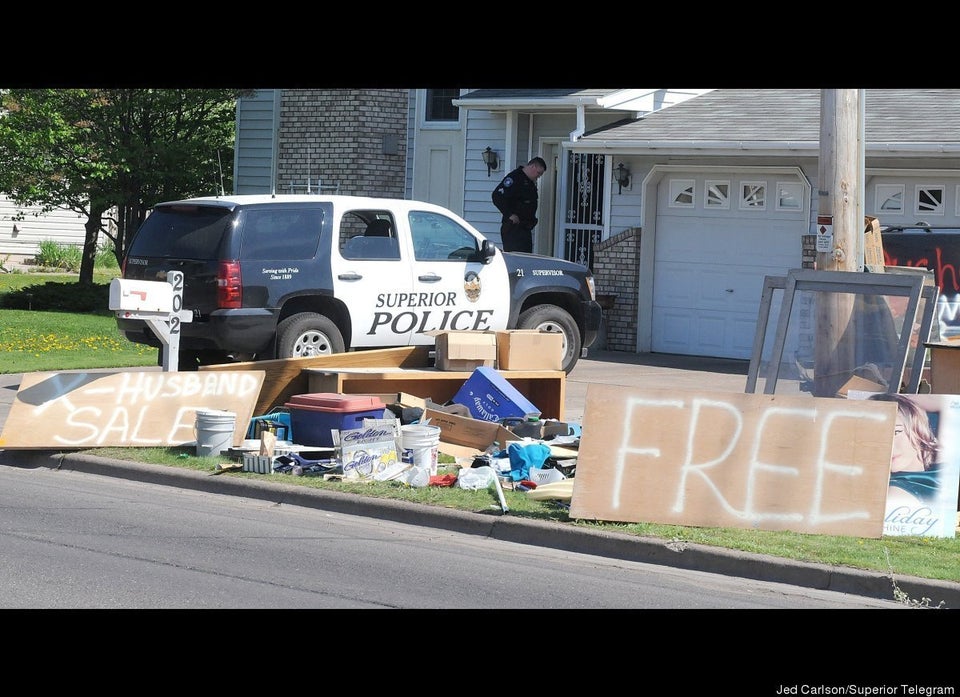 5 Exes Who Will Make You Grateful For Yours
Related