Hell hath no fury like a man chasing his wife's banana-hammock-wearing boy-toy down the streets of Tijuana.
The hilarious, almost cartoonish YouTube video above -- which made the rounds on Reddit Tuesday -- appears to show just that: A man clad only in a black banana hammock clings to his cowboy hat and runs like the wind, stalked by the alleged cuckolded husband a few steps behind.
The jury's still out if this video is a fake -- as one Redditor pointed out, it seems almost too good to be true. ("If a naked guy came running down the street, I wouldn't have time to think 'Hey, let's introduce this to my YouTube fans' and casually pan round to time the run-by perfectly.")
If it is real, we sure hope our scantily clad cowboy learned his lesson: Don't take a roll in the hay with another dude's wife unless you're prepared to run down the street (nearly) naked and afraid.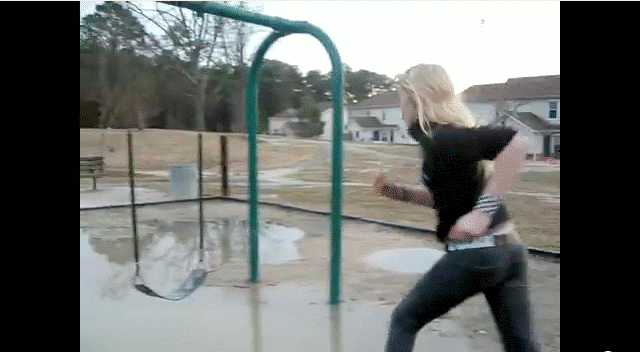 The Funniest Fail Gifs
Popular in the Community