"I don't have a single American friend, I don't understand them."
In 1997, a Chechen war hero named Aslan Maskhadov was elected president. As reported by PBS, he removed legislative authority from the parliament in 1999 and imposed Islamic Sharia law in the region. That same year, then Russian Prime Minister Vladimir Putin launched an offensive against Chechen fighters who had joined Islamist separatists in the neighboring region Dagestan. Putin's forces crushed the militants, but the offensive meant the start of a wave of kidnappings, bombings and terrorist attacks across Russia.
The most notorious of these was the 2004 assault on a school in the town of Beslan, which killed more than three hundred people, a majority of which were children. In another infamous incident, terrorists took some 700 people hostage in October 2002 at Moscow's Dubrovka Theater. A botched rescue operation by Russian Special Forces left more than 120 hostages and many of the attackers dead. In 2010, a metro station in Moscow was bombed, and in August 2011, a suicide bombing by three terrorists tied to the separatists killed six people in Grozny.
The Boston University magazine profile on Tamerlan, the elder brother, quotes him as saying that his family fled Chechnya in the 1990s because of the conflict and lived in Kyrgyzstan before coming to the U.S. as refugees in 2003, around the time a new Chechen constitution gave the region more autonomy but preserved its status as part of Russia.
The Chechnya Advocacy Network writes that larger numbers of Chechens started applying for asylum around 2003, when the bulk of fighting from the second civil war had largely concluded. That year, some 33,000 Russian citizens -- with more than 90 percent thought to be Chechens -- applied for asylum in Europe, making them the "largest group of new refugees arriving in developed nations," according to the U.N. High Commissioner on Refugees.
Dhzokhar became a naturalized citizen on Sept. 11, 2012, according to documents obtained by NBC News. Tamerlan became a legal permanent resident of the U.S. in 2007.
Kadyrov's spokesman stressed that the boys had not lived in Chechnya for a number of years. The family "moved to a different region of the Russian Federation from Chechnya many years ago … Then the family lived for a long time in Kazakhstan, and from there moved to the United States, where the members of the family received residency permits," Alvi Karimov said, as spoken to the Interfax news service and reported by the Times. "In such a way, the figures who are being spoken about did not live in Chechnya at a mature age, and if they became 'bad guys,' then this is a question that should be put to the people who raised them," he added.
Before You Go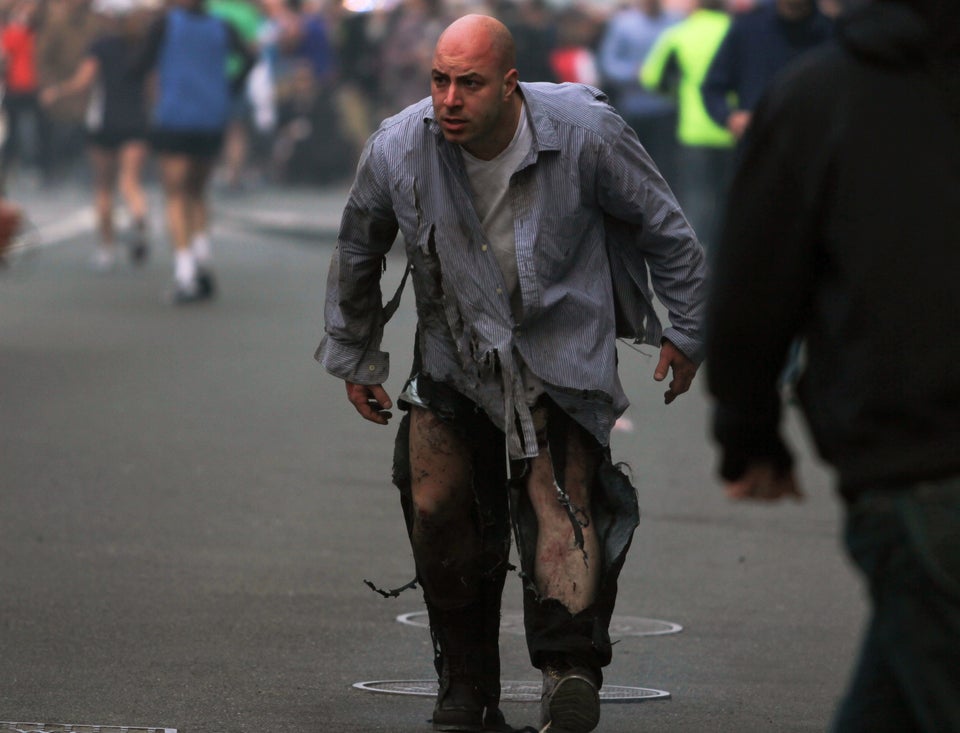 GRAPHIC WARNING: Boston Marathon explosion
Popular in the Community